SERENA – A homecoming week can be full of distractions, but that didn't seem to phase the Serena boys soccer team in Saturday's game against Yorkville Christian.
Serena netted four goals in the opening 40 minutes, including a hat trick from sophomore Tanner Faivre, and added four more in the second half to roll to an 8-0 win over the Mustangs at Serena High School.
"This was a nice team win, especially being a homecoming game, and we had a really nice crowd behind us."

—  Serena soccer coach Dean DeRango
The Huskers (9-3-1) also received a pair of goals from junior Camden Figgins in the victory, while junior Hudson Stafford and sophomores Hunter Staton and Carson Baker added single tallies. Stafford recorded a trio of assists while Figgins had two, and senior Nick Jager also registered a helper on the day.
"I thought we did a really good job of spreading the ball around from start to finish and came out with a win and no injuries," Serena coach Dean DeRango said. "It was a good week for us, a win today, wins over Plano last Saturday and DePue on Wednesday and tying a very good Illinois Math and Science on Monday.
"We weren't quite as interchangeable today with three regular starters missing, but everyone filled their role pretty well."
The hosts started a little slow, but Faivre's 15-yard strike into the low-left corner of the cage in the ninth minute off Jager's chip forward got things rolling. Staton then took a nice through ball from Figgins in the 16th minute and buried a 12-yard shot to make it 2-0. Faivre made his second goal of the match off a Stafford assist on a 20-yard strike low left in the 21st minute and capped the hat trick on another great pass from Stafford, who gave up his body on the play, on a tap-in just 70 seconds later.
The Huskers outshot the visitors, 15-0, in the first half and, 30-2, for the game, including 19-2 with on-target attempts. Chris Durbin made six saves and Jeremy Loomis five stops for the Mustangs.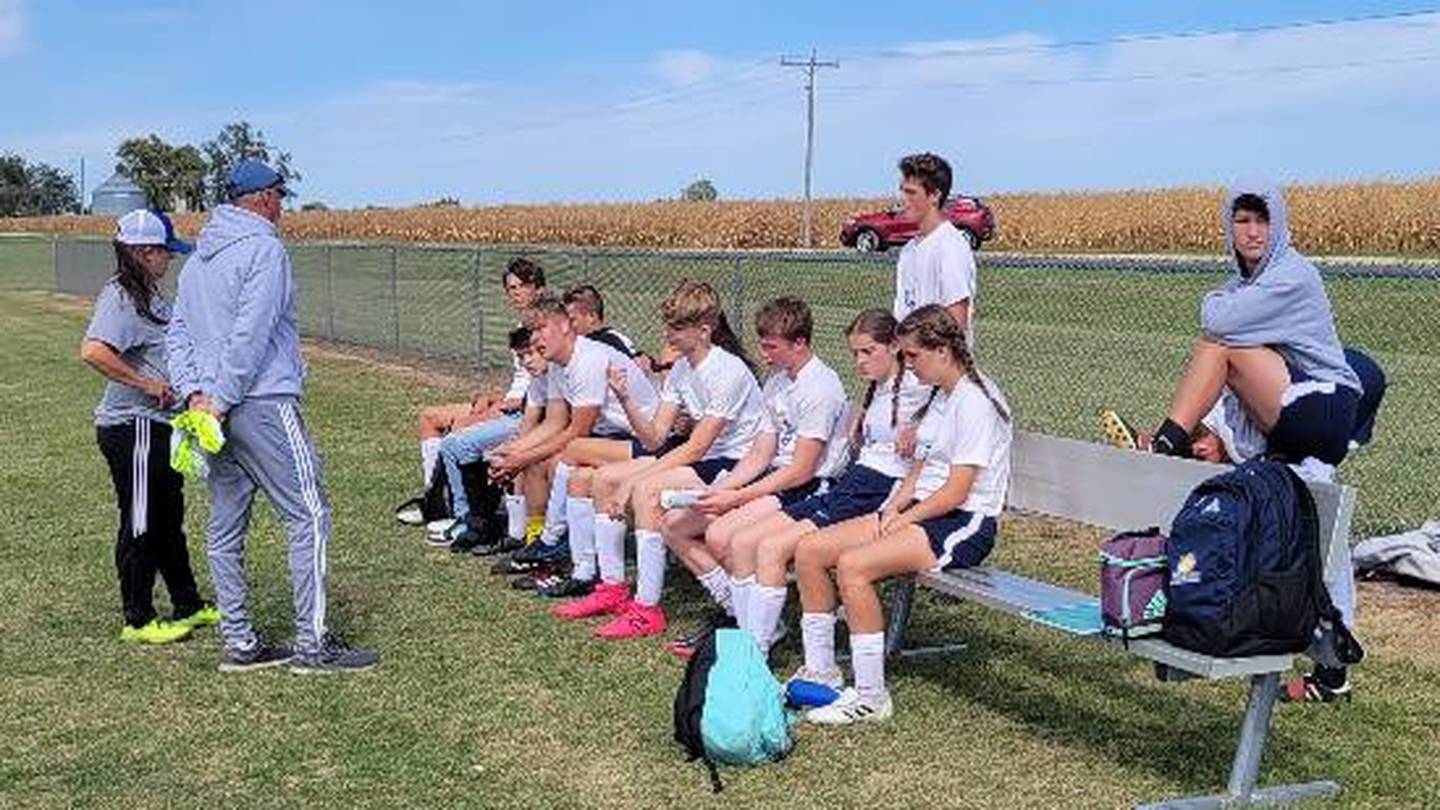 "We are trying to build this program on integrity, good effort and equality," said Yorkville Christian first-year coach Dario Ayala, who had 10 players available Saturday. "We are working with many athletes who maybe played as youths, but are now coming back to the sport as high schoolers. Today was a tough one, Serena has a really good team, but I was proud of the way my team played despite the score.
"This team has no quit in them, none. I want them to play the game the right way, and we are still working on the skills and understanding of the game. They continue to hustle, and it isn't something I've had to talk about. I'll only really get off the bench and yell when we aren't playing to our potential or not doing the things we've worked on and talked about."
Yorkville Christian (1-6) had its best chance to break the shutout in the opening moments of the second half when Caleb Fisher's lead pass found Zach Marini running down the right side. However, the latter's high shot that looked ticketed for the corner of the cage was plucked out of the air by Serena keeper and homecoming king Ben Shugrue for one of his two saves.
The Huskers added their fifth goal moments later on a tap-in goal by sophomore Carson Baker off a throw-in from Figgins. Figgins then scored back-to-back goals in the 47th and 50th minutes, the former off an assist from Stafford and the latter directly off a corner kick that cut the second-half time by 50%. Stafford finished up the day's scoring barrage with perfectly placed shot into the top right corner with 13 minutes remaining.
"This was a nice team win, especially being a homecoming game, and we had a really nice crowd behind us," DeRango said. "We didn't really play all that well against DePue, but today I thought with all the distractions that homecoming week can bring with it, we played an all-around solid game."