STREATOR – The Streator boys soccer team did its best to keep up with the undefeated Mendota Trojans on Monday during the former North Central Illinois Conference rivals' meeting at the SHS Athletic Fields.
And for the most part they did … for a while, that is.
The visitors led, 2-0, at halftime, and that was where the score remained for the opening eight minutes of the second half. Then as the Bulldogs struggled more and more to keep up, the scoreboard started to catch up to what was happening on the field, with Mendota averaging a goal every 6 1/2 minutes over the final 32 in what ended as a 7-0 Trojans victory.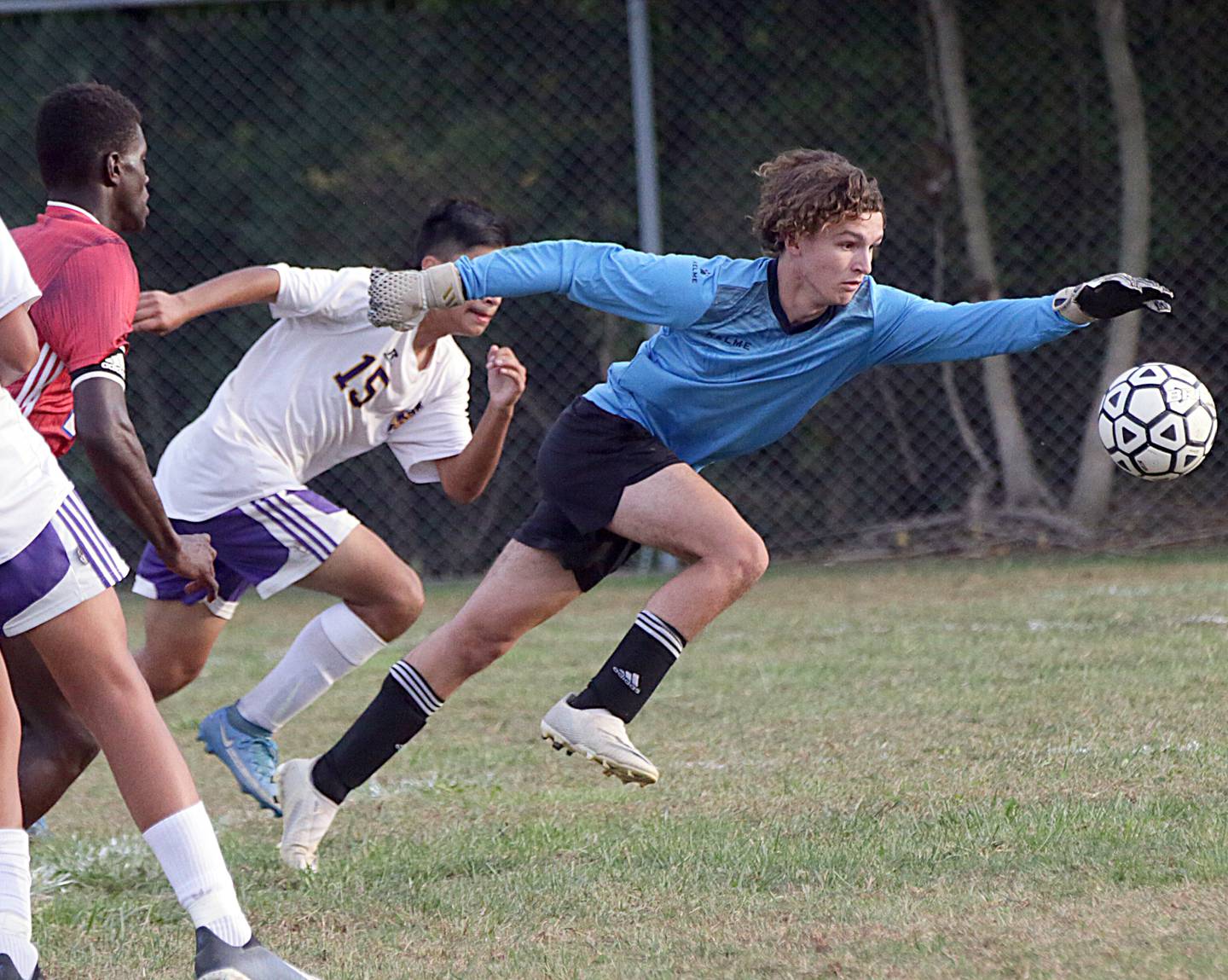 Mendota now is 12-0 with 10 shutouts and has outscored its collective opponents an eye-popping 76-2.
"I love coaching this team," Trojans coach Nick Myers said. "We're good defensively, and also we can score. It's tough for our opposition to keep up."
Streator is 9-5.
"Their speed punched us in the mouth," Bulldogs coach J.T. Huey said. "That's exactly what happened, and not to be overcritical of our guys, but they haven't faced anything like that. In the Morton tournament, we saw technical skill. These guys came out with sheer speed, and it was like getting cold-cocked in the mouth. We did not know how to react to it.
"For about 20 minutes, we played right with them. But it only lasted so long. … Mendota is going to be a force to be reckoned with in the state series. I'll be rooting for them, because they are good."
Yahir Diaz scored three goals and assisted another, Johnathan Cortez scored two goals, and the Trojans received one goal apiece from Rafael Romero and Iker Landeros. Diaz (Jasiel Watson assist) and Cortez (Diaz) provided the two first-half goals, followed in the second half by two straight from Diaz just over five minutes apart, Romero (Izaiah Nanez), Cortez again and finally Landeros (Isaac Guzman assist).
Overwhelmingly, the Trojans' superior speed, skill and selflessness accounted for the successful strikes. For the evening, Mendota dominated the shots-on-goal count 28-1.
"We have a fast team," Myers said. "Playing on turf helps us with that because the ball moves so much faster on turf. If you don't learn how to play fast on that, it's not going to work on grass, either.
"But we've done really well, and our ball movement has been fantastic. We don't have selfish players, which is nice, and they make the right pass. And the difference between the spring (season) and this year is we're making much better off-the-ball movements."
Mendota keeper Manny Trejo needed only one save to keep a clean sheet, aided mightily by defenders such as Rafael Romero, Alex Mandujano, Luis Garcia and David Garcia. The Trojans are one shutout away from tying the program record for most shutouts in a season.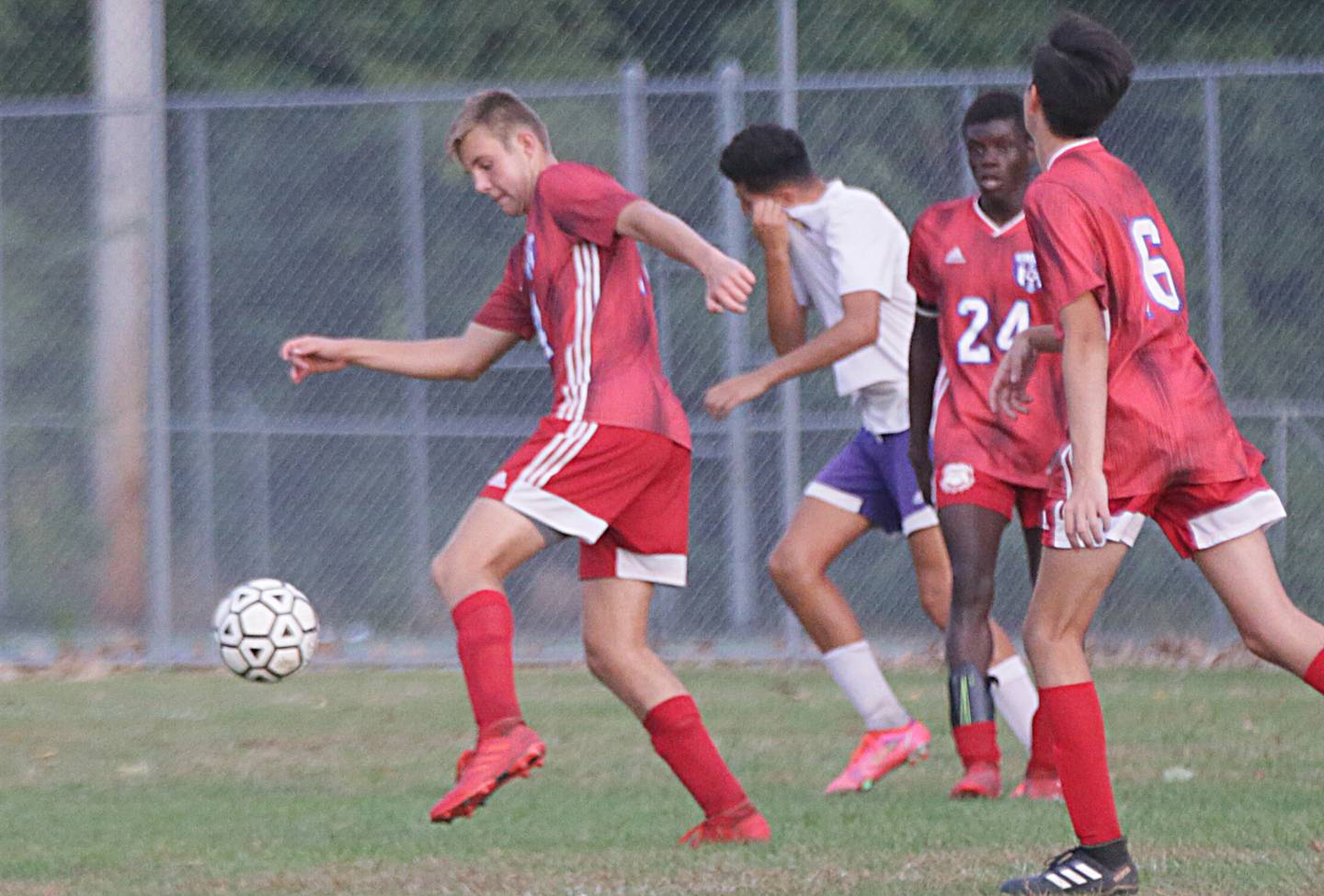 On the opposite end of the field, Bulldogs keeper Noah Camp stopped 21 of the 28 shots that made it to him. Things could have been even busier for the sophomore if not for some adjustments made by the defenders in front of him.
"My defensive backs adapted quickly," Huey said. "There were still some mistakes, but Keaton Yedinak, (Parker) Phillis, (Adam) Williamson with his best game of the year and Declan O'Connor, they adapted. The problem was, they just haven't seen that kind of speed, and they got gassed before the rest of our team did.
"Then we started breaking down."
Streator is scheduled to be back at it Thursday at Peotone.
Mendota returns to action Tuesday at home against Winnebago.