OTTAWA – Any soccer coach will tell you that holding a one-goal lead, while a good thing, brings with it trepidation. While being at the same disadvantage, while tough, it means your team is only one kick away from tying the game.
A slip, a bad hop or miscommunication can quickly lead to the game taking a different twist.
"All you keep thinking as a coach is 'Lets get another one that's for sure.' "

—  Ottawa coach Jeff Davis on his team holding a one-goal lead against rival La Salle-Peru
That was the case for Ottawa coach Jeff Davis and the Pirates in their Interstate Eight Conference match against rival La Salle-Peru on Wednesday night at the King Field pitch.
The hosts took the lead in the 14th minute on the 18th goal of the season by Gio Resendez and held off a half dozen solid chances by the visitors the rest of the way to eventually earn a 1-0 victory.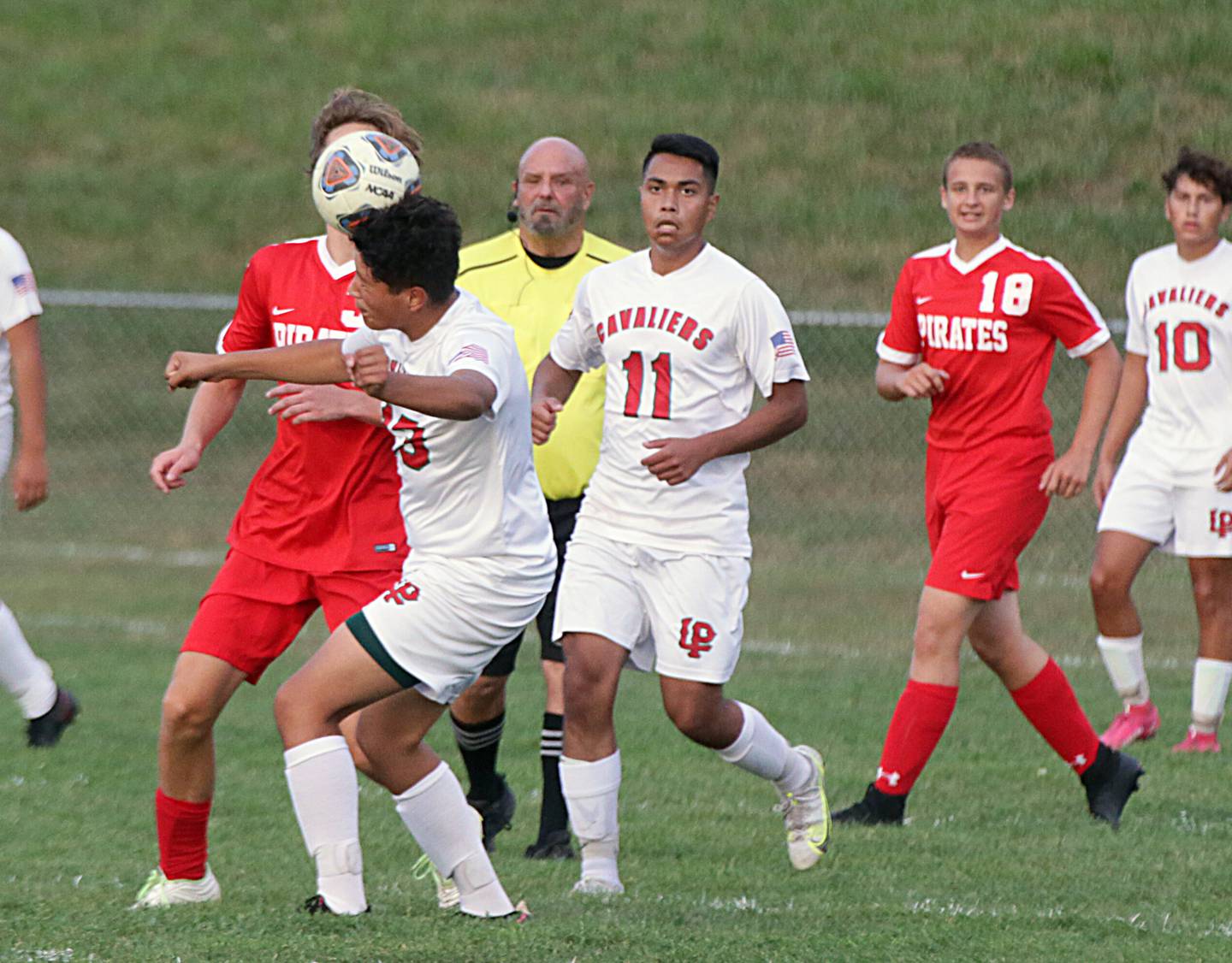 "All you keep thinking as a coach is 'Let's get another one,' that's for sure," said Davis, whose club was coming off a 4-0 loss to Kanleand, but improved to 8-1 overall and 4-1 in the league. "We had a number of chances after the initial goal by Gio, but we hit the crossbar, a post and had a couple more just miss. The guys did an excellent job of pushing through because I know many of them were gassed and sore after playing a physical game against Kaneland [on Tuesday]. But hey, you step up because it's L-P and I'm proud of the effort I saw."
The lone tally of the contest started with freshman defender Noah Gross sending a lead pass up the north sideline. Resendez was ruled onsides on his run and beat a pair of Cavaliers defenders to the ball. Then a split second before rushing L-P keeper Jorge Luis Martinez (10 saves) could get his hands on the ball, Resendez used a quick flick with his right foot to sail the ball up, over and into the back of the net.
"Gio is going to see a lot more double and triple teams as the season goes on, but the best part of his game is that while he can score goals, he does a great job of finding open teammates or using his skills to draw defenders to him to create opportunities."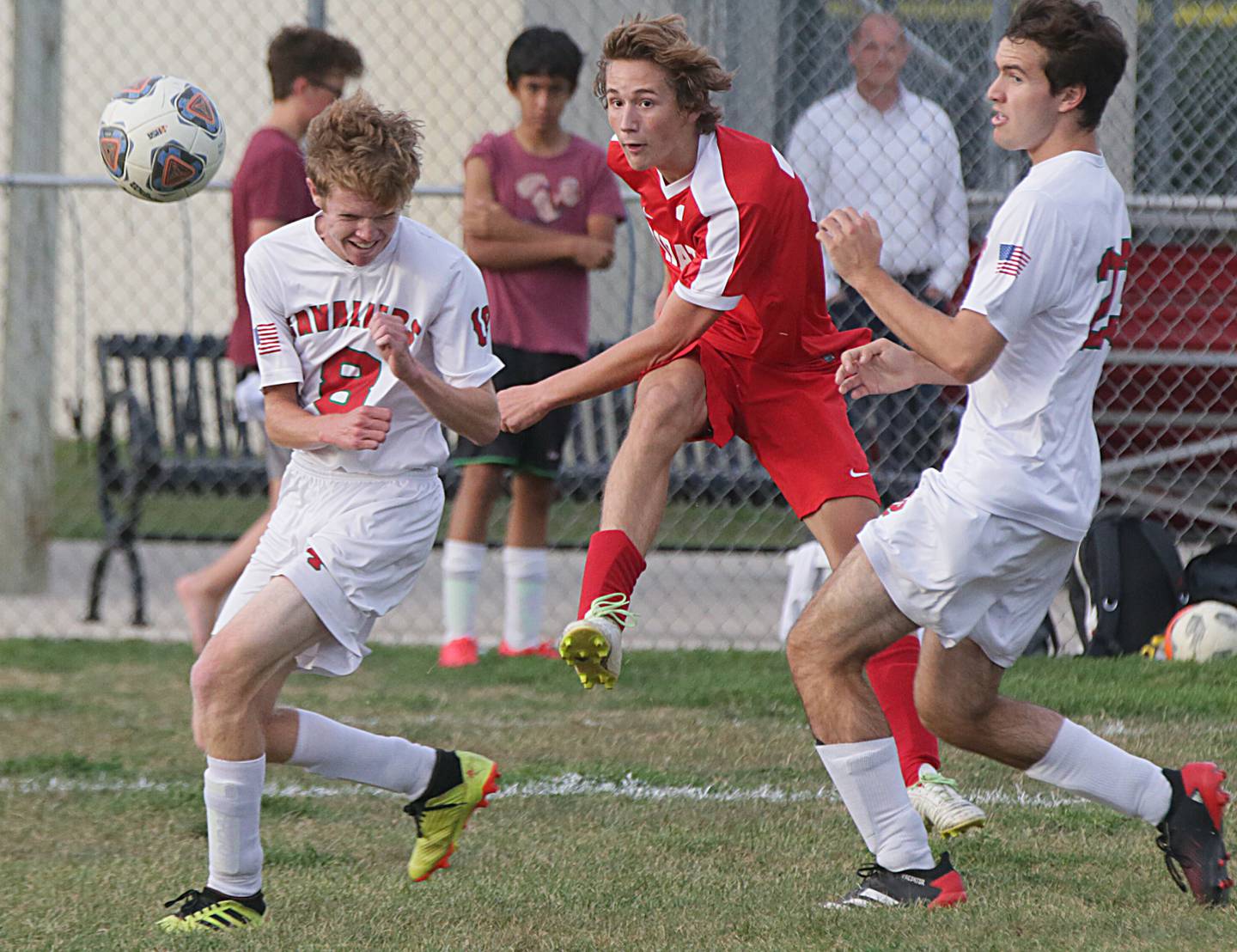 La Salle-Peru (3-4, 1-2) had great chances for the equalizer, but a 40-yard shot from Seth Adams was pushed over the cage by Ottawa keeper Jackson Damron (12 saves) late in the first half, as well as a pair of shots from Brayan Gonzalez and one each from Cooper Vaske and Adams in the second half.
"We are getting more consistent with winning more 50/50 balls and also with our ball possession," said L-P coach David Spudic, who was missing a couple regular starters and whose team hadn't played in more than a week. "Tonight, it was just a case of when we got the ball into the final third we just couldn't find the back of the net.
"Our guys have to have more confidence in themselves to be able to hit a shot from 30 yards out. I've seen them all do it in practice, but sometimes in games they are waiting for the perfect shot. They just have to do a better job in trusting in their abilities."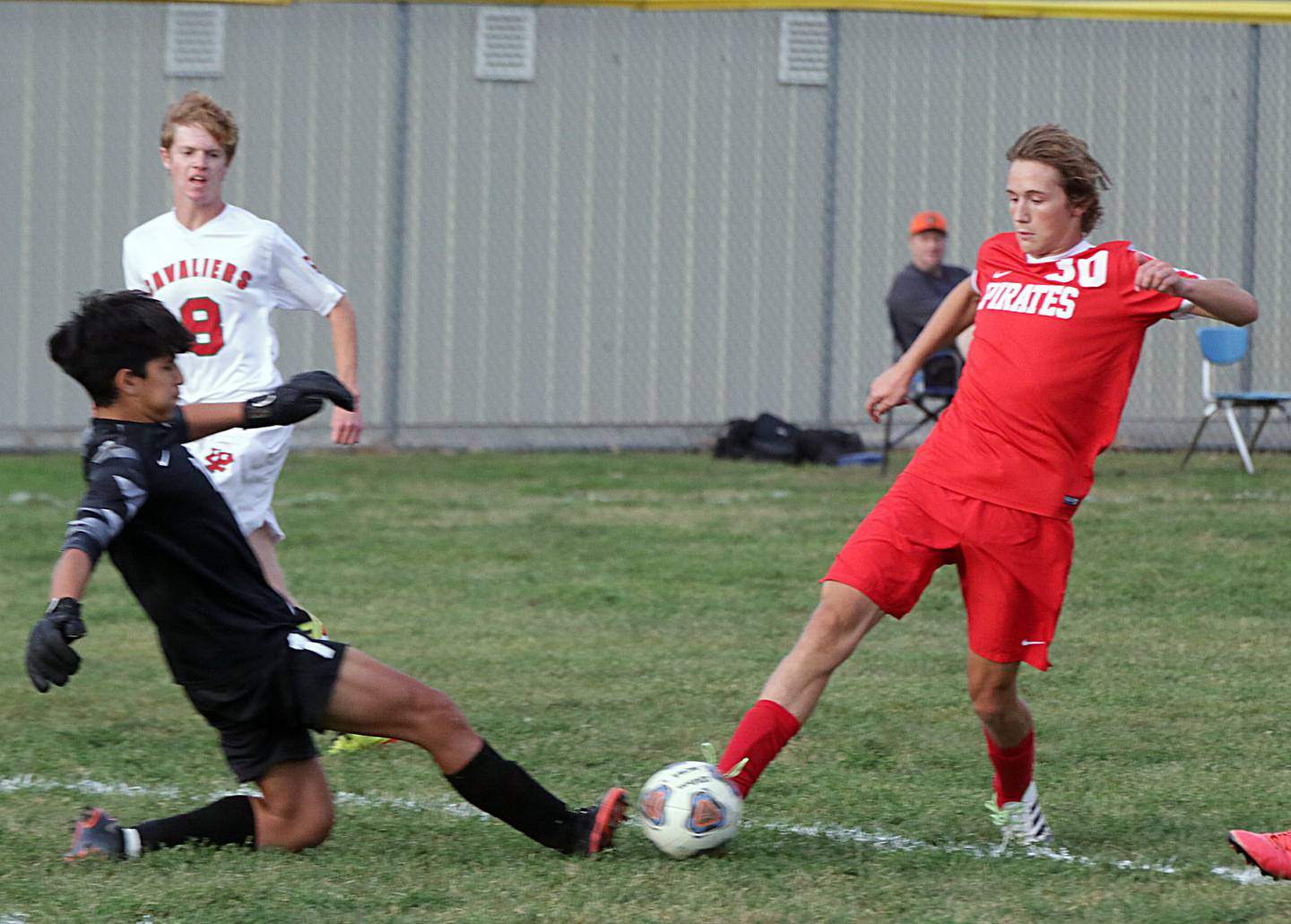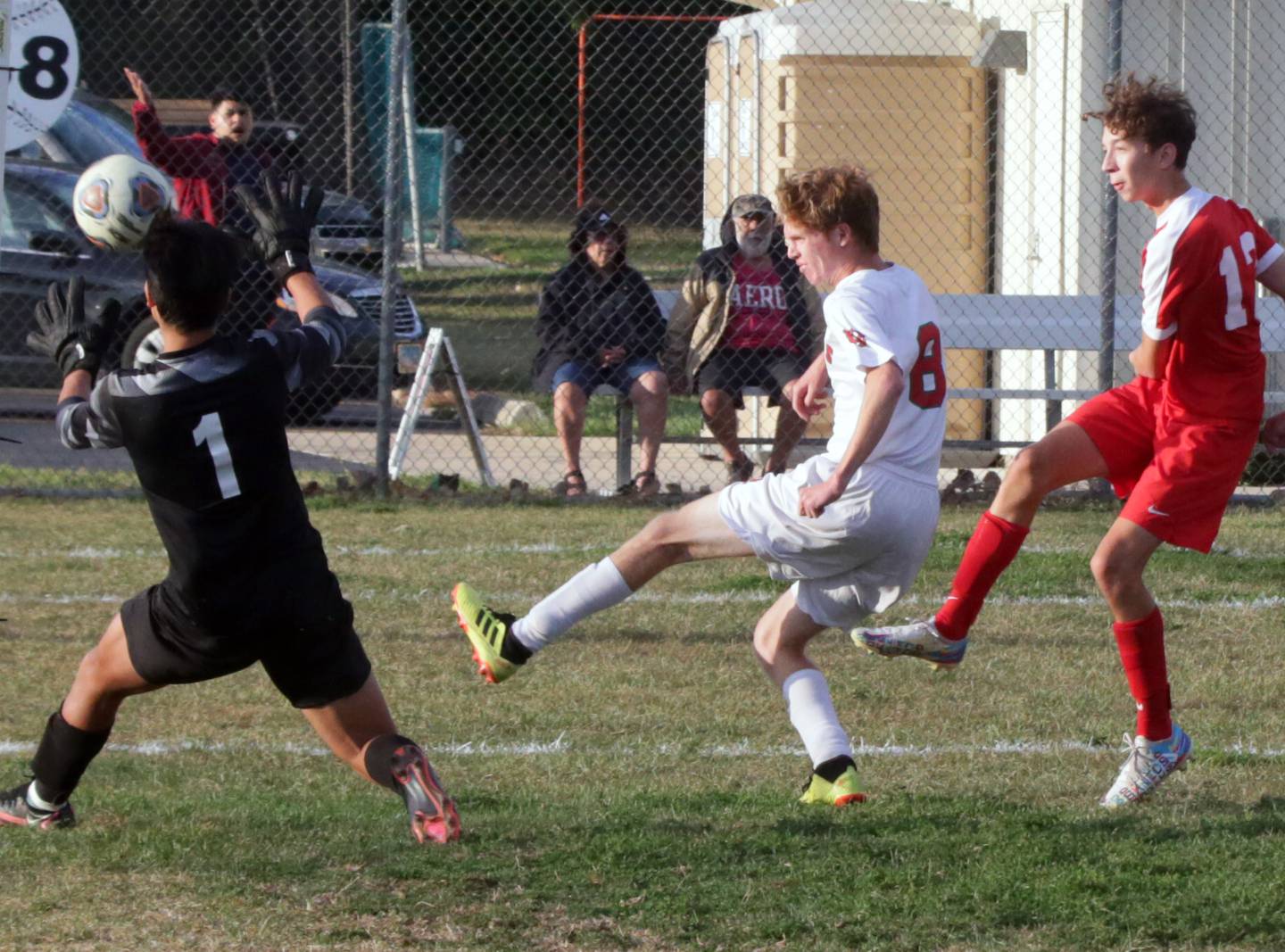 L-P held a 29-20 advantage in total shots, as well as a 12-11 margin in on-target attempts.
"Jackson made some really nice saves for us, and the back line did a great job of clearing balls and helping keeping the ball out of the net," Davis said. "This was a true team victory."
Spudic said he was impressed with the effort from freshman defender Jason Curran Jr.
"He put in some really good minutes, more minutes than he's used to, and really stepped up and played well on the back line for us," he said. "He was kind of holding down the spot that Jorge usually plays and filled in nicely for us."