It has been often said numbers don't lie when talking about how good a player is or how good of a season they had.
That would certainly be the case for Ottawa High School girls soccer player Gabi Krueger ... but they also don't tell the entire story.
Krueger — who will be a senior this coming school year and was named to the Interstate Eight All-Conference Team after scoring 25 of her team's 35 goals this past spring season and assisting on six other tallies from her midfielder spot — said she doesn't consider herself a "goal scorer" but more of a player who tries to do whatever the team needs.
"I feel the biggest positive about myself as a soccer player is my ability to pass. As a midfielder, my job is to transition the team from defense to offense, find open teammates and put the ball in spots where only they can get to it," said Krueger. "I love setting a teammate up with a great pass that leads to a goal way more than scoring myself.
"I also think as a midfielder, you have to have an aggressive mindset and willingness to be physical. I'm going to fight to get the ball every chance I get."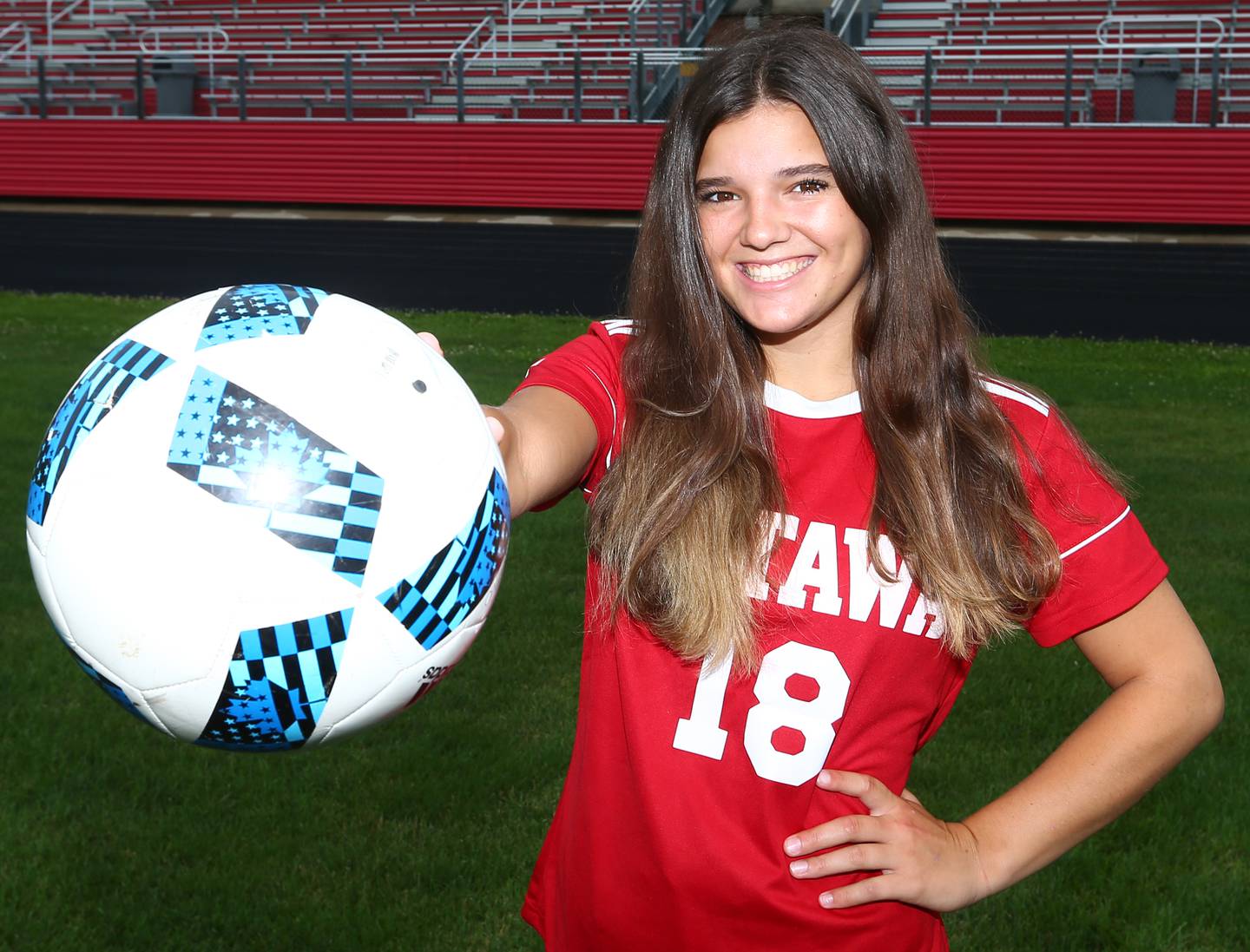 Ottawa coach Sean Porter said that while Krueger's goal totals were a result of her overall skills, the fact the Pirates were inexperienced after losing last year's season due to the pandemic and the team dealing with numerous injuries, he felt her success was just her being her.
"I felt like in most of our games she was without a doubt the best overall player on the field for either team," said Porter. "She works so hard, has a tremendous attitude, is super positive no matter the situation and just keeps everyone on the team in an upbeat mood. We had a number of injuries throughout the shortened season, and she had to do more and cover more than I would have liked for her to have to do, but she never once complained, or to be honest, ever came off the field.
"Despite her goal total, she is a very unselfish player. She is always looking to set a teammate up first. I've seen a lot of players over the years that only looked to shoot or score. Gabi isn't like that. Many of the goals she scored this season she either scored because we just needed a goal, or she made a great individual move or play to put herself in a position to score, or her hustle and anticipation put her in a situation where she had an opportunity to put the ball in the net."
Krueger — The Times 2021 Girls Soccer Player of the Year — had a number of standout contests this season, including recording four goals and two assists in a win over Illinois Valley Central, posting a goal and pair of assists in an I-8 triumph over Plano, and registering two scores and two helpers in a league victory over Rochelle.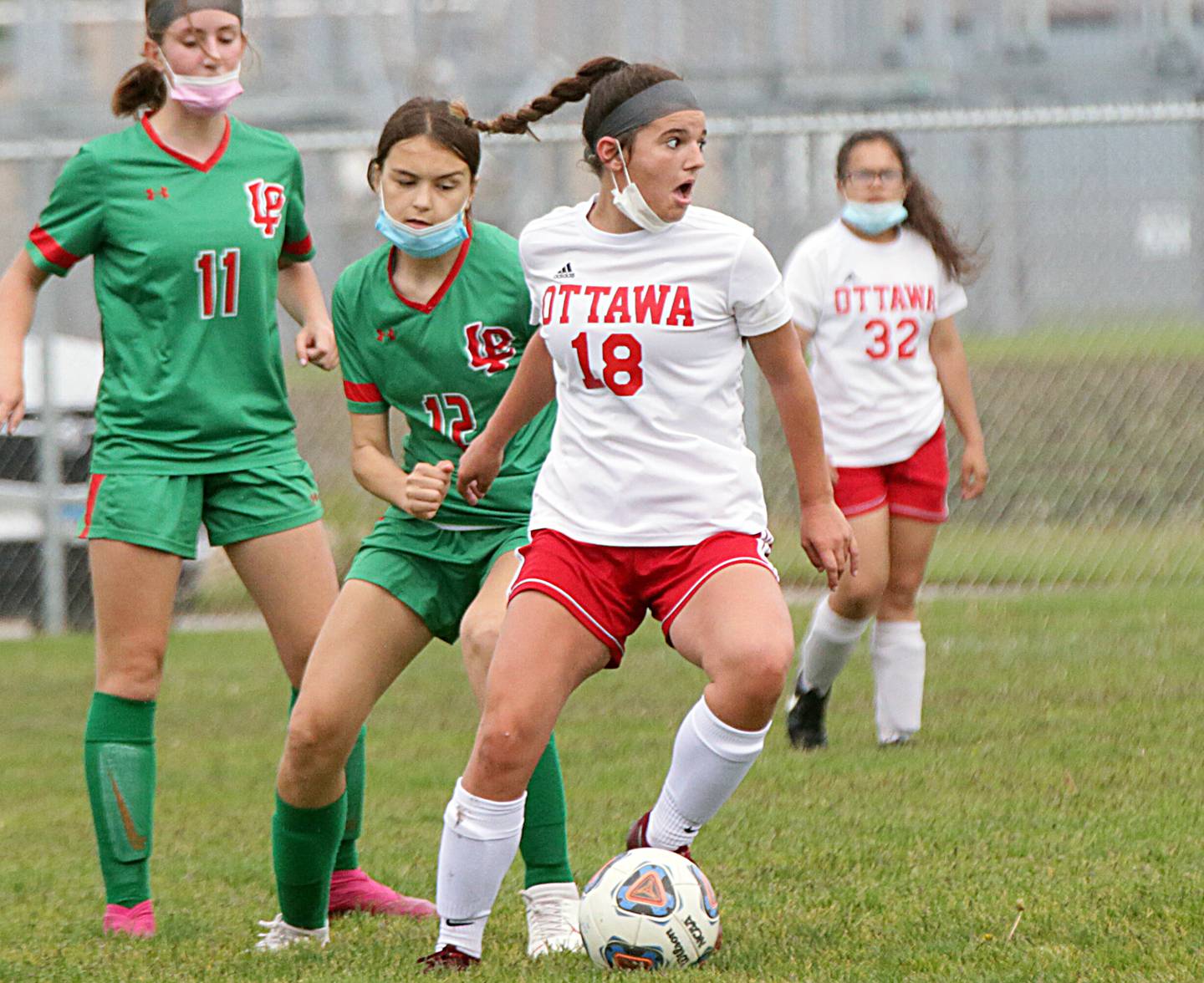 Then, even though she didn't mention it when asked, she netted three goals, including the opening goal a minute into the game to get things started in a sectional-opening shutout over Kankakee.
"The Kankakee game in sectionals was probably my favorite game," said Krueger. "Obviously, we won, but as a team, it was easily our best overall game all season. We still had a lot of girls out with injuries at that time, but everyone played great, especially our defense. I also thought on offense we possessed the ball and made good passes and good decisions. We played so hard and with so much confidence, it was a great game to be involved in."
"The bottom line is she is so smart and plays the game the right way," said Porter. "Because of that, chances to score goals and to make plays come her way. When we play a team that may be overall slightly better than us talent-wise, we are still going to win because we have Gabi, and they don't. She's a kid that would be hard not to root for.
"When you talk to her any time other than in a game setting, she is goofy and fun. I sometimes question if I'm getting through to her, but when the game starts she does all the things we talk about and more at a pretty high level."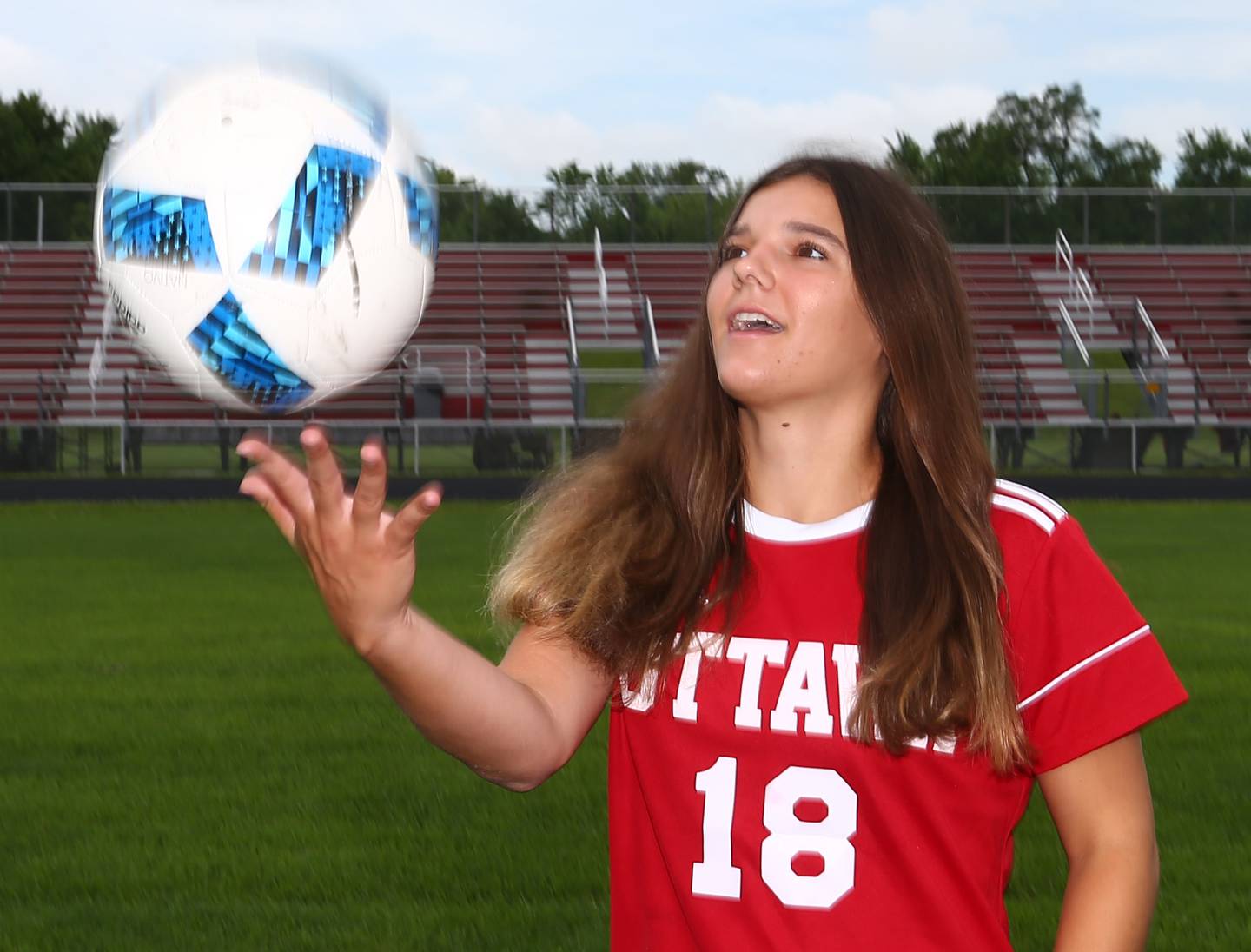 Krueger, who also doubles as the point guard for the Pirates basketball team, said she is looking forward to her senior season as many of the younger players on the team improved and gained experience throughout the year which saw the Pirates finish 5-11.
"My goal is to really work on my dribbling in the offseason. I've always been a pass-first type of player," she said, "but this year showed me I can also score as well. I don't think I'll ever think of myself as a goal scorer, but being able to control the ball and dribble around defenders will only help me create space to shoot, but also hopefully draw defenders to me which will in turn open up my teammates even more.
"I also feel I'm a leader, so I just want to continue to get better in that role as well."