For St. Matthew Parish School kindergarten teacher Lori McNaught, watching her students transition from learning their ABCs to reading independently on their own is a daily reward.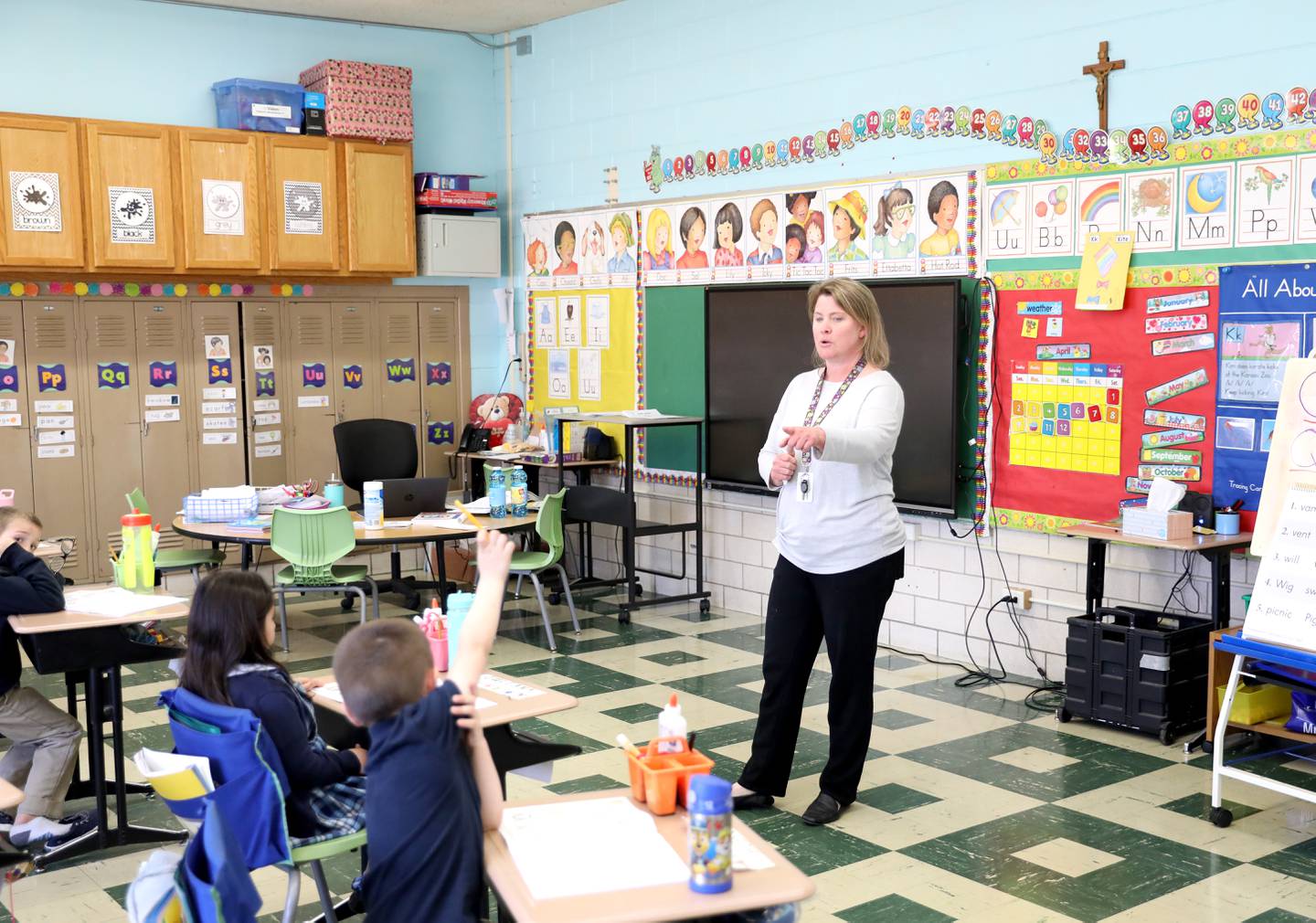 "Teaching reading is my favorite thing. I get to see how much the students grow and learn," McNaught said. "I get to teach them how to build from learning letter identification, to the sounds they make, to blending them together to make a word, to putting those words together to make a sentence, to reading a book. How exciting when it all comes together."
McNaught got her start in education in 2012 as a preschool teacher at the Bartlett Park District.
"Then I moved into their five-day-a-week pre-K program preparing children for kindergarten," she said. "I liked what they were learning and how they were learning but it was only a part-time position."
She has been at St. Matthew Parish School in Glendale Heights since 2018. She taught full-time preschool for one year before taking on her current role when the position opened.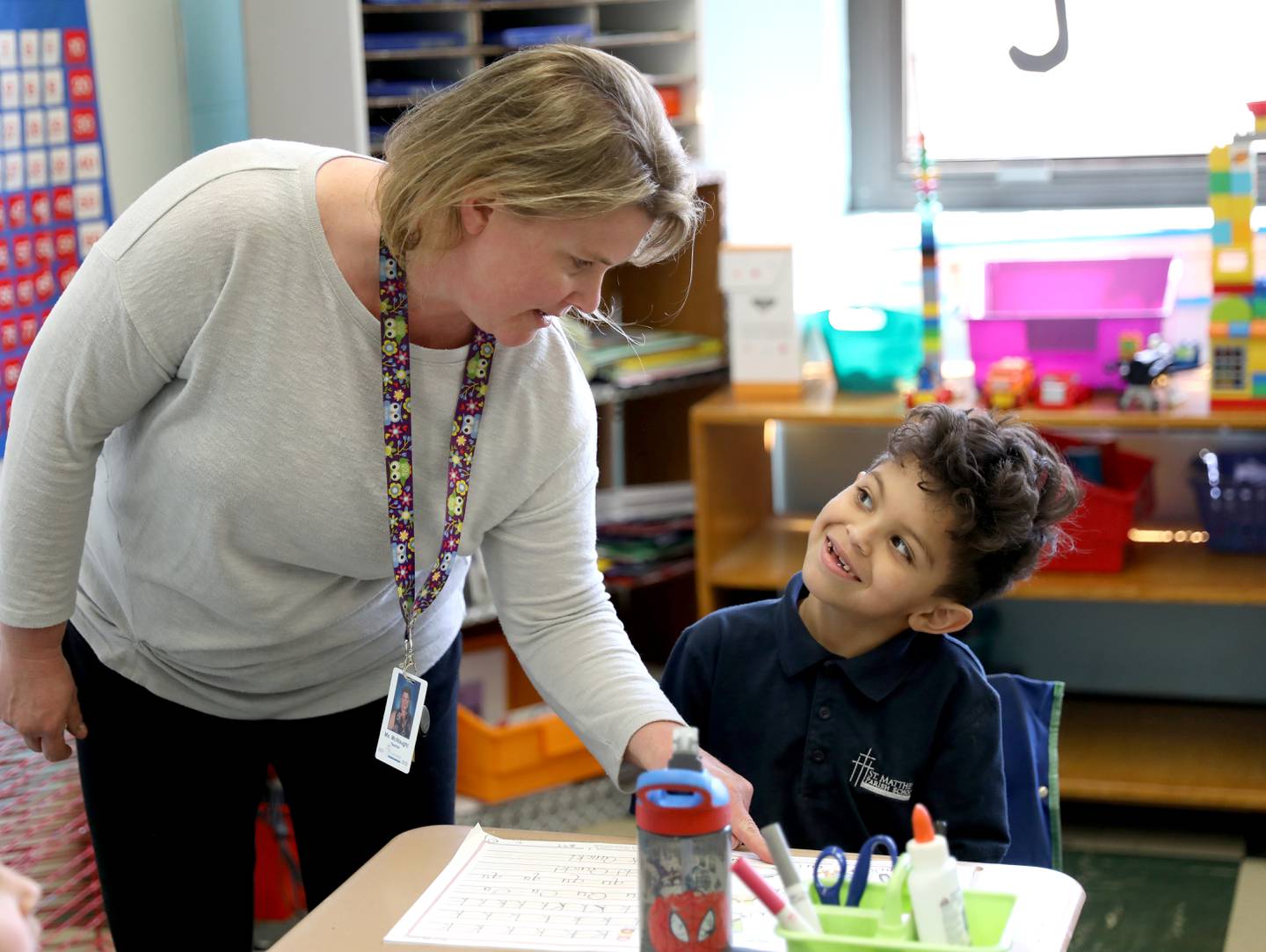 McNaught calls kindergarten "the foundation for future learning, academically and socially."
"In kindergarten they make friends they will learn and grow with for many years to come," she said. "Academically, they learn the foundations to reading, writing and math where then they will build in each upcoming school year. They learn rules, routines, respect, manners, how to be a good student and a good friend."
McNaught teaches using the Superkids Reading program, a phonics-based literacy curriculum designed for students in kindergarten through second grade.
"The students love learning from this program," McNaught said. "I get to watch them grow from knowing very little to reading real books from our Superkids units and enjoying the stories. It's like magic. The moments they put it all together brings me such joy."
McNaught said her students start each week meeting a new Superkids character, relating to them and learning about them.
"The Superkids are fun and teach the students about letters and sounds and how to build words and words into sentences," she said. "We have group stories in our workbooks and then individual reading books with different reading levels. The students enjoy the stories and look forward to moving to the next book."
St. Matthew Principal AnnMarie Toutant said McNaught "truly cares about each one of her students."
"She goes to any extent to ensure that each and every one of her children are learning. You couldn't ask for a better kindergarten teacher," Toutant said.