On the precipice of its first state semifinal appearance since 1993, York's prevailing outlook at this stage is "Why stop now?"
"...We've all come so far, honestly, I don't think we have anything to lose anymore," York junior center fielder Chris Danko said. "I think we proved a lot of people wrong, as well as being the last team in the West Suburban Conference left in the playoffs."
Coming off of a 2022 season where York won a sectional title and reached the supersectional round, questions remained about whether the Dukes could make a return. The unclear expectations, it turns out, served as fuel for York to go even further.
"I think most people thought last year was a fluke, in that we kind of just got lucky, luck of the draw from the regional to the sectional games," Danko said. "This year, we really proved showing that we could do this again...I definitely think that, overall, we can really do this."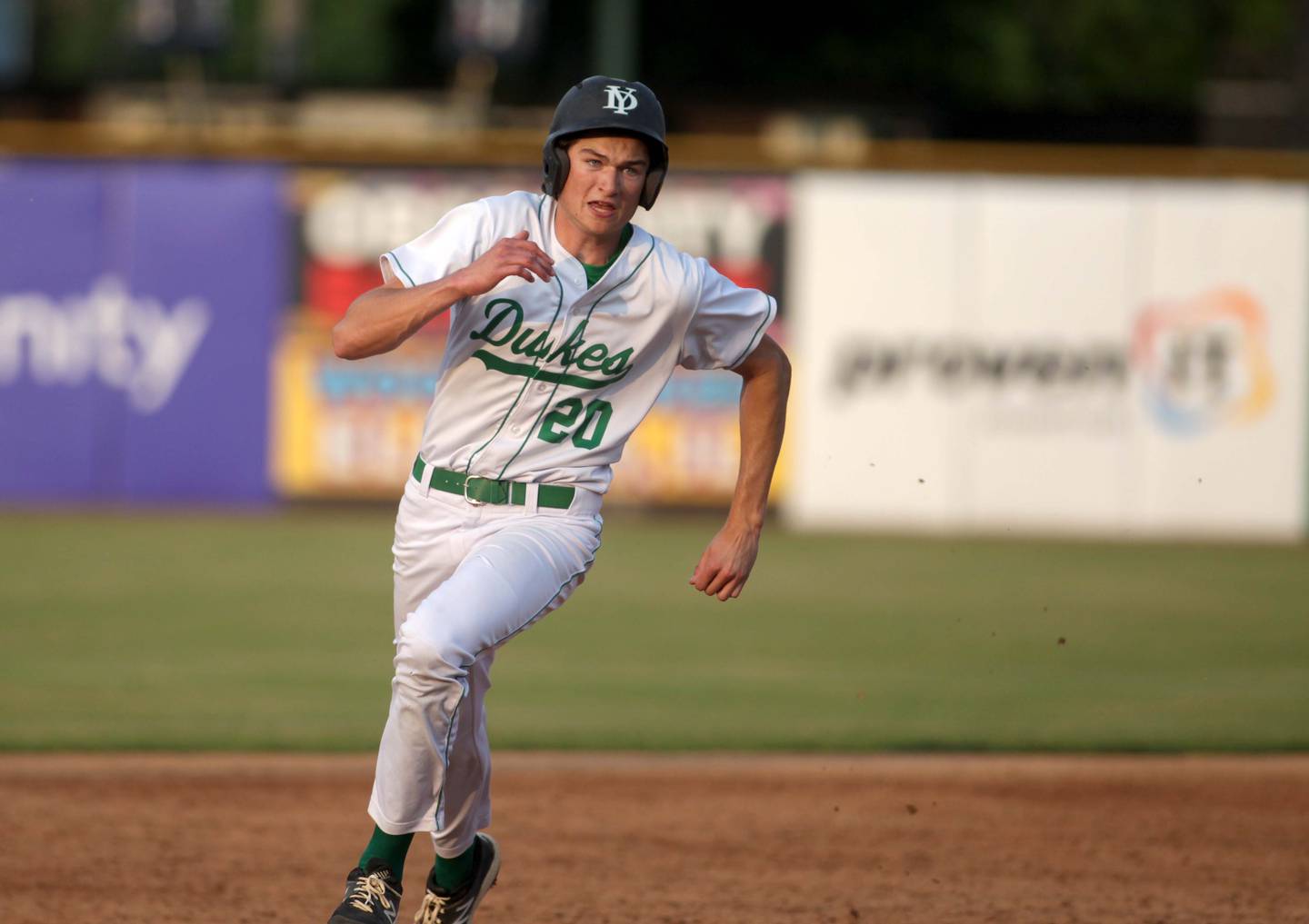 "No one expected us to be here," Dukes shortstop Josh Fleming said. "Especially last year and definitely not this year again. We've had the mindset all year that we can beat anyone in the state, no matter who they are, what people talk about them and say. We have that mindset that we can beat them and I think we've definitely proved that with every game we've played this playoff season."
York (25-13-1) is riding an eight-game winning streak ahead of Friday's Class 4A semifinal against the defending state champion Edwardsville at 3 p.m. in Joliet.
"...There's no selfishness on the team and I think that's what contributes to big playoff wins like we've had," Fleming said. "We all have one goal – that's to win – and I think we've really had our focus on lockdown with that."
"It's a new team, new year," Fleming said of Edwardsville. "But there's also, we're better than we were last year, too. There's that mindset [of] it doesn't matter who we're playing, it doesn't matter where we're at, what the stage level is, it's just we're still playing our game."
This time, it's for something more. Focus, fundamentals, defensive web gems and more are just pieces to a collective season that is peaking at the right time.
Fleming, who made a crucial defensive play to preserve Ryan Sloan's no-hitter in the supersectional last Monday, has come a long way in a year with his defensive prowess at shortstop. During the play, Fleming was forced to make a scoop on a hit seemingly destined for center field up the middle.
"...Last year, I maybe didn't feel as confident [defensively], maybe it [was being a freshman]...I knew I would have to be in those situations this year," Fleming said. "I made sure in the offseason and throughout the season that I would be the most prepared I can be for that situation right there."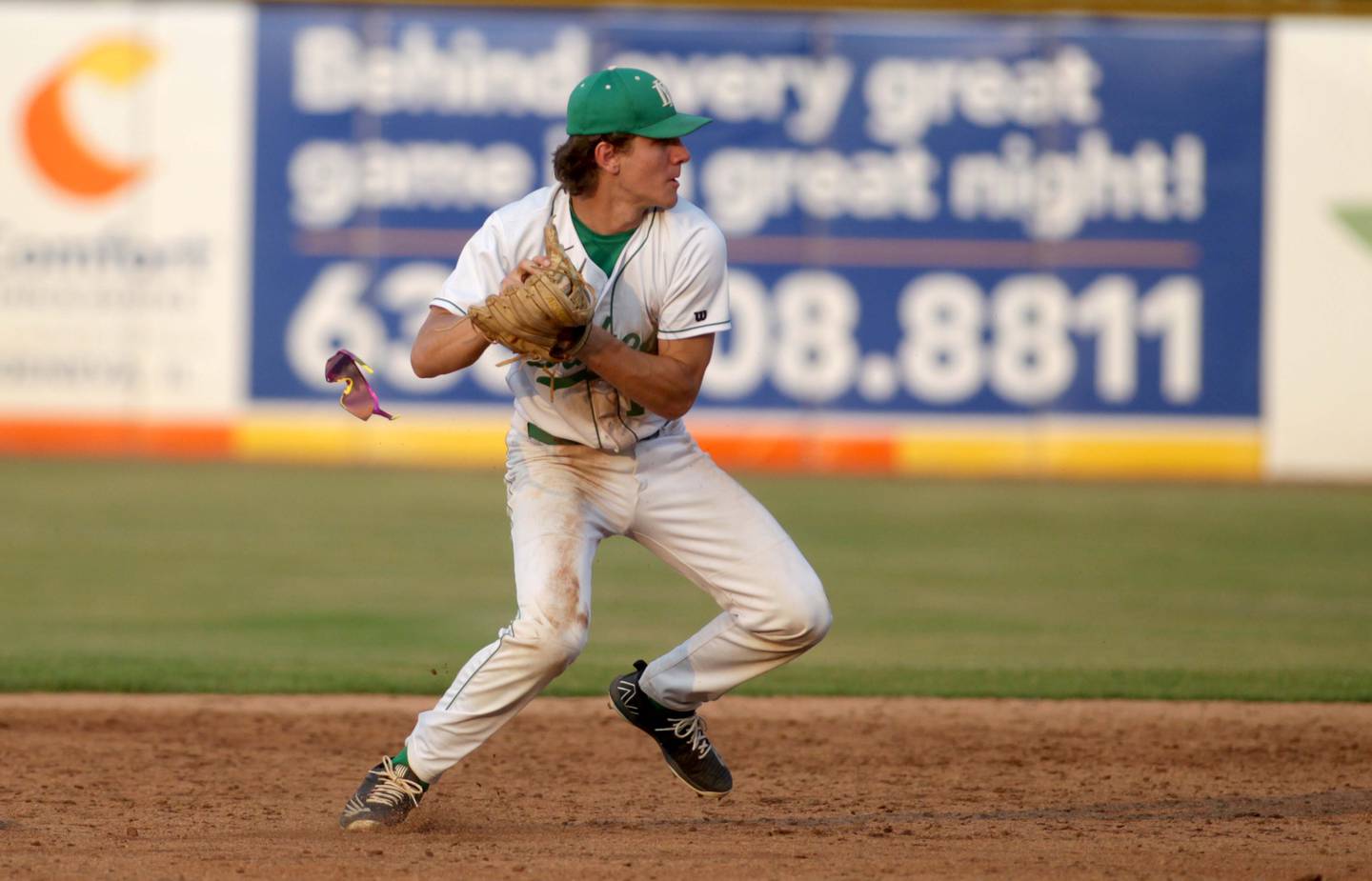 "Especially, in a moment like that, there is no time to think. There is no time to second-guess; you just have to put everything you have on the line because there is no guaranteed tomorrow," Fleming continued. "It's just, every ounce of confidence I have was put into every play that I could potentially have."
Danko, who has roamed centerfield all season, "definitely had a killer season in the outfield" with, he says, a near 1.000 fielding percentage.
"I've always had this killer instinct in the outfield, jumping off the ball seeing it right off the bat," Danko said. "Seeing it off the bat, getting to the ball...if our pitchers were going to throw strikes, I was going to be there ready to make a play."
The Dukes are aware of the history behind them them. Now, it's about the future in front of them, too.
"It's not even more for us, it's more for the community of Elmhurst, honestly," Danko said. "Everybody wants to see us shine. Everybody saw what we did during football [12-1, Class 8A semifinal appearance] we want to keep it going....We've got to do this for the community. Everybody is doing it for each other."