NAPERVILLE – Anna Casmere's wonder goal in the 72nd minute sent Benet into Saturday's Class 2A state championship game after the Redwings' 3-2 semifinal victory over Deerfield Friday afternoon in at North Central College.
Next up will be reigning state champion Triad (24-1-0), who beat Fenwick 3-1 in overtime to set up the 1 p.m. title match at Benedetti-Wehrli Stadium.
The final will pit the last two Class 2A state champs, as Benet won the 2019 title.
[ Photos: Benet vs. Deerfield ]
"There's so much history and tradition here at Benet, and we all wanted it to continue with a win today," said Casmere, whose club is on a 14-game unbeaten stretch, which includes consecutive victories over Joliet Catholic and St. Viator to claim its 10th East Suburban Catholic Conference title.
"This was a game we expected it to be — two quality teams, both of which have talented players. And in the end, I believe it was the depth of our roster that might have been the difference," Redwings coach Gerard Oconer said.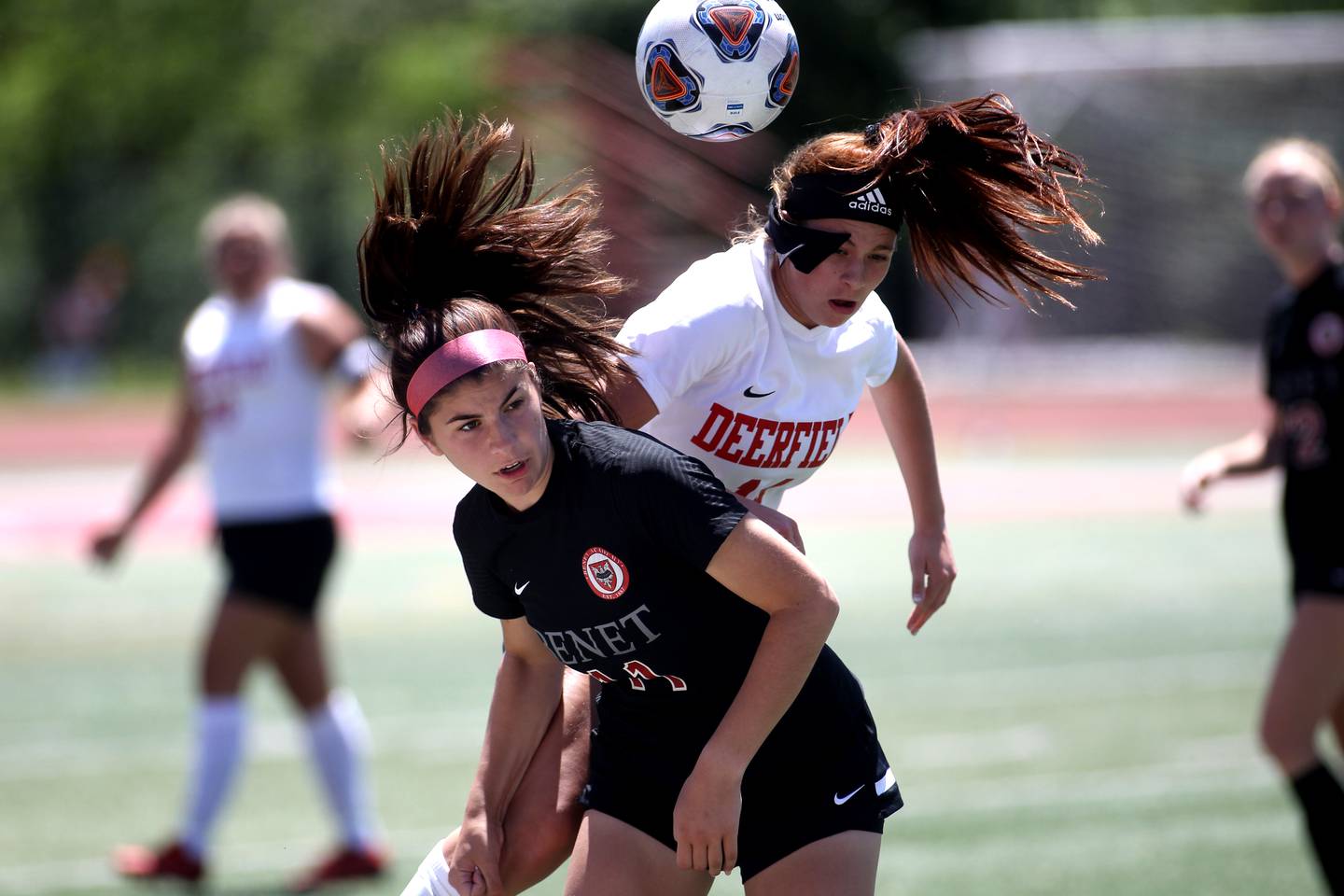 Katie Llewellyn stunned the Warriors (22-4-2) in the opening minute when she dribbled up the center channel from her own end, then cooly finished to give the Benet (22-4-0) faithful plenty to celebrate.
However, the Warriors have one of the finest sophomore players in the state in Emily Fox, and the silky smooth midfielder equalized in the 15th minute off Holly Deutsch's 30th assist of the season. She then put her club ahead at 38 minutes when her snap shot floated into the back of the net from 25 yards.
"No. 8 (Fox) is truly an unbelievable player. She gave us trouble all throughout this game and was so dangerous each and every time the ball was on her foot," Oconer said.
"Emily is one special player," added Warriors coach Rich Grady.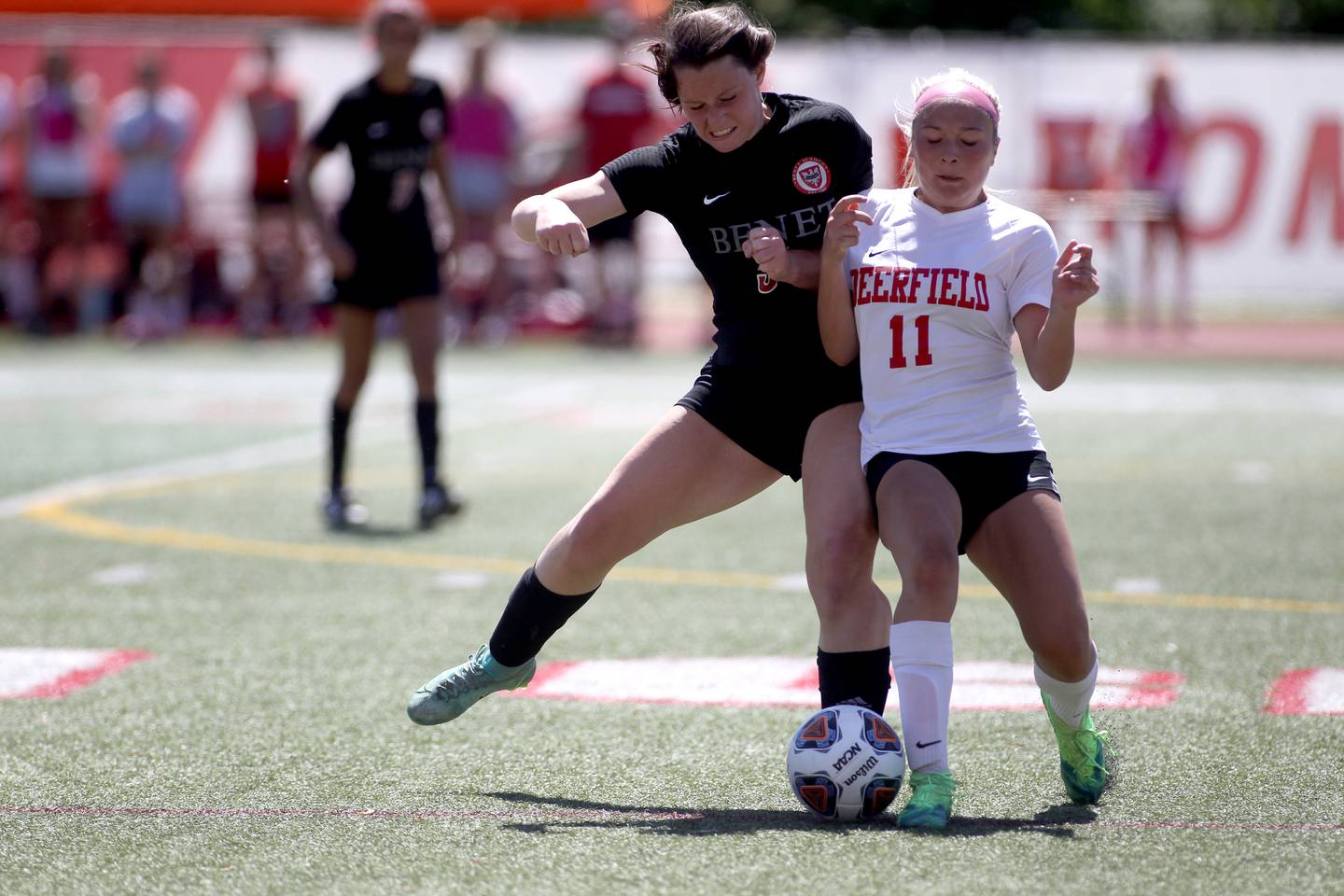 The balance of power shifted firmly to the Redwings, thanks in large part to some Casmere, who drew her club back level in the 59th minute after redirecting an inch-perfect ball from Eleanor Mahan.
Staring down the possibility of extra time, Casmere made sure the contest was decided within 80 minutes with her ninth goal of the season that floated just inside the back post and under the bar to insure safe passage into the final.
"We left it all out there today," Grady said. "(It) was a game between two great attacking teams who went at each other for 80 minutes (and) unfortunately for us, they scored one more goal than we did."
The Warriors will play their third-place match against Fenwick (13-7-2) at 11 a.m. Saturday.