Unprecedented.
That's the word that best describes the high school soccer career of Benet forward Jaimee Cibulka.
From the time she first suited up for the Redwings as a sophomore, the Woodridge resident was the best player on the field. She scored Benet's first goal of the 2019 season and the last, an overtime strike against Wauconda in the Class 2A state final that gave the Redwings their first state championship.
But what Cibulka did this season was truly special. The Suburban Life 2021 Girls Soccer Player of the Year scored 25 goals and nine assists to lead Benet to an 18-1 record, which included the first unbeaten regular season in program history and conference and regional titles.
Cibulka also is Benet's first All-American. That would be a huge accomplishment for any player, but it is not what defines the Loyola recruit.
"When I notified her that she was an All-American, I told her that if the average person watched one of our practices and watched how she interacted with the other girls, you would never know that she was an All-American," Benet coach Gerard Oconer said. "She is so humble and treated her teammates with respect.
"She never saw herself above everybody else. When I told her that was my observation of her, she said to me, 'That's probably what I'm most proud of.'
"That tells you everything you need to know about Jaimee."
Indeed, Cibulka is as self-effacing off the field as she is fleet-footed on it. She was never quite comfortable when the spotlight was shining on her, as it did so often this season, and never failed to share the limelight with her teammates.
"All the other accolades are important to her," Oconer said. "She's very proud of her accomplishments but she's prouder of the teammate that she tried to be and the leader that she tried to be as one of our captains."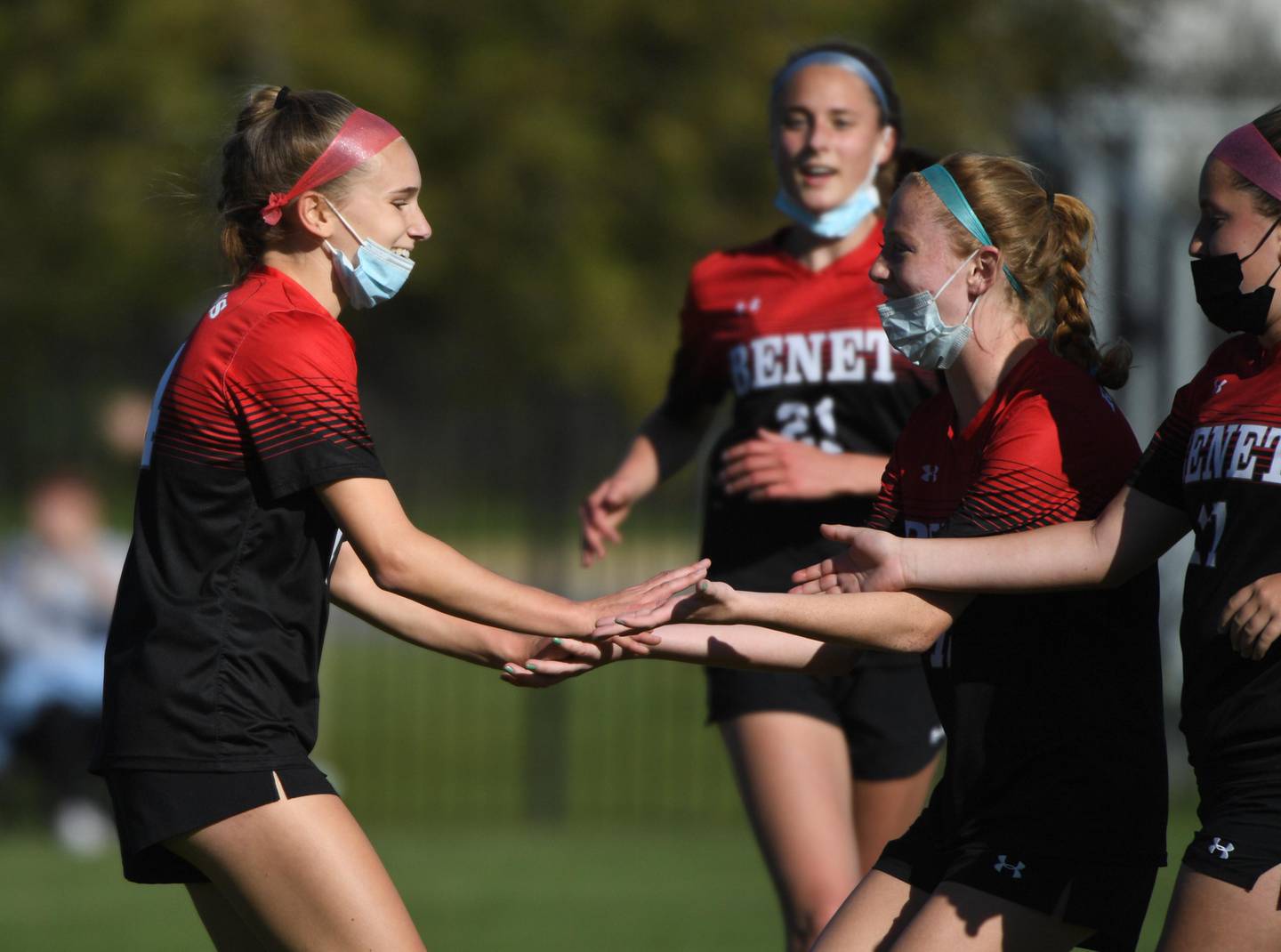 Cibulka wasn't required to be a leader on the 2019 state championship team, which was filled with veteran players. But the Redwings were much younger and inexperienced this season, requiring Cibulka to become their go-to player.
"I was stepping into a completely different role this year, so my focus was to make the younger players feel welcome and comfortable," Cibulka said. "I think Brooke (Pullen) and I as captains and the other seniors and upperclassmen did a good job of bringing everyone together.
That was the new challenge this year and I think we really embraced it.
"I haven't really been in too many leadership positions before. I've always been one of the youngest on the team, so I think that teaches me what it takes to be a leader because even on my club team, some of the girls were such great leaders.
"You take things from other people and how you want the younger girls to look at you and how you want their experience to be."
Young players like sophomore defender Sadie Sterbenz learned plenty from Cibulka, both from watching her perform and trying to stop her in practice.
"Jaimee pushes our back line so hard," Sterbenz said. "She's obviously one of the best players I've ever guarded. It's very hard to defend but it really pushes me to become a better player."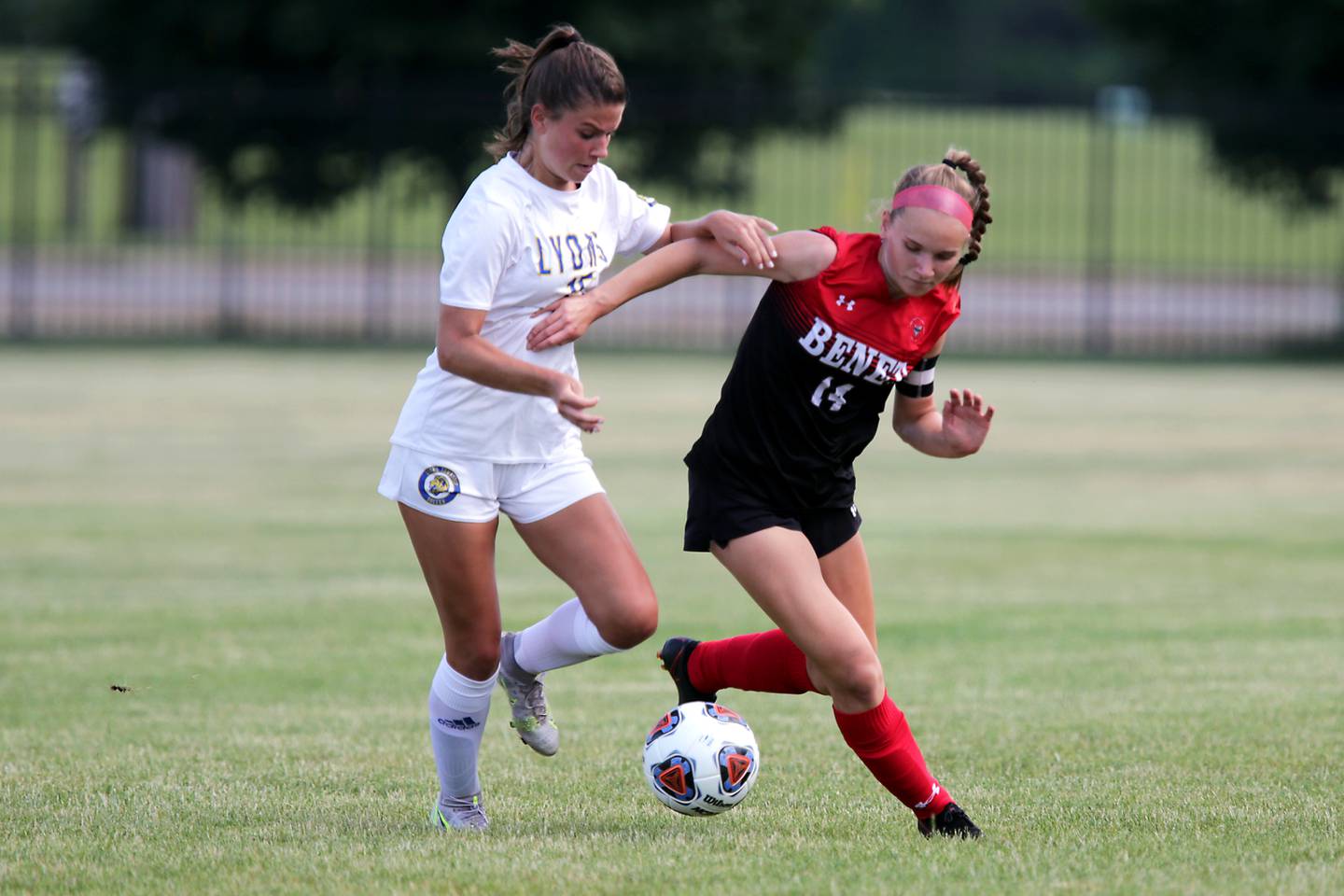 Pullen, a star senior defender, got pushed harder by Cibulka in practice than any opponent she faced.
"It's a full workout going against Jaimee," Pullen said. "I hate going against her in practice. It's brutal.
"She's unpredictable and has so much speed and skill. That combination is lethal."
So lethal that the Redwings were 42-4-1 in Cibulka's career, including a school-record 25-game winning streak that ended with a 1-0 loss to Lyons Township in a Class 3A sectional final. Cibulka, who finished her career with 39 goals and 29 assists, had a shot hit the crossbar in that match.
"She was a really good player as a sophomore, but she was an absolute dominant player as a senior," Oconer said. "I think her refusal to be complacent with success is going to carry on to the college level.
"It will really help her to not have the focal point on her all the time. To be able to learn from older experienced players like (Loyola captain) Abby Swanson will be an amazing thing for her."
Cibulka is looking forward to playing for Loyola.
"I'm really excited just to be there and learn from the coaches and all the girls," Cibulka said. "They've had so much success. I'm ready to take it all in and just work as hard as I can and embrace my role on the team."
Pullen has some advice for Cibulka's future opponents.
"If you can guard Jaimee Cibulka, I mean, props to you," Pullen said. "That's hard."
Many a high school defender already knows that about Cibulka, who leaves behind a sterling legacy.
"She was pretty much able to adapt to whatever the team needs," Oconer said. "You can't really have a much better career than scoring the game-winning goal in the state championship game as a sophomore and then graduating as an All-American."