NAPERVILLE – Benet coach Joe Kilbride felt his team needed a spark, so he sent senior guard Emma Webb into the game midway through the first quarter.
It's a role Webb was ready for.
"I've been called a spark off the bench before in my life, so I wanted to bring that mentality," Webb said. "Obviously, our starters work so hard, but I really wanted to create some momentum, just do what I can do."
[ Photos: Benet vs. Lake Zurich girls basketball ]
Webb provided a little of everything, but mostly energy that lit a fire under the Redwings, who overcame an early 9-3 deficit to rout Lake Zurich 51-21 on Saturday to capture the Naperville Central Tip-Off Tournament title.
Seconds after teammate Lenee Beaumont sank a 3-pointer, Webb made a steal and fired a cross-court pass to Margaret Temple, who drained another trey to tie the game at 9-9.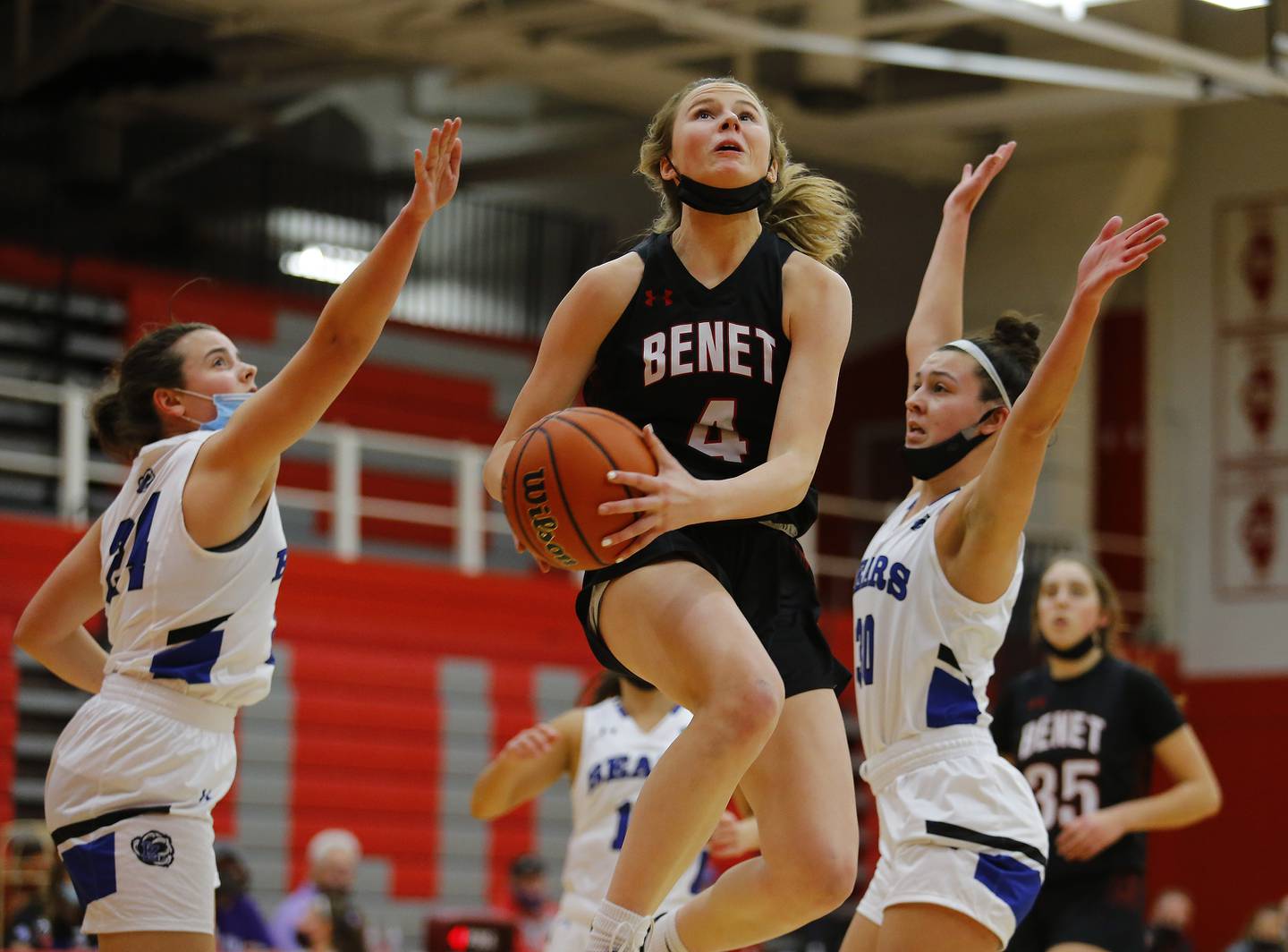 It was the start of a massive 31-0 run during which Beamont scored all 10 of her points and Temple knocked down four consecutive 3-point attempts. Webb contributed four of Benet's 13 steals, two rebounds, an assist, a block and a rainmaker 15-foot jumper that gave the Redwings a 15-9 lead after the first quarter.
"She definitely brings a lot of energy and encouragement," Temple said of Webb. "She's a great team player and always knows how to pass the ball to get to the open person."
The Redwings (5-1) were coming off a 47-44 loss to La Lumiere on Friday. But thanks to Homewood-Flossmoor's win over La Lumiere on Saturday, Benet controlled its own destiny. A Benet loss would have meant Homewood-Flossmoor would have taken the title.
"Our goal was to start off strong and not dig ourselves into a hole like yesterday," said Temple, who scored a game-high 15 points. "So to hit a few shots and have some nice team play gave us the momentum throughout the entire game."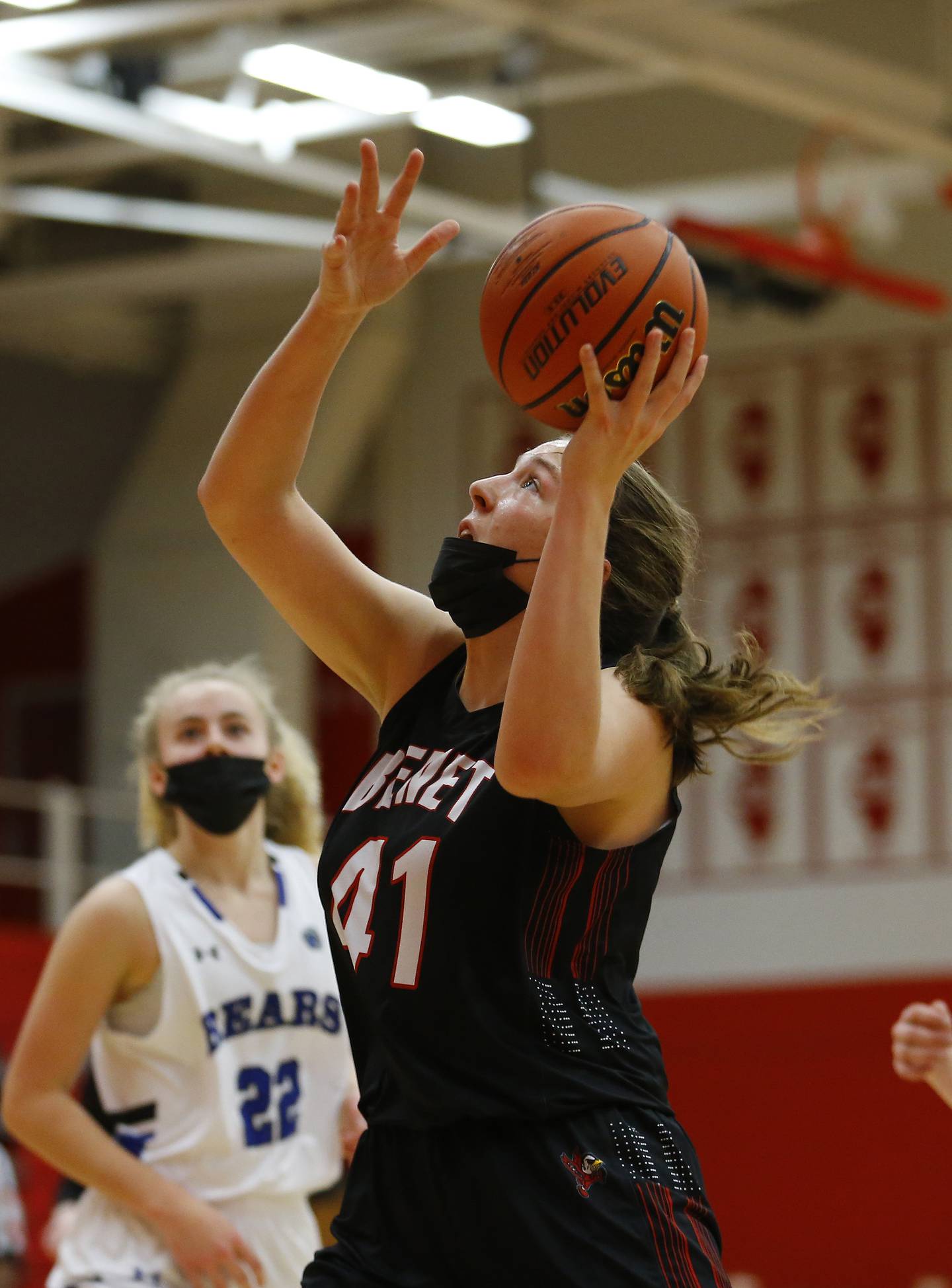 That momentum took a little while to build.
"I thought we were a little lethargic at the beginning," Kilbride said. "When Emma came in, we got a little more juice and we started pressing a little bit and that helped us get a little bit of momentum going.
"From then on, the kids were rolling."
That was an understatement. The Bears (3-2) were coming off a one-point loss to Homewood-Flossmoor, so Lake Zurich coach Chris Bennett wasn't expecting to get rolled.
"As well as we played our first four games, to kind of blow one tonight, no," Bennett said. "Man, they hit shots.
"We had a good start and then we gave up the two 3s and it kind of snowballed on us."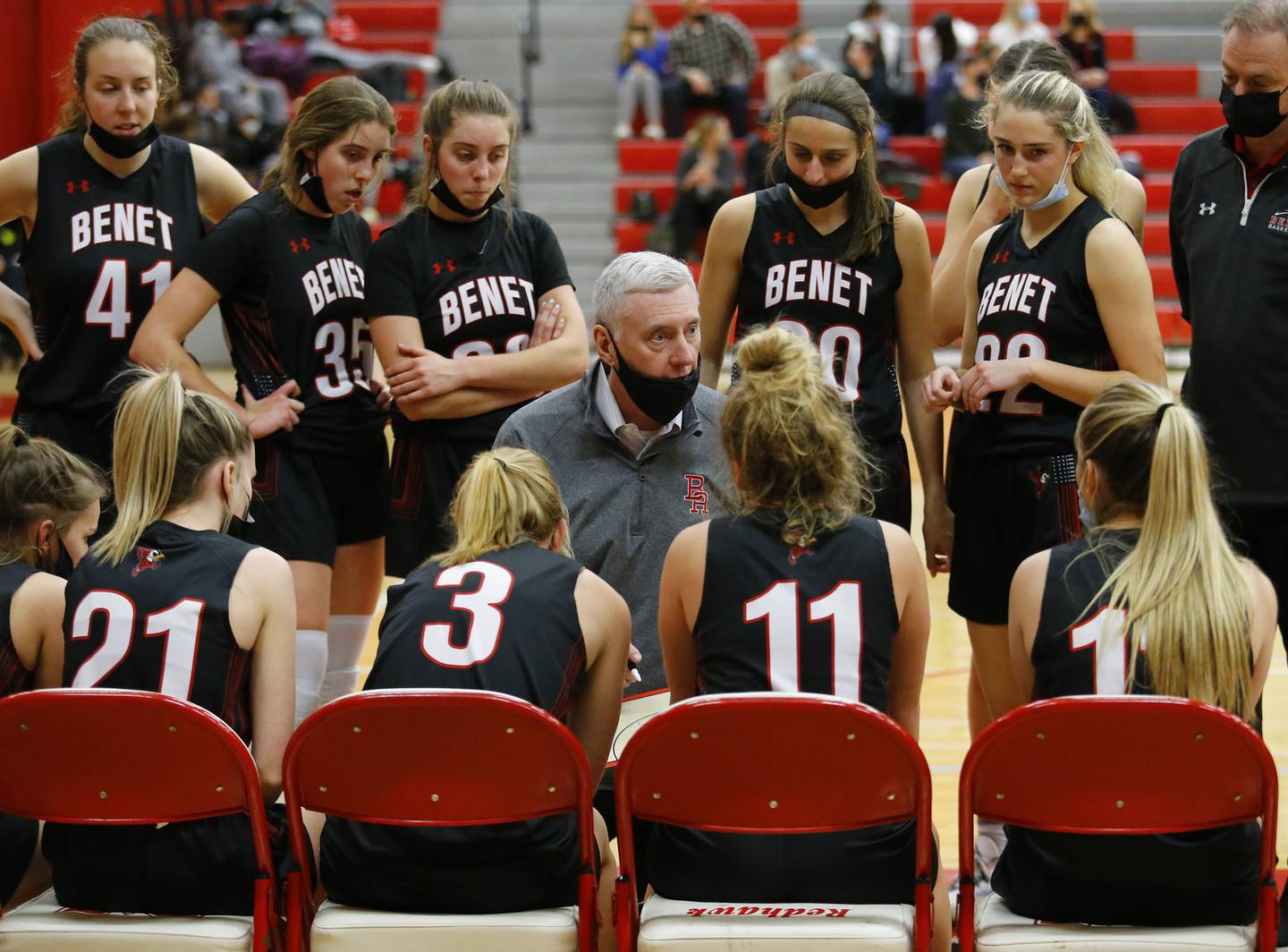 Anna Gilbertson led Lake Zurich with six points and Brooke Wahlund had seven rebounds, but nobody else had more than four points.
"A good team piled it on and we were not able to respond," Bennett said. "We're just not quite at that level yet, but it was a good tournament for us."
So it was for Benet, which bounced back from a poor shooting game against La Lumiere by sinking 20 of 47 shots, including 10 of 26 from 3-point range.
"We're an amazing team," Webb said. "We just had an off day yesterday and obviously it sucked to lose, but it's just one loss and we're just going to keep building from here."