BERWYN – Calli Kenny looked like the freshest girl on the court Saturday night, natural given her age but surprising when considering her busy weekend.
Kenny is a freshman on a Willowbrook team full of older girls. But she's also a volleyball standout. On Friday night, she played three matches at a tournament in Indianapolis with her club team, and three more Saturday morning.
Then she drove back to play in two basketball games with Willowbrook.
"I don't think I was my freshest, but I knew I had to play as hard as I could," Kenny said.
She was more than good enough. Kenny scored a game-high 21 points with 10 rebounds, and her efforts were critical in rallying the Warriors to a 52-46 win over Lyons in the championship game of the West Suburban Conference Tournament held at Morton West.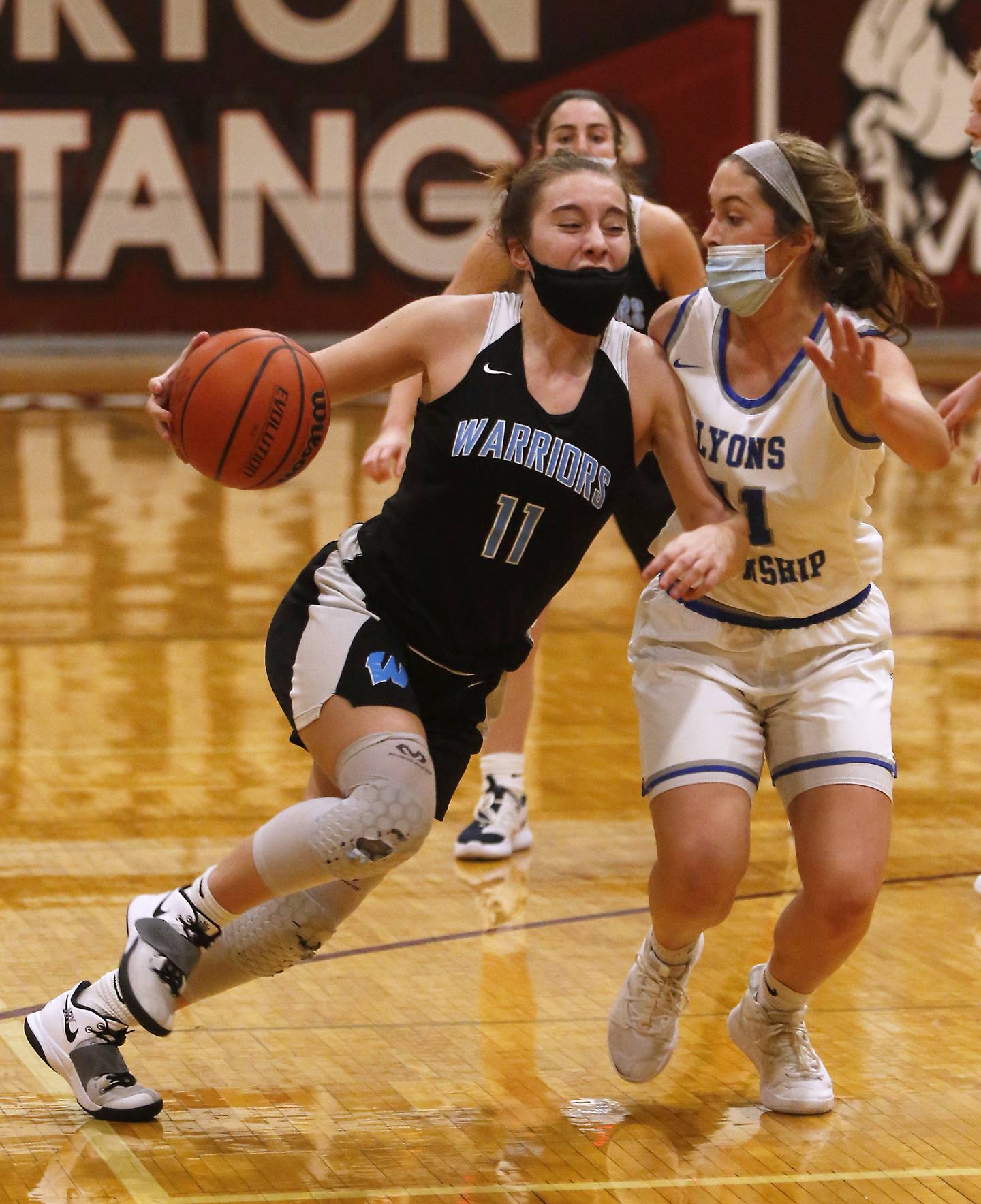 Senior Taris Thornton, an Eastern Illinois recruit, added 10 points and 11 rebounds and junior Sophie Sullivan, who like Thornton transferred from Montini this school year, added nine points and five assists for Willowbrook (14-2), which won its last eight games and on Saturday avenged its only two losses.
Thornton and Sullivan each scored 20 points in Willowbrook's 56-50 win over York in the tournament semifinals, with the finals held 30 minutes after its conclusion.
Not a bad weekend, and season, for a Willowbrook program with little hardware to show for itself. The Warriors last won a regional title in 1996.
"We're going to say this was a sectional right there," Willowbrook coach Terry Harrell said with a laugh.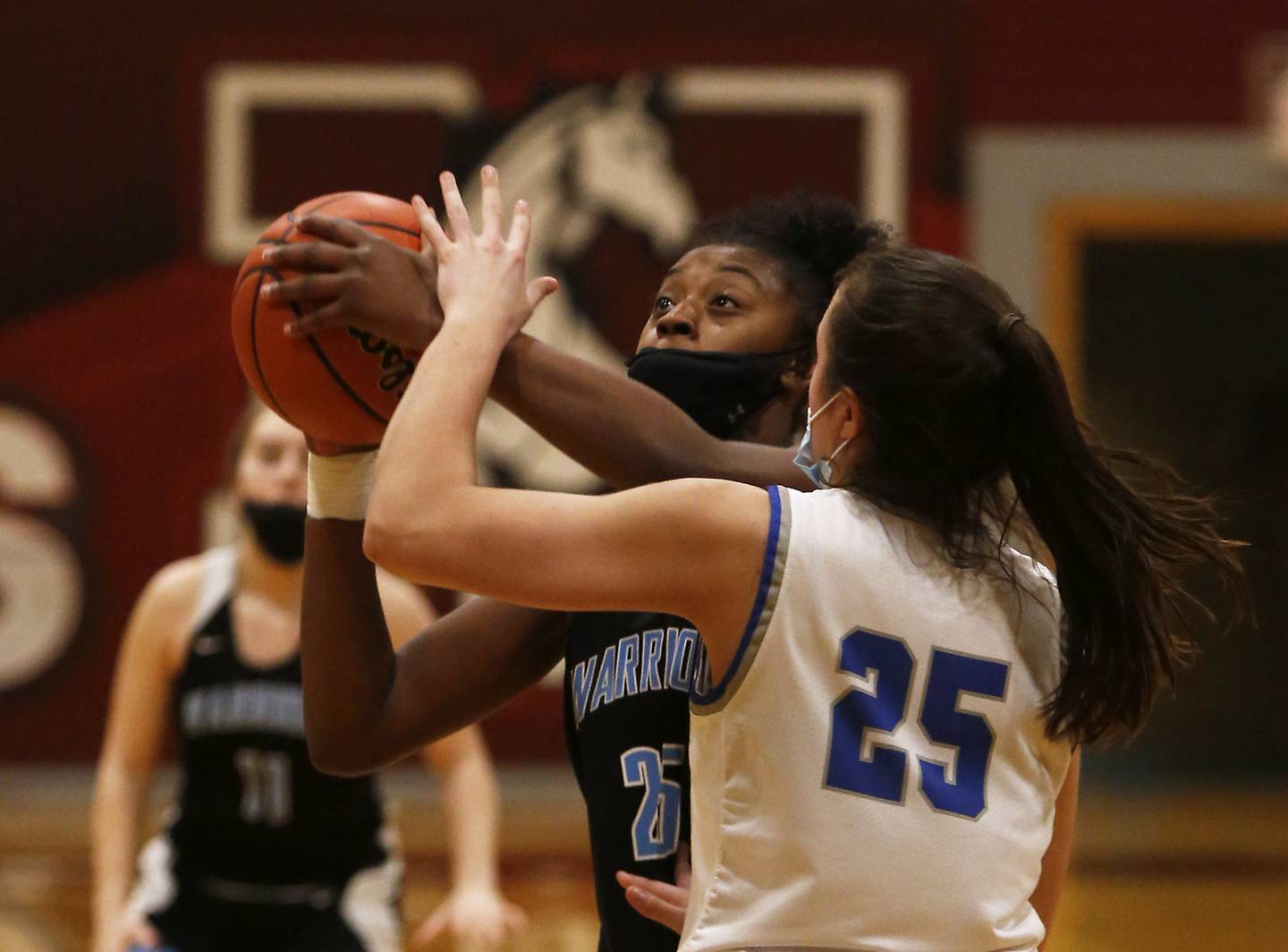 Harrell anticipated that this could be a special, albeit short season, with Thornton and Sullivan aboard and two dynamite freshmen in Kenny and Elle Bruschuk, who had a key block in the last minute Saturday.
Kenny, a 5-foot-9 freshman whose mom, Andrea, was a three-sport star at Willowbrook, didn't make many spectacular plays or long-range shots Saturday. But she always seemed to be in the right place at the right time.
She scored nine points in the second quarter, helping Willowbrook rally from an early eight-point deficit to get to 26-21 by half, and scored nine more in the third quarter, shooting 7-for-11 from the field and 6-for-10 on free throws. Sullivan's driving layup in the final seconds of the third quarter gave the Warriors their first lead, 34-33.
"She's been great all year," Harrell said of Kenny. "I'm telling you, she doesn't look that big, she doesn't look that fast, she doesn't look like she'll outrun you, but at the end of the day she's making plays."
Plays like ripping a defensive rebound away from a Lyons girl with 2:24 left and drawing the foul, after senior Stephanie Dasbach had given the Warriors the lead for good, 44-41, on a three-point play off a lob from Sullivan.
"This was our seniors' last game. I knew I had to do it for my seniors," Kenny said. "It means a lot, to win this for them, especially in this Covid season."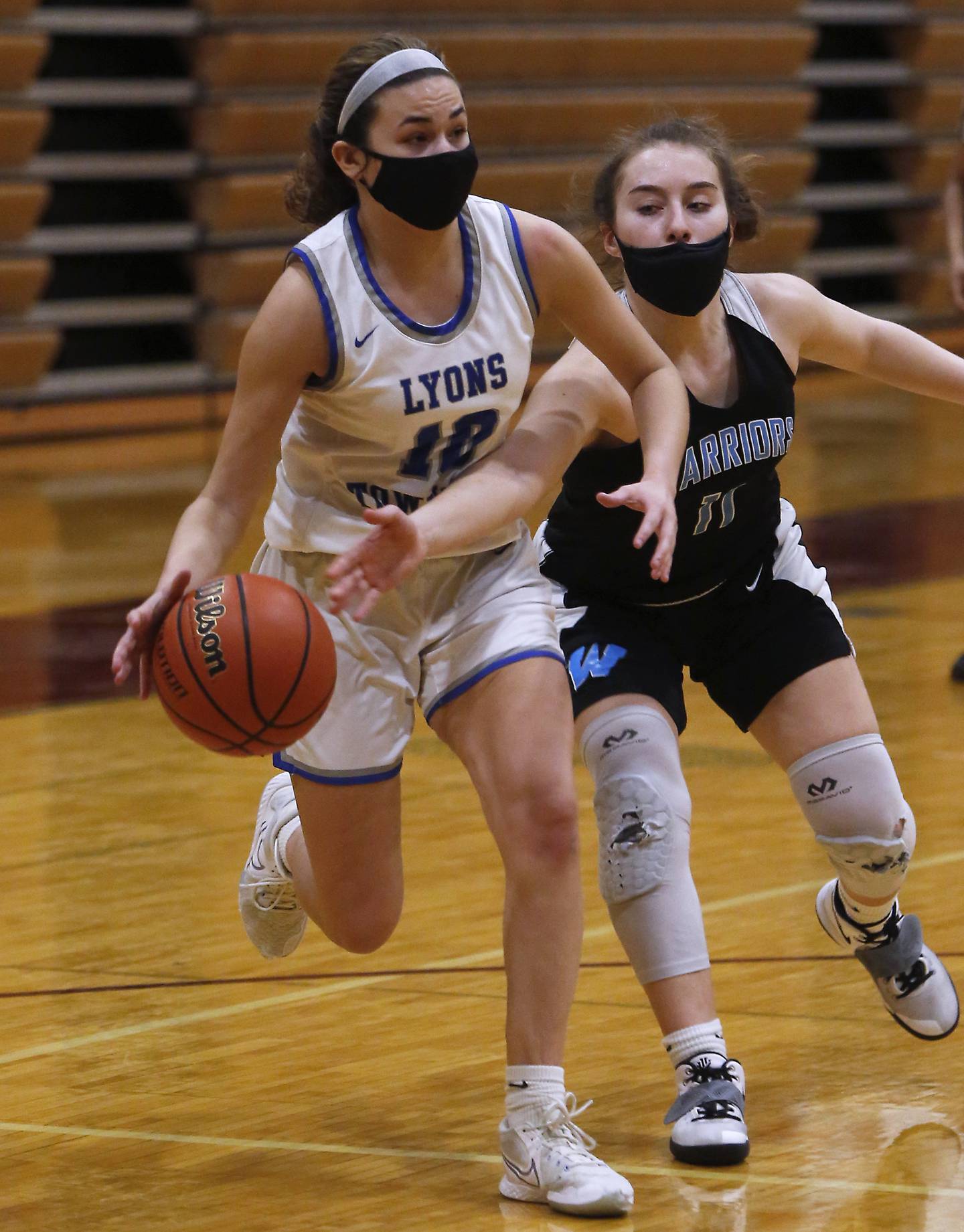 Hailey Markworth scored 15 points with 11 rebounds and Lindsey Hahn added 10 points for Lyons (14-3), all 10 of her points coming in the first half.
The Lions lost their eight-point lead, but seemed to gather themselves late when Ellie Kosanovich and Markworth hit 3-pointers for a 41-37 lead with 5:46 left in the fourth quarter. But Willowbrook went to a fullcourt press down the stretch, and the Lions went scoreless for two minutes during a 10-0 Warriors' run. Lyons shot just 28% in the second half after shooting 41% in the first.
Compounding their problems was an extreme disparity in fouls and free throws. Lyons was called for 21 fouls to Willowbrook's five. The Warriors attempted 34 free throws, making 23, while Lyons was 4-for-6.
"It's kind of mind-blowing," Lyons coach Meghan Hutchens said. "It hurts to see us have to battle through adversity like that and it never switched. There was no consistency, but it's on us to have to battle through adversity. We had our opportunities. We missed too many bunnies late. We put ourselves in position and just fell short."
Hutchens could hardly find too much fault in her girls' effort, and the tremendous effort of Markworth, who also had five steals and five assists.
"She was phenomenal," Hutchens said "She was in the right place at the right time, she took a charge she just came out on fire. She played through everything and really kept us in the game."