Local teams enter this season with an abundance of talented boys golfers.
Wheaton Academy seniors Sam Dykema and Wyatt Brown join juniors Freddie Chan and Joe Luchtenburg in looking to defend last season's first-place showing in the Metro Suburban Conference. Wheaton Academy also is coming off a third-place effort at state.
Benet heads into the season looking to replace star golfer Jack DiTrani, the 2021 East Suburban Catholic Conference Player of the Year. Benet coach Martin Gaughan pointed to the development of senior Ryan Dannegger and sophomore Charlie Davenport as building blocks for the Redwings.
"Ryan and Charlie both had very solid summers in events," Gaughan said. "They will be two key players for our team. Both have the ability to shoot low."
Wheaton North's junior group of Mason Oleniczak, Colin Baker and Henry Brock give hope for a solid two-year run for the Falcons.
"We have no returning seniors, which will give us a chance to see how this talented junior class responds," Wheaton North coach Michael Pribaz said.
Wheaton Warrenville South's returning players include Callan Fahey, Tug Webber, Danny Gainor and Trey Harshbarger.
With seniors Ben Orozco and James Tyrrell and junior Conor Lynch the top returnees, Downers Grove South is aiming for a ninth consecutive West Suburban Conference Gold title this fall. Lynch, in his third year on the varsity, is looking to make an extended run in the state series after qualifying for sectionals last season.
Hinsdale South has a big hole in its rotation after the graduation of Billy Gneiser, but coach John Richerson likes the team's overall depth, which includes Tommy Gneiser and Ryan Flinders.
"I expect us to compete for the conference championship in the West Suburban Gold division and also compete to win a regional," he said.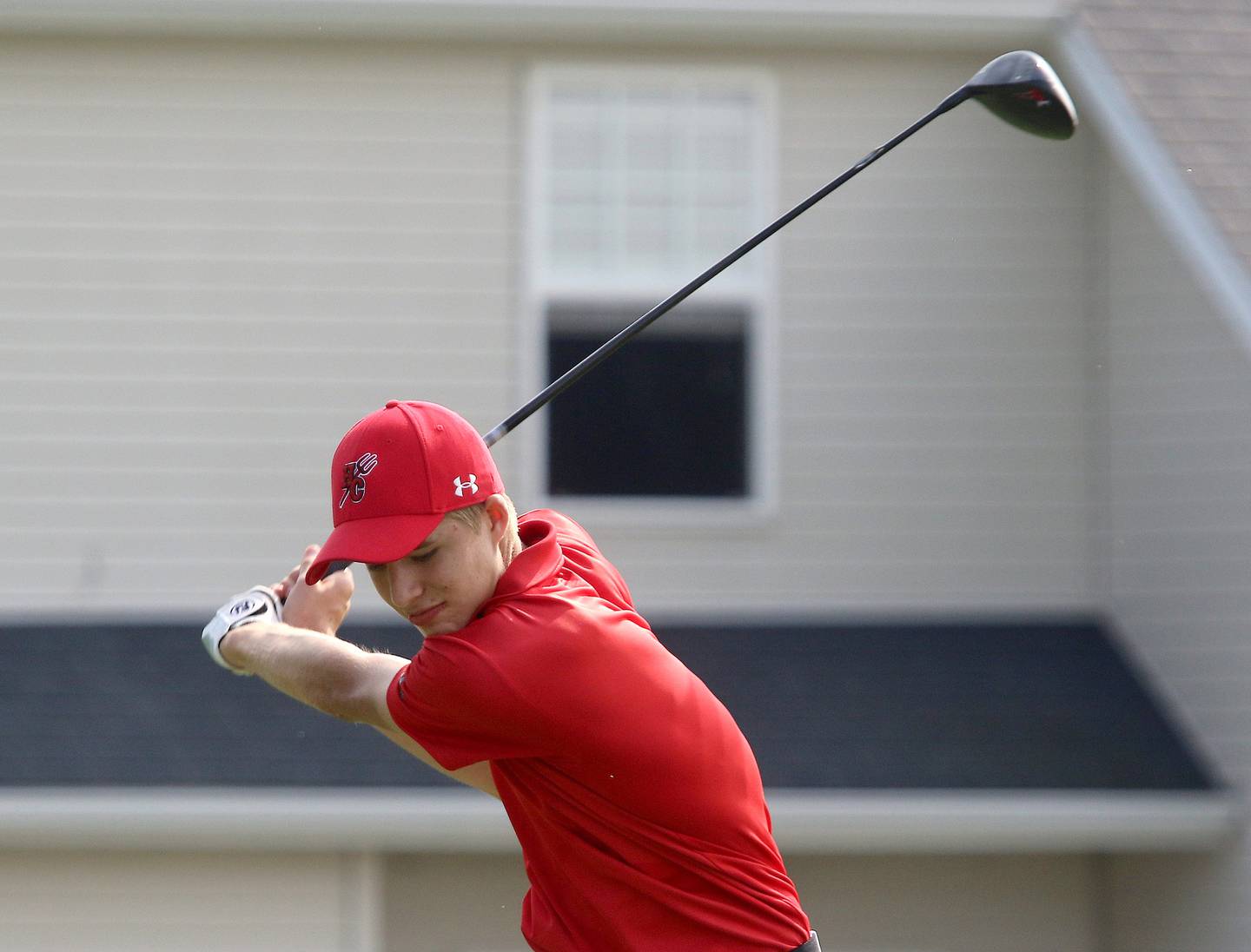 Montini juniors Anjay Dhir and Danny Peterson join sophomore Jack Barrett and freshman Liam O'Dea as key players on the Broncos.
"Our guys are hungry to learn," Montini coach Eric Scott said. "We have a young team that's put in a lot of work this summer. I'm excited to see what our guys can do."
Six players, led by seniors Jann Atendido, Nick Zanoni and PJ Wisniewski and junior Zazz Atendido, are back from IC Catholic Prep's Class 1A third-place team from last season.
"The boys have quietly set lofty goals," IC Catholic Prep coach Don Sujack said.
Westmont is led by a pair of seniors – Hays Templeton and Matt Pecard – while sophomore Briggs Templeton is a golfer to keep an eye on this fall.
Fenton junior Sean DiCosola had a solid showing last season, missing sectionals by one stroke. He will be joined by seniors Ethan Freeman and Taylor Siekierski on the Bison.
Glenbard West lost four of its top six golfers from last season's memorable team that won a regional and sectional title. Senior Matthew Valdick and junior Grant Roscich, who won the IJGA Junior Amateur at McCray Memorial in July, are the top returnees.
"We need players without much experience to step up," Glenbard West coach Paul Hezlett said.
Glenbard South claimed second place in the Upstate Eight Conference with a 9-1 record last season. Senior Brian Uvodich is the top returning golfer.
"We're looking for a strong conference performance this year," Glenbard South coach Phillip Yudys said. "We're excited for some younger golfers to step up and make a difference."
Hinsdale Central returns four of its top six golfers from a team that took third at last year's Class 3A state meet, led by individual sectional champion Emil Riegger. Also returning is Jack Mulligan, Kevin Wesolowski and Alex Rasmussen.
For Lyons Township, Jack Berry is the lone returner among the top six from last year's team that took sixth at the Class 3A state meet and won a regional title.
Boys golf at a glance
Top area golfers: IC Catholic Prep senior Jann Atendido, Hinsdale Central senior Emil Riegger, Wheaton Academy senior Sam Dykema, Benet senior Ryan Dannegger, Glenbard West senior Matthew Valdick, Glenbard West junior Grant Roscich
Key dates: Regionals: Sept. 26-28; Sectionals: Oct 3-4
2021 sectional champions: Barrington, Glenbard West, New Trier, Lockport (3A); St. Ignatius, Breese Mater Dei, Macomb, Crystal Lake Central (2A); Beecher, IC Catholic Prep, Oblong, Sherrard (1A)
2021 state champions: Glenbrook North (3A), St. Ignatius (2A), Vandalia (1A)
2022 state tournament: Oct. 7-8 at The Den at Fox Creek Golf Course (3A), Bloomington Weibring Golf Club, Normal (2A) and Prairie Vista Golf Course, Bloomington (1A)