Glenbard West senior Bobby Durkin landed directly in the middle of Sierra Canyon's bench, turning his head to his left to watch the last-second shot nestle into the hoop.
Senior guard Caden Pierce clasped his hands together behind his head. Braden Huff's first reaction was to attempt to call a timeout, while standing a few feet away from the basketball.
Ryan Renfro, like Durkin, started walking toward midcourt before finding himself directly near another Trailblazers' celebration, electing to turn the opposite direction toward his teammates. Paxton Warden walked around the free-throw line, locked in a daze at what just transpired.
Just then, the Hilltoppers' starting five gathered together for a quick huddle.
Sierra Canyon 67, Glenbard West 64.
The Hilltoppers' quest for a perfect season ended on Feb. 5, at Wintrust Arena in Chicago in cruel fashion, when Sierra Canyon guard Dylan Metoyer buried a corner 3-pointer, off a pass from UCLA-bound and Chicago native Amari Bailey, at the buzzer.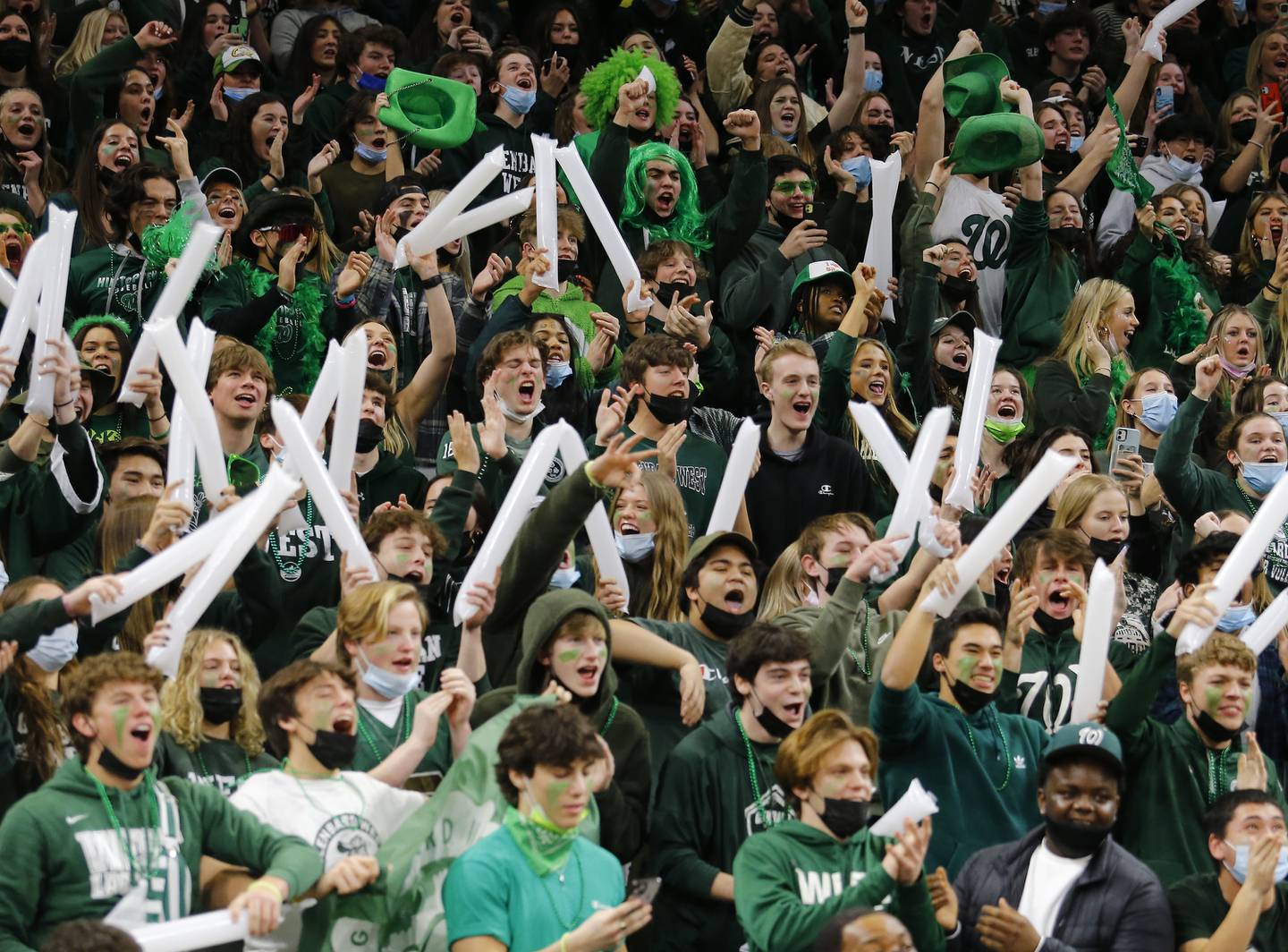 Before a capacity crowd of over 10,000 fans, the Hilltoppers (26-1) showed they belonged on the national stage with an inspiring effort against Sierra Canyon, which has seven Division I players.
Glenbard West coach Jason Opoka said it was a transformational experience for his program, which has taken a backseat for decades to the football program. Opoka said it was a memorable night, even in defeat, for his team. The Hilltoppers (26-1) lost for just the second time in the last two years, but Opoka said his team gained valuable lessons playing the highly ranked California team, which included LeBron James' son, Bronny.
"Saturday was a tremendous event where we were able to represent our school, community and program to the country," Opoka said. "Many memories stick out but if I had to pick a couple, it would be running out of the tunnel in pregame warmups to a packed house with a standing ovation. The roar of the crowd, when Paxton Warden caught his back-cut for a dunk in the first half or when Andrew Dauksas completed his three-point play late in the third quarter. Another highlight was after the buzzer-beater when our team huddled up and congratulated each other. Our team showed respect and disappointment but togetherness."
The Hilltoppers' quest to win the Class 4A state title and rise up the national rankings also has put a spotlight on their community and fans. The student body — Hitter Nation — has been a fixture at football games, but that rabid following extended to the basketball team. The Glenbard West fans accounted for the majority of the fans at the sold-out Chipotle Clash of Champions.
"Glenbard West fans and the community are so supportive," Opoka said. "We can not thank them enough. These seniors are very likable, not only are they fantastic basketball players but they are smart, funny, respectful and kind. They display class and a love for the game which is contagious to the public."
Opoka said he was encouraged by his team's toughness and character throughout the pressure-packed game, especially erasing a 45-33 deficit to nearly knock off the Trailblazers. The Hilltoppers close out the regular season with another high-profile game, playing city power Simeon on Feb. 18 at Proviso West.
"We demonstrated toughness and a will to win," Opoka said. "The venue and the experience will last forever but the fight we displayed will make these kids winners in life. Our mindset of grinding through possessions and staying disciplined throughout adversity were impressive. We competed on a high stage and will learn from this experience which will only make us better."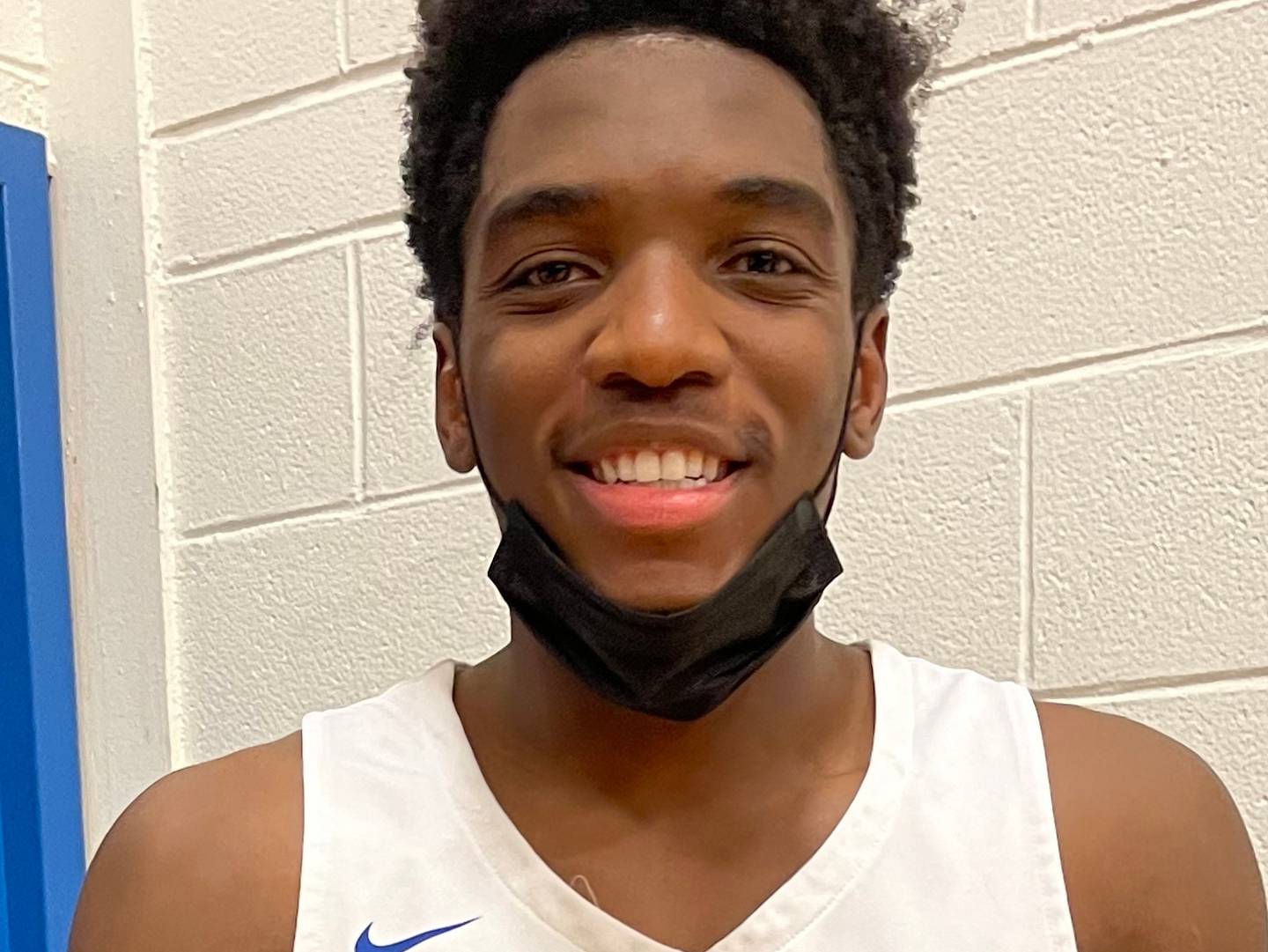 A player to watch
Glenbard South junior forward Jalen Brown is turning into a double-double machine. Brown, a standout football player who plays defensive end and running back, is an athletic marvel combined with a relentless motor. His ability to run the court combined with his physical skills has helped Glenbard South hover near the .500 mark despite heavy graduation losses the last two years. The 6-foot-2 Brown tallied 15 points and 20 rebounds in a win over Glenbard East on Feb. 3. Brown made an unofficial visit to Northern Illinois for football on Jan. 30.
The Raiders (11-14) have won three of their last four games.
"He's a high energy guy and got that motor," Glenbard South coach Wade Hardtke said. "He's been a double-double machine. He's been a beast on the boards. He can got get it. It's been fun to watch."
Conference races
Heading into the final week of the regular season, Montini is squarely in second place in the Catholic White. Wheaton Warrenville South (26-2, 12-0) is two games up over Lake Park (20-5, 10-2) in the DuKane Conference. Benet (22-5, 9-0) tops the East Suburban Catholic over second-place Marian Catholic (16-9, 8-1). Riverside-Brookfield (19-4, 9-1) and St. Francis (22-7, 9-2) are in first and second place in the Metro Suburban Blue, respectively.