To say Kyle Thomas' career has been a roller-coaster ride would be an understatement.
The Benet senior center added a bit of stability by committing to Eastern Illinois on Jan. 14. The 6-foot-9 Thomas is a major coup for the Panthers, with former Indiana and Evansville standout Marty Simmons, the 1983 Illinois Mr. Basketball award winner, gaining a marquee recruit with a tremendous upside.
"My recruiting experience really showed me a different perspective on basketball that's not forgiving," Thomas said. "It taught me a lot and I learned a lot of lessons on the way. There's no real way to put into words, just outside the fact it was an experience."
Indeed, Thomas' recruitment was different than most recruits, both basketball and personally. As the son of former Indiana standout Daryl Thomas, a former McDonald's All-American who helped lead a Bobby Knight-coached team to the 1987 national championship, the younger Thomas was blessed with height and next-level skills — and high expectations to follow in his father's name.
Kyle Thomas showcased his vast potential early in his career, earning a scholarship from Illinois on June, 15, 2020 to go with many others from Power Five Conference schools. His father passed away on March 28, 2018, then long-time St. Joseph coach Gene Pingatore died on June 26, 2019. Thomas played his first three seasons at St. Joseph, including his freshman season for Pingatore.
Thomas admitted EIU represents a fresh start when they offered him a scholarship.
"EIU came around when I was a low (point), and I honestly didn't know what I was going to do with college," Thomas said. "I ended up taking a visit and talking with the coaches. They believed in me regardless of any outside factors and want to develop me and push me to make longer strides in my career.
"It was a relief to say the least to commit. It was something that was really weighing me down mentally, then that weight was suddenly lifted like it was never there. It was a good feeling to keep it simple."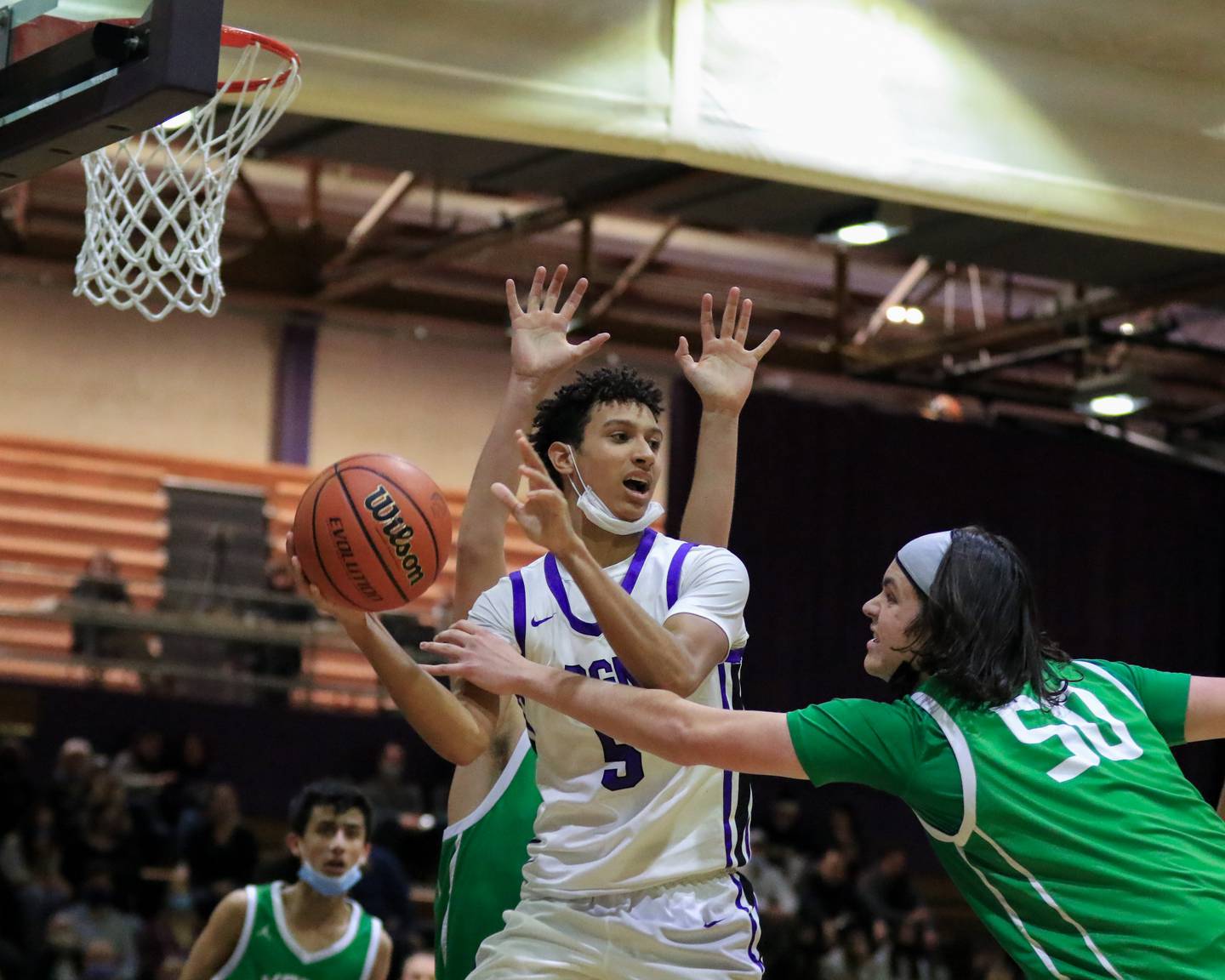 Trojans on a roll?
Downers Grove North's season hit a low point at the end of the first week in January. The Trojans suffered back-to-back losses on consecutive days to highly ranked Glenbard West (53-20) and Oswego East (50-33). But the Trojans rebounded with quality wins over York and Crystal Lake South the following weekend.
"In our eyes, we thought we played well at Glenbard West," Downers Grove North coach James Thomas said. "For two quarters, we implemented our game plan. We came out at half, had two uncontested threes we took a shot at, then it was over because they scored in transition.
"We could've settled in and stuck to the same game plan, but whether you lose by 40, 20 or 10, it's still a loss. We were physical and rebounded with them. We were not displeased with our kids. We were playing six kids at that point. I thought we did fine, and managed to come back strong after that."
The Trojans (10-5) are one of the few teams that can come close to matching Glenbard West's height and strength, with sophomores George Wolkow and Jake Riemer forming a promising duo.
"We love both of our sophomore big guys," Thomas said.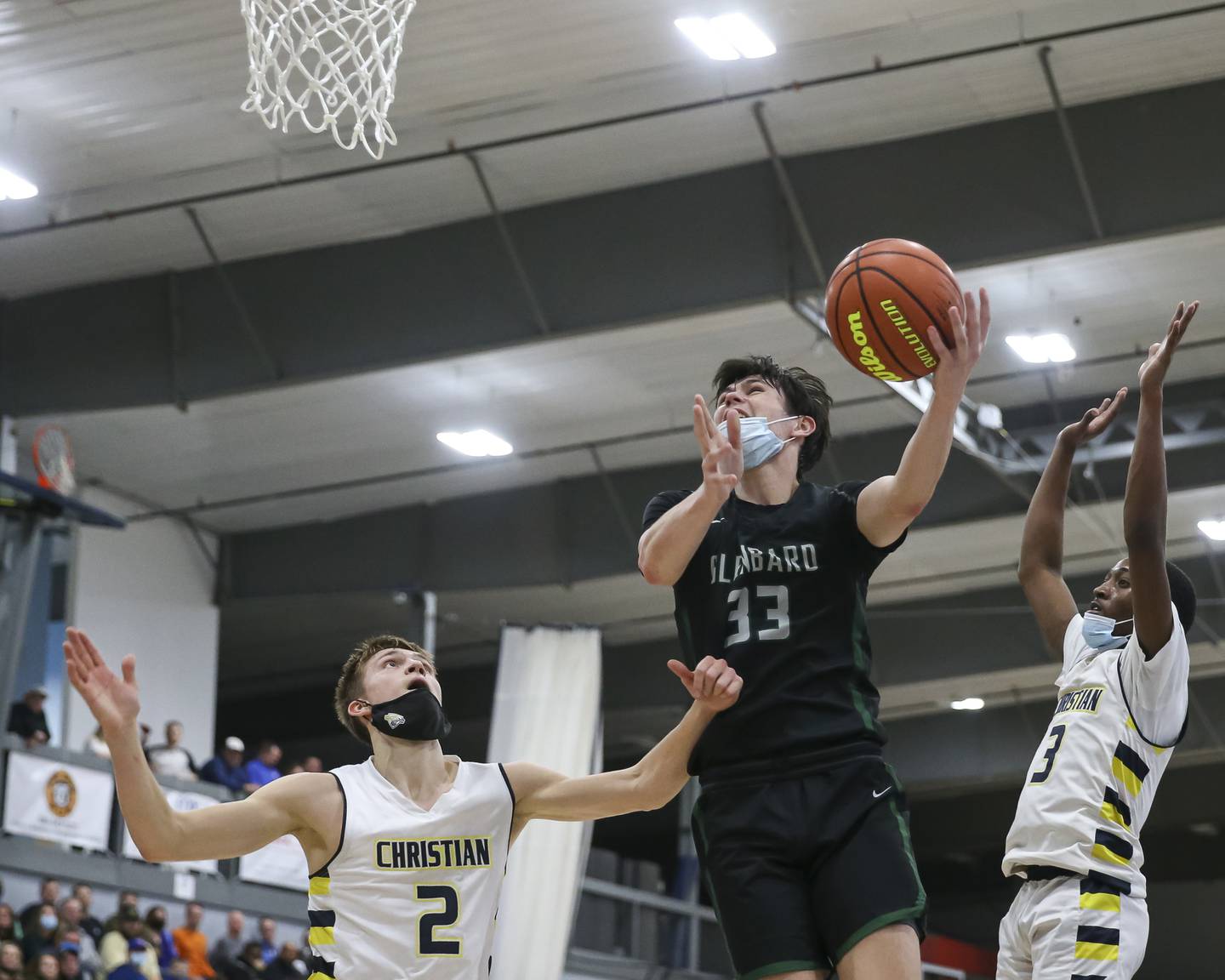 Glenbard West's Durkin reopens recruitment
Glenbard West senior forward Bobby Durkin decommitted from Army, opening up his recruiting. The 6-7 Durkin, who transferred from Hinsdale South in the summer, has been one of the breakout players in Chicagoland this season. His combination of size, shooting and passing ability should attract a wide array of schools. The Hilltoppers, the top-ranked team in Class 4A, crushed Oak Park-River Forest 68-36, Fenwick 66-36 and Proviso West 87-41 in their last three games to head into back-to-back games against conference rival Hinsdale Central on Friday and highly ranked Young in Saturday's When Sides Collides shootout at Benet.
The Hilltoppers (20-0) have won 18 of their games by double digits this season, including their last 11 games.