PALATINE – York used its trapping defense and its depth to pull away from Elk Grove 70-41 on Wednesday in the second round of the Ed Molitor Thanksgiving Classic at Palatine.
York (2-0) forced 26 turnovers thanks to its trapping defense, while 11 different players hit the score book.
"That's what our defense does," York coach Mike Dunn said. "We are looking to force turnovers. We try to pick up a little more pressure. We are just trying to find our way a little bit. It is early, it is just a whole different feel."
[ Photos: York vs. Elk Grove boys basketball ]
It could be a costly win for the Dukes. Nick Hesch, York's 6-foot-6 post player, injured his knee in the fourth quarter and had to be helped from the court. His status wasn't immediately known.
"We are going to let the process take its course," Dunn said. "He is a fantastic kid. We hope for the best and pray for the best."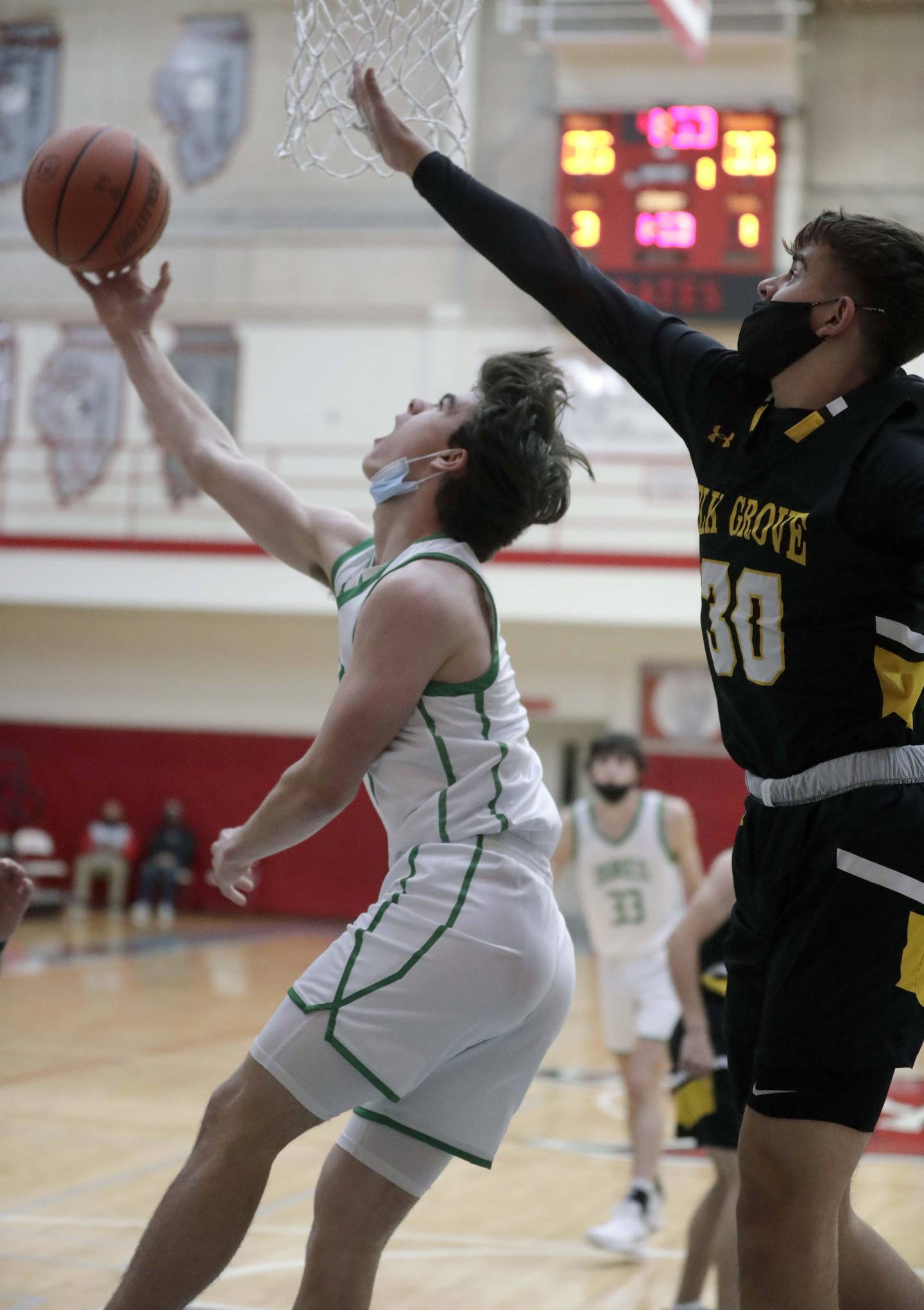 Before the injury, Hesch was a key ingredient for the Dukes' offense. The senior scored 17 points to pace York through the first three quarters.
Elk Grove (0-2) gave York all it could handle through the first three quarters. With Josh Motley knocking down his first five shots, including four from outside the 3-point arc, the Grenadiers led 16-15 late in the first quarter.
The Grenadiers were able to stay close thanks to Bronson Bartuch.
The junior, who transferred from Conant, was coming off a 36-point performance on Monday against Glenbrook South. Bartuch drilled a 3-pointer with 3:09 left in the first half to make it 24-23.
York closed out the half, scoring the final eight points. The Dukes then added to their lead to begin the second half with a 12-3 run and a 44-26 lead on a 3-pointer by Drew Kircher with 3:34 left in the third quarter.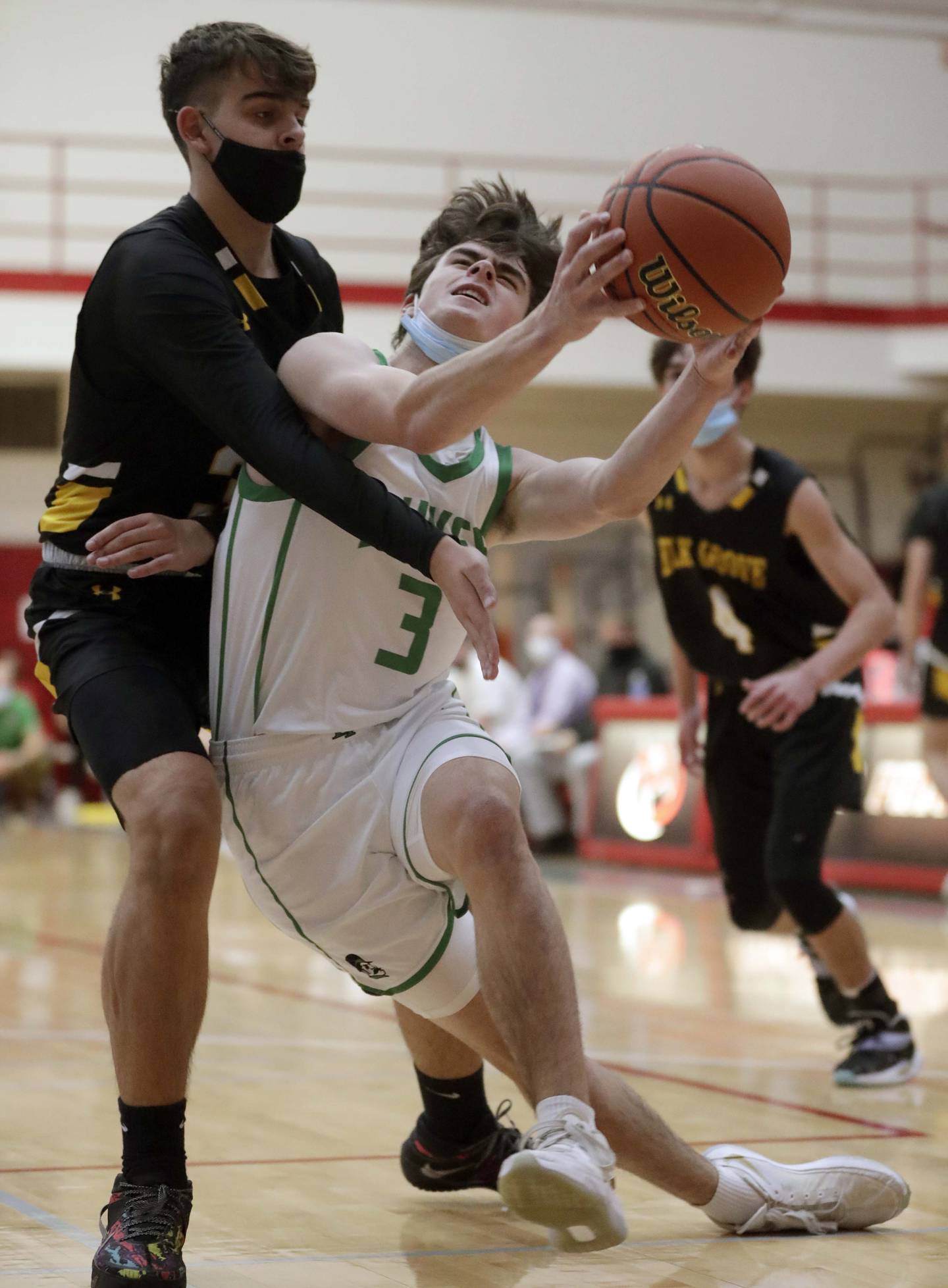 Elk Grove refused to give in. Three-pointers by Jaden Alberson and Motley and two free throws by Bartuch got the lead to 44-34 after three quarters.
York then exploded to put the game away. Despite the injury to Hesch, the Dukes scored eight straight points on their way to a 20-3 run.
"It is part of our game plan is to get up and play defense hard on those guys," said Kircher, who finished with 14 points. "I thought we did that well today. We had them turn the ball over and that is part of the game plan."
York got seven points off the bench from A.J. Levine and six points each from Tieran Casey, Alex Sherman and Braden Richardson, who also came off the bench.
"Coming off the bench, we like to make the biggest impact we can," said Levine, who is a sophomore. "Making some shots and getting the energy up, that's what I am looking to do."
Motley led Elk Grove with 20 points and Bartuch had 11 points.
"They played us into a faster pace than we wanted," Elk Grove coach Nick Oraham said. "But guys stepped up and we made some nice passes. I don't know if we were running out of legs and we had sloppy turnovers."