BENSENVILLE– Timothy Christian star Ben VanderWal was the big name.
Wheaton Warrenville South's Tyler Fawcett brought the big game.
Fawcett scored 14 of his game-high 17 points in the first half as he and the Tigers got the better of VanderWal in a 54-35 victory Wednesday at Fenton's Chuck Mitchell Tournament.
"I'd say it was a good one," Fawcett said of his effort. "I got going early.
"I didn't get as many shots in the later minutes, but when I needed to get going, I did. So I was happy about that."
So was WW South coach Mike Healy, who watched his three-year starting forward sink 5 of his first 7 shots, including a pair of 3-pointers. The 6-foot-5 Fawcett tallied 11 points in the first quarter as the Tigers (2-0) opened with a 13-3run.
"He played well tonight," Healy said. "He's got to play with a ton of confidence.
"He should, and today he did. He finished around the basket, made some shots and played really well."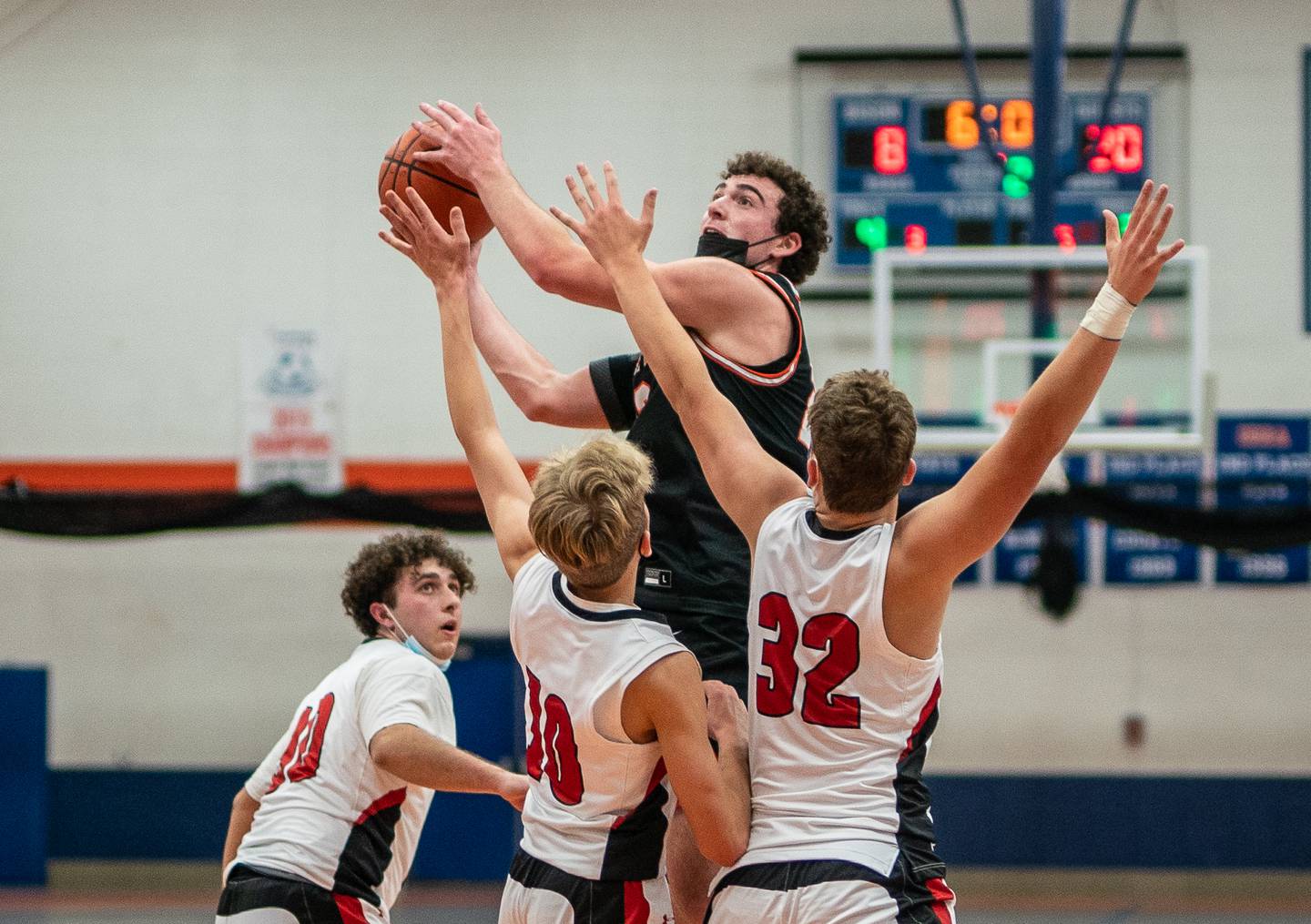 Fawcett is happy to be active after missing the football season following surgery for a broken clavicle. A 210-pound tight end, he's being recruited for both football and basketball.
"I'm more highly recruited for football because I have better size for football," Fawcett said. "I love both of them, but I'd say I'm probably better at football."
He's not shabby at basketball, either. Just ask Tigers point guard Danny Healy, who scored 11 of his 14 points in the second quarter as the Tigers extended their lead to 38-15 at halftime.
"You can always count on him to make shots when he needs to, get boards when he needs to," Danny Healy said. "I always trust I can throw the ball to him and when you need a bucket, he's there."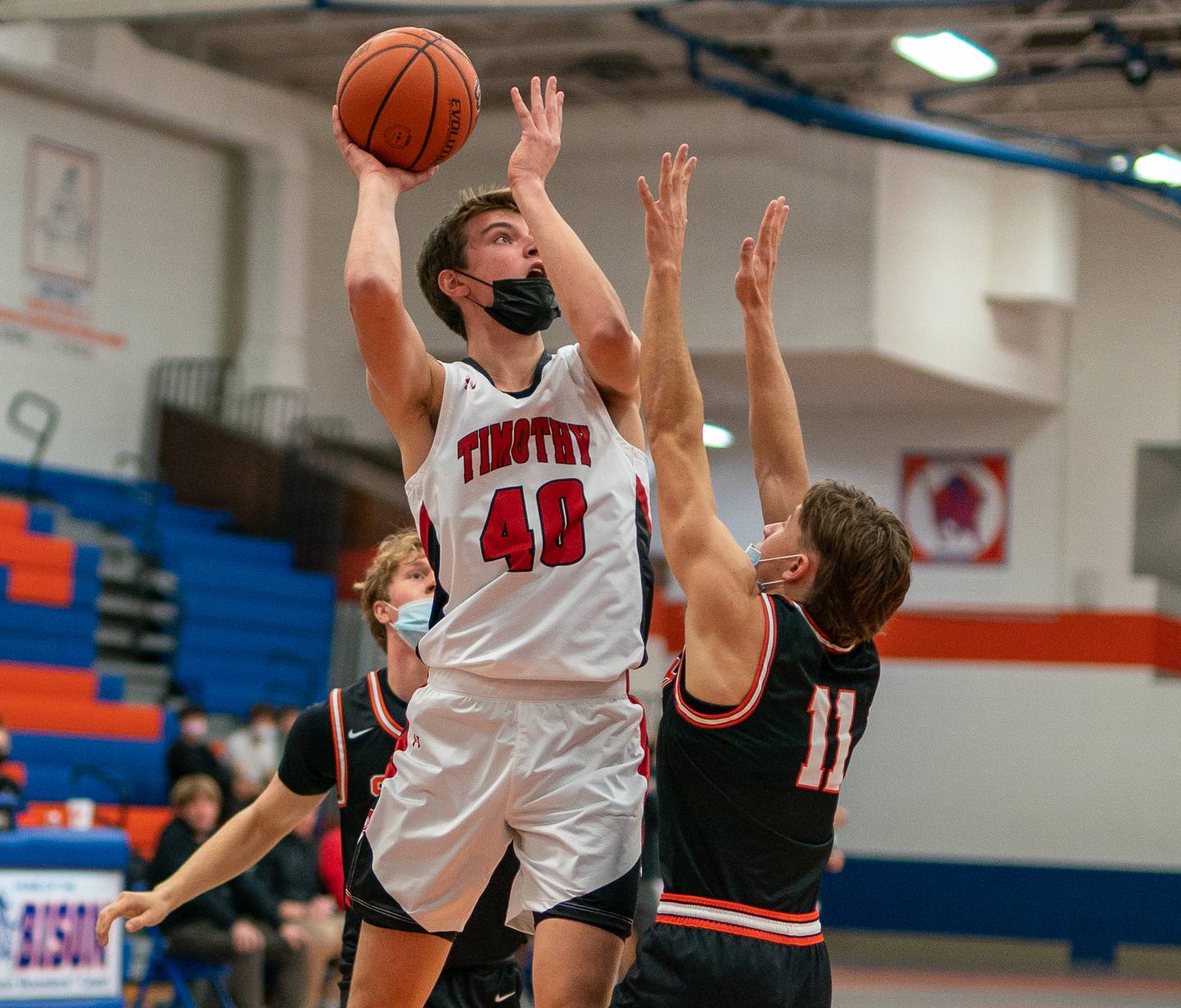 The same can usually be said of VanderWal, a 6-7 senior wing who has committed to Furman. VanderWal led Timothy Christian (0-2) with 16 points, but 13 of those came in the final 12 minutes after his team was in a 28-point hole.
VanderWal, who also had a team-high five rebounds and four blocks, missed 9 of his first 10 shots.
"Our game plan was to soft trap him," Fawcett said. "It was not like a hard trap where we go all-out, but get two guys on him and get the ball out of his hands, basically."
Stop VanderWal, and you basically stop the Trojans. At least that was the case in this game. Guard Trey Keizer had eight points but no other Timothy player had more than one basket.
Meanwhile, Matt Sommerdyke amassed nine points, 10 rebounds and four assists for the Tigers, while Braylen Meredith added eight points. Meredith and Colin Mooreboth had four steals.
"The kids played extremely hard and smart," Mike Healy said. "We were pretty good defensively in the first half, very aggressive looking to make plays and getting to shooters and knowing where VanderWal was."