By this point of the summer, Ben VanderWal has become adjusted to his new routine to start every week.
Most weekends, the Timothy Christian senior forward showcases his rapidly expanding multi-skilled inside and outside game — for the Trojans in June; AAU Breakaway Basketball in July.
Then, after a long weekend of basketball, VanderWal spends most of weekdays on the phone with college assistants and head coaches. In early June, VanderWal had yet to receive an offer, but after a strong showing in June and the first three weeks of the July live period, he's up to 13 offers. UIC offered the 6-foot-6 VanderWal on Monday.
He's among the fastest rising players in the state.
"It's been a crazy last few weeks, but I'm enjoying it," VanderWal said. "I'm upwards of 10 phone calls a day after tournaments. I'm talking to assistants, head coaches and just working through stuff.
"I was hopeful this would happen. This is what I was working for: the spring and summer of my junior season. I'm excited for all these opportunities. I'm really happy with the way my game is progressing, and getting to see the fruits of my labor."
In 16 games his junior season, VanderWal displayed an all-around game that was on track to bloom to summer. He averaged 17.8 points, 9.8 rebounds, 1.5 assists, 2.1 steals and 1.2 blocks per game to go with 28 3-pointers and 72 free throws made in 90 attempts. Many games, VanderWal handled the go-to scoring role instead of deferring to senior Josh Harris.
"We had a really good short season, winning 14 games and beating 3A and 4A schools," VanderWal said. "The biggest thing (coaches) tell me is they like my versatility at 6-6, where I can play like a guard and also able to do a lot off the dribble and make plays for others or myself. Coaches tell me I can play guard, wing or a stretch-four in some situations. The way the game of basketball is changing is that it's becoming a position-less game, so you have to be able to dribble, pass and shoot."
VanderWal's offer list also includes Bucknell, Milwaukee, Furman, Kent State, UC Davis, Wright State, Lipscomb, Radford, Eastern Illinois, Dartmouth, IUPUI and William & Mary.
VanderWal credited his teammates, Timothy Christian coach Scott Plaisier, Breakaway Basketball coach Greg Ktistou and his family for supporting him through his recruiting process.
"I've been reminded by so many great people that everything happens for a reason and will work out if you keep working hard and doing things the right way," he said. "It's been an unbelievable experience. I'm accomplishing what I what I wanted to do, and reached a goal I set for myself."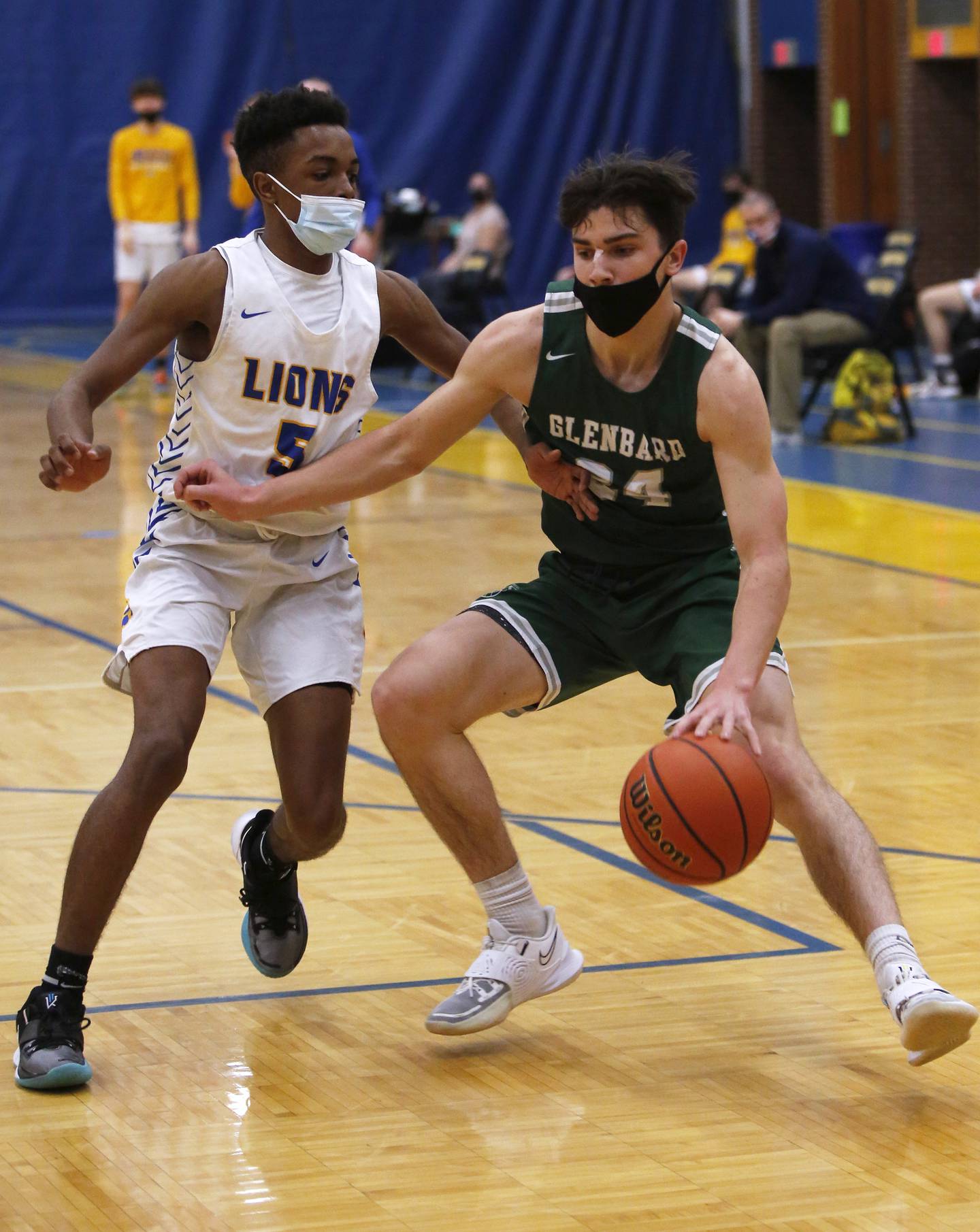 Glenbard West also on the rise
Technically, Glenbard West lost just one game between the abridged winter season and the June team session. The Hilltoppers return nearly every player from their rotation from their one-loss season, and added to their momentum by defeating Simeon (twice), Kenwood, St. Rita, Glenbrook South and Fenwick, among others, in June.
"As a team, we wanted to pick up where we left off in April," Glenbard West coach Jason Opoka said. "Our leaders built a culture of unselfish play. They prioritize making winning plays and sacrificing for each other, and we left off that position. We beat some really good teams. The kids really bought in, and paid attention to detail which takes care of things.
Hinsdale South transfer Bobby Durkin had a smooth adjustment to his new school, with an effortless transition to playing with 6-11 Braden Huff, 6-5 Cade Pierce, 6-7 Ryan Renfro and 6-3 Paxton Warden. The 6-5 Durkin, who picked up an offer from Army on Monday, is another player capable of stretching the floor with his outside shooting and attacking the basket off the dribble.
"Bobby came in fit like a glove," Opoka said. "He' a skilled ballplayer, tremendous team player who has played in big games, understands his roles and rebounding. It's a blessing him coming into Glenbard West. He already made us better as a unit, and a deeper team.
We're looking forward to having a really successful season."
Warden said the Hilltoppers gained confidence by beating so many diverse schools, especially since the West Suburban Conference limited their play to only in-league schools this season. Warden said the Hilltoppers' chemistry was evident in June.
"Simeon has always been a great basketball program, so it was awesome to be able to beat them twice because it really showed us how good we are and how high our ceiling really is," Warden said. "Both Simeon and Kenwood games gave up plenty of confidence heading into the upcoming season just knowing how much of a powerhouse those programs are. Those wins prove to me how much talent we have on this squad."
Lyons' Tavari Johnson on the rise:
Lyons senior point guard Tavari Johnson is another fast-rising prospect. With long arms and next-level speed and athleticism, Johnson added Akron to his offer list on Monday. He also has offers from Northern Illinois, Southeast Missouri State, Wisconsin, UIC, Valparaiso, Toledo, Bowling Green and Cleveland State.