SCHAUMBURG – Glenbard West and Barrington entered Tuesday's Schaumburg Sectional final with a combined record of 71-5.
Second-seeded Barrington was the Mid-Suburban League champion and winner of 36 of its previous 38 matches. Top-seeded Glenbard West had won 35 of its previous 38 as well as the West Suburban Silver crown.
After ceding the first set 25-22, the Hilltoppers fused a mixture of energy and strong defense to capture the last two sets 25-13 and 25-18 to take their eighth straight sectional title and ninth in the program's 17-year history.
The Hilltoppers advanced to a Friday morning state quarterfinal against St. Ignatius (28-8). The Wolfpack bested Whitney Young (24-8) in two games to win the De La Salle Sectional crown.
"It was great pushing (the Broncos) to a third set. They were kind of getting tired," Glenbard West senior outside hitter Gavin Swartz said. "So it was really nice to keep the energy and push it all the way through. All we had to really do was go faster than game speed and finish it out and we got it (done)."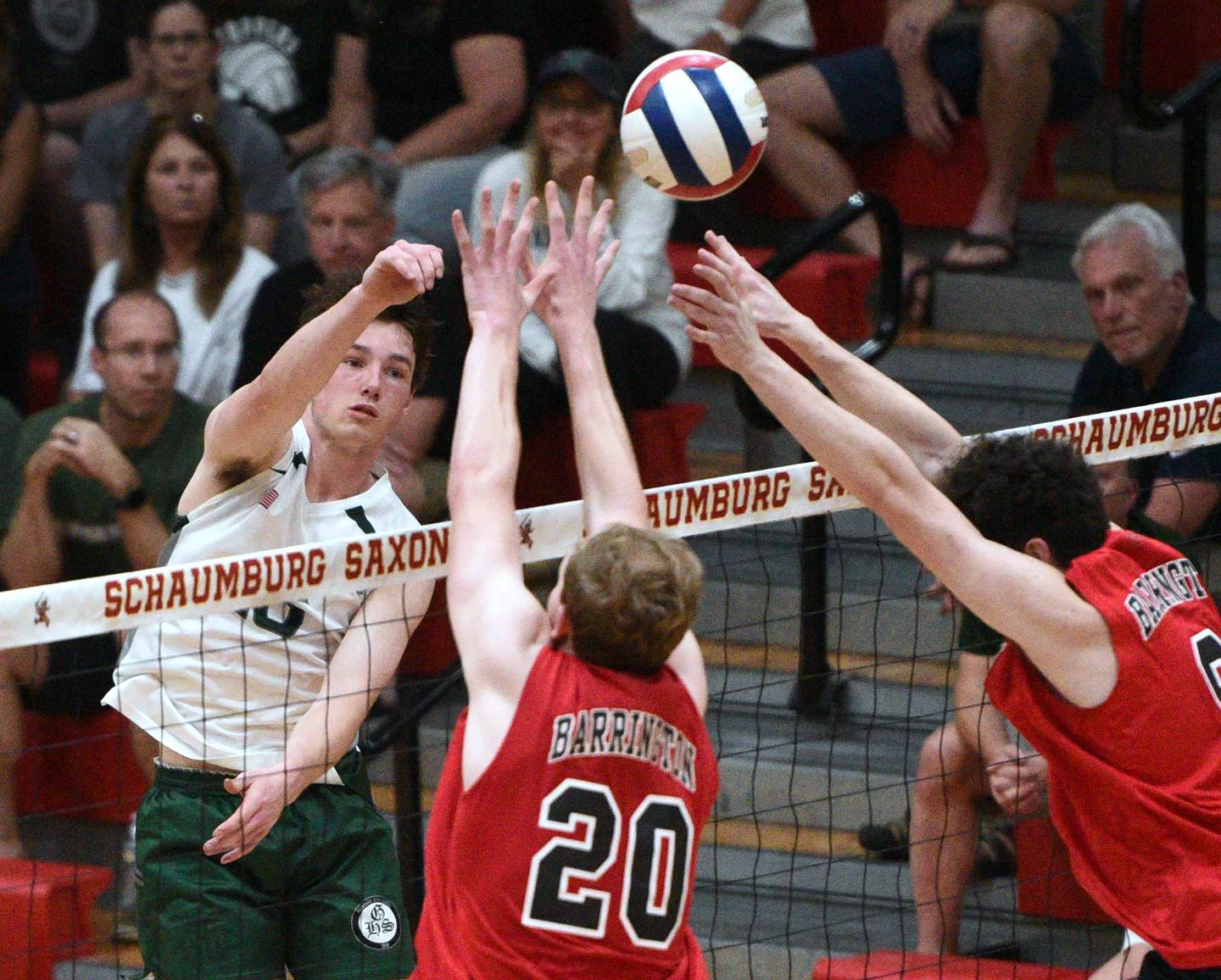 Leading 12-8 in the second set, kills by Swartz and fellow senior teammate Danny Dorsey fueled a 12-3 surge that gave the Hilltoppers enough of a cushion to separate them from the Broncos.
Glenbard West (36-3) slowly pulled away from Barrington in the deciding set, using kills by Dorsey, Parker Moorhead and Trevor Powell that moved the tight contest from a 14-11 advantage to a 22-15 edge. After a final comeback attempt from the Broncos (36-3) pulled them to within 22-18, Glenbard West rolled off the final three points for the win.
Hilltoppers coach Christine Guinta-Mayer talked about successfully meeting Barrington's challenge.
"They're a high-risk, high-reward team," she said. "They go up and they pound (the volleyball) and they're way up there and we're trying to find our finesse. We had a lot of tips, a lot of pushes off-speed. Our defense in (Games) 2 and 3 just picked up incredibly. (It) was awesome, but our serving was outstanding."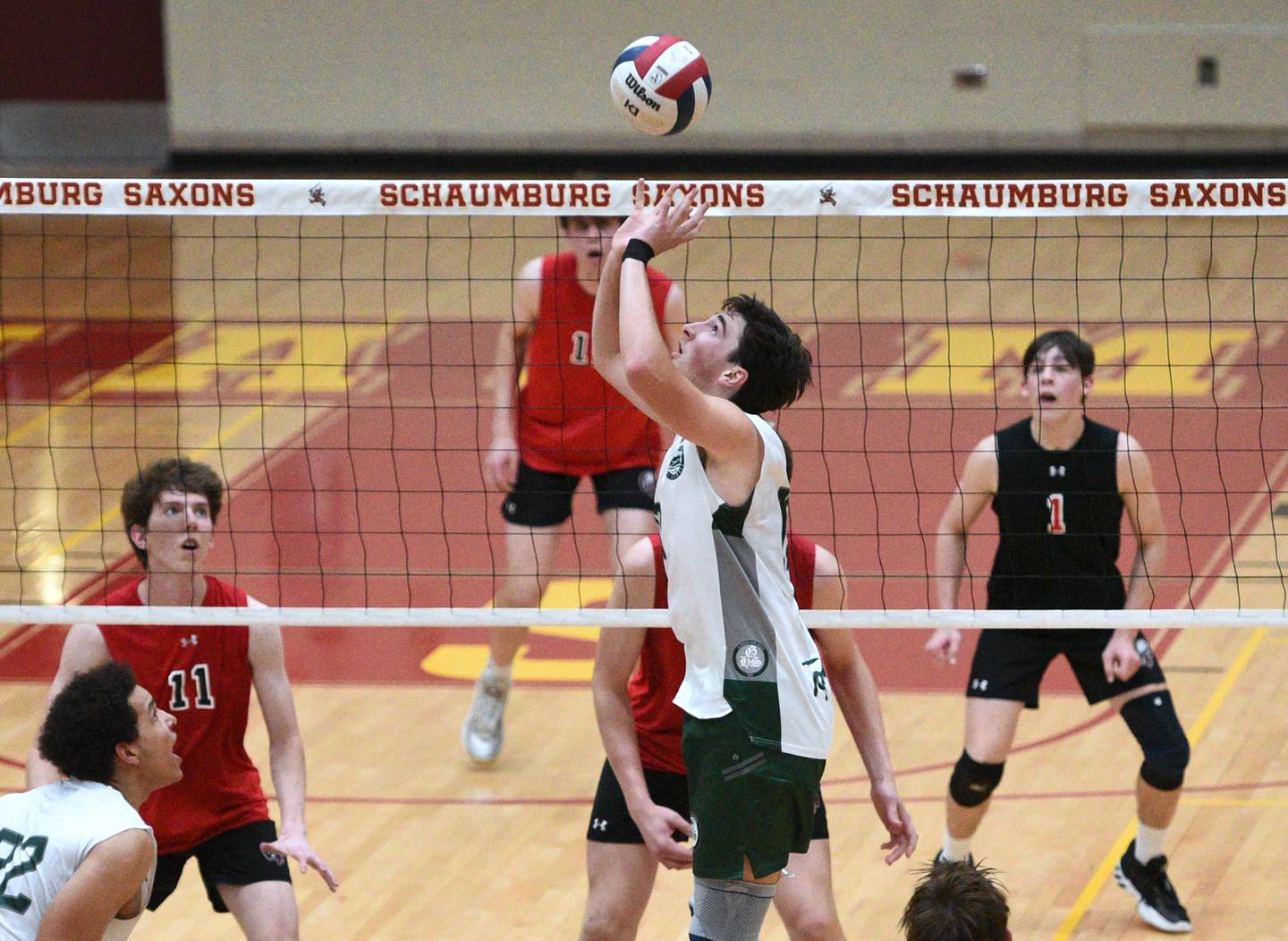 Guinta-Mayer also credited her team's ability to trust one another.
"(It's) the No. 1 reason we did this. They trust the coaches. We trust them, and without trust, you can't do anything," she said.
Sophomore Cole Hardtke, junior Carsten Wegh and senior Jack O'Riordan led Barrington, which set a single-season record for wins for first-year coach Charlie Spry.