On a team loaded with potential and elite guards last season, Benet's Parker Sulaver was the tallest player on the roster.
At 6-foot-6, Sulaver was a solid contributor, averaging just over five points and five rebounds per game for the Redwings, who placed second in Class 4A last season.
The Redwings (35-2) had a banner season partly due to the senior guard group of Brayden Fagbemi, Niko Abusara and Andy Nash and do-it-all senior forward Brady Kunka.
But the Redwings had to retool their roster following heavy graduation losses in June.
Part of the roster overhaul was the infusion of height.
Benet coach Gene Heidkamp, who has 385 career victories in his illustrious coaching career along with a pair of state runner-up finishes, said the Redwings will have a vastly different look next season.
"We got a lot of depth, obviously some size and good guard play," Heidkamp said. "We have kind of a mix of every position with a lot of balance. We have a blend of guard play and size. We weren't very big last year. Our biggest player was 6-foot-6 Parker Sulaver who returns this year, but now we have a 6-10 player, 6-8 and 6-6 to go along with him. We have a little different look. Our guards are strong, but we lost some great guards last year."
Sulaver said he's ready for the challenge of the role of a senior leader on the Redwings after watching so many talented players develop over the years.
"I've learned that I have to help the younger guys buy into the team and our principles," Sulaver said. "With all their talent, they could completely overpower most teams they saw in the lower levels but now they have to play the right way to win, which they are learning very quickly.
"We have to make sure we are oriented toward winning and put our own personal agendas aside because it takes a lot of sacrifice to make a great team."
Sulaver said he hopes to get more looks due to the influx of size and talent in the frontcourt and surplus of guards, including elite 6-6 sophomore guard/forward Gabe Sularski.
"I've worked on my shot in hopes to make my three-pointer very consistent and post moves because we have a lot of guard play and shooters that I can dish out to," Sulaver said.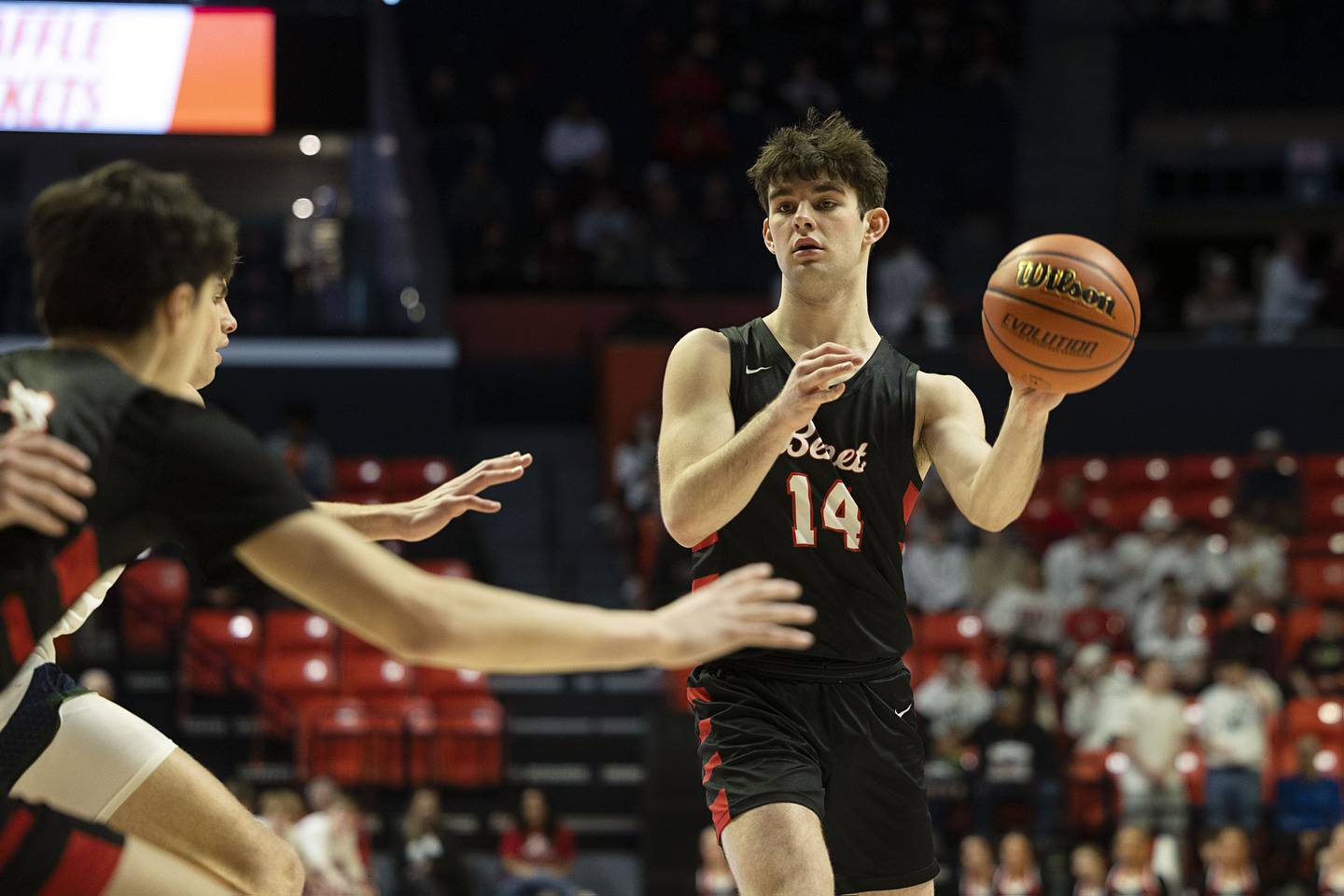 Senior guard Patrick Walsh is slated to pick up more minutes next season. Walsh averaged just over three points per game and proved to be a quality perimeter threat last season.
"Being a senior leader means a lot," Walsh said. "It's a big role to be one of the leaders on the team. I'm really trying to improve my strength and speed because hopefully it will improve my on and off the ball defense."
Overall, Heidkamp said he was pleased with how his team responded playing several tough games so early in the summer with a revamped roster.
"The guys adjusted well, considering they hadn't played much together," he said. "We have a good mix guys returning to the varsity and kids coming from sophomore team. There's always a transition but the beauty of this team is they are just scratching the surface of where they can go. We had a feeling out process and transition, but the guys did very well in June. We still have a long ways to go."