MORRIS – Through three games of the 2021 football season, Morris has produced a 3-0 record and has outscored its opponents 100-36.
Morris' opponent this Friday night, which also is homecoming, will be Kishwaukee River/Interstate 8 White rival Woodstock. The Blue Streaks enter having gone 2-1 in the opening three weeks. They lost 60-22 to Rochelle in the season opener and have put up wins of 43-20 over Bartonville Limestone and 28-21 over Harvard.
"Woodstock has a good offense," Morris coach Alan Thorson said. "Their quarterback throws the ball well. The last two weeks, we saw the triple option from Antioch and Woodstock North, but this week, their offense will be more similar to our own.
"It will be a completely different challenge than the last two weeks. They don't have just one or two guys that they throw to. They have a lot of good receivers. They will run quick routes and get rid of the ball quick, so it will be more difficult to get pressure on their quarterback. They will nickel-and-dime you with short passes for a while. Then, when you are creeping up, they will try to hit you deep."
When Morris has the ball, Thorson hopes it can keep up the performance from last week, when the players scored 56 points on only 32 offensive plays, including three touchdown runs from quarterback Zach Romak.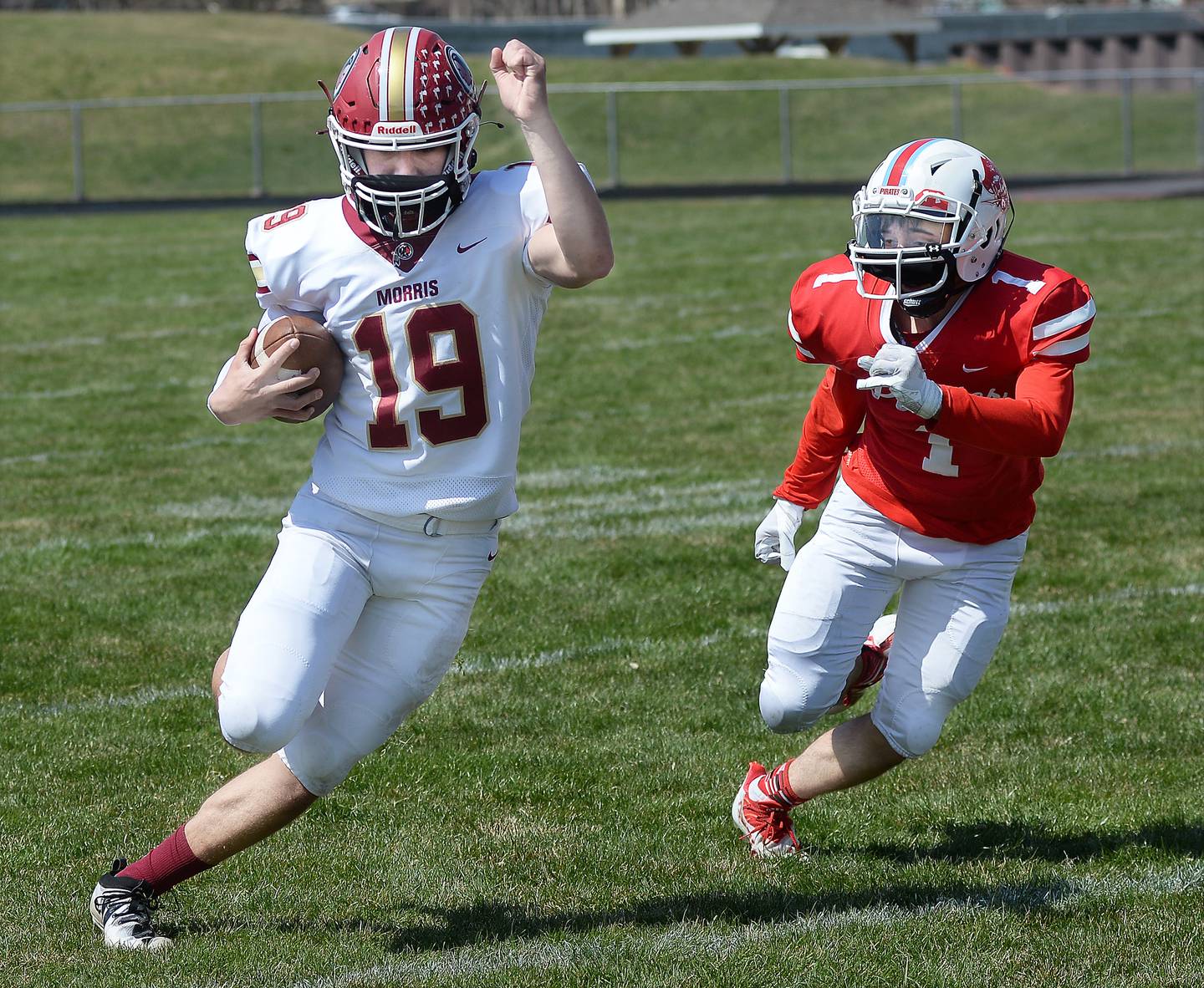 "We were very efficient on offense last week," he said. "We would like to keep that up again this week. We know their offense can score, so we are going to have to be able to score as well."
Thorson also is hopeful that the distractions that can come during homecoming week won't be a deterrent for his team.
"Homecoming week always comes with a few distractions," he said. "But our guys do a good job of focusing on the job at hand, and this week, it's Woodstock. We have played better each week, and we want to keep getting better.
"The competition might not have been what it was in Weeks 1 and 2 last week, but I was still very happy with how we executed. We were efficient on offense, we shut them down on defense and our special teams got a touchdown.
"We just want to take another step and get better. This is a game where neither school knows very much about each other, so we will just line up and see who is better."