The Coal City community gathered at Coal City Intermediate School last Monday to commemorate Memorial Day with the St. Juvin Post 1336 VFW in observance of veteran's sacrifices.
The program featured Life Member Jack Micetich reading the names of those who, as Abraham Lincoln noted, "gave the last full measure of devotion."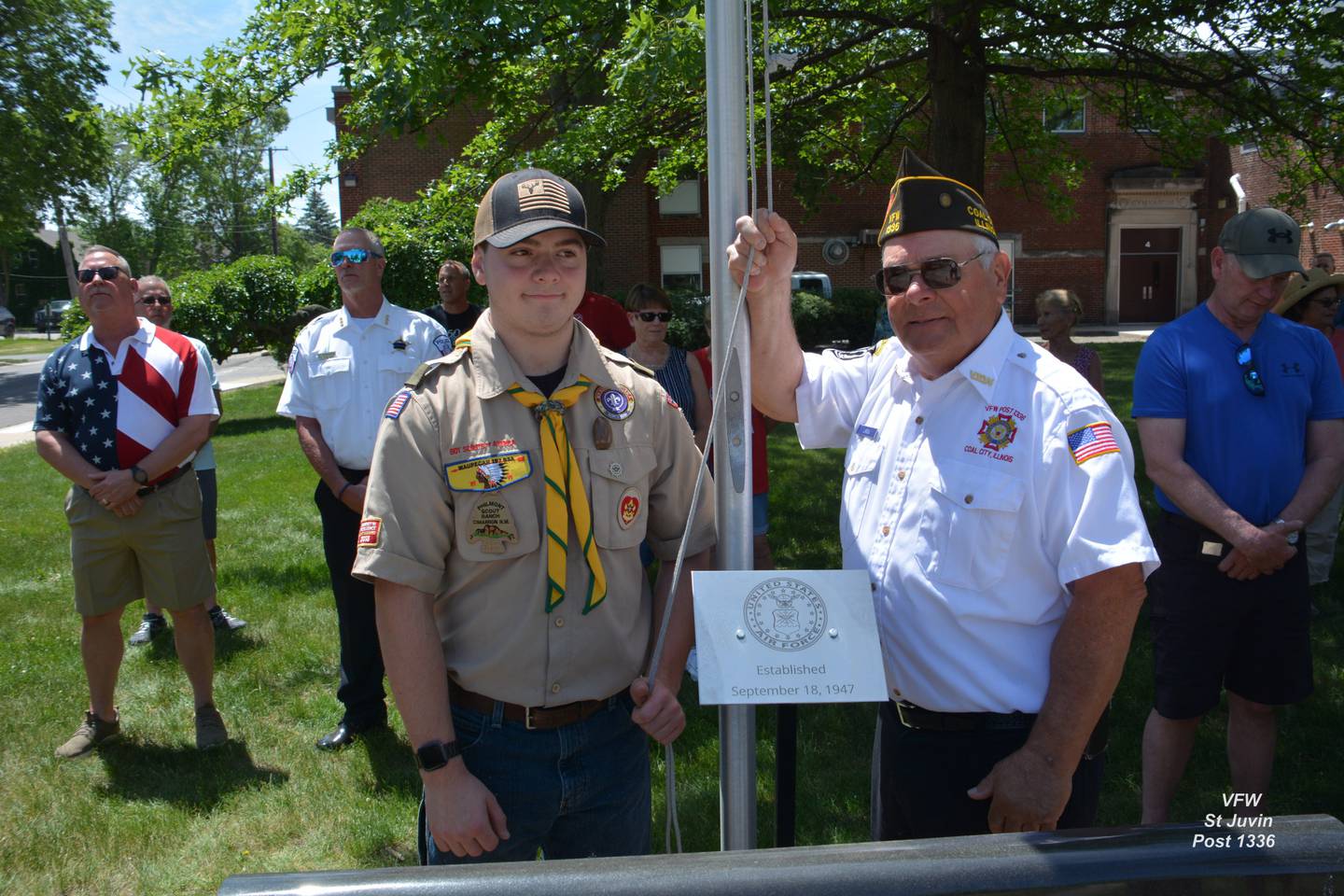 Post Commander James "Hoppy" Phillips, posted the memorial wreath and the Post Honor Guard fired a volley. Pete Bianchetta played Taps.
Mathew Davis and Colin Schwier were added to the Wall of Honor.
Post members' were assisted by Scouts from Troop 444 and 466 in raising the national colors and service branch flags to full staff afterward.