MORRIS – The cast of Morris Theatre Guild's upcoming show is busy rehearsing for "Mama Won't Fly," directed by Judy Miller.
Cast members include Morris MTG veterans Jim Welch, William Gillespie, and Paula Michelle Schramm. They are joined by returning actors Sharon Pagoria, of Sandwich, who also is assistant director; Tamara Malebranche, of Joliet; and Holly Kilgore-Hogg, of Wilmington. Making their debut on the MTG stage is Resa Mai, of Ottawa, and Kate Cole, of Seneca.
This comedy provides a hilarious race against the clock when Savannah Sprunt Fairchild Honeycutt agrees to get her feisty mother all the way from Alabama to California in time for her brother's wedding. Savannah's problem: Mama won't fly. With only four days to make it to the ceremony, this determined daughter has no choice but to drive cross-country with her equally willful mother, Norleen Sprunt, in Mama's vintage Buick. As Savannah steels herself for this hastily conceived road trip, another complication arises: the bubbly, over-eager bride-to-be arrives unannounced. Hayley Quinn, delighted to finally meet her future in-laws, is convinced that traveling together to her wedding is the perfect way to bond.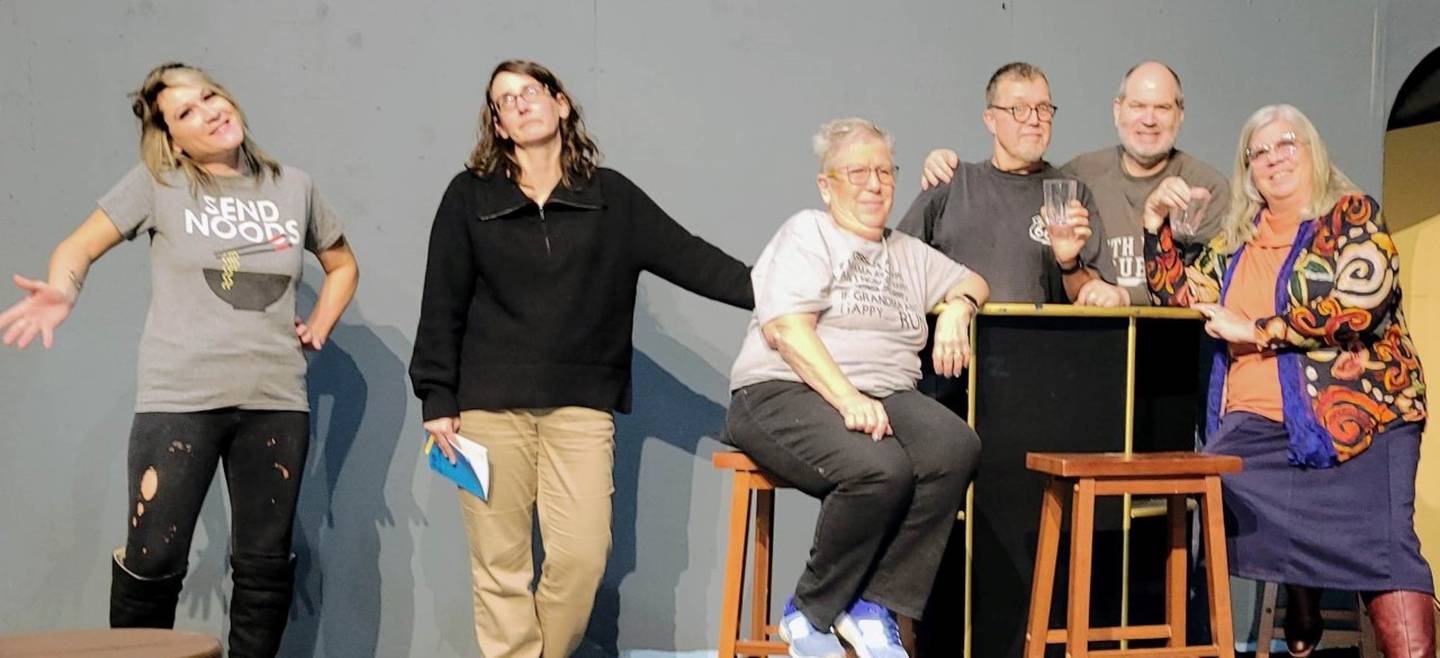 When the journey begins, comedic chaos ensues. Every conceivable – and inconceivable – mishap that can occur does, including the theft of their car and all their clothes, an unfortunate incident at an underwear museum, the accidental homicide of an ancient Texas relative, a mad dash across the desert in a hijacked eighteen-wheeler, and a riotous detour to Vegas that ends in a brawl with an ordained showgirl/minister. As the misadventures multiply, the race to get to the church on time takes its toll and the overwhelmed bride calls off the wedding.
Rising above their age-old mother-daughter issues, Norleen and Savannah work together to get the nuptials back on track. They welcome Hayley into their delightfully wacky family in a surprising and heartwarming resolution. This Jones-Hope-Wooten comedy will have audiences laughing their way across the country and all the way down the aisle.
Performances will be March 3 to 5 and 10 to 12, with Friday and Saturday shows at 7:30 p.m. and Sunday shows at 2:30 p.m. Tickets are available at morristheatreguild.org or by calling 815-942-1966.