1. Open Mic Night hosted by EXibit: 6:30 p.m. Friday, Aug. 5, at the EXibit, 315 Bedford Rd. in Morris.
The event is free. Bring your own snacks and drinks.
For more information, call 815-258-5191.
2. Sidewalk Sales hosted by Morris Retail Association: 10 a.m. to 5 p.m. Saturday, Aug. 6, downtown Morris.
Come enjoy the largest sale of the year. This annual town-wide sale is a favorite among locals. Last minute deals on clothes, home goods, cookware, accessories and more.
3. Morris Beer Festival: 3 to 7 p.m. Saturday, Aug. 6, in Goold Park , 308 Northern Ave., Morris.
Wristbands are $35 online and $40 at the gate non-alcoholic are $5. Must be 21 or older to attend.
Enjoy beer from more than 40 breweries, music and more.
To learn more, visit morrisbeerfest.com.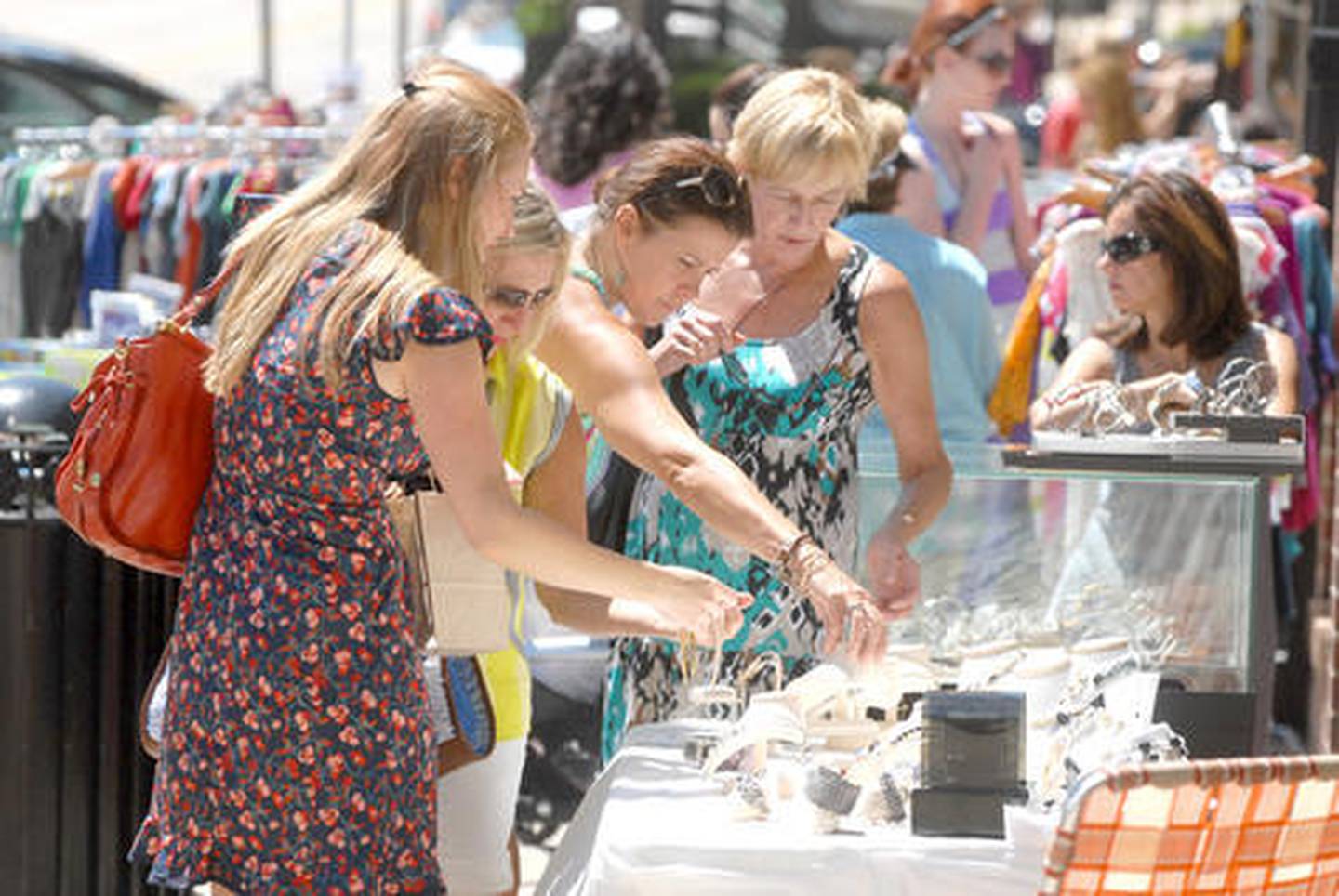 4. (Almost Famous) Cake Walk: 1 to 3 p.m. Sunday, Aug. 7, at True North, 539 Bedford Rd. in Morris.
The event is free.
Play while you shop. When you hear the emcee yell "cake walk", stand on a celebrity face. If your celebrity is announced, you win. Multiple prizes available for the winners.
5. S'mores in the Garden: 5 to 6 p.m. Thursday, Aug. 4, at the Morris Public Library, 604 Liberty St. in Morris.
Enjoy s'mores with friends. This event is free. Drop by the front desk to register or call 815-942-6880. To learn more, visit morrislibrary.com.
• Would you like your event featured in this weekly feature? The first step is submitting your events to the Morris Herald-News community calendar at shawlocal.com/morris-herald-news/local-events, where they are considered for inclusion in this feature.