MORRIS – The U.S. Environmental Protection Agency has taken over the cleanup at the Morris lithium battery fire site.
Previously, EPA had entered into a legal agreement that required the cleanup of hazardous and potentially hazardous substances from the burned materials at the building owned by Superior Battery Inc. The EPA has determined that Superior Battery was not performing several work requirements of the legal agreement in a timely or sufficient manner. So the EPA is taking over work according to the terms of that agreement.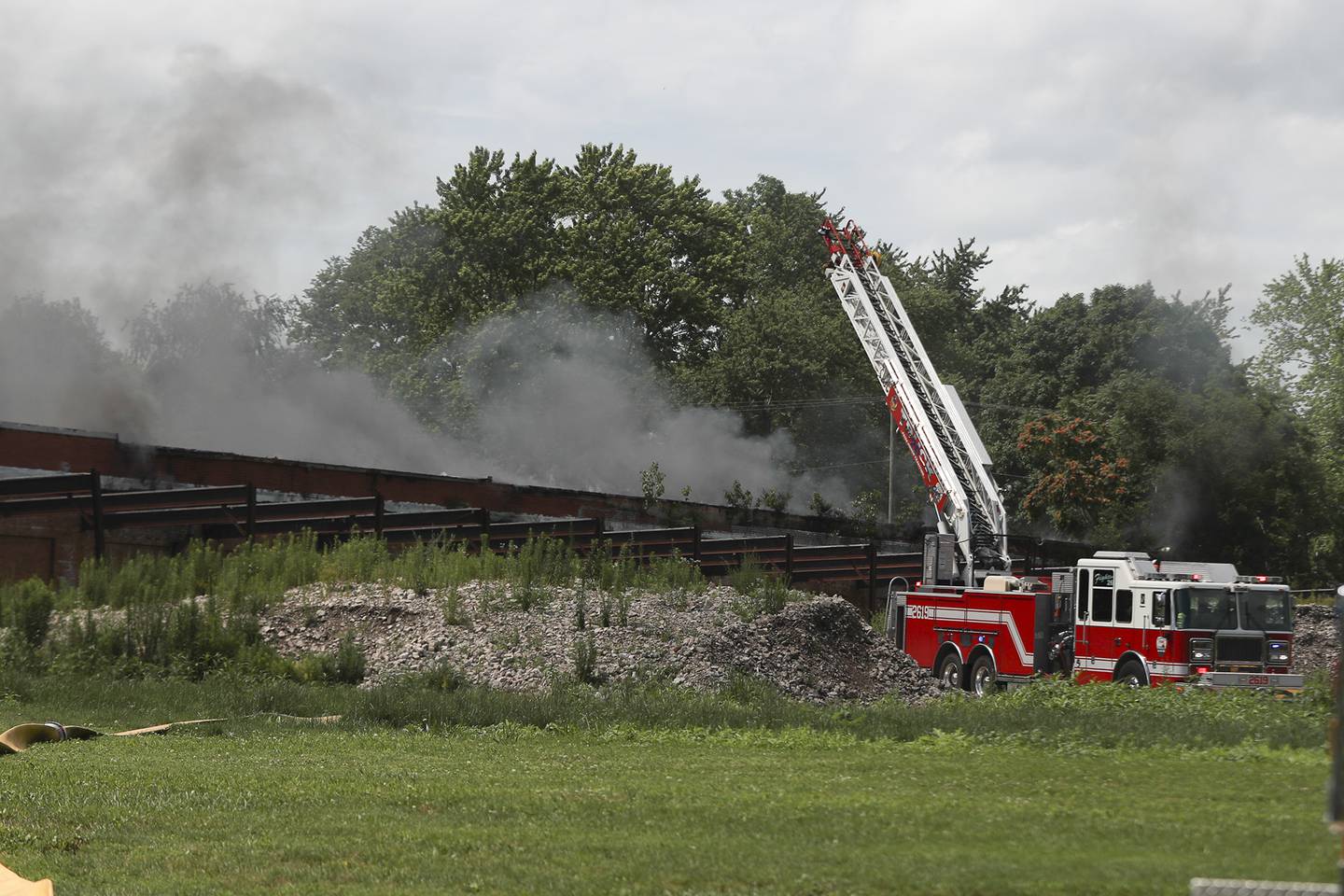 The EPA has been on-site to stabilize the building for the winter months. Workers are taking inventory of remaining waste materials, covering and securing materials to keep them dry and securing the building with fencing and locks. The EPA and its contractors will return to the site in the spring to resume cleanup. The crew will consolidate hazardous substances and contaminants, package and ship all batteries in accordance with EPA and Department of Transportation regulations and perform sampling and analysis of waste, soil, burned material, asbestos, stormwater and air. All wastes will be shipped off-site for disposal.
Background
In June, the EPA mobilized to assist the Morris Fire Department with 24-hour air monitoring and sampling support after a fire erupted at the site at 900 E. Benton St. The building housed several tons of batteries including lithium batteries, many of which were consumed in the fire. Lithium batteries contain a flammable electrolyte that can become pressurized when damaged causing them to rupture. This could cause the batteries to overheat and possibly catch fire and/or explode. Additional items containing potentially hazardous materials, including solar panels and waste electronics, also were found at the warehouse. The Morris Fire Department ordered an emergency evacuation to those living within a 1/2-mile radius of the site because of the potential exposure of hazardous substances released into the atmosphere from the smoke plume. The EPA continued to conduct air monitoring at the site perimeter and in the surrounding neighborhood after the evacuation order was lifted in early July. In addition, the agency will conduct air monitoring during the stabilization and cleanup phases of the project.