MORRIS- Morris rang in the holiday season during the lighted holiday parade this Friday. The day began with an all day window walk, lantern making at Eagle's Hall, and enchanting horse drawn carriage rides. After a drive thru parade last year, the community was ecstatic to welcome back the lighted parade.
The parade and tree lighting, welcomed Santa into Morris on Nov. 26. It will be followed by numerous Home for the Holidays events such as , a visit with Santa on Nov. 27,The Coal City variety show Nov. 27-28, midnight in Morris on Dec. 3, winterfest on Dec. 12, and a holiday scavenger hunt on Dec. 18.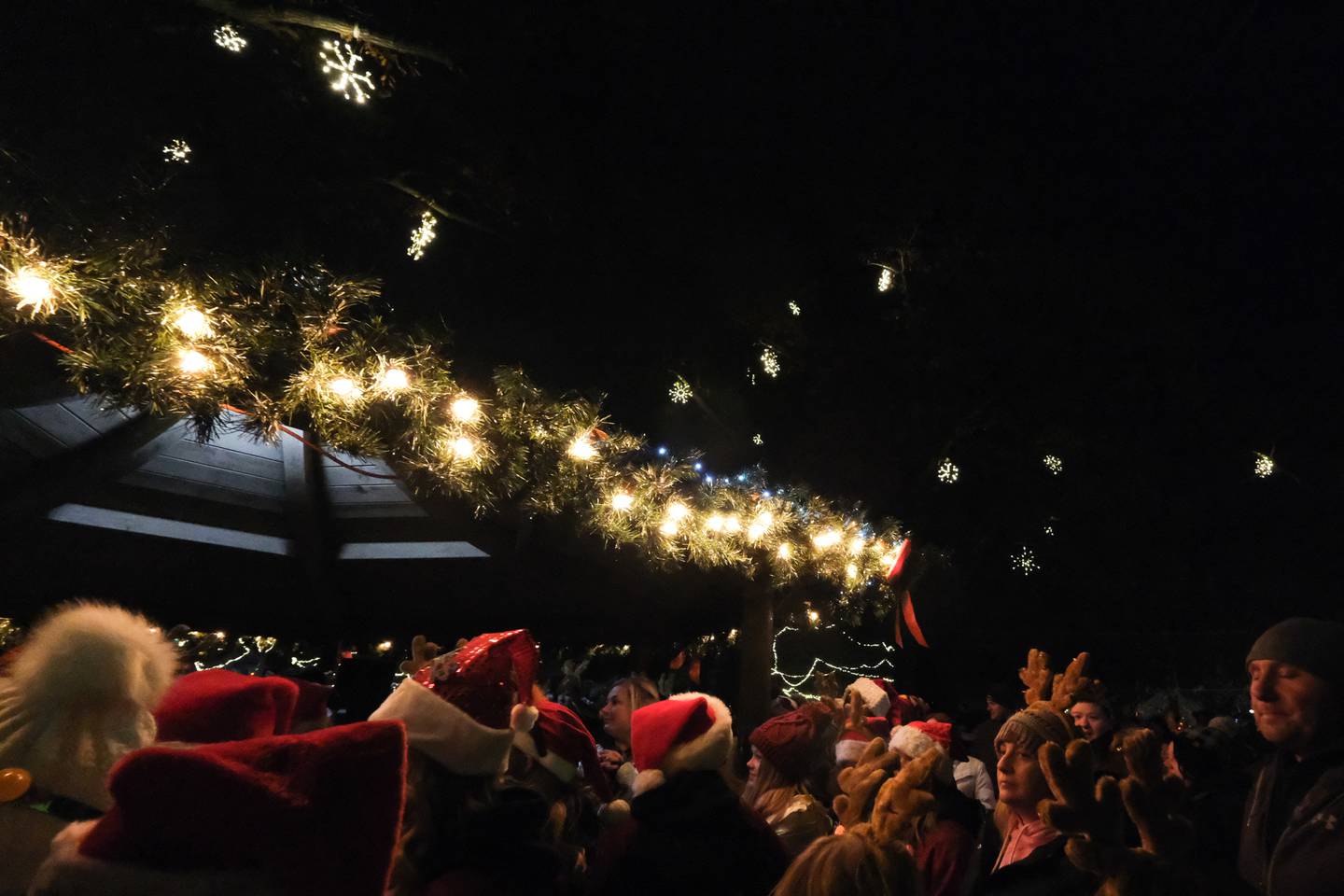 "The lighting of Chapin Park is very unique and magical. Obviously, the kids love seeing Santa, but having it in conjunction with the lighting ceremony makes it a little extra special," said Julie Applegate, Chairperson for Home for the Holidays and Executive Director for Morris Downtown Development Partnership.
Led by whooping police and fire vehicles, the parade featured 32 units, including a number of floats and marching contingents, highlighted by the Coal City High School Madrigals, Mickey and Minnie Mouse, with multiple Disney princesses, such as Elisa. Santa and Mrs. Claus followed closely behind, concluding the parade.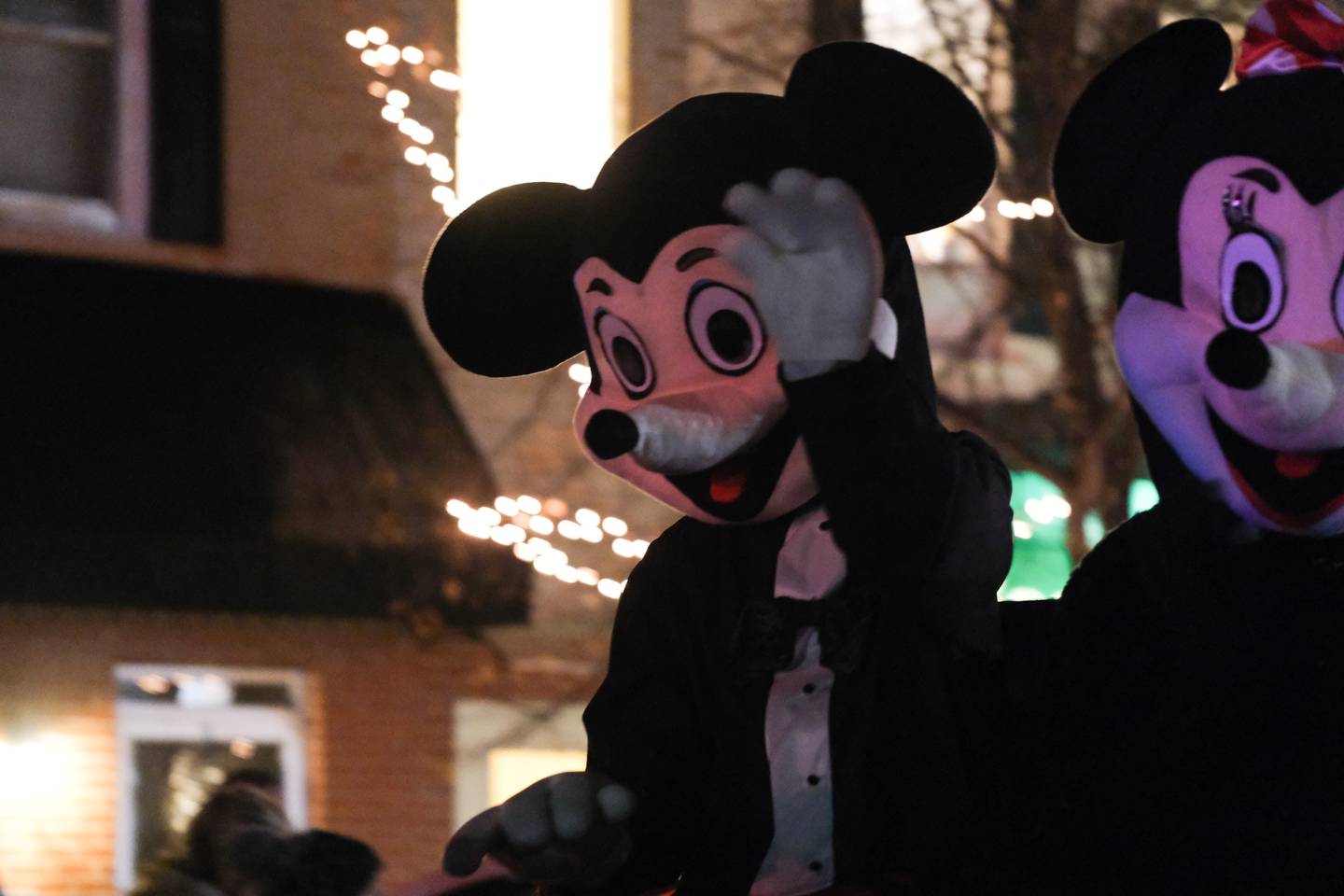 The event hosted over 1,000 people standing in the cold anxiously anticipating Santa's arrival.
"I love how the parade is done late at night, with such an amazing downtown area, the whole festival really adds to the magic of the holidays," stated Sarah Cox of Morris.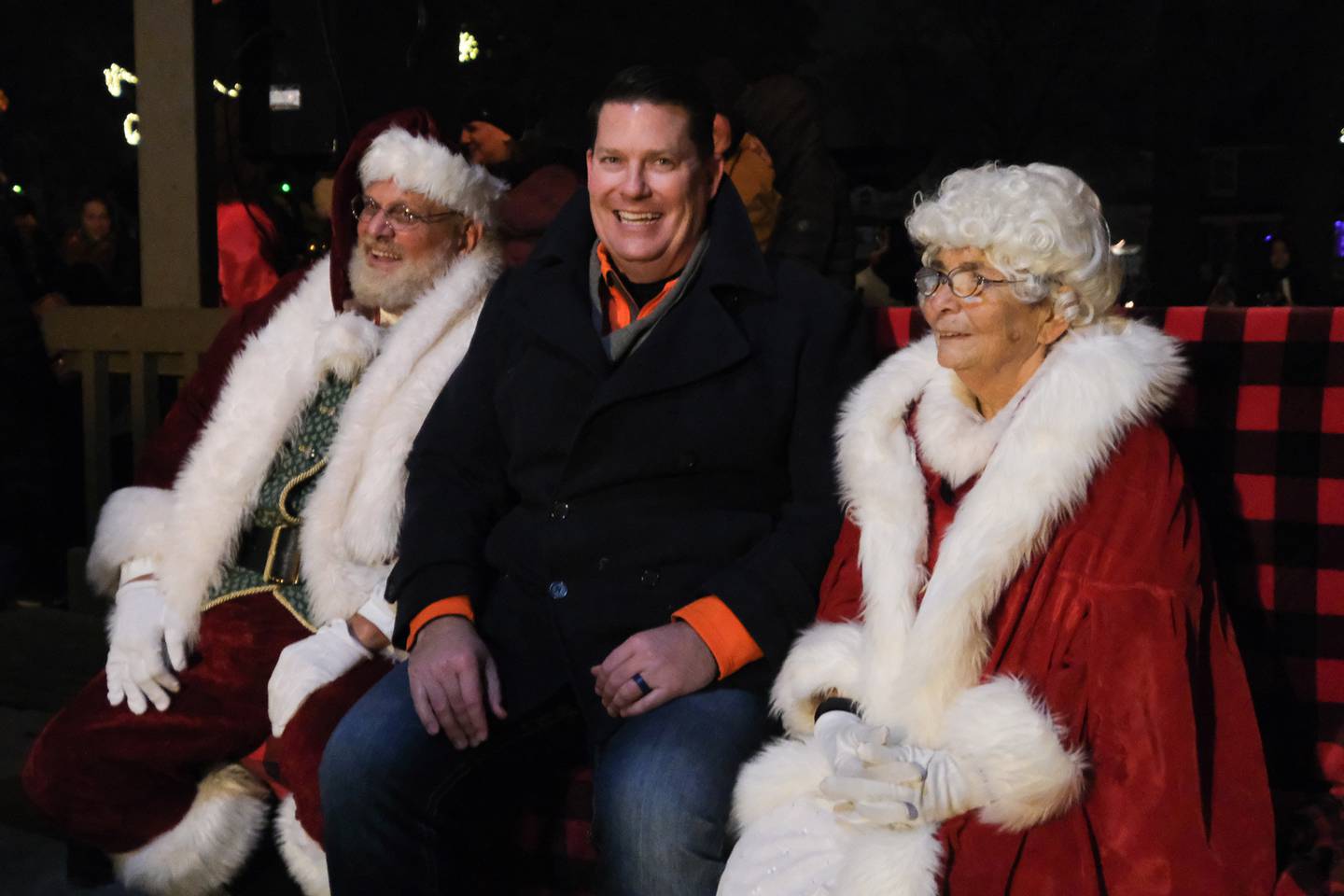 The night ended with a visit in the park with Santa and Mrs. Claus with hot chocolate served by Scout Troop 469.
"It is so great to see the community come together for this event. A lighted parade at night, you just don't see in many other communities, it brought the community together for a beautiful night", stated Kyle Minett, Scoutmaster for Troop 469.