MORRIS- Tina Tupper of Yorkville and owner of Blessed Artistic Creations, showcased her one of a kind gnomes at 3 French Hens Holiday Market over the weekend.
Tupper was recently accepted into Chicago's One of a Kind show in Dec. According to the website, applicants are juried and chosen based on uniqueness, craftsmanship and attention to detail. Each gnome's hat is made from a recycled sweater, comes with a nomadic name, and a personalized story.
Tupper said that she creates each gnome with the hope to bring a smile to the faces of the people who purchase her gnomes. She has been attending the 3 French Hens Holiday Market for 3 years to reach a broader audience.
"It's just a fantastic event to be a part of," Tupper stated.We always meet so many wonderful people. I love being a part of this market."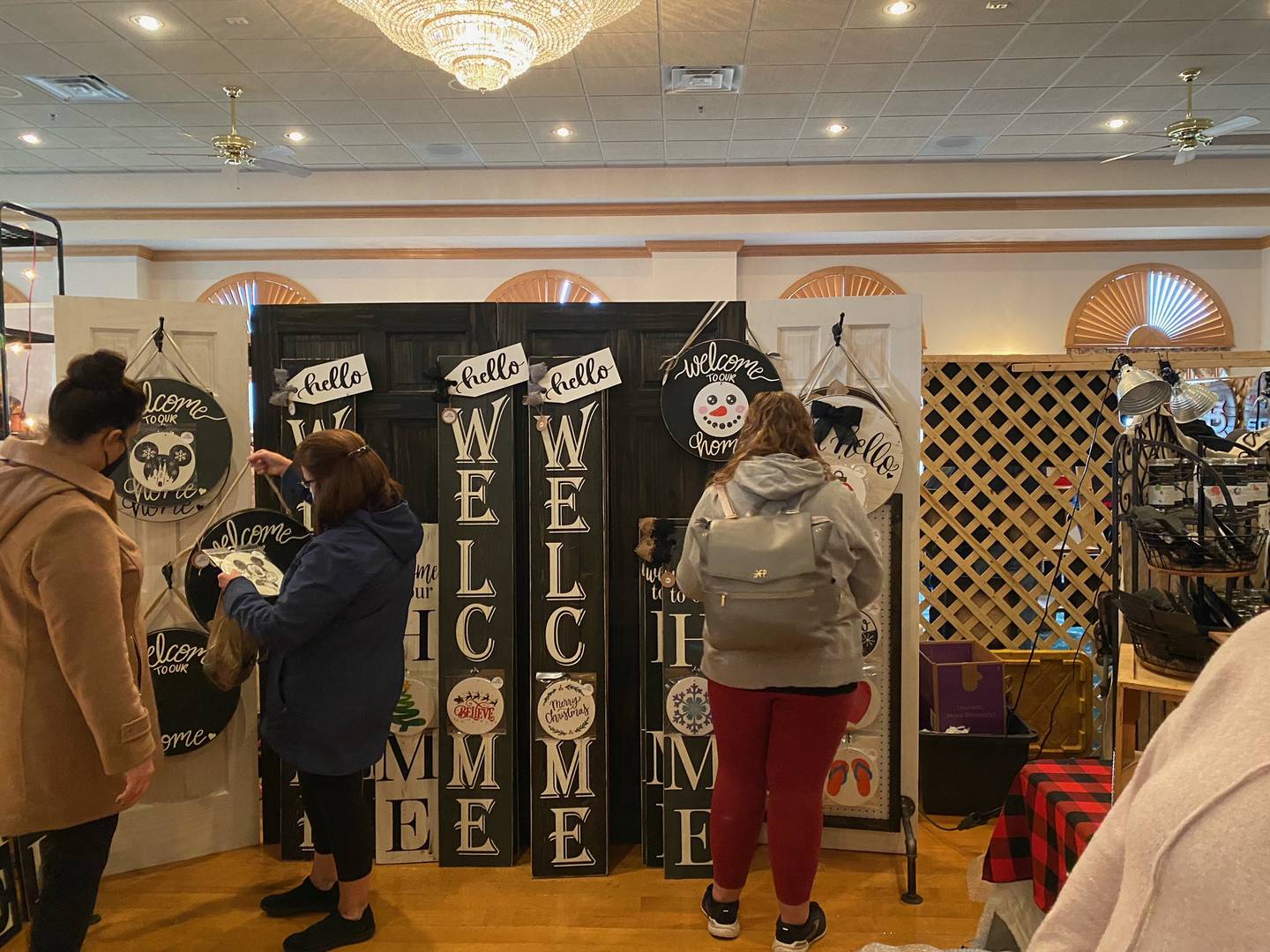 3 French Hens Holiday Market took place at Jennifer's Garden Morris. The 2-day event was held from Fri. Nov. 19 to Sat. Nov. 20 and hosts hundreds of local vendors selling antiques, hand-crafted items, fresh produce, flowers, and baked goods.
The excessive rows of cars lining the grassy area across from Jennifer's Garden was proof alone that the weekend was a success. Hundreds of people gathered in line, trying to find the perfect christmas gift for loved ones.
Traci Tessone, Owner of the 3 French Hens, discussed the reasoning behind 3 French Hens and its importance to the local community stating, "we are incredibly lucky to have a community that supports local businesses as the event was created to showcase artisan and small businesses in the community."
After people had spent a few hours shopping, the day could be ended with a hot pretzel from Auntie Anne's or a cup of hot cocoa from one of the vendors.