MORRIS – The two teams on the court in Thursday night's Interstate 8 Conference volleyball match were nearly identical in their style of play. Both Morris and LaSalle-Peru were defensive-minded and determined not to let the ball hit the floor on their side of the net.
In the end, however, it was the quick starts that Morris (7-4, 1-1) had in each set that proved to be the difference as they handed L-P a 25-22, 25-20 defeat.
Morris went ahead, 7-0, in the first set and, 7-1, in the second, only to see the Lady Cavaliers (2-7, 0-2) battle back to take the lead midway through each set. Morris, however, made enough plays down the stretch in each set to claim the victory.
"Any time you play a [LaSalle-Peru coach] Mark Haberkorn team, you know they are going to be disciplined," Morris coach Scott Howell said. "It is hard to get the ball down against them, but we got some kills by a lot of different players. Our setters [Alyssa Shultz and Haylee Dunne] did a great job of spreading the ball around."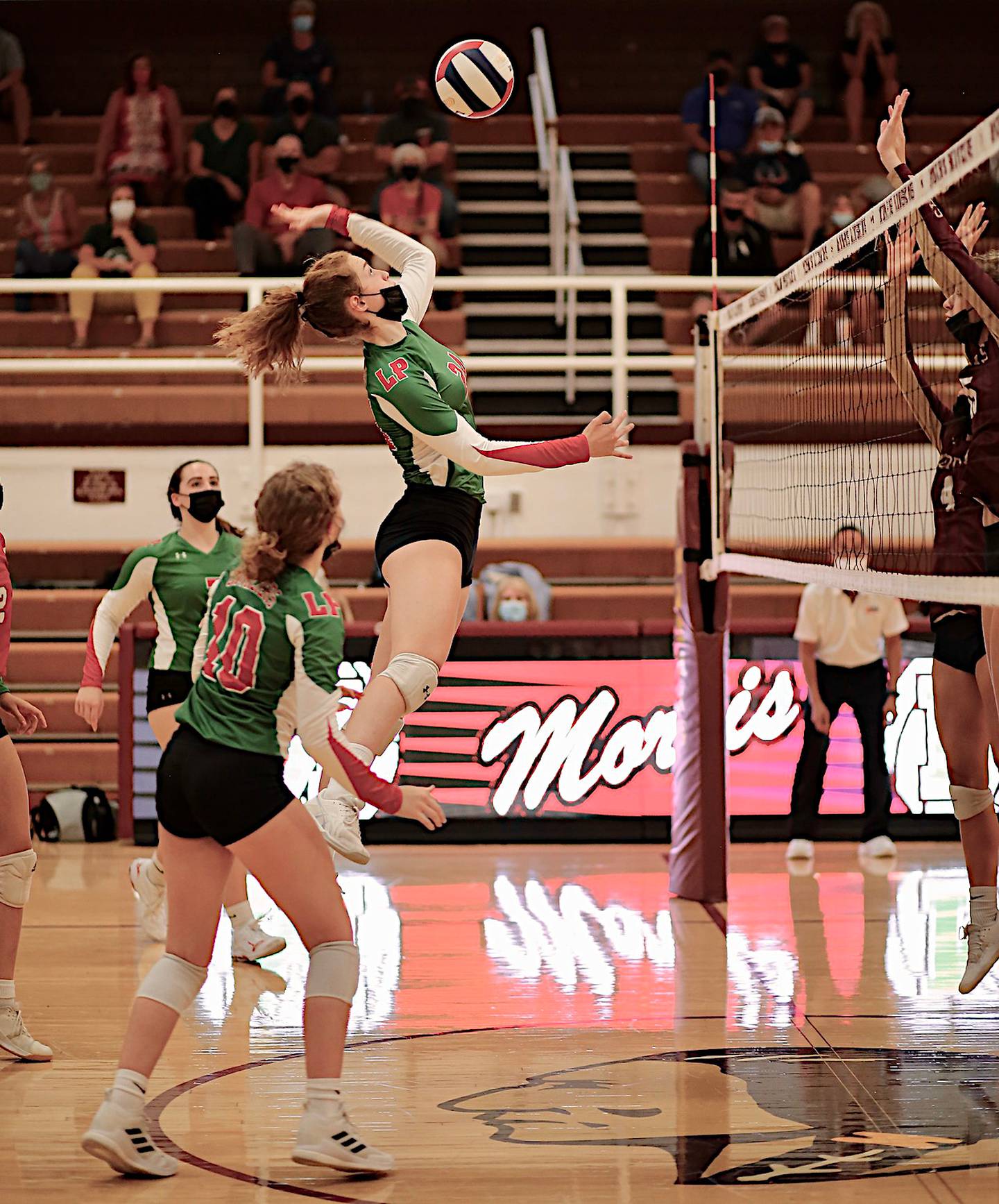 During Morris' 7-0 spurt to start the first set, three different players had kills. Hannah Lauterbach had two and Katherine Halcomb and Natalie Lawton had one each. LaSalle-Peru chipped away at the Morris lead and cut it to 9-6 on a kill by Camryn Piscia before Morris got kills by Ava Smith and Maddie Shannon and an L-P hitting error to move ahead, 12-6.
LaSalle-Peru mounted a charge and rallied to take a 17-15 lead on a kill by Katherine Sowers. Kills by Morris' Lawton and Smith tied the game at 17. L-P then crept ahead, 19-17 before Morris tied it again at 19. After ties at 20 and 21 Morris went ahead for good on a kill by Shannon. An ace by Smith made it 23-21. The teams traded points before Halcomb ended it with a kill.
Halcomb led Morris with nine kills on the night, Smith had eight, Lawton five and Lauterbach four. Lauterback also had a pair of blocks, while Halcomb led the team with 14 digs, and Smith and Kayla Jepson each had 12.
Piscia, Avery Urbanski and Sarah Peters each had four kills to lead L-P, while Sowers added three. Taylor Martyn had a team-high 10 digs with Urbanski adding six, while Piscia had four blocks and Peters had two.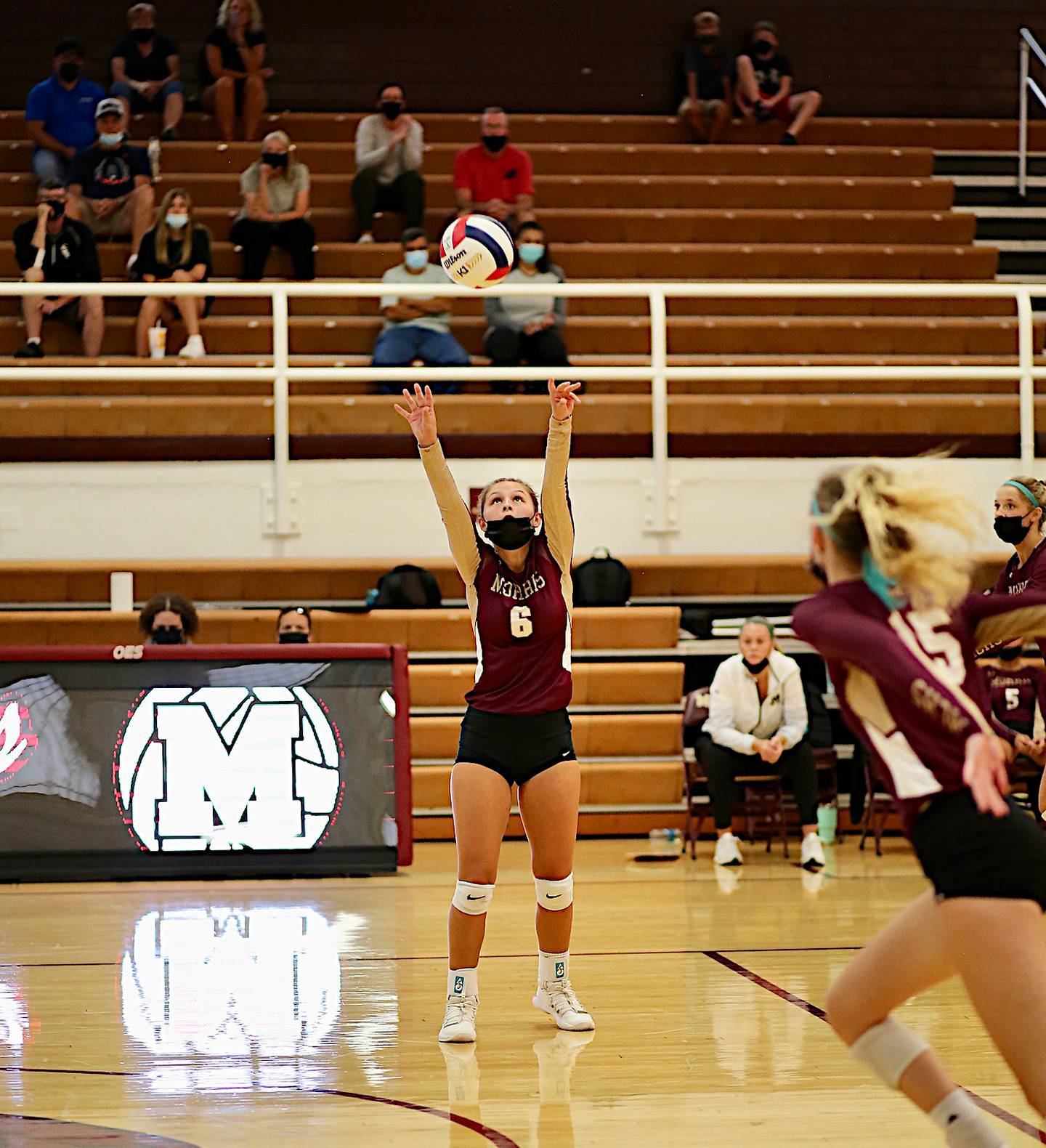 "We started slow in both sets," Haberkorn said. "We battled back in both and exerted a lot of energy. It's a game of momentum, and Morris had the momentum at the beginning and at the end.
"Our girls played with a lot of heart, and it came down to who got a break. Morris is a scrappy team. We are a lot alike. Both the teams played hard. We just have to finish."
Morris started quickly again in the second set, getting two kills from Lauterbach, one each from Halcomb and Smith and an ace by Halcomb en route to a 7-1 lead. L-P again cut the gap, tying the game at 10 on a kill by Piscia. There were ties at 12, 13, 14, and 15 before Morris took the lead for good on a kill by Halcomb to make it 16-15. Back-to-back kills by Smith gave Morris a 19-16 lead and, after LP closed to within 19-18, Halcomb got a kill and Lawton served two points, including an ace, to make it 22-18. With Morris leading 23-20, Smith and Halcomb had back-to-back kills to close the match.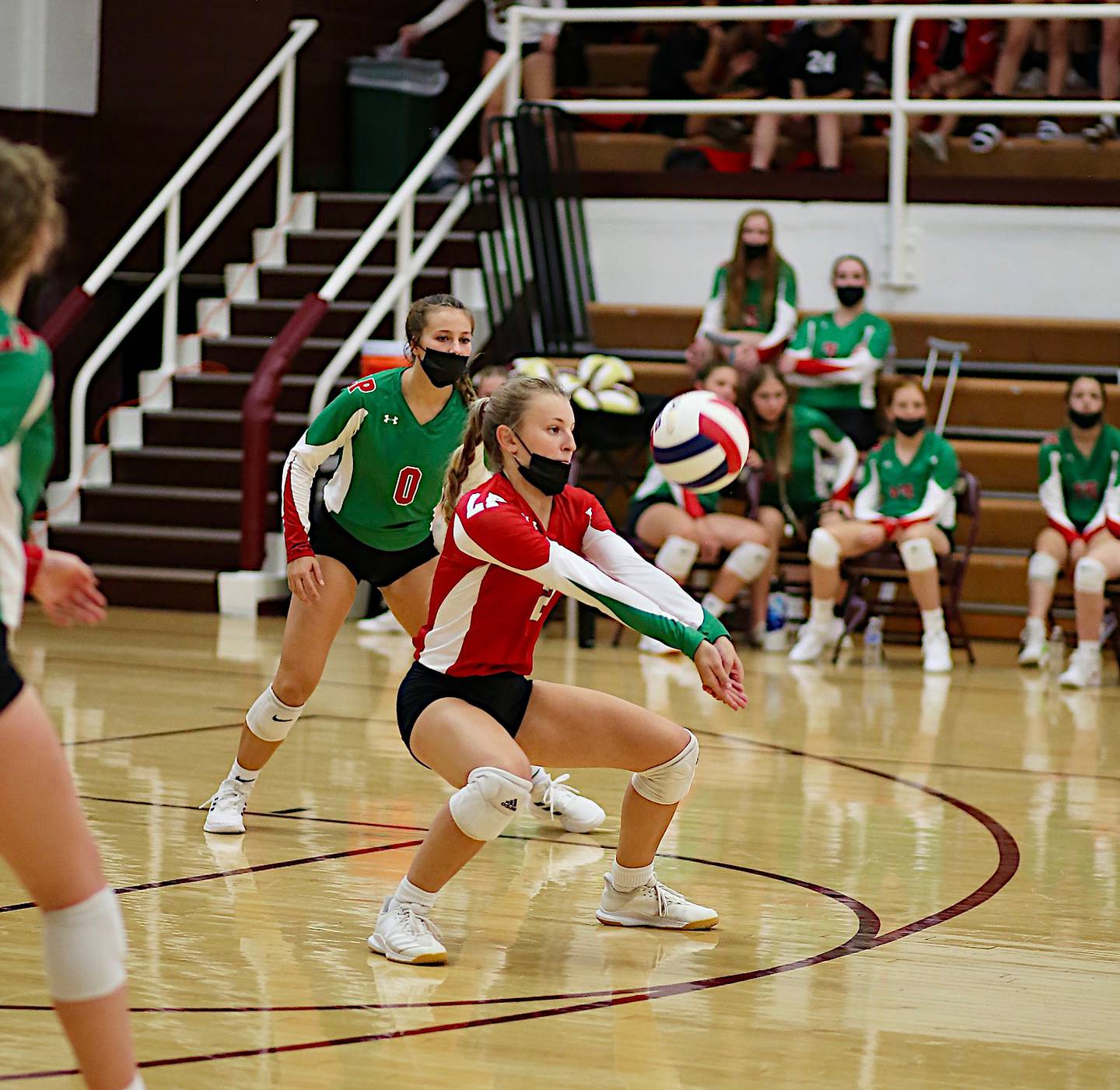 "Overall, it was a great effort," Howell said. "It was a nice bounce-back win from our loss Tuesday against Sycamore. Natalie Lawton looked good. She isn't playing the position she wants to play, but she is working into the position we need her to play. Hannah Lauterbach keeps getting better, and when she's on, she's a big threat for us. And Maddie Shannon is playing well. They have been a good combo in the middle. And Katherine Halcomb and Ava Smith play well all around the floor. They never come off, and they do the job wherever they are at."