LEMONT – All things considered, Morris girls soccer coach Steve Rain was pleased with trailing Lemont 1-0 at halftime of Tuesday's Class 2A sectional semifinal.
The Indians had outshot Morris 17-2 in the first half, but some good saves by Morris goalkeeper Katherine Halcomb, including one on a penalty kick, and some fortunate bounces that saw a few Lemont shots go off either the crossbar or sidepost kept the Redskins within a goal.
Just shy of two minutes into the second half, Morris' Emilia Marino scored to tie the game at 1, but Lemont answered quickly on a goal by Suzie Knutte with 33:52 to play to give the Indians (14-2-1) the lead for good.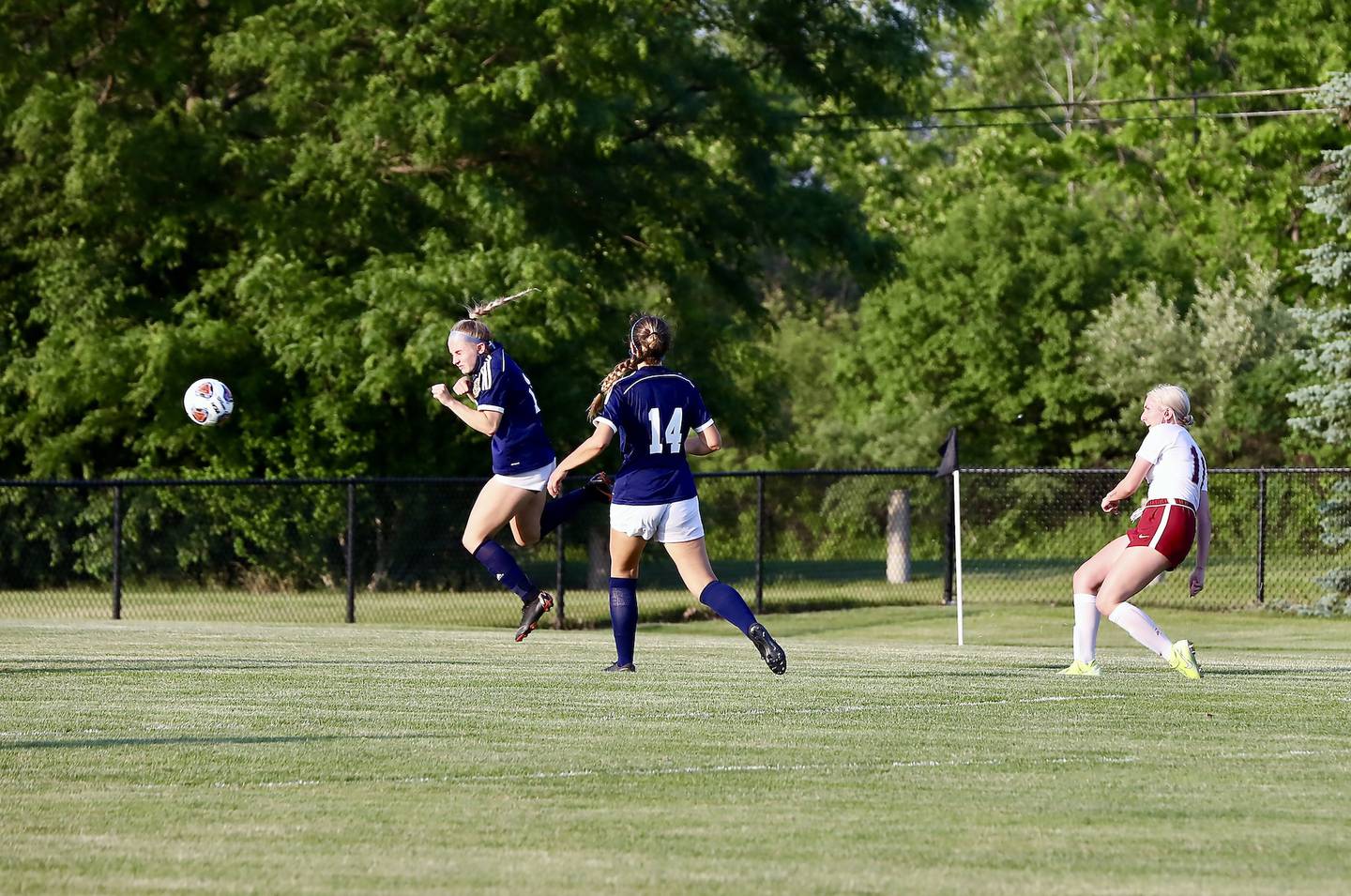 "We made an adjustment coming out in the second half," Rain said. "We went with a diamond middle 4-4-2 and tried to put pressure on their back line. It worked right away, but then they adjusted.
"Lemont is a very, very good team. Not long ago, a team like this would have beaten us 8 or 10 to nothing. This team has brought the program up to a more respectable level, and we aren't the team that teams like Lemont can beat up on anymore."
The Indians, who will host the winner of Wednesday's JCA vs. Oak Forest match in the sectional title game Friday, added an insurance goal with 22:02 remaining when Gabby Koziel put in a header off a perfect pass from Mia Aleman.
"I wasn't overly happy being up only 1-0 at halftime," Lemont coach Rick Prangen said. "I think we had eight corner kicks in the first half and only scored on one of them. We need to do better than that.
"We came out slow in the second half and they tied it on us, but our response was good. We were able to score less than five minutes after they tied it, and then our third goal was a nice play all around."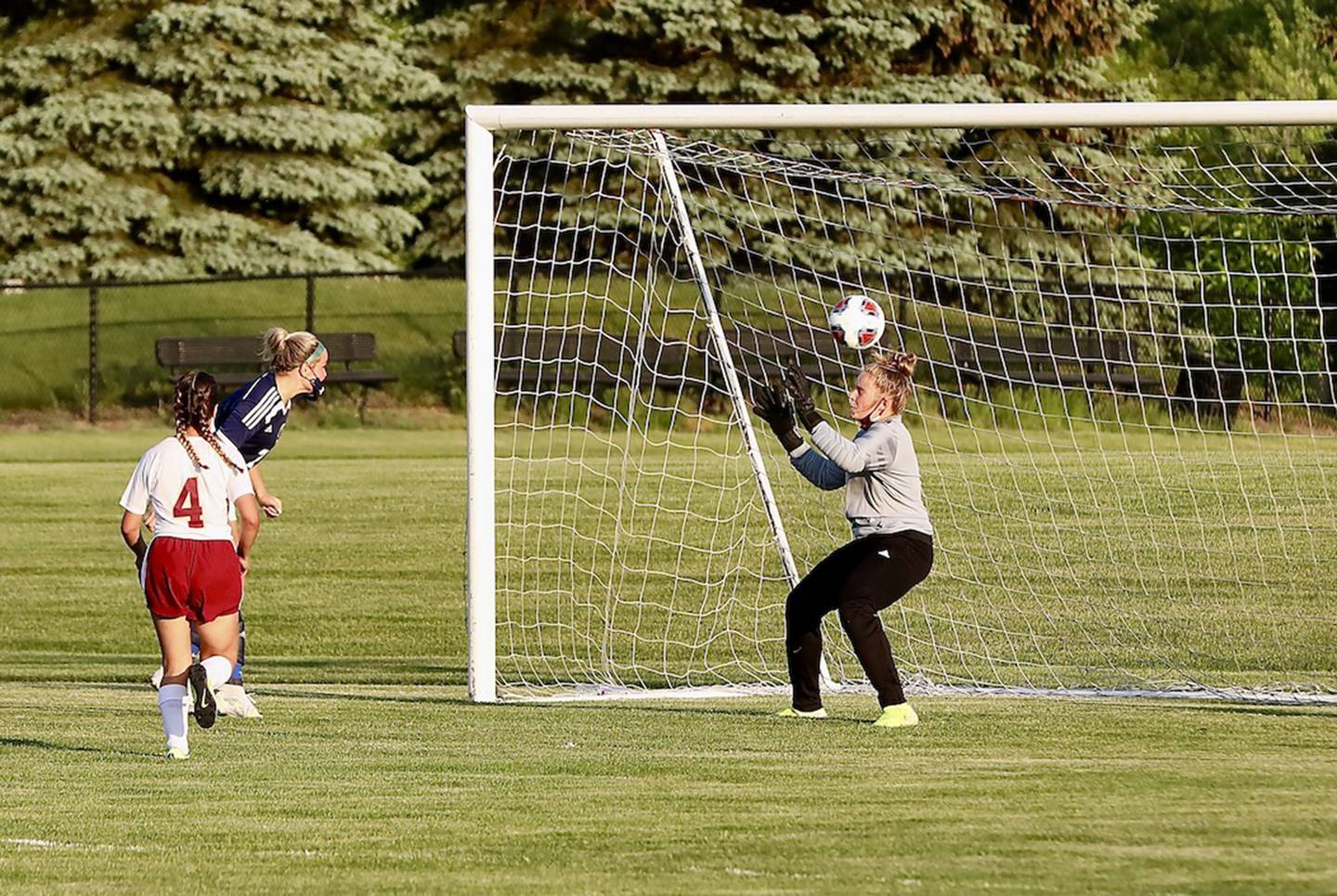 Halcomb finished with 14 saves for Morris, none more impressive than the two she made late in the first half. Lemont's Victoria Silvar had a penalty shot at the 8:27 mark. Halcomb dove to her left to stop the shot, then got back on her feet and made a save on Silvar's shot attempt on the rebound, preserving the one-goal deficit.
"Lemont deserved to win," Rain said. "They made us fight harder than we had to fight all year, but our girls left it all on the field. We had a few injuries that we were dealing with, but the girls that came in off the bench played very well.
"Overall, it was a great year. We have the most wins in school history and made the sectional semis for just the third time in school history. The girls put up a whole lot of good numbers and they all did a heck of a job this year."
Prangen was pleased that his team advanced.
"Teams that get this far aren't going to quit," he said. "Morris played hard all the way and never quit. All in all, a 3-1 win is fine and we are moving on. That's the most important thing."