BRAIDWOOD — With one player testing positive for COVID-19 on Friday and five others unvaccinated, the Morris girls basketball team was forced to play with just six players Saturday afternoon in the third-place game at the Reed-Custer Lady Comets Basketball Classic.
The undermanned squad more than held its own, but ran out of gas down the stretch in a 30-29 loss to Wilmington.
Morris (2-2) led 7-6 at the end of the first quarter, and outscored Wilmington 9-3 in the second quarter to take a 16-9 halftime lead.
"We found out in the middle of practice Friday that we had a player test positive and another five that weren't vaccinated, so they are in quarantine," Morris coach Luke Windy said. "I am very proud of the six girls we did have here. We didn't even have a full practice to try and get ready, and some of the girls were forced to play positions they don't usually play.
"Everyone stepped up and played very well."
Moriah Mayberry and Makenna Boyle had six points each in the first half to help power Morris to the lead.
After halftime, Morris outscored Wilmington, 8-4, in the third quarter, getting four points from Boyle and two each by Mayberry and Sophia Hipes. Boyle, who was named to the All-Tournament team, led Morris with 12 points, while Mayberry finished with 11. Hipes had four points and eight rebounds, while Alexxis McKerrow had a team-high 11 rebounds to go with two points. Libby Wright added a pair of rebounds.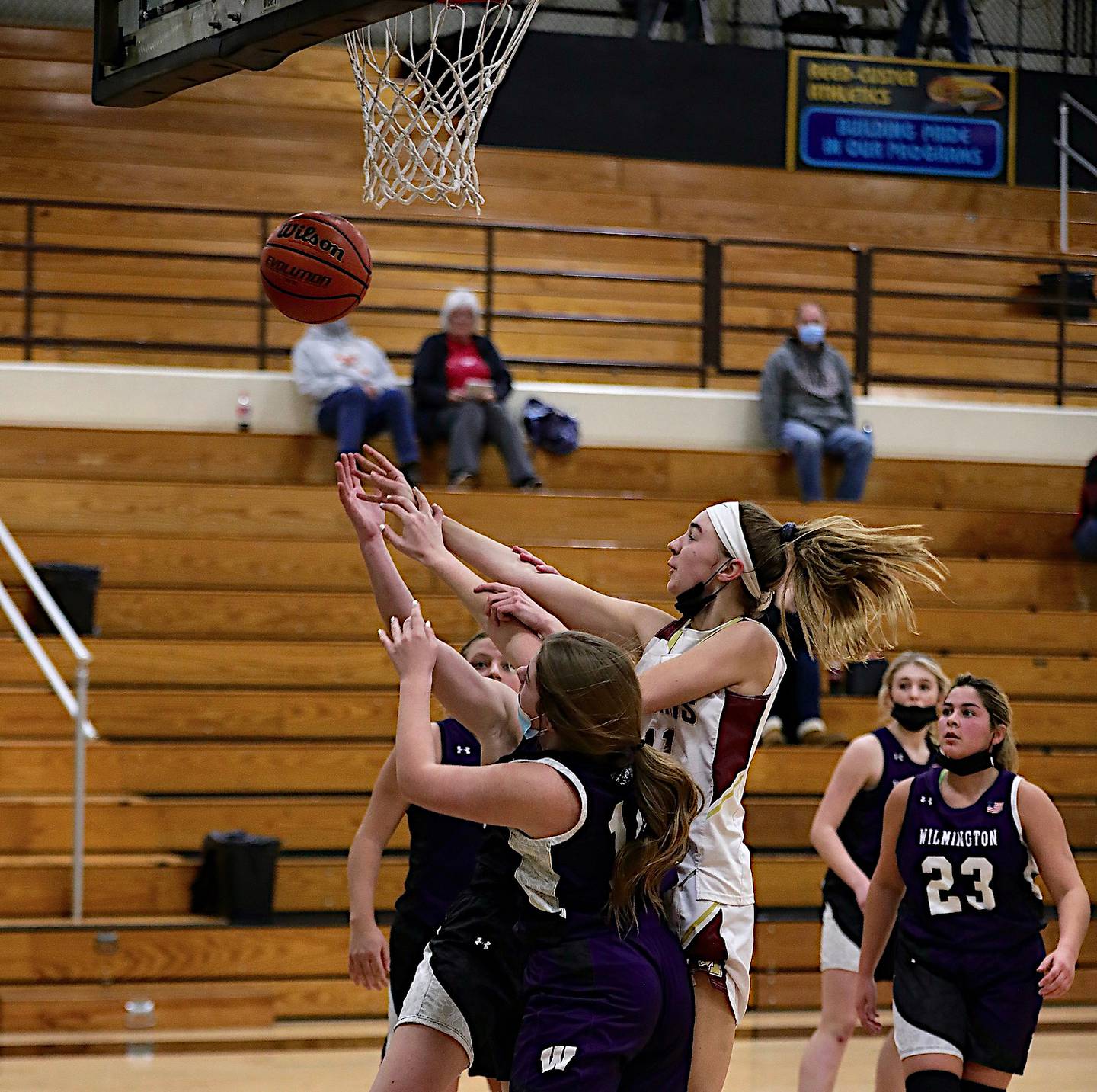 Morris got a bucket from Mayberry with 6:35 to play to go ahead, 26-17.
Wilmington began its comeback, getting back-to-back baskets by Anna Liaromatis, who led all players with 16 points and 15 rebounds, to pull to within 26-21. Boyle scored with 3:55 to play to put Morris ahead, 28-21, before Wilmington began to use a pressure defense.
The Wildcats were able to stifle to the Morris offense and score the next nine points. The run began with a three-pointer by Kaitlyn O'Donnell. Liaormatis followed by putting back her own miss and Lexi Liaromatis followed with a steal and a layup with 2:01 left to the the game at 28. Anna Liaromatis then gave Wilmington the lead with a steal and a layup with 45 seconds left.
With :09 left, Mayberry was fouled and went to the line for two free throws. She made the first and missed the second, but Morris got the rebound. The ball found Boyle in the corner with a second left, but her shot missed.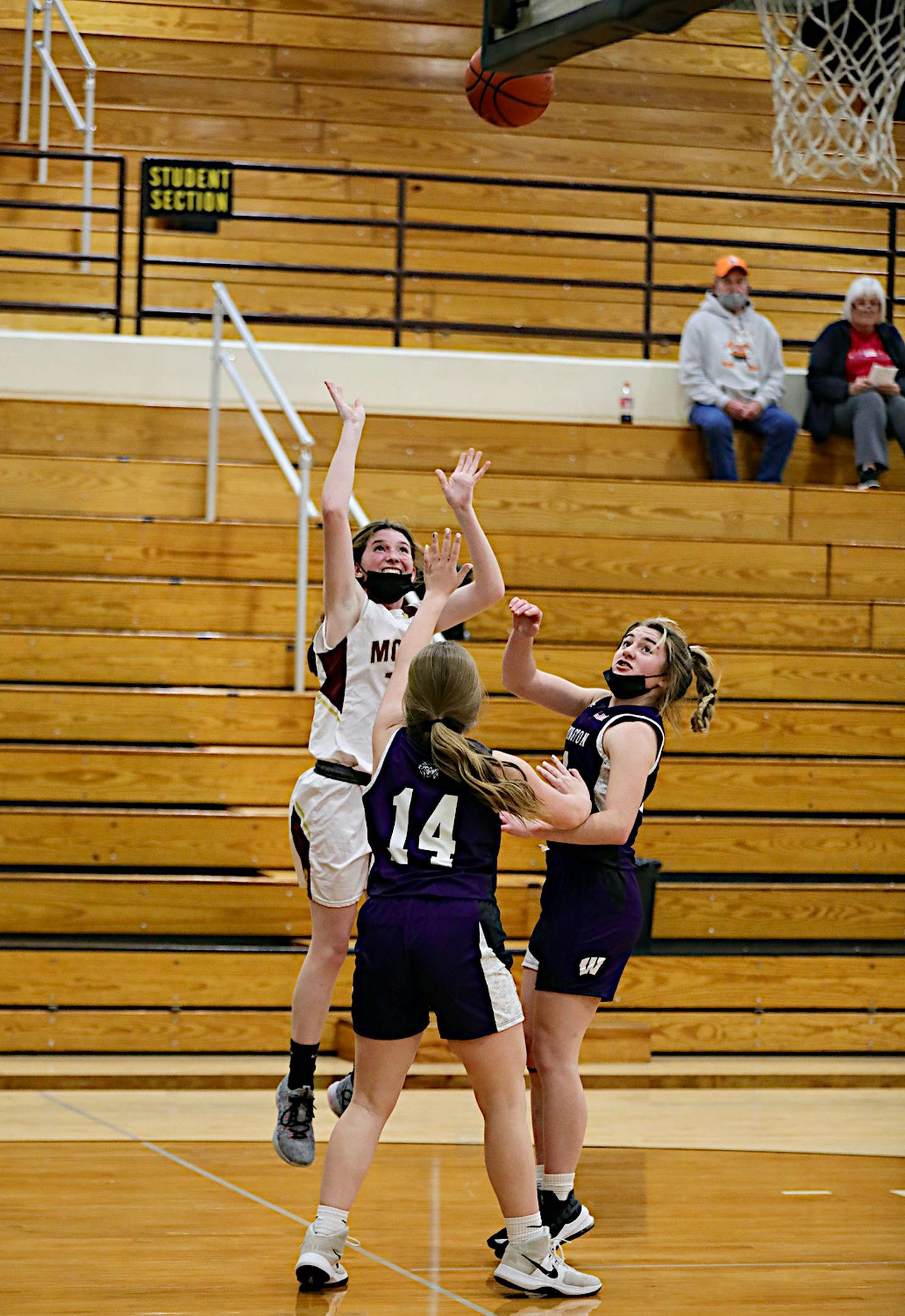 "Our two leading scorers weren't here tonight," Windy said. "We didn't have as many scoring options. But the girls fought hard. We led most of the way, but we just ran out of gas and panicked a little bit at the end.
"Overall, it was a good tournament for us. We won a couple games, and our two losses were by a total of two points. In today's game, a lot of girls got experience that will help down the road. Something like this will make everyone better when we have everybody back."