MORRIS – Under the direction of veteran coach Luke Windy, the Morris girls basketball team has begun practice for the 2021-22 season.
Morris opens play Monday, Nov. 15, in the Reed-Custer Turkey Tournament.
Windy is entering his 15th year of coaching at MCHS and has a record of 157-210. During last season's COVID-19-impacted season, Morris went 4-12 overall and finished 2-11 in the Interstate Eight Conference. Just one starter returns from that team, senior Maddy Shannon, who averaged 5.5 points and 3.0 rebounds per game. Other returning letter winners include Alexxis McKerrow, Bridget Pellens, Libby Wright, Savannah Hernandez, Moriah Mayberry and Addison Stacy.
"One of our weaknesses will be if we can score consistently enough," Windy said. "We will have a lot of inexperienced girls out there besides Maddy, so our big question is who is going to step up when Maddy is not scoring for us. We need a couple of girls to help Maddy out this year. If we can get some consistent scoring, we will be much better on the offensive end than last year."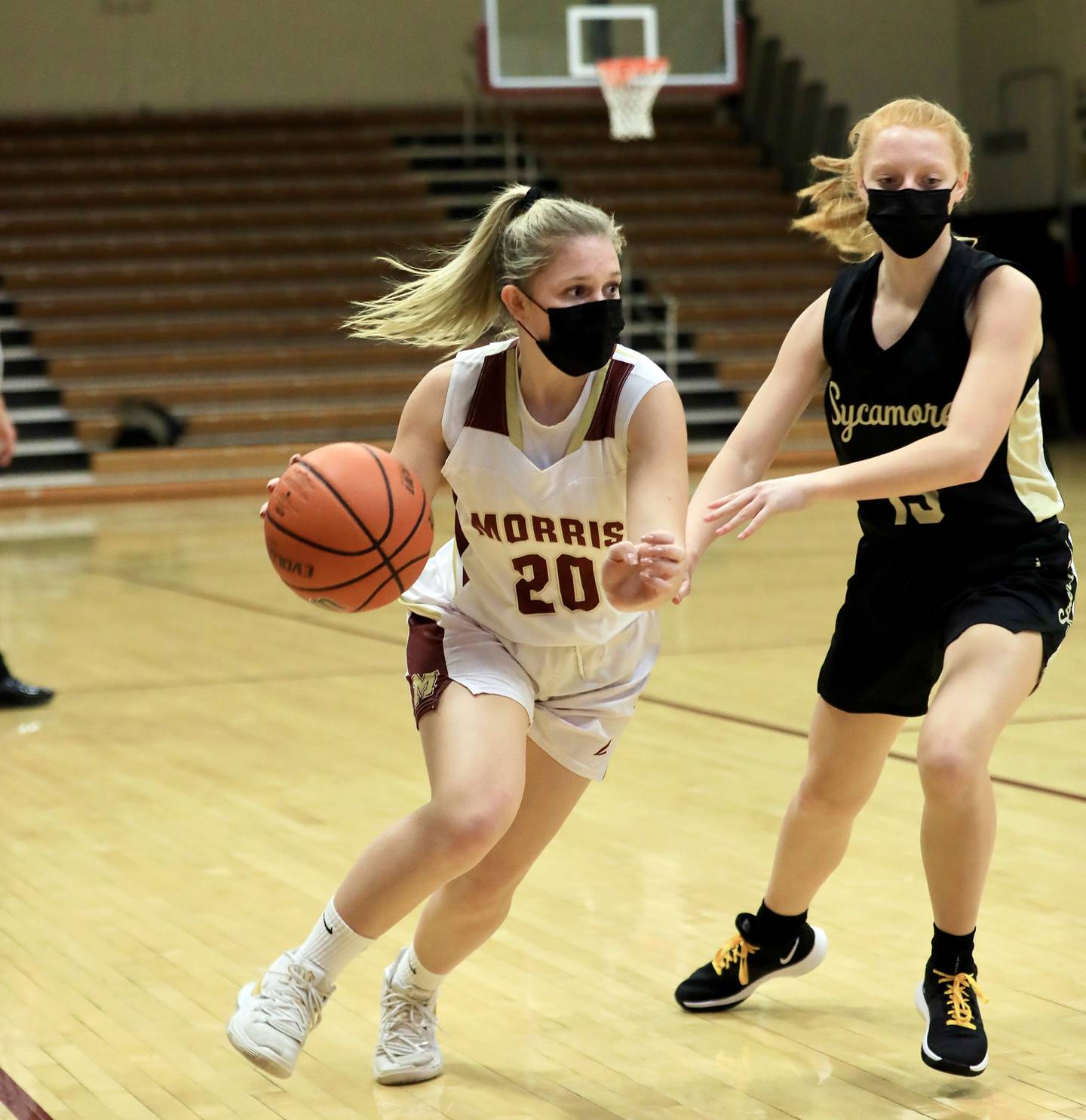 One of the hallmarks of a Windy-coached team has been the hard work the team puts forth on the court. So far, Windy sees no indication that will change this year.
"One of our strengths will be our work ethic and how hard we play," Windy said. "I have yet to get on them about working hard in practice, and that's usually not the case. So when I have to spend little time talking about going hard every day that reminds me of teams we've had here in the past that won.
"I am not saying that always translates into W's, but it's a very good start for us. We are getting better every day with our scheme and communication on defense also. We are not there yet, but down the road, I think we will be a strong defensive team because of how hard they work."
Top newcomers for Morris this season will be Makenna Boyle and Sophie Hipes. Both players could make the starting lineup, Windy said.
Coming off a season that saw four wins, Windy is looking to keep the program moving ahead.
"Our main goal is to keep taking steps forward in our program," he said. "We took a step back last year, but playing during COVID was just different. We need to keep taking steps forward to get to the upper echelon of our conference. We need to keep being competitive game in and game out throughout the season.
"The girls have to keep working hard in practice. We have really been on the girls about being focused for practice. If we go hard in practice, everything else will take care of itself."