MORRIS – One of the elements of the Morris Ladies Shootout that draws teams to it is the fact that they usually will play against teams they wouldn't normally see in the course of the regular season. Tournament director Luke Windy tries his best to make sure teams don't play against conference or neighboring teams in the first day's pool play.
Once the pools are decided, though, the predetermined brackets dictate opponents.
That's how two teams from the same town ended up in the championship game at this year's shootout June 29.
St. Charles East and St. Charles North both swept through the championship bracket and found themselves facing each other in the title game. St. Charles East emerged with the victory over its crosstown rivals.
"The city of St. Charles battle almost didn't happen because of the slick courts caused by the humidity," Windy said. "We had to suspend the semifinal between St. Charles East and Winnebago in the main gym and move it down to the field house because how bad the court was."
St. Charles East prevailed after the delay, and that set up the championship with St. Charles North.
East jumped out to a big lead, and North never recovered.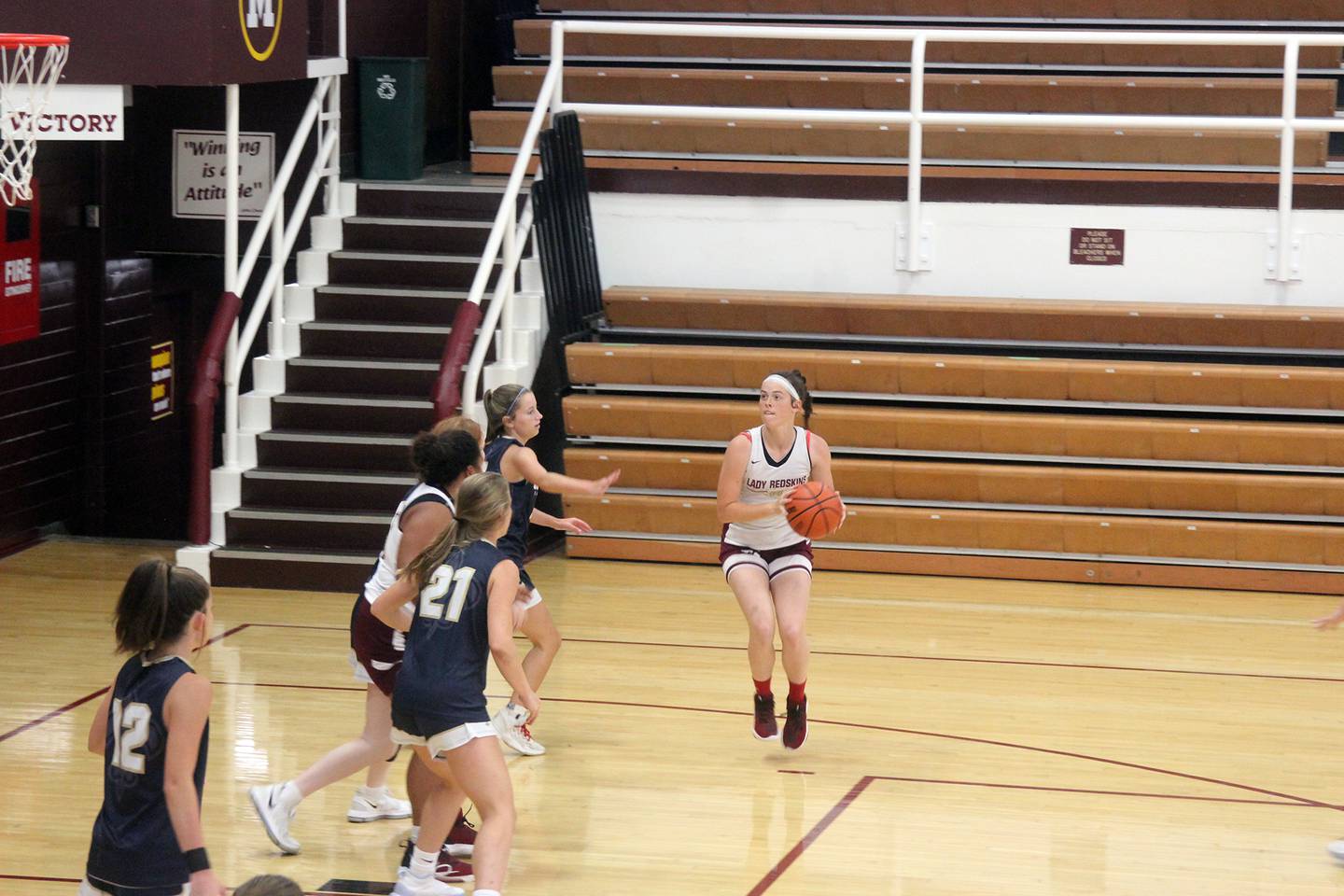 Several colleges had coaches on hand to watch the games and find recruits for their respective schools. Colleges that were in attendance were North Central College, Rockford University, Loras College, Trinity International University, Aurora University, University of Dubuque, William Penn, University of Wisconsin-Parkside, Knox College, McKendree University, John Wood Community College, Lewis University, Coe College, Olivet Nazarene University, North Park, Rock Valley College, Elmhurst University, Joliet Junior College, Illinois Wesleyan University, Augustant College, Kankakee Community College and Quincy University.
After taking a year off last year because of COVID-19 restrictions, the two-day event went off fairly smoothly, Windy said. The biggest hiccup was Aurora Rosary canceling its appearance early Monday morning. Windy did not have enough time to find a replacement for Rosary for pool play, but Newark agreed to come on Tuesday to take Rosary's place in bracket play.
"It's too bad Rosary canceled at such a late time," Windy said. "If they had scheduled for the afternoon session Monday, we might have been able to get a team here. But they informed us at 7:15 [a.m.] and they were on the 9 [a.m.], 11 [a.m.] and 1 [p.m.] schedule. Big thanks to Newark for coming over Tuesday."
Windy had others to thank, as well.
"I would like to thank the city of Morris for their donation," he said. "Without them, we could not host such a quality shootout. Thanks also to all the businesses that donated food for our hospitality room. One of our biggest compliments we get from high school and college coaches is the food we have. So a big thank you to Corleone's, Turtle's and Buffalo Wild Wings.
"Thank you also to all of our parents, kids and coaches for their time and help with the shootout. Without them, none of this would be possible."
Even with the slick courts and a team not showing up for the first day, Windy was pleased with how the shootout ran overall.
"It was a great shootout this year," he said. "This was some of the best competition we have had in a long time. We had some great games and great players here in Morris. All the hard work is worth it when you see 32 teams come to Morris and enjoy the hospitality of Morris and, on top of that, get to play great teams for two days."