COAL CITY — Prior to Monday night's season opener against Gardner-South Wilmington in the Coal City Thanksgiving Tip-Off, the Morris boys basketball coaches challenged senior Henry Hansen.
"We felt this was a game Henry should have a double-double," Morris coach Joe Blumberg said. "But we were asking for a high school double-double, which is eight points and eight rebounds because of the short [8-minute] quarters."
Hansen, a 6-foot-3 forward, finished with 16 points and 14 rebounds, easily eclipsing the numbers his coaches set forth in Morris' 55-20 win. He provided the highlight of the night early, when he stole ball near half-court and slammed down a dunk on the fast break. He had eight points in the first quarter as Morris built a 10-0 lead before GSW sophomore Cale Halpin scored with 34 seconds left to make it 10-2 at the end of the first.
"I was hot early," Hansen said. "The first quarter felt pretty good."
Morris (1-0) was playing with just nine players, as senior Myles Johnston was out due to a football injury, and senior Cam Hatcher and junior Ashton Yard were also on the bench in their street clothes.
"We are kind of working with what we've got right now," Hansen said. "That's good, though, because a lot of guys are getting game experience that will only help us.
"A lot of us have been playing together since sixth grade, so we have pretty good chemistry."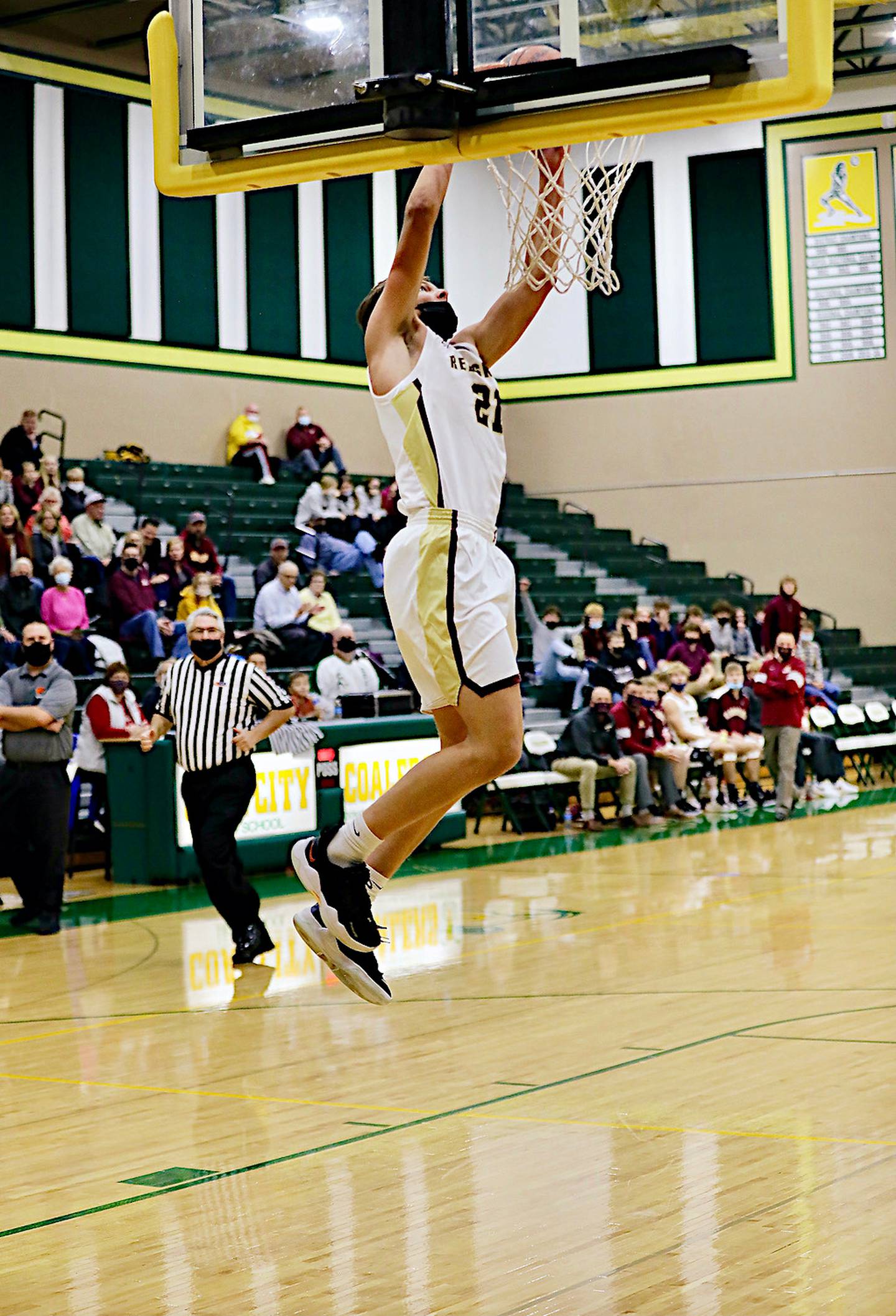 Morris went without a three-pointer in the first quarter, but after the mask break in the second quarter - at which they led 14-8 - they got hot from outside. Zach Romak (11 points, 9 rebounds) hit a three-pointer, and then Gage Phillips (11 points) made back-to-back threes to push out to a 23-8 lead. The advantage reached 25-8 on a basket by A.J. Zweeres (6 points) before Halpin (10 points) closed the first half with a driving basket in the lane to cut the halftime gap to 25-10.
"We only have three guys coming back from last year, and only one saw any significant minutes," GSW coach Allan Wills said. "And, we had a few guys miss practice so they didn't start tonight. It was a tough draw to open the tournament against the big school, but we do have to get better. Us being young and having some guys miss practice doesn't equal much success.
"Still, our guys played hard. That's all we can ask. It's going to take some time. We will learn from every game, and that's why these early-season games are important. Everyone got to get some minutes tonight."
Halpin hit a pair of free throws to open the third quarter for GSW, but Morris outscored the Panthers 17-8 the rest of the period to take a 42-20 lead into the fourth. Morris shut out the Panthers in the fourth, 13-0.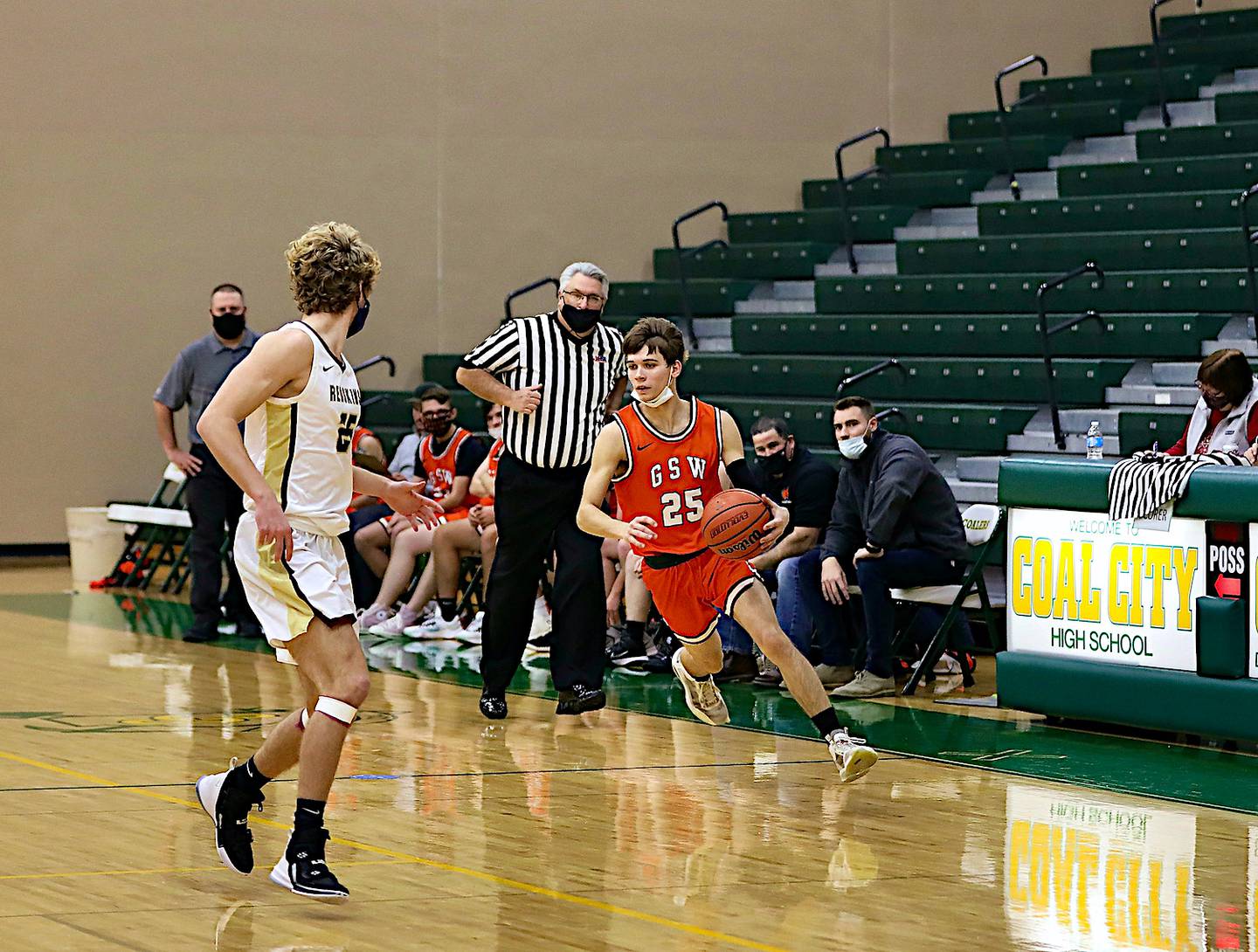 "We passed up some three-pointers early, but we attacked the basket," Blumberg said. "But, we didn't finish real well in the first half. We were able to get some threes in the second quarter and that stretched their defense out.
"I am sure we will find some things we need to work on when we watch the film, but defensively, to hold a team to 20 points, that's doing a good job. Every one of our players got to play significant minutes. We still have a lot of question marks, but we do have a lot of guys who like to compete."