MORRIS — The out-of-the-ordinary scheduling that encompassed the 2020-21 high school sports calendar has leaked into the 2021-22 season.
The football season for Morris last school year ended on April 16, a week earlier than most due to COVID-19 restrictions forcing the cancellation of the season finale against Sandwich.
Just less than three months later, coach Alan Thorson and his team were on the Redskins' turf field Tuesday, taking on Yorkville in a 7-on-7 competition.
"It feels like we just ended last season," Thorson said. "We've been going non-stop getting practices organized, ordering equipment. It's been a crazy off-season, what little of it there was."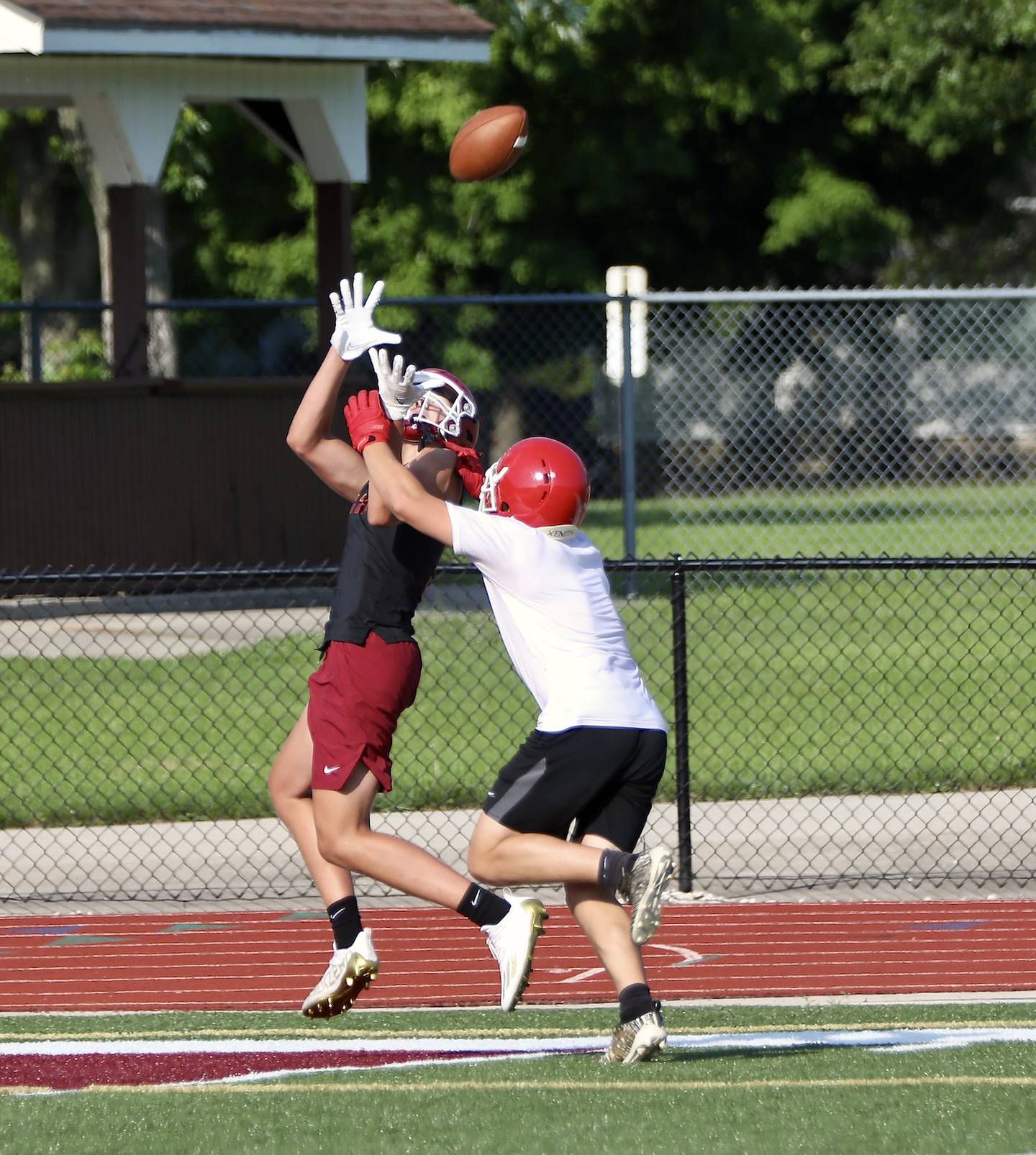 Morris, which finished with a 3-2 record last year, returns a wealth of talent at the skill positions, and that was evident during Tuesday's workout.
Several players made their presence felt, perhaps none more than junior Sam Reddinger. Reddinger, who will be a running back and linebacker for the Redskins in the fall, intercepted one pass and broke up several others. He also came out of the backfield to catch a 59-yard touchdown pass from senior quarterback Zack Romak, who returns after throwing for 917 yards and 13 touchdowns in five games last season.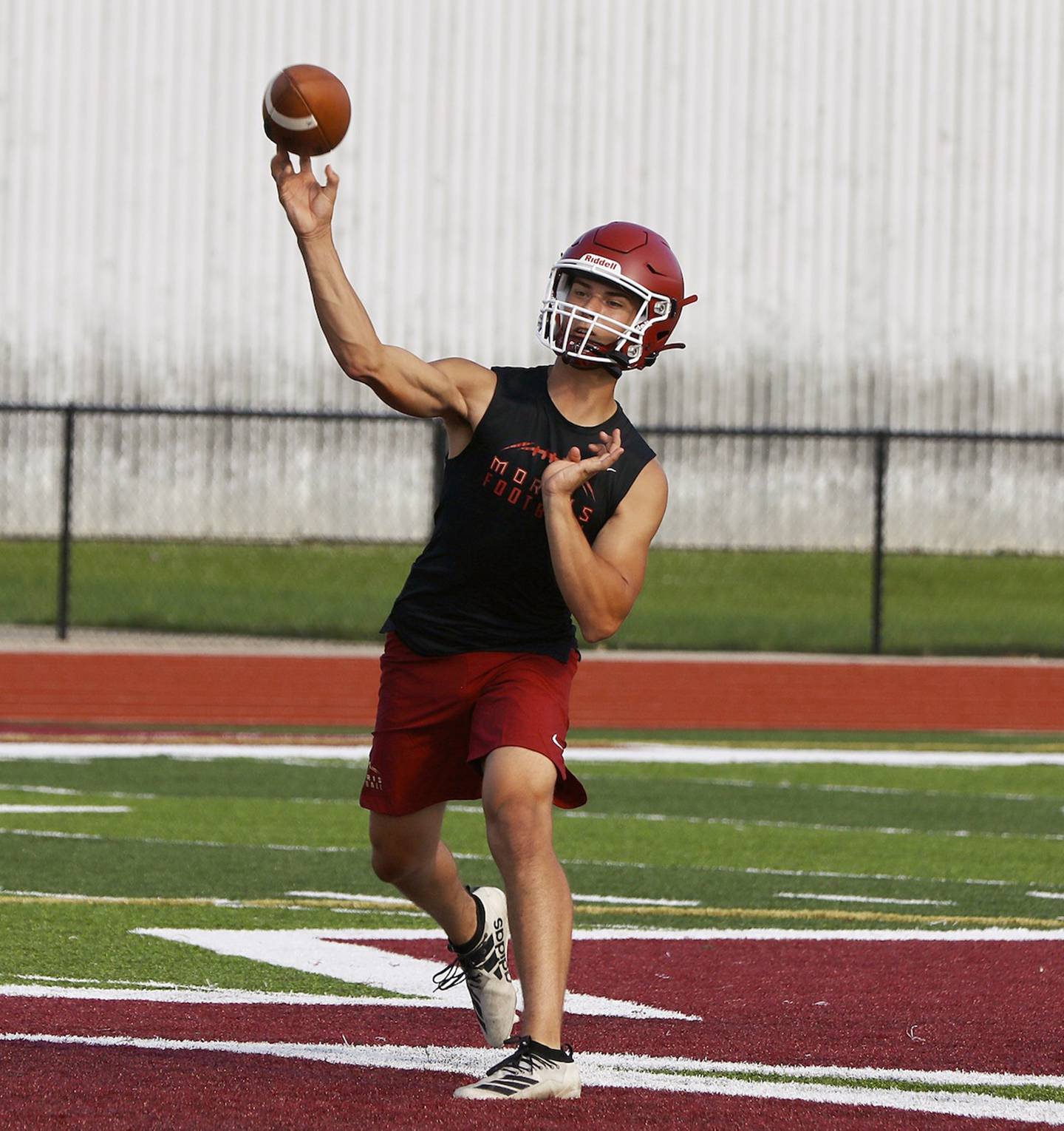 No score was kept during the 7-on-7, which involves seven players on each side. The only lineman is the center, who snaps the ball to the quarterback. There is no pass rush as the rest of the players other than the quarterback and center run pass routes.
The Redskins receiving corps repeatedly got open, and Romak was able to hit them with regularity. Players such as Myles Johnston, Aidan Romak, Henry Hansen, and Cameron Hatcher were offensive standouts, while on defense, Reddinger, Jorge Loza, Broc Grogan and Nico Howard recorded interceptions. Additionally, Will Knapp ran down a Yorkville receiver and stripped him of the ball before he reached the end zone.
"The best play for us, I thought, was what started out as a bad play," Thorson said. "We blew a coverage, but Will Knapp hustled, ran their guy down and stripped the ball before he could score. That's the kind of effort we want, and we got it all day.
"We had another play where Cameron Hatcher kept running his route and ended up catching a tipped ball for a touchdown."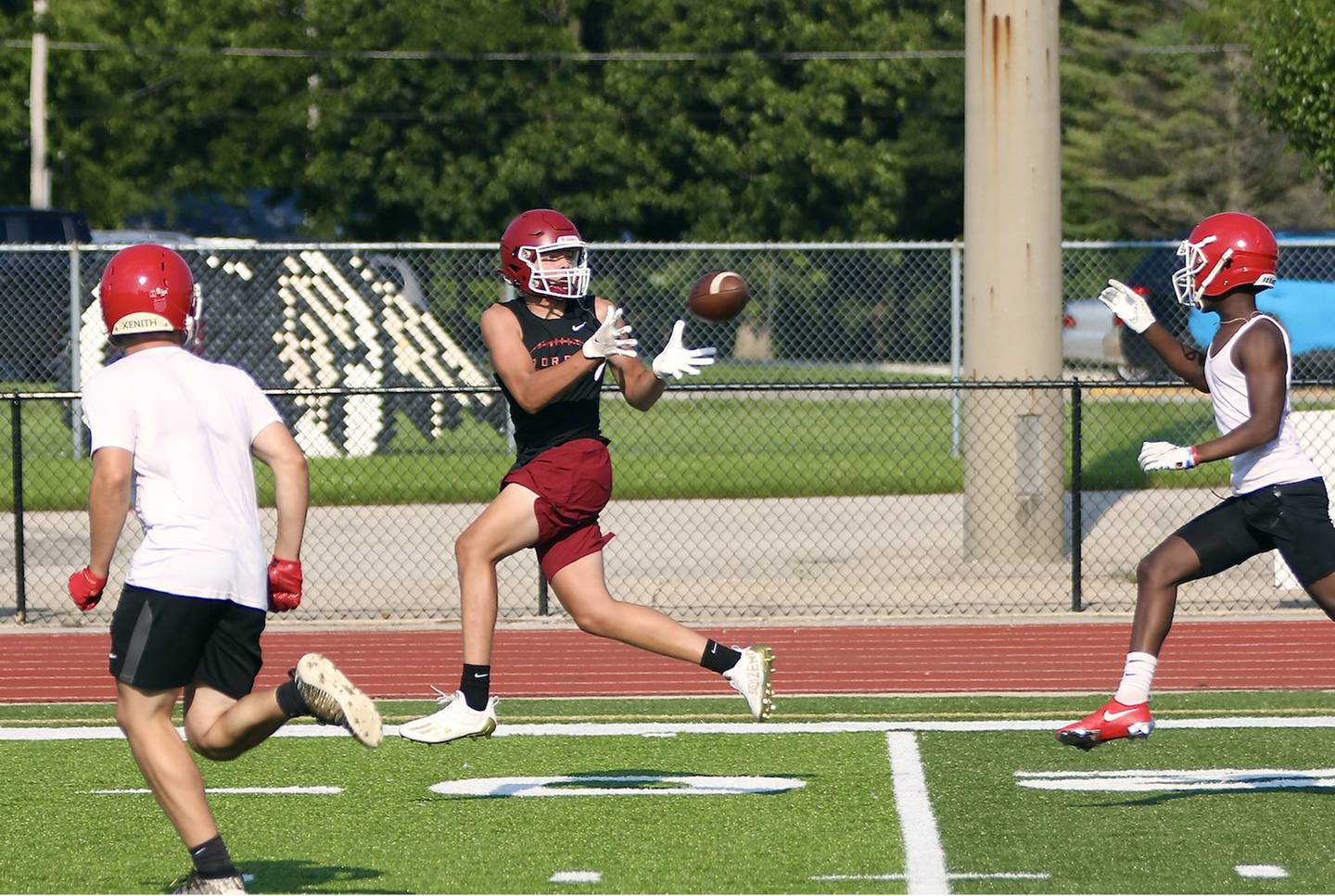 The Redskins open their season on Aug. 27 at Coal City.
"This was not a real game, but I liked the attitude our guys had," Thorson said. "They want to compete. Most kids aren't looking forward to going back to school, but our guys can't wait for August to get here. They are ready to get going.
"Also, today was a day to work through our depth. We have a lot of good players and a lot of guys who can make plays. The competition is deep at every position, and that's a good thing. It will just make the kids push each other to get better."