SYCAMORE – For 35 years, snow, sleet, rain and hail never stopped United States Postal Service carrier Bob Johnson from delivering the mail.
On Oct. 1, Johnson delivered his last letter, and he will retire at the end of the month.
To celebrate Johnson's retirement, residents along his route decorated their yards with signs and their mailboxes with balloons and gave him cards.
About 15 people gathered at Mary Shipman's house in Sycamore to wish Johnson farewell and good luck on his retirement. Shipman and her neighbor Pat Matranga organized a neighborhood collection as a farewell gift. They collected enough money to purchase $550 worth of gift cards for Johnson to use at some of his favorite businesses, including Blain's Farm & Fleet, John Deere and Sorrento's Restaurant.
Johnson, whose rural Sycamore route has 500 stops, said he loved his job "not because of the route, but because of the people."
"As a Christian, I want to make others happy and do the best that I can to be helpful," he said. "I was brought up to treat everyone as a neighbor."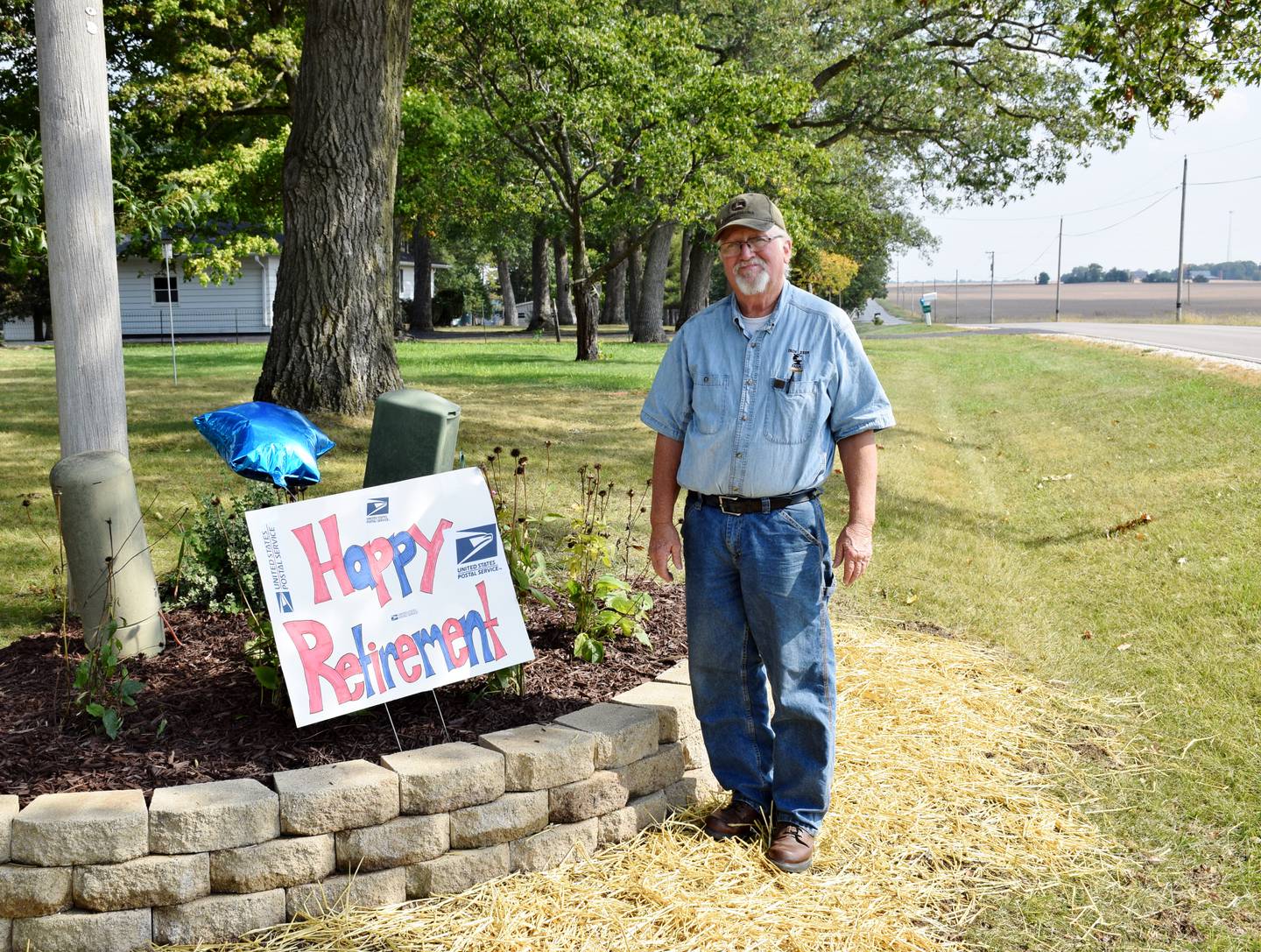 Johnson, 66, also is a farmer. He has compiled two agriculture-related books with his wife of 45 years, Phyllis Johnson: "Corn Pickers and the Inventors Who Dreamed Them Up" and "Corn Cribs: Every Corn Belt Farm Had One." Their third book, which will be about corn choppers, will be released in two years. Johnson plans to stay involved in the Sycamore community and continue farming.
In a postcard he gave to each of his stops on his last day, Johnson wrote that he estimates he has driven 515,000 miles and braked for at least 3.9 million mailbox stops.
"When I started this 65-mile daily route, about half of the roads were gravel; now there is only 1 mile that isn't paved," the postcard text reads. "There were about 400 boxes in 1985; now there are almost 500. Only two or three mailboxes have survived the elements, and there are about 60 families that have been here since then."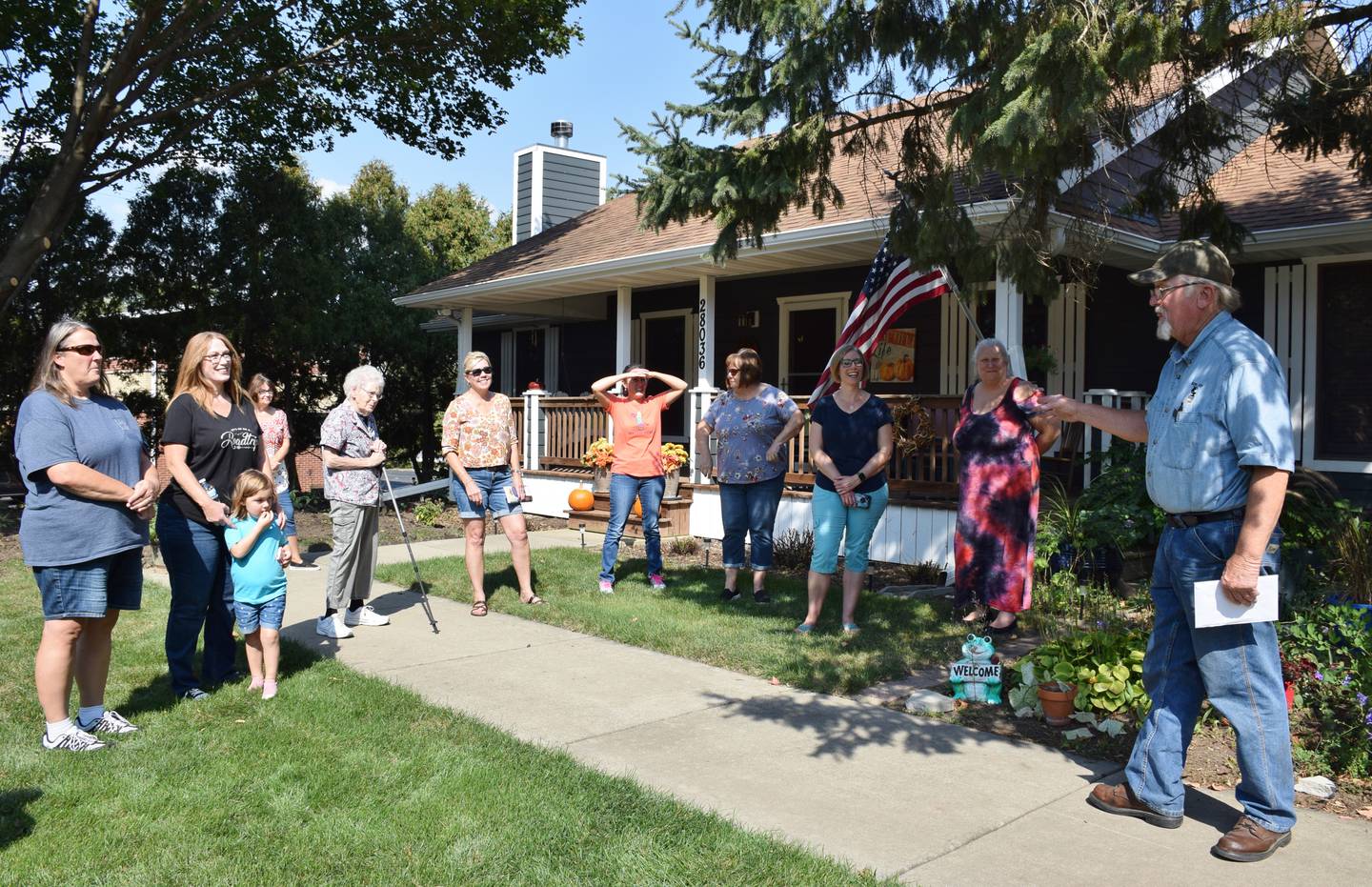 Sycamore resident Irene Kuusisto, who is one of the 60 families original to Johnson's route, said she will miss having Johnson as her mail carrier.
"He's a great carrier and has always taken care of my mail," she said. "I appreciate all he's done, and I wish him the best in his retirement."
Laura Lind of Sycamore describes Johnson as "a great mailman."
"He's a great person, and mailmen aren't like Bob anymore," she said. "He's a dying breed."
Shipman said what sets Johnson apart from other mail carriers is "he made it a point to know everyone around here personally."
"It was important for him to know all the people in the area," she said. "He treated our mail with care. He brought items up to the porch, he didn't stuff it in the mailbox. He went above and beyond. You could tell that he cared. He treated us all as more than strangers, more than just people. He made us his friend."