PLAINFIELD – Brady Louck didn't plan to be on the mound until the weekend, but then not much went according to plan at Plainfield East over the last day.
Good thing for the Bengals they had Louck to turn to.
The left-handed Notre Dame recruit, taking the reins in relief in a game suspended from Wednesday because of recurring rain, threw four and two-thirds strong innings Thursday. He also doubled in the tying run, and fourth-seeded Plainfield East poured on the offense late to beat 13th-seeded Oswego East, 9-3, in a Class 4A Plainfield East Regional semifinal.
"Obviously, I wasn't planning on pitching today, I was more thinking about pitching Saturday [in a regional final]," said Louck, who allowed two runs on two hits, striking out six. "But I mean, yeah, I was ready to go, I was locked in today."
Plainfield East (21-12), which moved on to play the Neuqua Valley-Metea Valley winner in Saturday's regional final, is no stranger to unusual postseason baseball circumstances. The Bengals, after all, last year won a state title as a No. 13 seed.
In this playoff opener the Bengals and Oswego East (10-18) endured an 87-minute rain delay in the bottom of the second inning Wednesday with the Wolves leading, 1-0. The game finally resumed, but was suspended less than 10 minutes later in the top of the third when another downpour came.
The stop-start activity burned Oswego East's two Division I pitchers, Vanderbilt recruit Noah Schultz and Wichita State commit Ashton Izzi. Izzi threw only nine pitches Wednesday but was unable to go Thursday.
"It wasn't a good situation for either team, to be honest," said Plainfield East coach Adam O'Reel, who had started and used Central Michigan commit Christian Mitchelle on Wednesday. "Nobody wants to sit there and play another game the next day and stop the momentum. But it's one of those things that eventually someone has to take advantage of a situation, and our guys did a good job of finally getting some at-bats going."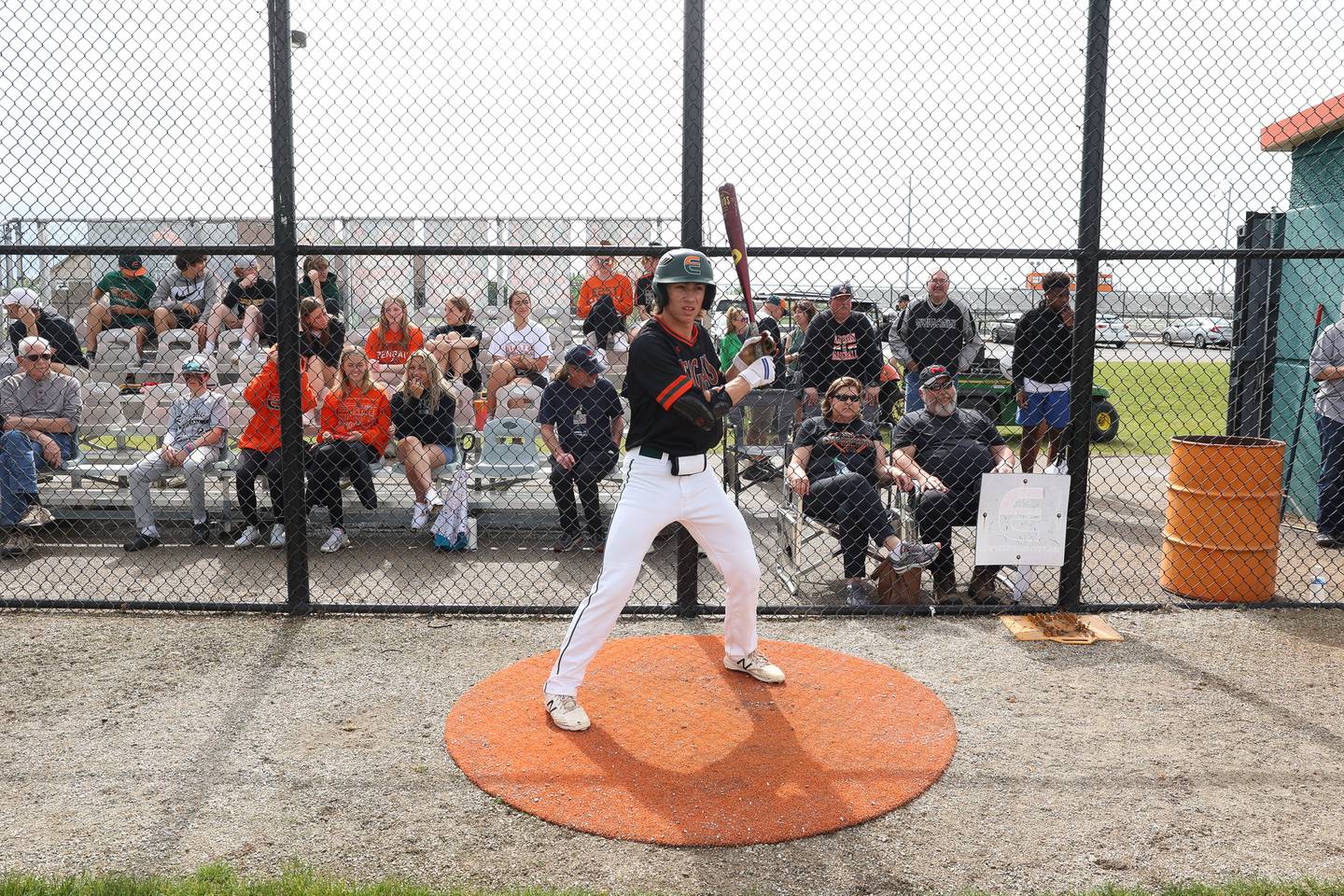 And Louck gave the offense ample time to get revved up.
He needed only 14 pitches to get through his first two innings of work and retired the first six batters he faced in.
"There is a certain thing about him and Christian. They're special players, and there's not a fear with them," O'Reel said. "They're going to attack you, and they're going to come after you. They're not afraid of the scenario. They rise to the occasion."
Plainfield East promptly tied it at 1-all in the bottom of the third, Anthony Morgan drawing a leadoff walk and scoring as Louck drilled a double to deep right. Morgan's two-out single scored Colin Lamb with the go-ahead run in the fourth, and the Bengals pulled away by scoring two runs in the fifth and five more in the sixth, 11 batters coming to the plate in the sixth.
Oswego East didn't help its cause with two errors and a wild pitch in the fifth and two walks and an error in the sixth.
"They just had timely hits," Oswego East coach Brian Schaeffer said. "We couldn't execute some plays, and when that happens it always seems to snowball. I'm proud of how we competed."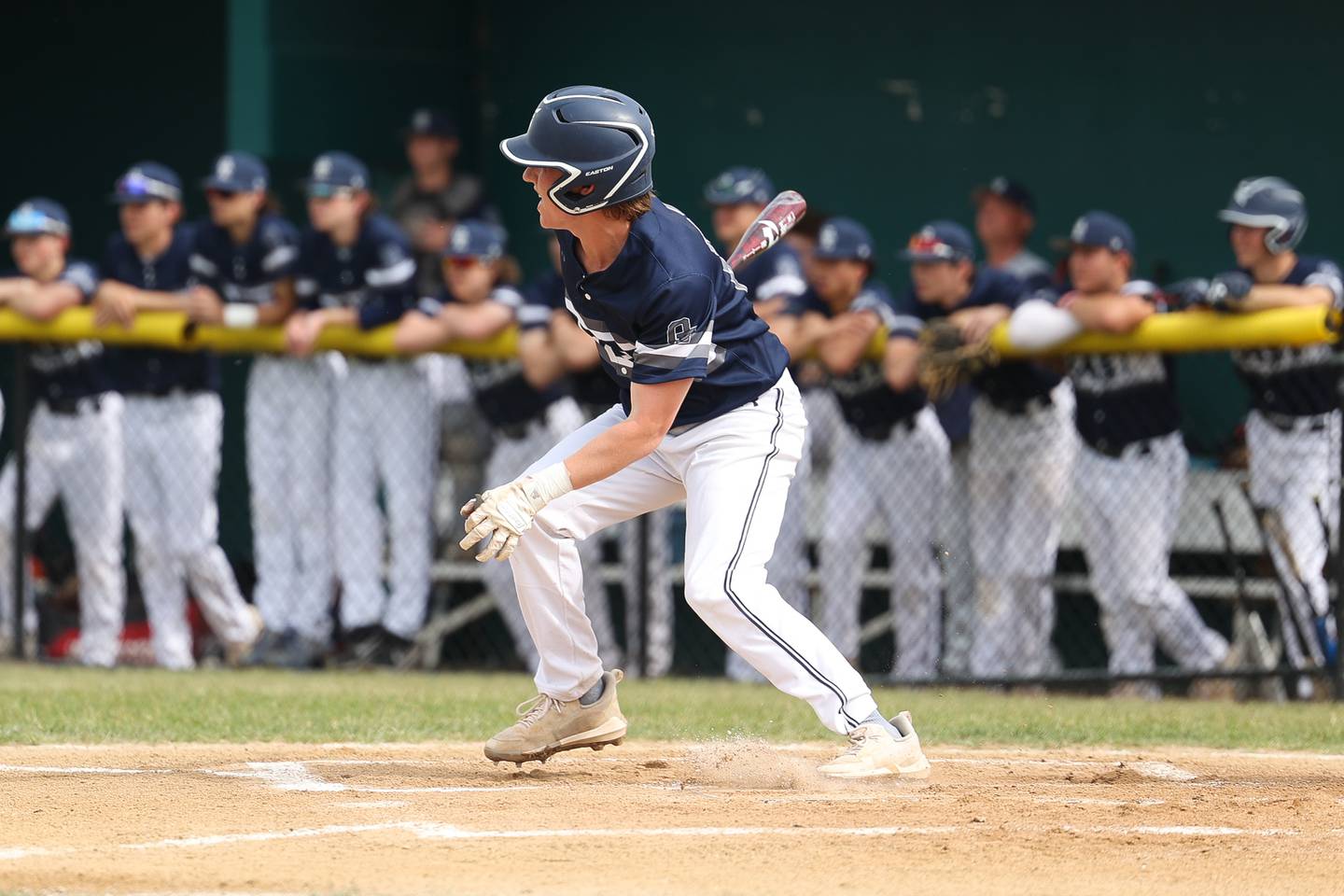 Indeed, the Wolves closed to within 4-3 in the top of the sixth. Josh Polubinski doubled in a run, and Cody Haynes scored the second on a wild pitch.
But Plainfield East answered with its huge sixth inning that didn't have one big hit but did have five singles. Eight straight Bengals reached base, with Nathan Rudd singling in a run with the third of his three hits.
"We did grind at-bats, and we did not chase," O'Reel said. "I would not say we barreled a ton of baseballs, but we had competitive at-bats, put the ball in play, they made a mistake or two or walked a guy or two and then we got the hit."
Haynes singled in the lone run Wednesday for Oswego East, which managed only three hits for the game.
"Brady threw well and kept us off balance. It was an offensive struggle," Schaeffer said. "They tied it right away, and we couldn't get any offense, and we started to press, and we struggled today."