PLANO – Manny Marin had already enjoyed a productive day when he walked to the plate in the sixth inning Monday.
His last swing made it a memorable one.
Marin, Plano's senior shortstop, doubled down the third base line in the final at bat on his home diamond for his 100th career hit. Then he scored the winning run on Jake Decker's infield single, as the Reapers beat IMSA 10-0 in six innings in the Class 3A Kaneland Regional quarterfinal played in Plano.
"It meant a lot," said Marin, 3 for 3 with five runs batted in, who will play collegiately at Sauk Valley Community College in Dixon. "Hard work pays off. I'm grateful to be able to score that winning run."
Marin had a huge hand in Plano (13-20) advancing to face Benet in Wednesday's regional semifinal at Kaneland. He tripled in two runs in the first inning, drove in Mason Accidentale with a sacrifice fly in the third and doubled in two more runs in the fourth.
It helped make a winner of Plano's Eric Perez, who struck out 12 and allowed just two hits over six innings. Marin became the second Plano senior this week to reach 100 career hits. On Friday Accidentale homered for his 100th hit.
"Manny is like having a second coach on the field, is such a hard worker," Plano coach Nate Hill said. "He's a kid we hate to see leave, but he's got a heck of a career still ahead of him."
Marin, like Accidentale, has been a mainstay for Plano since he arrived as a freshman. Always a steady glove, Marin hit a modest .253 in 30 games his freshman year, but with just two extra-base hits.
"As a freshman I knew my body was not where I wanted it to be. I knew going into my sophomore year I needed to get bigger and stronger," Marin said. "Unfortunately, I didn't get a sophomore season because of COVID but coming into my junior year I felt even more comfortable and strong."
It showed.
Marin hit a team-high .370 with nine extra-base hits as a junior, and has been even better this year, hitting .443 with 26 of his 43 hits for extra-bases.
"We always knew he had the potential," Hill said. "He came in freshman year a little timid, but he's just got bigger and stronger putting in the work year-round. He works his tail off."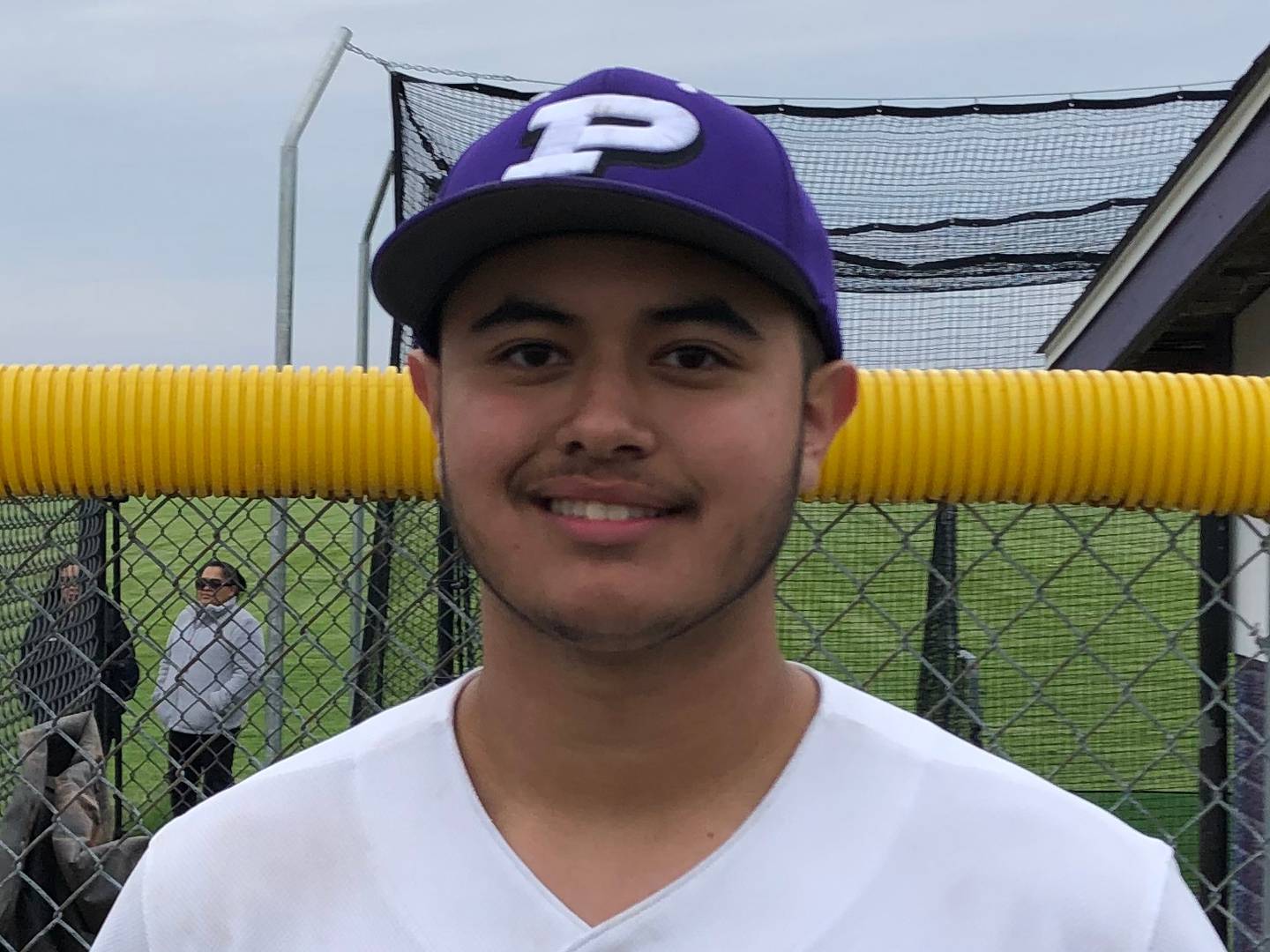 Perez, meanwhile, was in command throughout Monday.
He gave up a single to lead off the game, but then retired the next nine batters he faced, striking out the side in the third inning. Perez got a little help from his defense, too. Decker threw out a runner trying to stretch a single to a double to start the fourth, and Perez then set down the final eight batters he faced in his best outing of the season.
"He came in and did what we expected him to do. He did a great job," Hill said. "He doesn't throw overly hard, but he hits his spots."
"We had played them before, so we came in with a good game plan," Perez said. "My curveball was working well throughout. The second inning was when I really started to feel good with the velocity on my fastball."
Luca Schoensee was 2 for 4 with a double, two runs scored and an RBI, and Accidentale had a double and three runs scored for Plano, which scored three runs in the first inning, three in the second, two in the fourth and one run each in the fifth and sixth innings.