The Oswego Police Department has once again earned re-accreditation from the Commission on Accreditation for Law Enforcement Agencies, Inc. (CALEA).
The CALEA Commission voted to approve re-accreditation of the department Nov. 19, recognizing their excellence in public safety and commitment to community.
In a statement, CALEA officials said the re-accreditation signifies that "Oswego Police are at the forefront of the best practices in the profession and are committed to providing the level of professionalism and service delivery expected by the community and business members of Oswego."
"It has become the culture of this department to operate at these high standards. This award is validation that our personnel and operations are aligned with national guidelines and best practices for the delivery of public safety services," Chief Jeff Burgner said in the statement.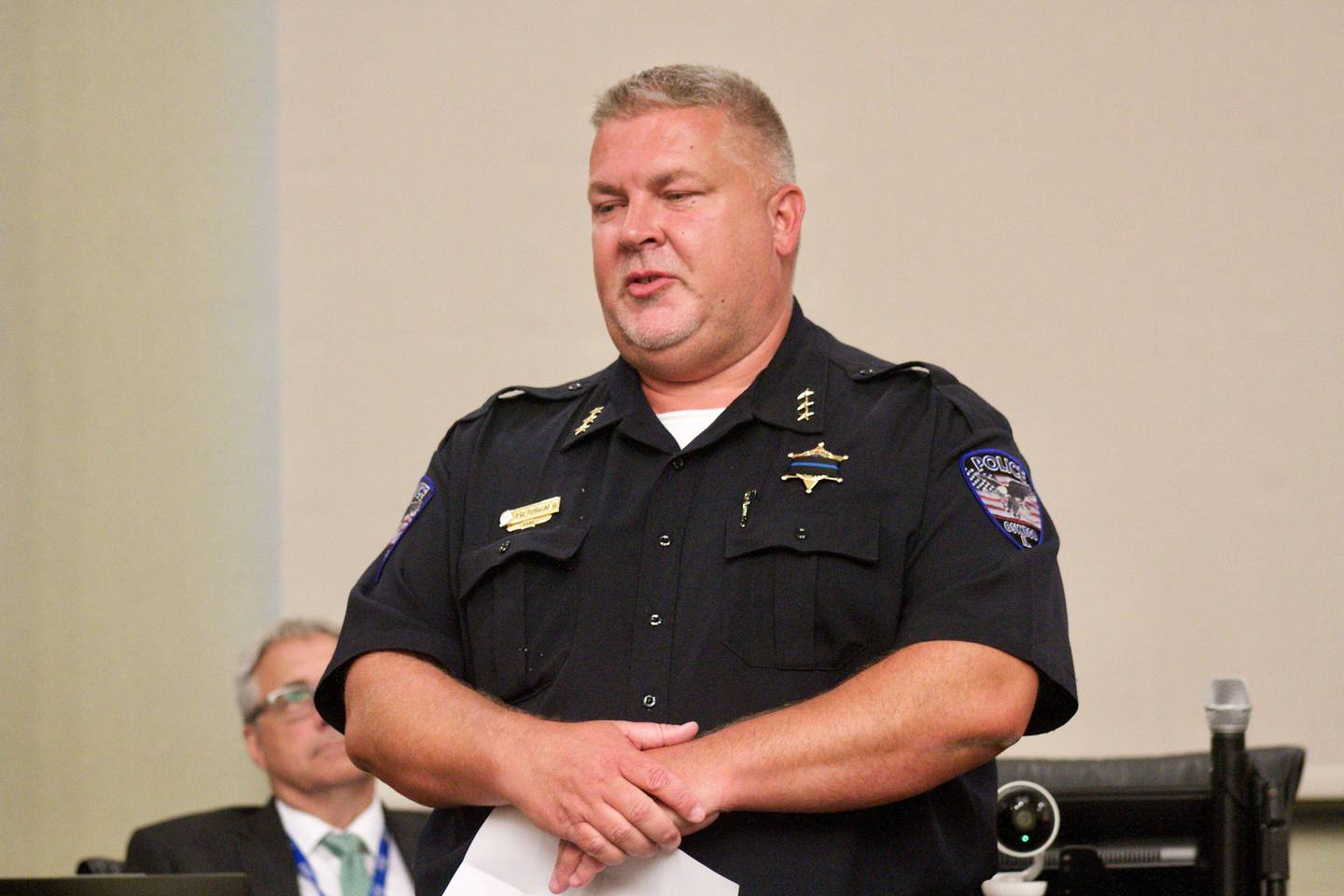 In order to determine an agency's compliance with over 400 law enforcement accreditation standards, CALEA conducts annual assessments of the agency over a four-year period, culminating in a detailed site-based assessment. For the Oswego Police Department, that occurred Aug. 9-11.
Due to the COVID-19 pandemic, this assessment, which usually occurs onsite, was conducted virtually. In addition to a review of the department's reports, policies and procedures, the three-day process included in-depth inspections of the police department operations as well as 57 virtual interviews with agency personnel and community members. The approach not only further confirmed standards adherence, but also assessed effectiveness measures, process management and intended outcomes.
Originally accredited in 2005, this is the sixth time the department has received accreditation.
The CALEA Accreditation award is valid until 2025, and the department is required to maintain continuous compliance during the award period which is verified annually by CALEA.
CALEA was established as an independent accrediting authority in 1979 through the joint efforts of law enforcement's major executive associations:
• International Association of Chiefs of Police (IACP)
• National Organization of Black Law Enforcement Executives (NOBLE)
• National Sheriffs' Association (NSA)
• Police Executive Research Forum (PERF)
The purpose of CALEA Accreditation Programs is to improve the delivery of public safety services, primarily by: maintaining a body of standards, developed by public safety practitioners, covering a wide range of up-to-date public safety initiatives; establishing and administering an accreditation process; and recognizing professional excellence.