YORKVILLE – The Ice Cream Place is a treat for anyone in Yorkville looking for a family-friendly experience.
Owners Areli and Miguel Perez offer a flavorful line of hand-crafted ice creams, Italian ices, yogurts, milkshakes and fruit-infused drinks.
The new business is open from 11 a.m. to 9 p.m. seven-days-a-week in a retail center at 1439 Cannonball Trail.
At any one time, there are 24 different ice cream flavors available.
"Our ice cream is hand-made," Miguel said. "We make it here. It's always fresh."
Customer favorites are Oreo, coffee with almond, cheesecake bites, French vanilla, grandma's chocolate and pumpkin spice latte.
Other big sellers include cookie dough, tequila, bubble gum, chocolate chip, vanilla bean, strawberry and a couple of mint varieties.
"Any of our ice creams can be made into a milk shake," Areli said.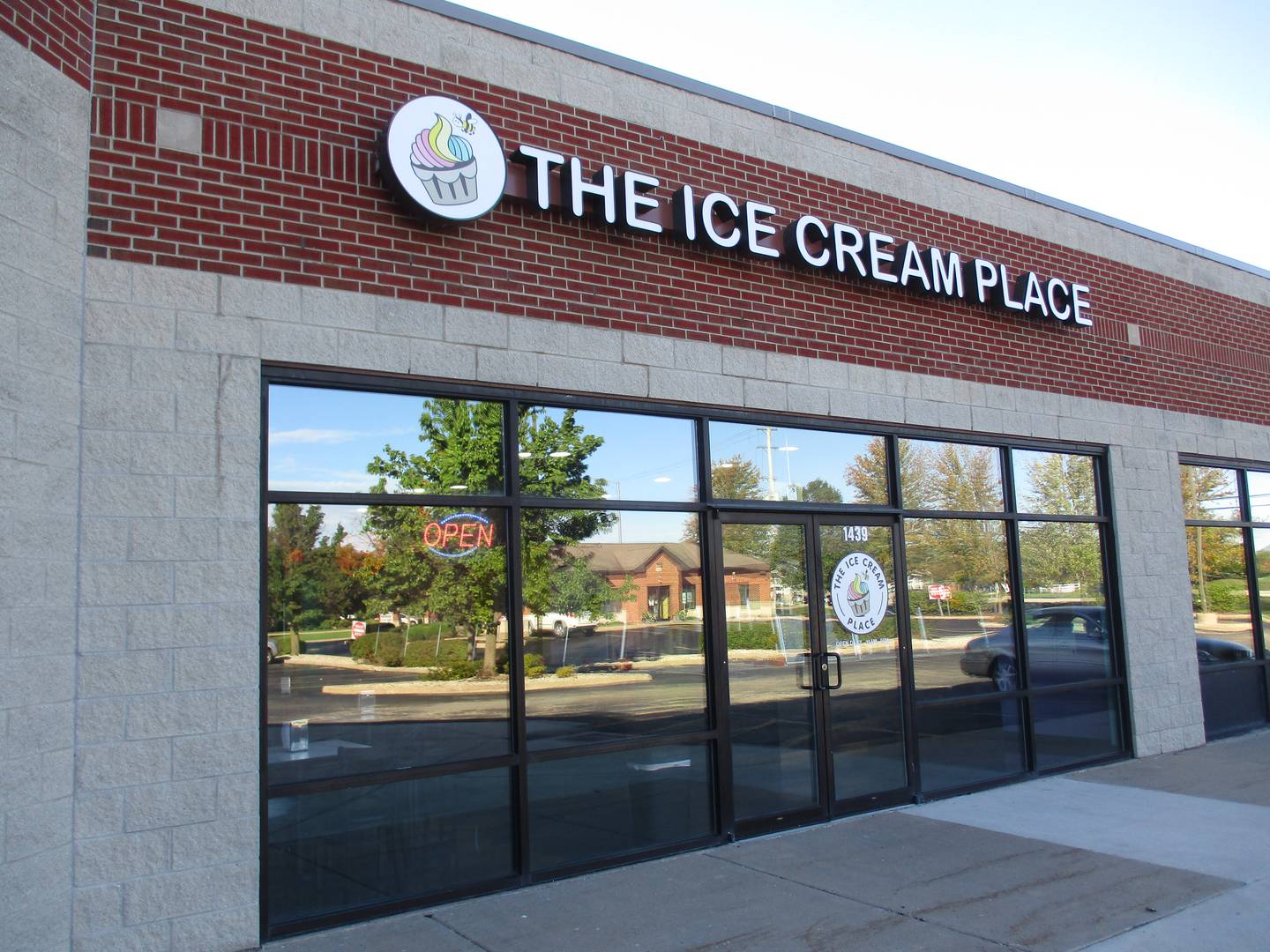 The couple moved to Yorkville about a decade ago, in search of good schools for their growing family.
They have worked hard to be successful.
Miguel owns and operates Bee Painting, Inc., which handles residential and commercial jobs, both interior and exterior. He has 18 employees.
Areli has worked as a medical assistant, but wanted to start a business of her own.
"It was a crazy idea," Areli said, explaining that she first toyed with the idea of a Mexican bakery before settling on an ice cream shop.
With plenty of encouragement and help from her husband, Areli set out to make her ice cream business a place for family and friends to relax and find refreshment.
"We wanted to be different," Areli said. "Bring your family and be comfortable."
Some customers want their ice cream to go, but plenty spend time at the shop to enjoy the tasty treats.
The shop has a large seating area with one of the walls turned into an expansive chalk board for children to be creative while adults can take a break from the day.
"You get to enjoy your ice cream while the kids have fun," Areli said.
Another wall in the seating area includes a giant colorful mural of feathered wings, just waiting for someone to stand between them for a photo. Artist Emmah Moyer, a friend, created the mural.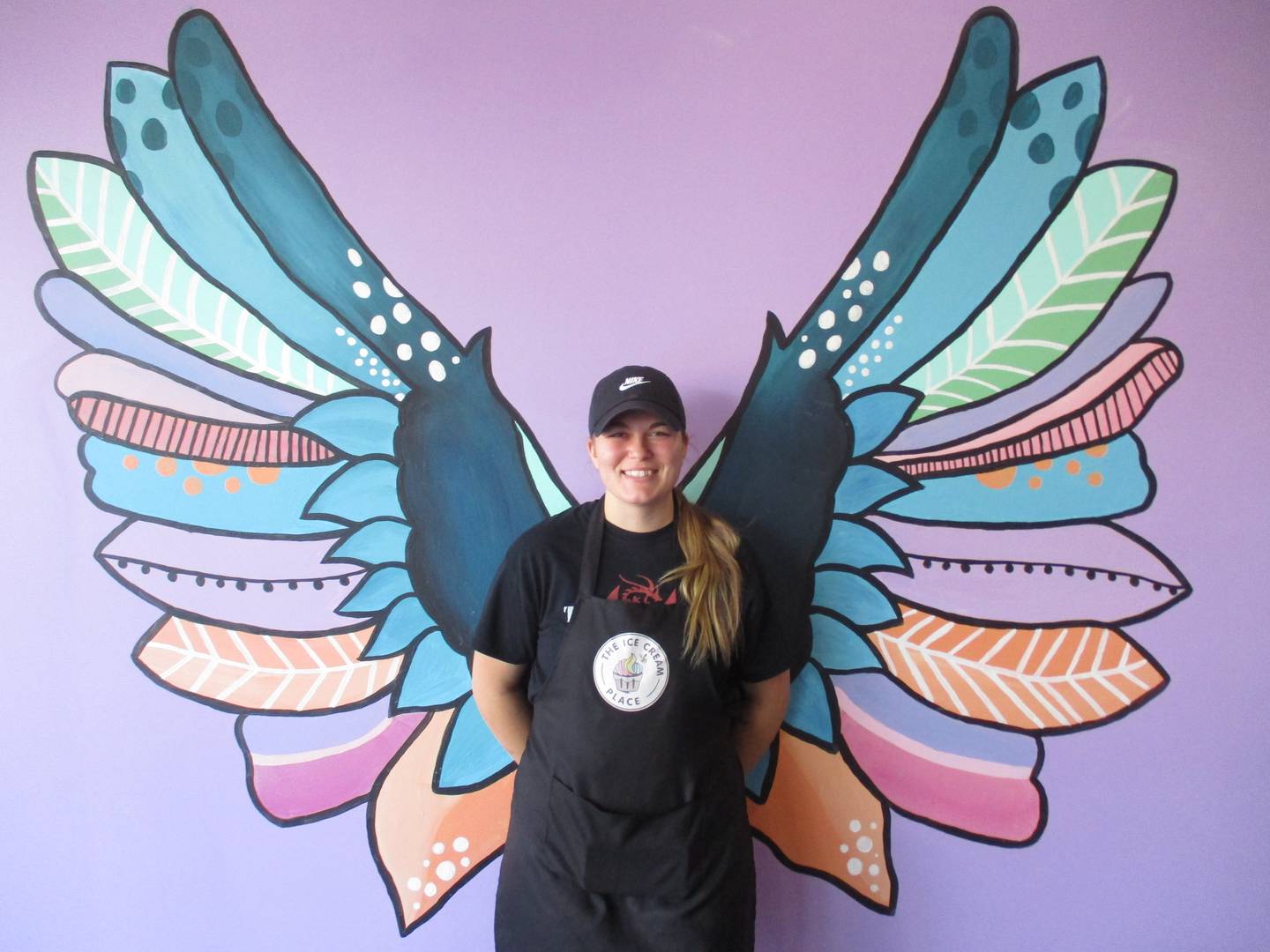 In one corner of the shop is the "Pay it Forward" bulletin board, where patrons can buy a treat for someone in need and post it. The board is covered with receipts from generous customers.
"Yorkville has great people," Areli said.
The Ice Cream Place is contributing to Yorkville's economy by employing manager Tiffany Molesi and three high school students who work at the shop part-time.
Areli and Miguel have three children, all students in Yorkville schools. The youngsters are enrolled in the school district's dual language program and the friendships are translating into customers for the ice cream parlor.
"We have a lot of support from the community," Areli said.
Miguel and Areli make the ice cream in small batches, so their treats are always fresh.
The ice creams are rich in creamy flavor. Many, like the cheesecake bites and the cookie dough, have chunky morsels.
The refreshing Italian ices, including strawberry, lime and mango, are loaded with pieces of fresh fruit.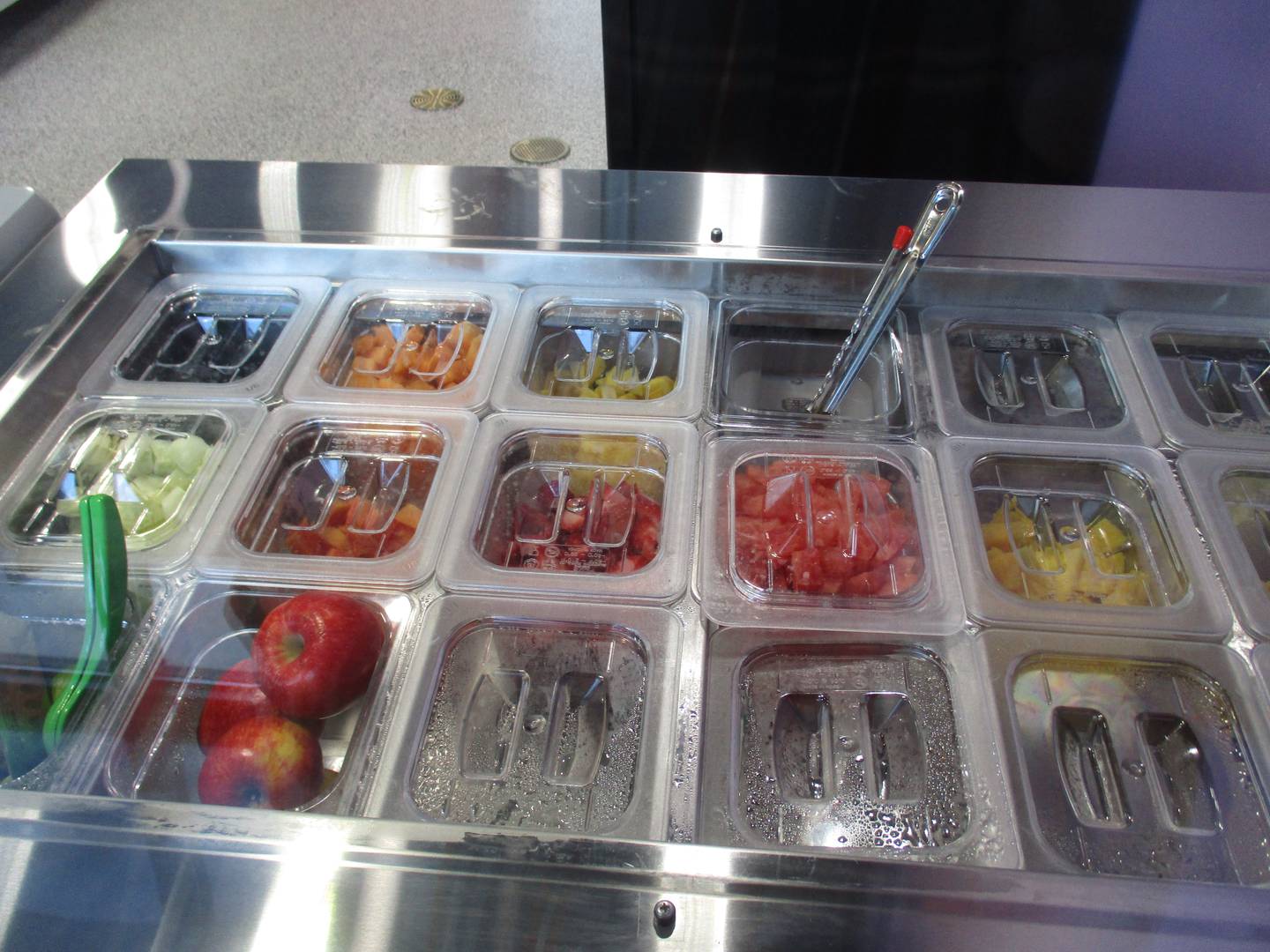 The various yogurts are a fruit-lover's dream as well, but also include a pecan and a pine nut for the adventurous.
While always keeping 24 ice cream flavors on hand, there are more that Areli and Miguel continually rotate in and out of the line-up.
There are other snacks available as well, including corn with cheese in a cup, as well as nachos.
During Yorkville's Biz Boo event on Oct. 23, the shop will be handing out candy to treat-or-treaters. For young people with allergies, the shop will offer toys, Areli said.