YORKVILLE – It's going to get a bit crowded at Yorkville's popular Riverfront Park this spring and summer.
Construction crews are expected to use a portion of the park to stage heavy equipment and building materials for performing extensive repairs to the man-made island opposite the shoreline.
The linear island, built to create the whitewater course that flows between the island and the south bank of the river, has suffered from serious erosion problems.
The walkway that runs the length of the island is considered unsafe.
As a result the steel bridge connecting Riverfront Park with the concrete island has been closed for several years, denying visitors access to the walkway and to the spectacular views from the gently arching span overlooking the watercourse.
Yorkville Director of Parks and Recreation Tim Evans said the Illinois Department of Natural Resources is moving ahead with plans to undertake the long-awaited repair project starting in May.
The area between the bridge and the playground will be used for staging equipment and materials, Evans said, while a portion of the city parking lot next to Foxy's Ice Cream, 131 E. Hydraulic St., will be closed to provide workers with access to the shore.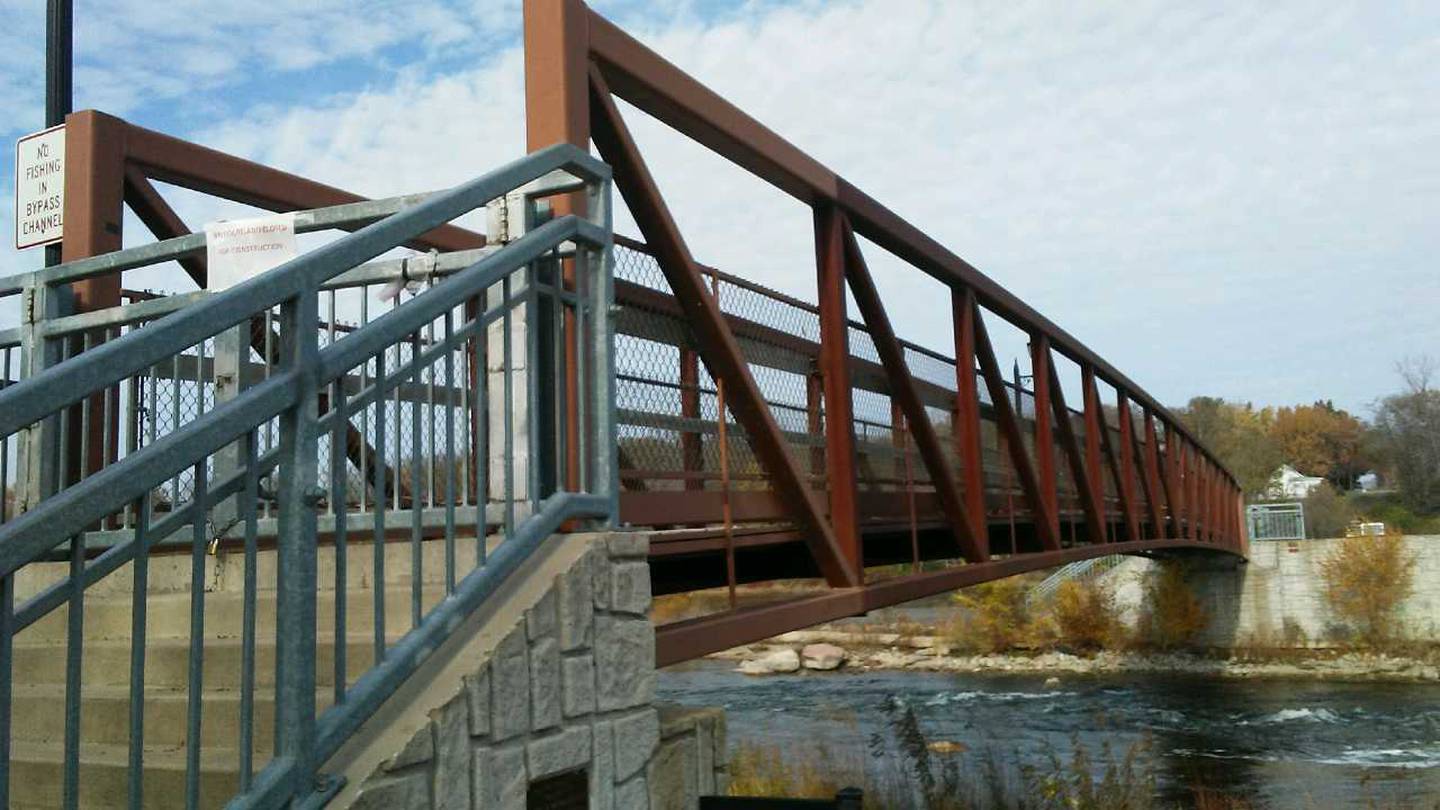 Nevertheless, the city's Parks and Recreation Department plans to use Riverfront Park as always for annual summer festivals, including Summer Solstice on June 24-25 and Riverfest on July 15-16.
"We'll have to work around the construction," Superintendent of Parks Scott Sleezer said. Festival layouts and parking will need to be adjusted, he said.
When the Glen D. Palmer Dam renovation project took place from 2006 to 2010, part of the engineering work was to establish the 1,100-foot-long Marge Cline Whitewater Course along the south shore of the river.
The course attracts kayakers and canoeists from far and wide, with channels suitable both for novices and more experienced paddlers.
The poured concrete island extends both east and west of the dam.
The island is surrounded and covered with stone rip rap and topped with a sidewalk running almost its entire length.
The stone work supporting the walkway has eroded and made the path dangerous for pedestrians.
Evans said the state recently notified the city that final permits for the repair project have been approved.
The work will include grouting the sidewalks that have been undermined by the erosion as well as installation of stone riprap to restore the island's shoreline, Evans said.
In order to perform the work, construction crews will need to build a causeway across the channel and close access to the Riverfront Park walkway, Evans said.
The state expects that the project will be completed before the end of the year, Evans said.