Community Cares and the Kiwanis Club of Oswego partnered together in 2020 to continue a program that was originally started by St. Luke's Church in Boulder Hill entitled the "Back-to-School Clinic". The program was renamed to "Start Strong Backpack Program" as they believed every child is deserving of the tools needed to "start strong" at the beginning of a new school year.
In the first year of their partnership, Community Cares and the Kiwanis Club handed out 400 backpacks to students in the SD 308 community. "The work of Community Cares and Kiwanis in coordinating the Start Strong Backpack Program has been invaluable to our students and families," said Heidi Podjasek, Director of Social Emotional Learning.
As preparations were beginning for the 2021-22 school year, it was announced that a generous donor was providing school supplies to every student at Long Beach Elementary School. However, due to economic uncertainty in the area, it was still estimated that there would be a need for 400 additional backpacks that would need to be filled and handed out. "These are difficult times for so many," said Dr. John Sparlin, Superintendent of Schools, "and we are fortunate to have such great community organizations that provide so much to our families and students."
When the Start Strong Backpack registration was advertised, over 500 registrations were received in six hours and a waitlist was created. An urgent request for more donations went out through Community Cares, Kiwanis, SD 308, and other community members; instantly more donations started coming in to fill all of the requests. Volunteers spent two evenings sorting supplies and stuffing 864 backpacks which were distributed through a drive-through process on Aug. 6, at the Oswego satellite location of the Kendall County Community Food Pantry.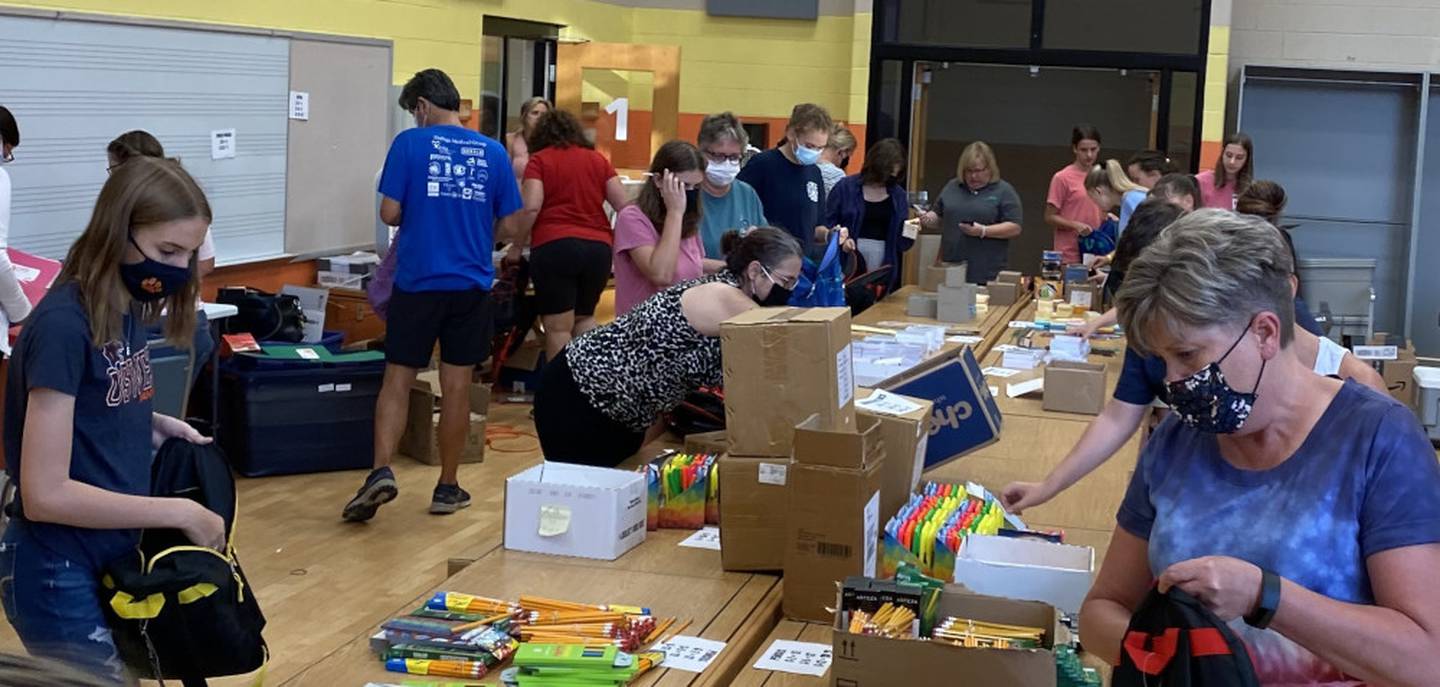 "The success of Start Strong is due to the support of the community at large," said Robyn Vickers, with Community Cares. "Business, civic groups and dozens of individuals donated supplies and money. It is a powerful example of what this community can do when it works together for a common cause. and I'm incredibly proud to be a part of it."
To follow Community Cares on facebook, go to facebook/communitycaresgroup. To follow the Kiwanis Club of Oswego, go to facebook/oswegokiwanis.