OSWEGO – As Dave Lay reflects on his first few months as Oswego girls basketball coach, one thing is for certain.
He's encouraged.
Lay's Panthers wrapped up a strong June on Thursday, June 30, going 2-1 at their Oswego Shootout. The lone loss came by only one point to Kaneland.
"Good, I felt really good," Lay said. "The girls have come a long way this summer. They're working really hard. They've bought in to what we're trying to do. We're really excited about the direction we're headed."
Lay, previously head coach at Plano, came aboard at Oswego in April after John Carlson stepped down. In the Panthers' June slate they went 7-5, including a 2-2 finish at Reed-Custer. The Morris Shootout was canceled, but Oswego picked up a few local games in its absence and went 2-1.
That kind of success, albeit in a summer setting, is a good sign for an Oswego team coming off a 2-26 season.
"One of the toughest things to do is to learn how to win," Lay said. "That's one of the things we've talked about in timeouts. We've had quite a few games this summer where we've been up six or eight points and it gets down to one or two. Instead of that killer instinct we've taken the foot off the gas and let teams get back in the game. I thought we started to see improvement in that today. In the games we were up, instead of going from eight to four, we went from eight to 12. That is huge."
Lay understands that that progress will not happen overnight.
"You have to learn how to win. Two wins last year, you start to have that negative mindset in what is going to happen for us to lose instead of how do we finish a game off," he said. "That takes time."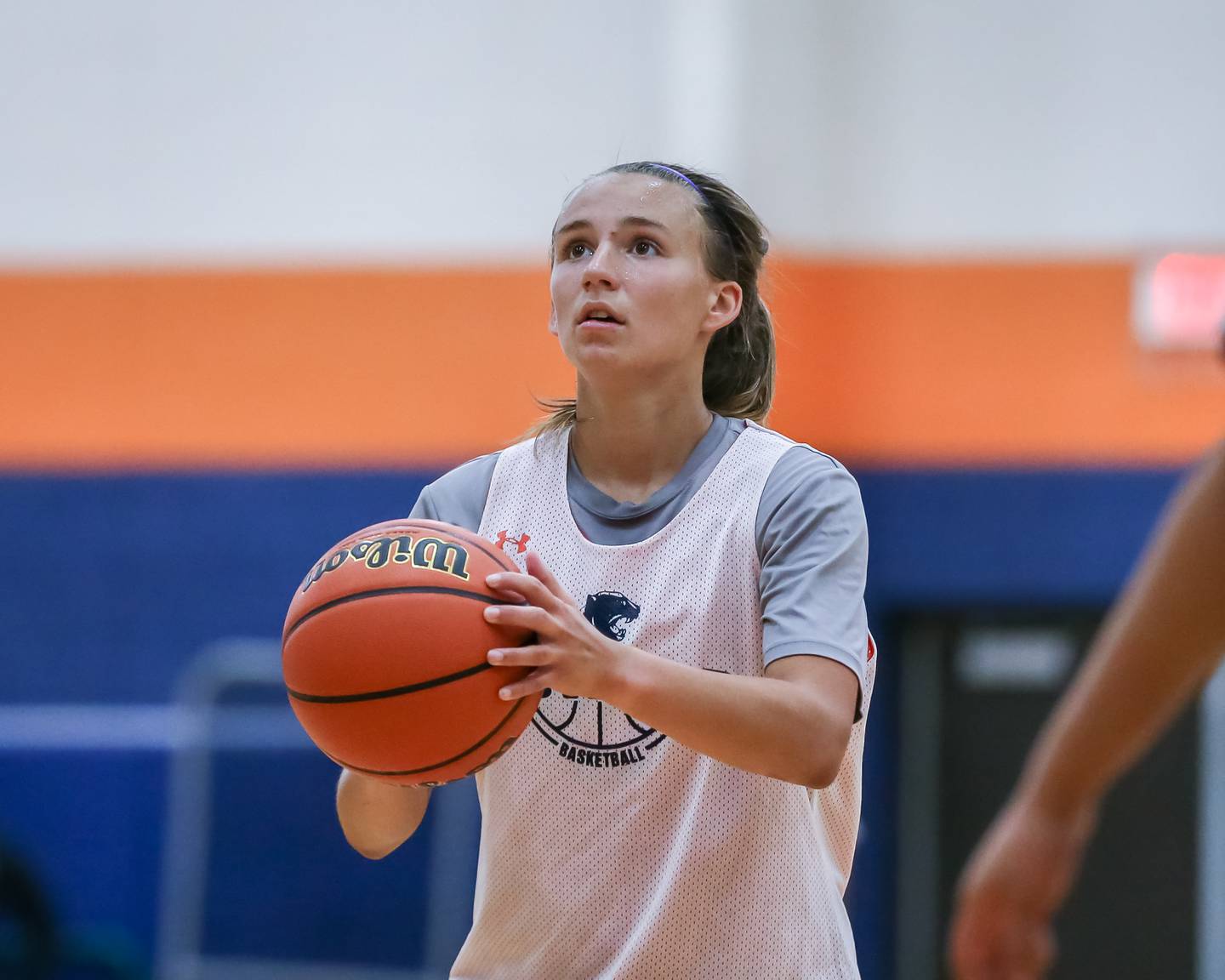 Lay, while not singling out individual girls, said that quite a few have impressed him – and made progress. He's particularly pleased with his team's growth defensively.
"Defense has been pretty solid this summer, really solid," he said. "We've really been pushing the help side defense, not giving up anything in the lane, particularly in the summer. They've listened to everything we've asked them to do. We have a long way to go, especially at the offensive end, to be the team that we want to be. But on the defensive side we've taken huge strides. We've made it very difficult for other teams to score."
Lay can't wait to keep it going into the fall and winter. Like his Plano team last season, Oswego is very young and returns quite a few girls to the fold this upcoming school year.
"I talked to Carlson a lot, and our seasons were very parallel," Lay said. "We both were very young, had a lot of injuries, nothing went right. They've exceeded my expectations as far as hard work. I'm fired up."