OSWEGO – At 6-foot-3, Josh Lopez is three inches taller than his next tallest teammate.
Oswego East's junior forward is the team's primary target on set pieces, including the free kick he received from Dylan Drendel that set him up to score the go-ahead goal in Saturday afternoon's 3-1 victory over visiting Downers Grove South.
Oswego East, which had shut out Joliet West, 4-0, less than 24 hours earlier, has now won three straight and improved to 3-1-1. Downers Grove South dropped to 1-3.
"His kids played hard," Wolves coach Steve Szymanski said. "I think they're lacking a goal scorer and we have two or three kids who are starting to step up which is nice."
A draw was nearing with under six minutes remaining. Drendel, whose hat trick on Friday led the Wolves to victory, was playing to win though. He booted a free kick from about 40 yards away toward Lopez, who had situated himself in the box eyeing the prospect of scoring.
"It was a good opportunity with space and a good ball from Dylan Drendel that kept popping over," Lopez said. "I was just fortunate to be in a great spot to just knock it into the side of the goal. I'm taller so I'm mostly our target for plays. I'm pretty good at timing and finding the right space for the ball."
After reaching halftime deadlocked in a scoreless game, the Wolves came out quickly in the second half. Junior MJ Hoffman, who had a pair of assists in Friday's win against Joliet West, added another one, perfectly setting up junior Jonathan Carranza on a cross with 36:57 remaining.
All Carranza had to do was receive the pass and give it a soft little kick and lift to send his shot well out of the reach of goalkeeper Lalo Villa to make it 1-0.
"MJ can take on anybody, all you do is call his name and he'll find you," Carranza said. "He's that (kind of) player. He played a nice ball in the middle and I got my foot on that ball and scored a nice easy goal."
The lead was a short one. The Wolves may have survived a threat off the foot of Daniel Smazil, whose shot skipped wide left at 35:42, but couldn't avoid a 25-yard blast from junior Jacob Day with 33:39 left to make it 1-1.
"I was trying to put it on frame and was picking for the top left, and was very surprised it went there," Day said. "That was a good shot, I felt. It was pretty nice to score there and I thought we had the momentum on that play."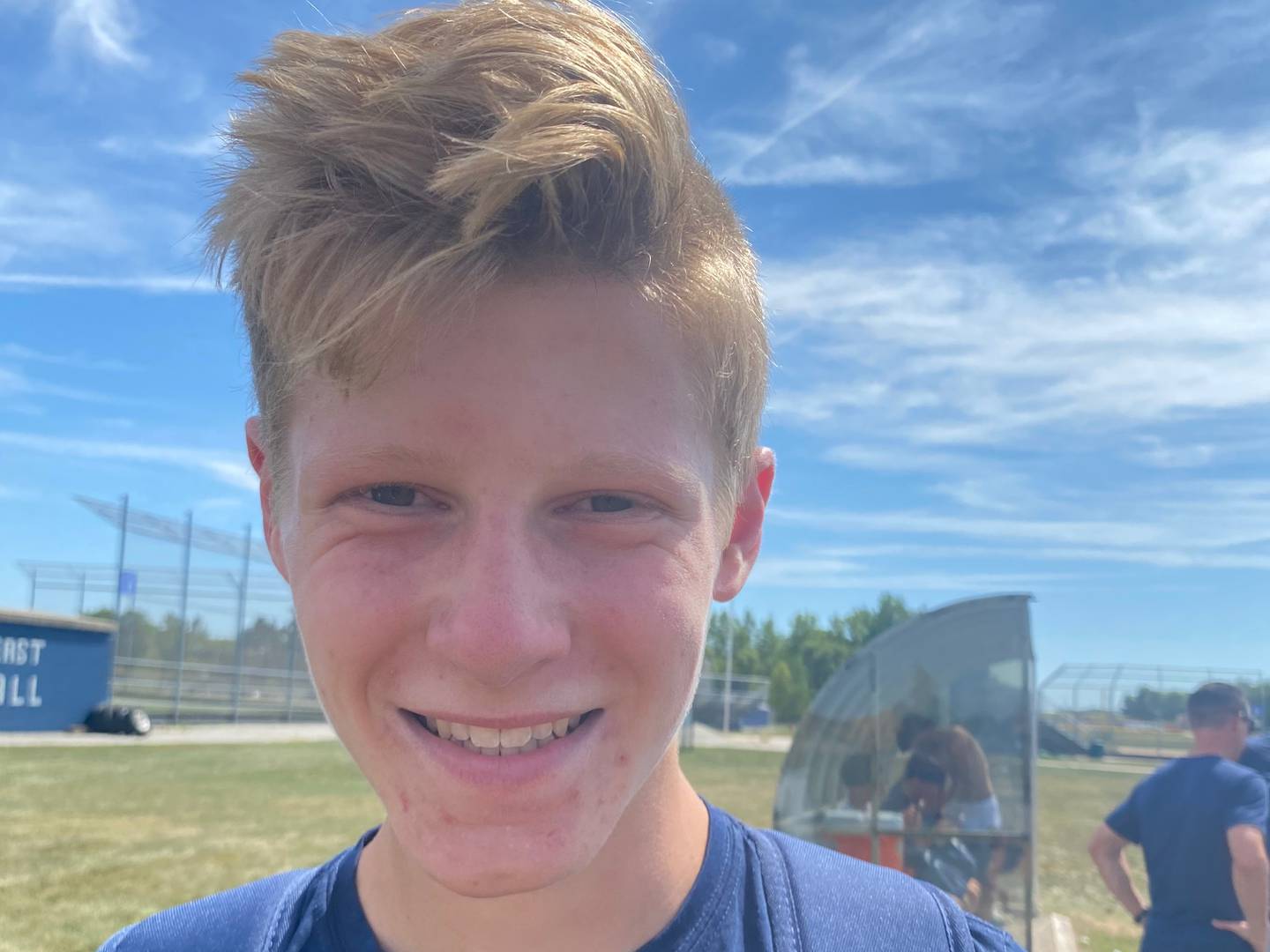 Both teams locked down defensively before Austin Ward and Drendel had back-to-back shot attempts for the Wolves in the 68th minute, but both were deflected and denied. Not giving up, Drendel proceeded to make his biggest play of the day with his free kick, which would help break the 1-1 tie with 5:48 left.
Downers Grove South kept fighting, chasing the elusive equalizer until surrendering another goal from Lopez with 0:27 remaining.
"I thought we played well today," Mustangs coach Jon Stapleton said. "The last goal we were trying to get an equalizer which kind of left us exposed in the back. Credit them for finishing, but we took that gamble willing to go (for the tie). I thought it was nice to show some resiliency in falling behind and coming back. I was proud of that effort, but the number of balls that are bouncing in the box are going to be trouble for us."
It was a highly successful week for the Wolves, winning all three games, outscoring Plainfield South, Joliet West and Downers Grove South, 10-1.
"Our wings have all gotten wide and then in the middle we're all connecting passes," Oswego East senior Landon Kangas said. "We've found that we have more scoring opportunities if we get out wide. It's working out really well for us."