Dupablo Parodis-Yu isn't the kind of kid who craves attention, but when you do the things he does on the soccer field, it's impossible not to recognize how special the Oswego East senior has been for theWolves.
A year after leading the most successful team in program history in assists, Parodis-Yu accounted for 62% of the team's scoring this fall, leading an extremely young squad to another competitive winning season.
He is the Record Newspapers boys soccer Player of the Year.
"We talked to all the guys at the end of the season and then when we did tryouts and I basically told him that you're going to have to carry the load for us," Wolves coach Steve Szymanski said. "I told him that he was going to get killed out there because every team knew he was the guy so he would get fouled, but he was tough. For a guy who is 130 pounds soaking wet, he never backed down. He was a tough player for us."
He's never been one to back down from a challenge in the beautiful game. Parodis-Yu knew this year wouldn't be easy, but also understood how significant his role would factor in the team's success or lack thereof it.
He would need to communicate more, take on a larger leadership role and become more of a scorer than a playmaker. Ultimately, he would do it all.
"It was tough being someone that my team relied on and having other teams man-mark me during games, but I just found a way to get past that and improve," Parodis-Yu said. "I don't think this season was more physical than any other season, but I did have to change the way I played a little to adjust to the new team."
Oswego East (9-7-4) only returned four players from last year's team, which won the first regional title in program history. Senior defender Drew Karg and junior goalkeeper Javi Ruiz returned to the starting lineup, while Parodis-Yu's twin brother, Zedaniel, who was the first guy off the bench last year, moved into a more prominent starting role.
"What I'm most impressed from Dupablo this season is how he manages to score and assist so much all by himself," Zedaniel Parodis-Yu said. "I enjoyed managing to be able to still do good even though our team might not be the same as last year. It felt nice to still have a reliable team to work with and I thought that we did very well this season."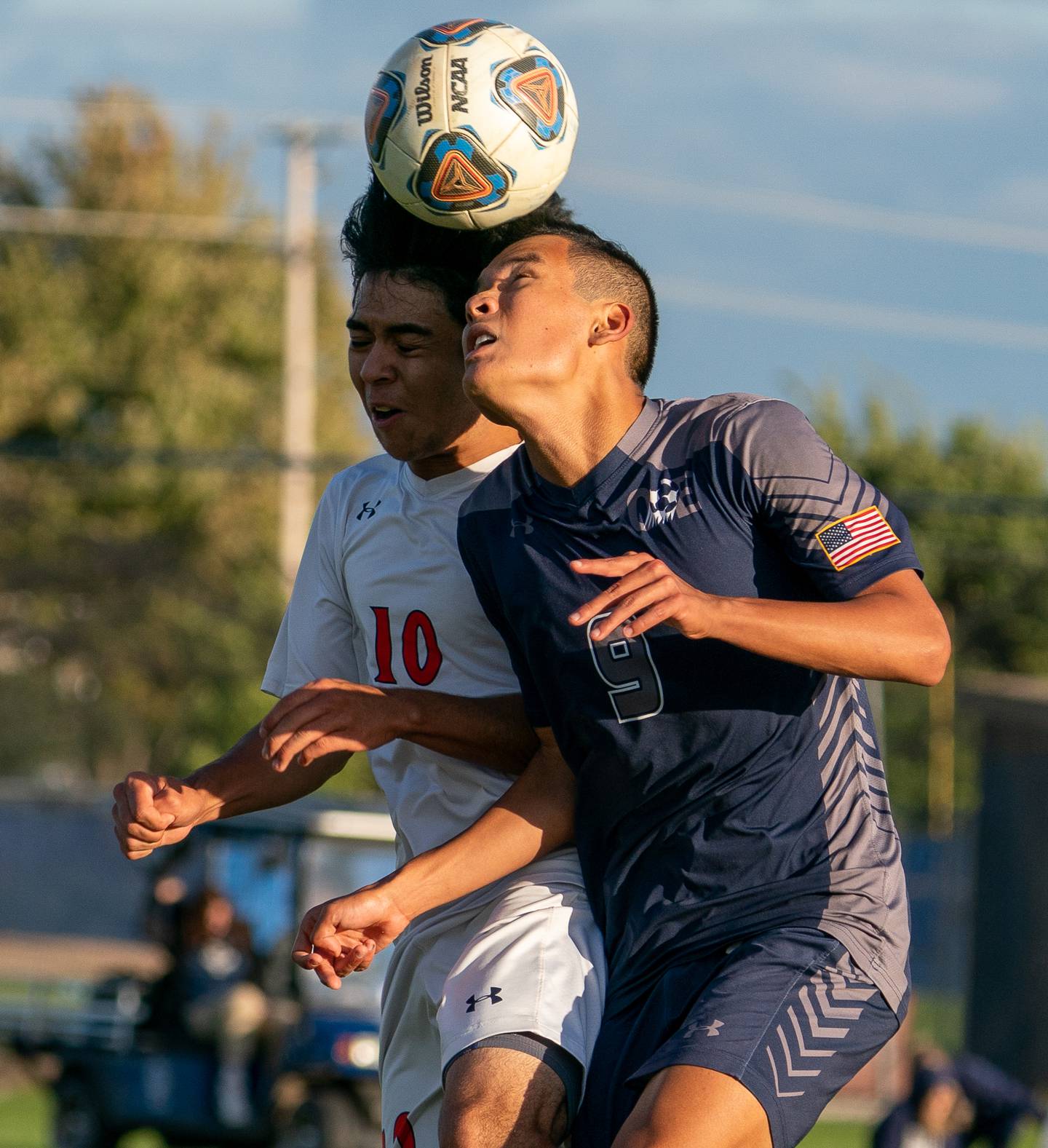 Last season, Dupablo Parodis-Yu led the Wolves with 12 assists while contributing nine goals for a team that hoisted a regional plaque for the first time and enjoyed its best overall season at 17-5-1.
This year, he found the back of the net 22 times and added 11 assists, producing 55 points overall while helping the Wolves to another winning season.
"He finished with 31 goals and 24 assists in only 41 varsity games, which is quite impressive," Szymanski said. "He's been something pretty special."
He's not one to tell you about it either. Rather, he's always been a humble kid who lets his actions speak for him.
"He's never been that vocal guy and really is a quiet guy so he's not one to be yelling at other guys," Szymanski said. "He's the one in the game that when he gets the ball, everybody is paying attention to him. They all want to watch him do something special."
Like scoring goals, which became the Parodis-Yu Special for 2022.