OSWEGO – After rallying to tie host Oswego during a Southwest Prairie Conference match Saturday Sept. 25, Oswego East was knocking on the door of netting the go-ahead goal, but couldn't quite find it.
Meanwhile, the Panthers were content on defending, but then a counter opportunity arose. When they saw their chance they pounced on it, as Jacob Thompson's brilliant cross to the speedy Diego Contreras resulted in the game-winning goal with 2:45 remaining as the Panthers knocked off the previously undefeated Wolves, 2-1.
"This was really huge," Contreras said. "We knew they were undefeated. We knew they were confident. We knew we had to play our best game. I didn't think they expected we would play this way, but we did."
After Ythan Houston scored with 18:42 remaining to pull Oswego East even at 1-1, the Wolves kept attacking in pursuit of another goal.
"I don't think we played well today, but that's a credit to them. They took us out of our game a little," Wolves coach Steve Szymanski said. "We didn't come out very well. I thought we came out a little tentative. We weren't like that against Plainfield North. We came out with a ton more energy that I felt we were just lacking a bit today.
"We were playing a little tight and not to lose rather than playing to win, which we've done all year."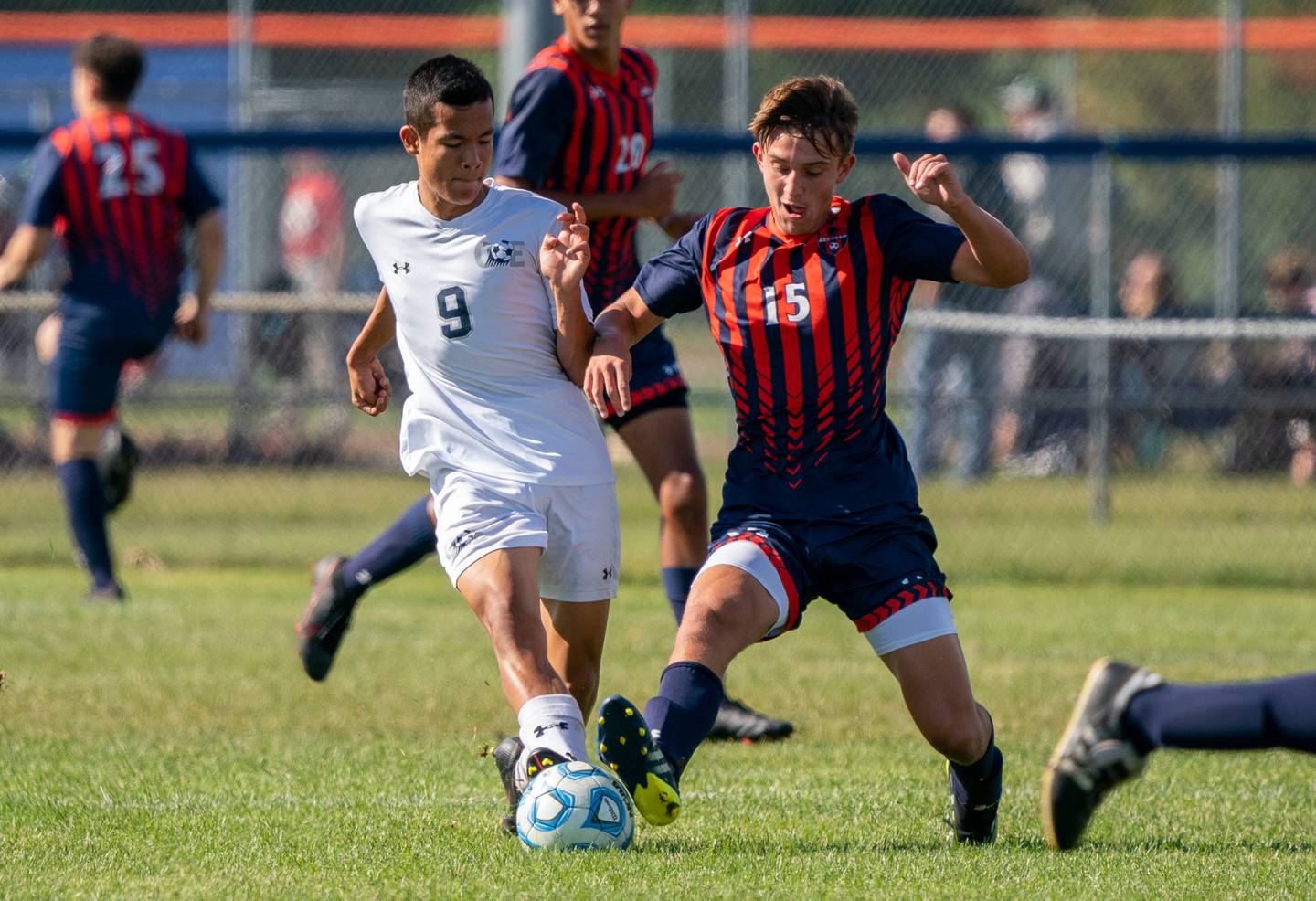 Such hesitancy at the start likely factored in the Panthers' ability to jump on the Wolves in the game's opening minutes with another Thompson-to-Contreras connection.
"Me and Diego always play together really well," Thompson said. "In the last game he got an assist to me and today I got two assists to him."
Thompson turned and made a chip pass to Contreras, who was looking to strike early.
"Coach said we need to go for everything, got to press high, that's what we did," Contreras said. "We scored the first goal really quick and that was good."
The Wolves narrowly tied the game in the first half, but DuPablo Parodis-Yu's attempt hit a post. There would be other narrow misses later as the Wolves had far more scoring chances than the Panthers did in the second half.
"They're a great team, and were creating a lot opportunities so all we were trying to do is defend in the second half and try to come up with the win," Panthers coach Gaspar Arias said. "They had a chance to score that [go-ahead] goal and then we took advantage of a counter and that's when we scored and it was great. A great feeling."
Despite chasing more than attacking, the Panthers recognized a counter opportunity could arise.
"They had a little bit more control at that moment of the game so the counter was really good in that moment," Contreras said. "I'm just so happy that I was able to score to help my team."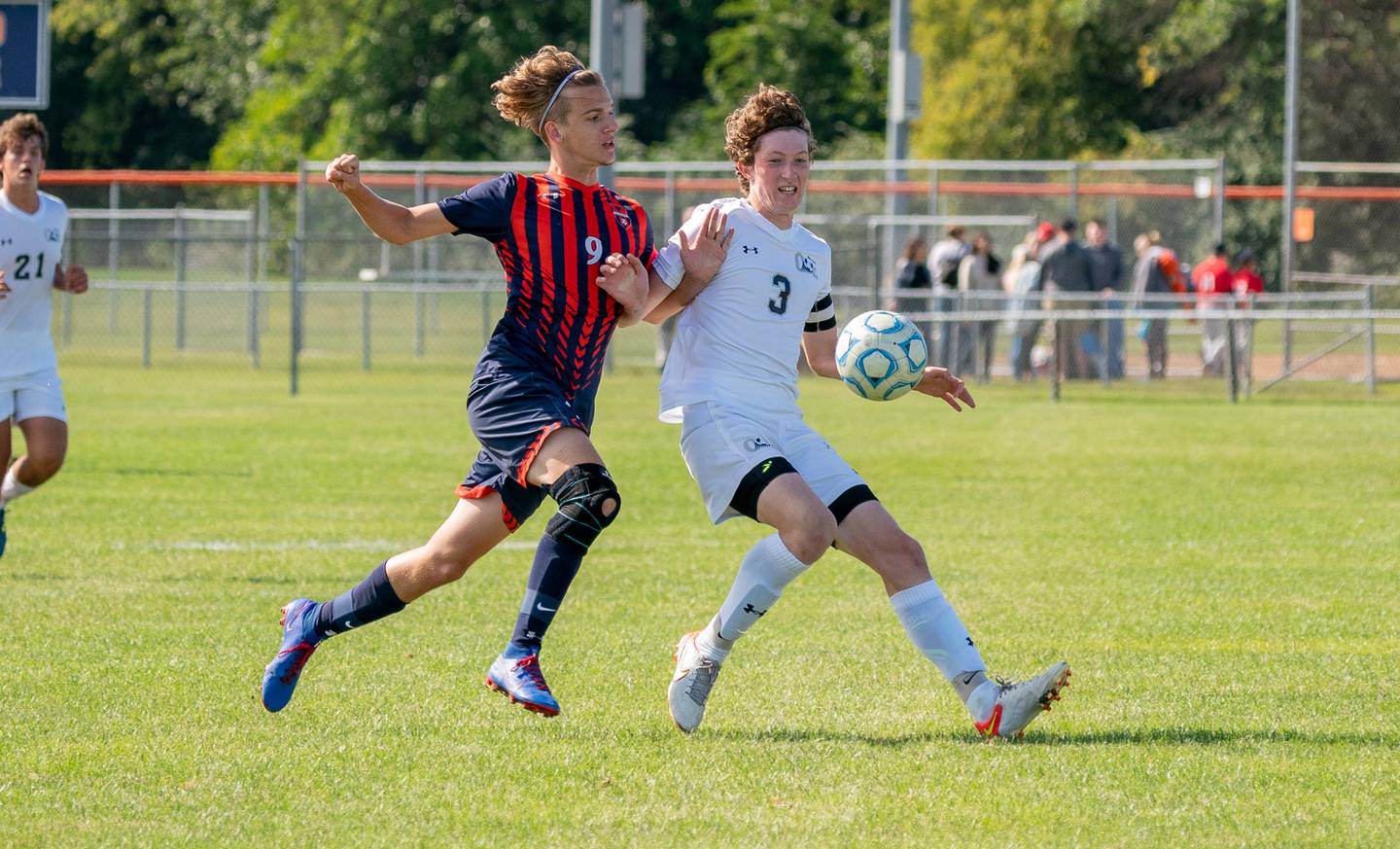 Thompson assumed Contreras would catch up with his game-winning pass.
"I just crossed it and was, like, someone's got to be there, and it was a great finish," Thompson said. "It was really important for us to take our chances, because they had a lot of them."
The Wolves still control their own destiny in conference as they cope with their first loss.
"I told the kids that in 30 years I think there's been two teams to go undefeated in a season," Szymanski said. "So we're going to lose, but how do we respond from that loss and move forward?
"Winning conference is still our No. 1 mindset, and I said I don't think anyone is going to win conference undefeated, and now we know that isn't going to happen."