YORKVILLE – Known as a shooting sniper, Jaden Schutt's athleticism probably is overlooked a bit.
The Yorkville Christian senior put it all on display during Tuesday's home opener against Sandwich, soaring to the rim and hammering down four dunks while knocking down four of his trademark 3-pointers to lead the Mustangs to a 90-52, nonconference victory.
"It is something I work on a lot," he said. "I get in the weight room and build that strength to my game. That's my athleticism. It's definitely overlooked because of my shooting and stuff, but when I can get up there and put some dunks down, I'll definitely put on a show for the crowd."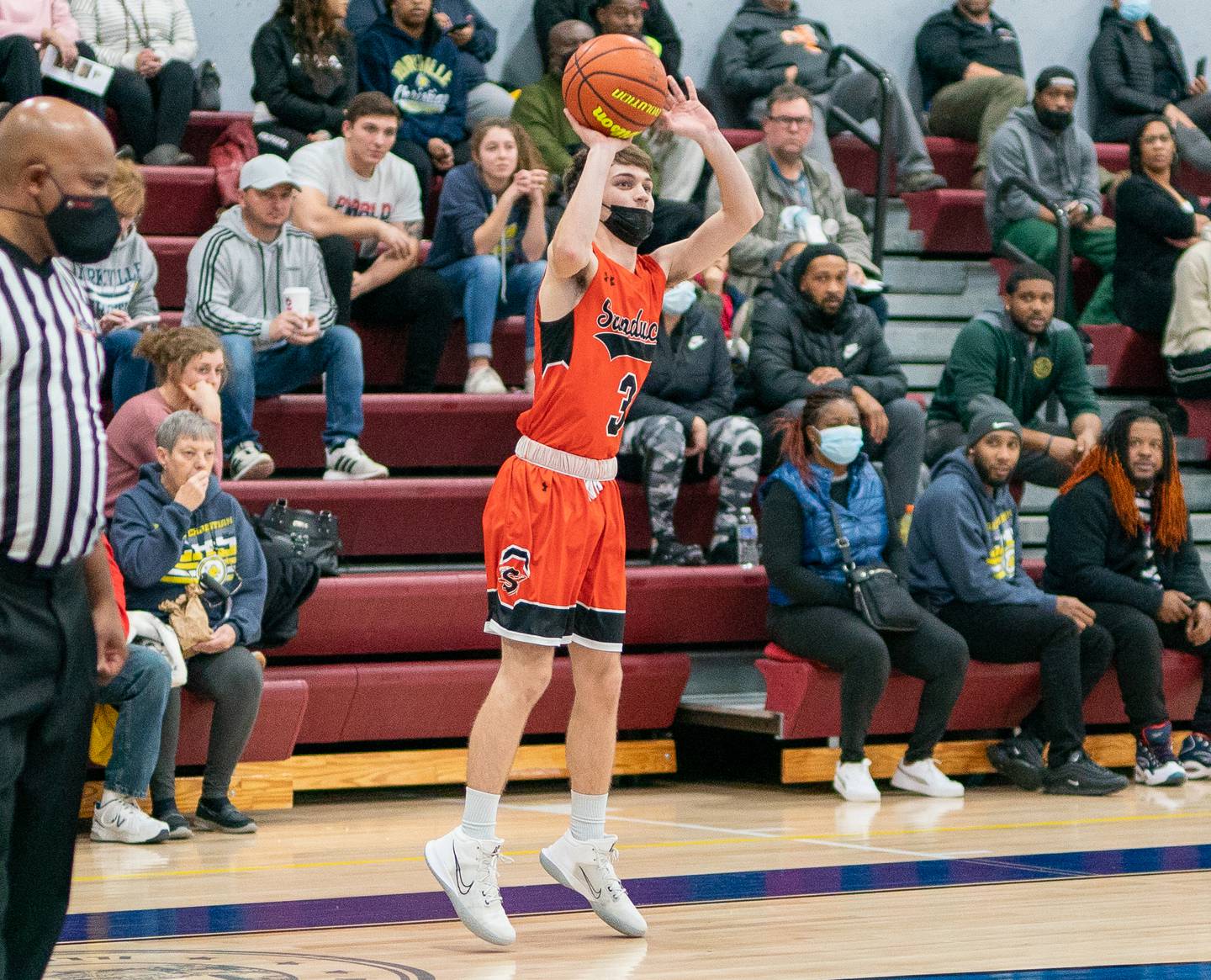 Schutt sent down his first dunk not even three minutes into the action, while his two-handed finish of an alley-oop to open the second quarter gave the Mustangs a 30-12 lead.
"I didn't get my first high school dunk until late freshman year, because I couldn't really jump because my back was hurt," he said. "I got it the last game of the season [at Cross Lutheran]."
Jehvion Starwood's left-handed windmill jam late in the first half helped the Mustangs build a comfortable 48-24 halftime cushion and certainly had the Canyon buzzing.
Equally impressive was a fantastic save of a loose ball by Tyler Burrows, whose lob was flushed by Schutt in the opening minute of the third quarter.
A couple minutes later Burrows got an opportunity of his own, rising high for a two-handed slam.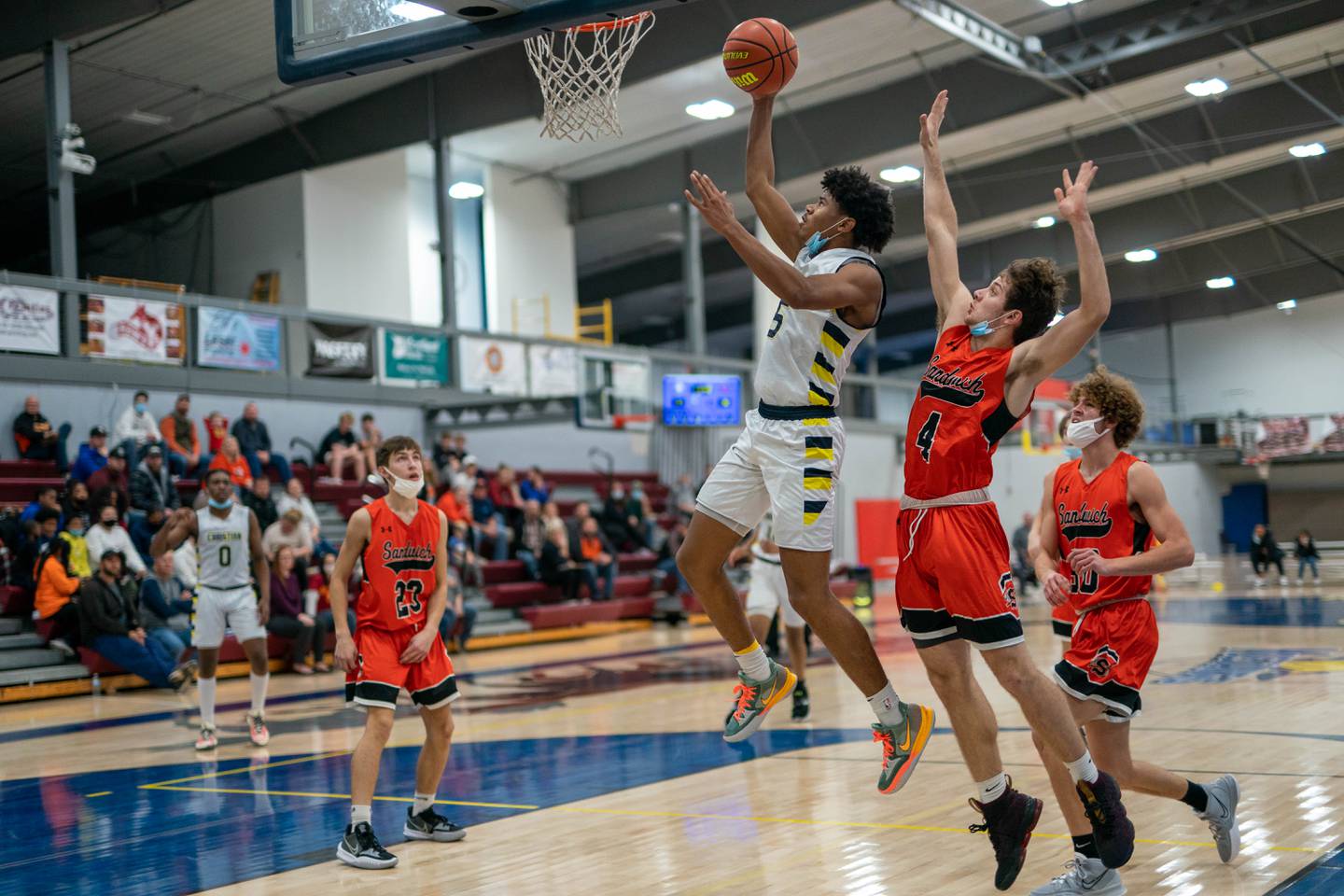 "It's fun when you have guys who can run, and we have athletes like Jaden and KJ [Vasser] and DJ [David Douglas Jr.], and we can all run the floor and finish at a high level," Burrows said. "It's really fun to get out and run and play with those guys who can finish above the rim."
Not every player is physically capable of bringing down the house with a slam, making the feat even more enjoyable for those who appreciate their rare talent.
"When you get a chance to get your fans hyped and get on the rim and actually put on a show, it's a great feeling and gets your team going," Burrows said. "We like to get easy dunks. Our first play is to like hit Jaden (Schutt) on a backdoor and get the offense going, and then get going with some defense."
Perhaps overlooked due to the acrobatics above the rim was the defense of the Mustangs, which forced 28 turnovers.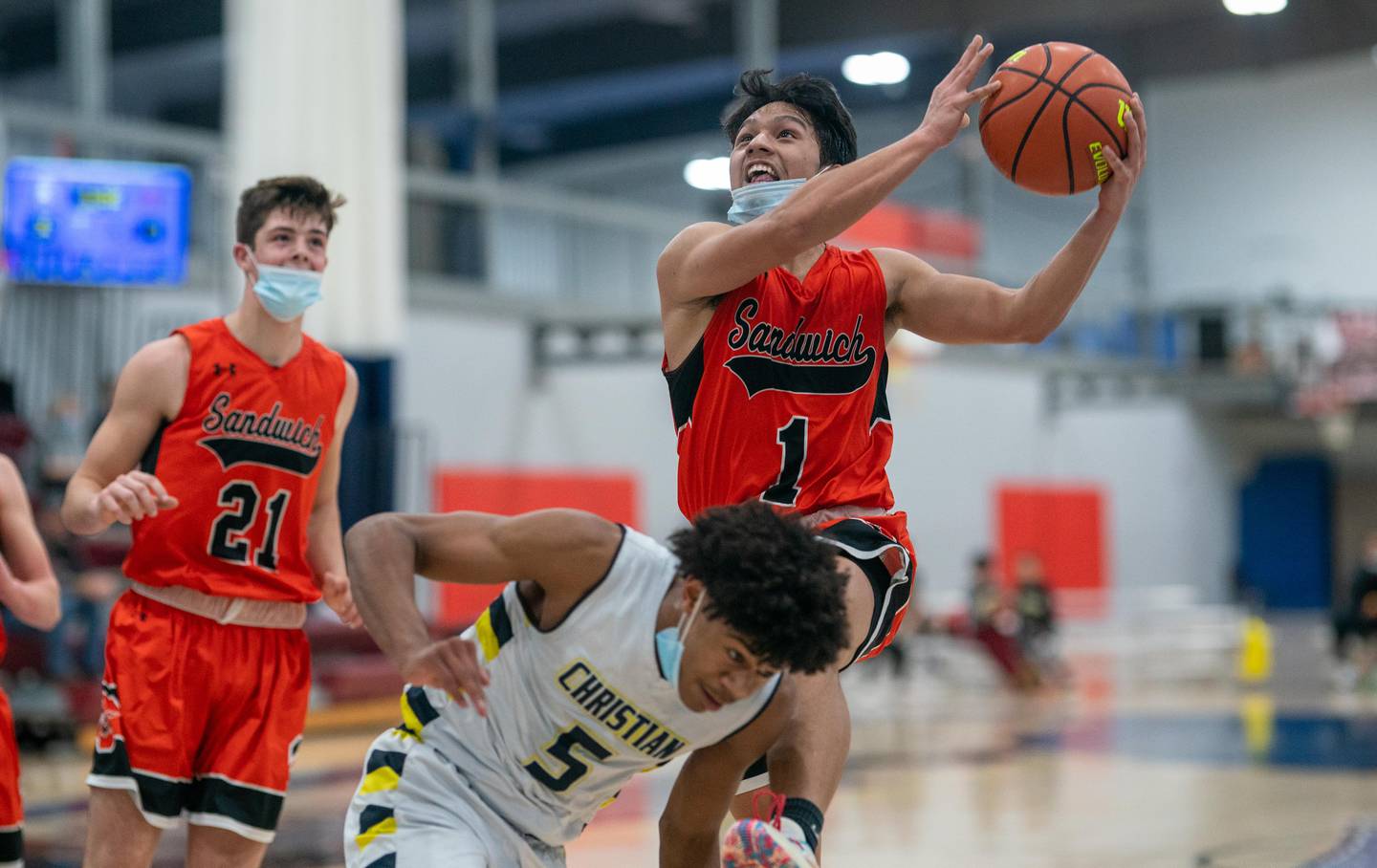 "They're a good team, and Jaden Schutt is the best player in the state, and it shows," Sandwich coach Kevin Kozan said. "I know it was a 40-point game, but to be honest, I think we played our best basketball so far. We just have got to take care of the ball better."
The Indians (0-3) knocked down six 3-pointers. Owen Sheley and Jacob Kuntz each scored eight points to pace Sandwich.
"It was our best shooting game," Kozan said. "We dribbled with our heads up, and we were making plays with the pass. I think we made more 3s tonight than we did in our first games, so that was helpful."
Schutt led all scorers with 24 points, while Burrows added 20. Vasser had 11, and Douglas Jr. and Elijah Fisher each had eight as 10 Mustangs were in the scoring column.
"I think we'll be someone to be reckoned with," Burrows said. "If we can get ahead of the little stuff now and execute our offense and keep getting better on defense, I think we can be a really good team."