Golf season is underway, and here are previews of teams from around the Record Newspapers coverage area.
Oswego co-op
Coach: Brian Chandler
Top returners: Katelin Hong, jr.; Shyell Lowe, jr.; Katie Johnsen, sr.
Key newcomers: Mary Quaid, jr.; Kendall Grant, fr.; Annabelle Williams, fr.
Worth noting: Oswego co-op last season finished in the top three in conference duals, won the Southwest Prairie Conference tournament and qualified for sectionals as a team. Hong and Lowe are back for their third varsity seasons. Lowe was a state qualifier last year as a sophomore and Hong just missed the cut; both finished in the top four at the conference meet. Oswego co-op graduated five seniors off last season's team, with Johnsen the lone senior this year. Quaid didn't get many varsity reps last year but Chandler said she seems ready to make a push this fall. Grant and Williams are two freshmen with promise who will play varsity golf. Oswego Co-op shot a 372 for 12th out of 20 teams at the season-opening Plainfield North Invite, with Hong carding a 75 to tie for fourth.
"We're a younger team but still a team with some experience competing in big matches," Chandler said. "We hope to push for a conference championship and continue our postseason success as a program."
Plano
Coach: Kara Parks
Top returners: KC Polomchak, sr.; Julianna Olivier, sr.
Key newcomers: Haley Bellavia, jr.; Leslie Juarez, jr.; Ryenn Foote, sr.; Gracie Busboom, fr.
Worth noting: Faith Malloy, a 2021 individual state qualifier, has graduated. Parks said that Polomchak is a great leader that put in a lot of work this summer to really improve her game, and Olivier is a great leader that has shown improvement to start the season. Bellavia, Juarez, Foote and Busboom are four new golfers with potential. Plano shot a 258 at the season-opening dual at Cedardell, led by medalist Polomchak's 51.
"Excited to see the team's growth and progress," Parks said.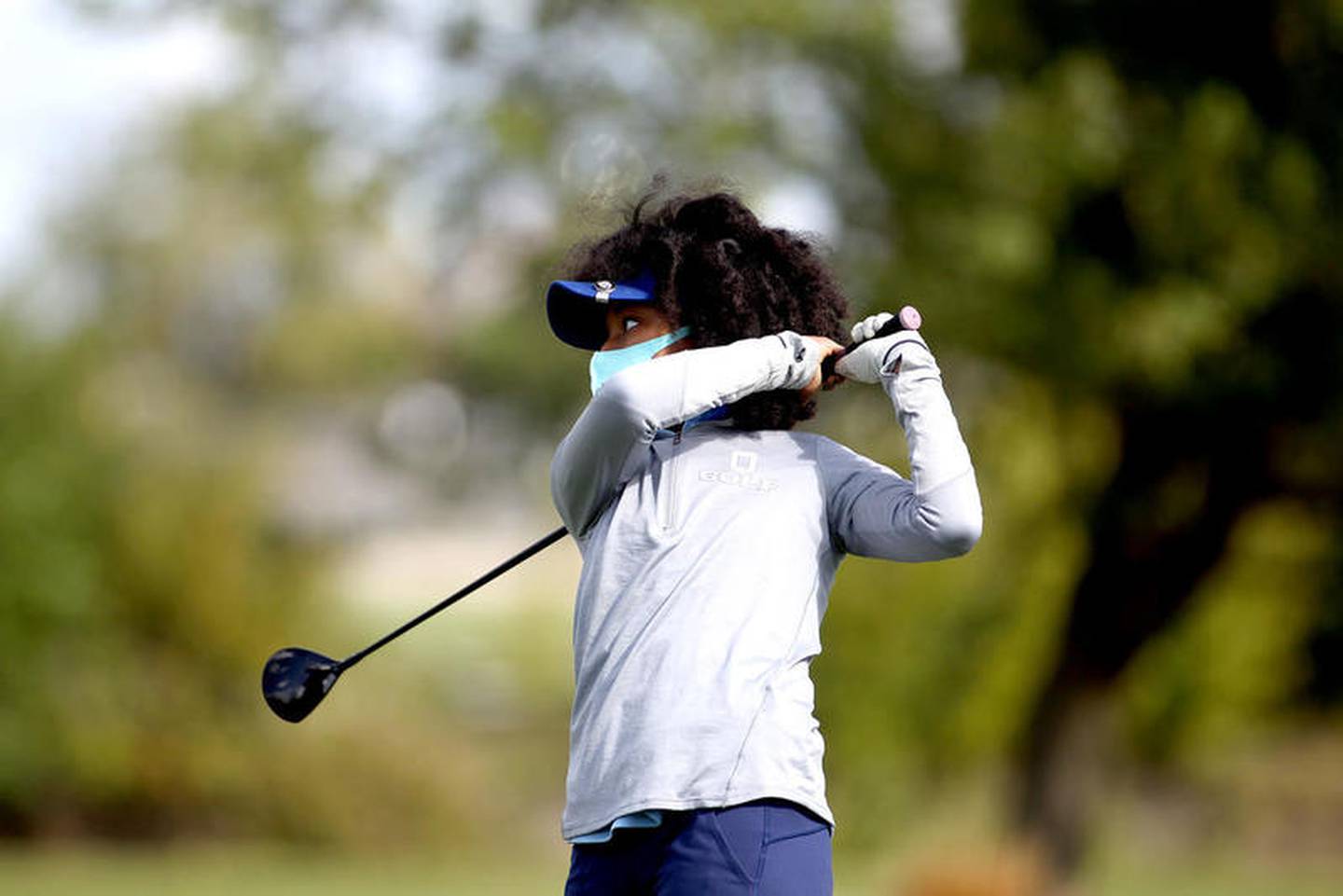 Sandwich
Coach: Mike Butler
Top returners: Melody Goldstein, sr.; Georgia Vehe, sr.
Key newcomers: Ruby Ferguson, fr.; Cora Adams, sr.
Worth noting: Sandwich last season qualified for sectionals as a team for the third year in a row and posted an 8-14 record in duals. The graduation of Alijah Campbell, a three-time MVP and four-time all-conference golfer, leaves a significant void. Sandwich will count on returning players Goldstein, in her fourth varsity season and Vehe, in her third, to lead the Indians to continued success.
"Melody is a hard worker and a leader who knows what it takes to be successful, both on and off the course. Georgia leads by example and is not afraid to put in the time and effort to get better," Butler said. "Both girls were a big part of last year's success, and their hard work and leadership will be invaluable to our newcomers, Ruby and Cora."
Yorkville
Coach: Gwendelyn Roseberg
Top returners: Mia Natividad, sr.; Laine Leonard, sr.; Sarah Grace Taylor, jr.; Ellery Hyatt, so.; McKinleigh Killham, so.; Peyton Levine, so.; Cassidy Madden, so.
Key newcomers: Katie Calder, fr.; Abby Plank, fr.; Destiny Barton, fr.; Izzy Strausberger, fr.' Elaina Newman, fr.; Mallory Keith, fr.
Worth noting: Natividad, who will play collegiately at Toledo, made history last season, taking second at the Class 2A state tournament – the best-ever finish by a Yorkville golfer – after leading through the first round. She also won her third consecutive Southwest Prairie Conference championship. Yorkville as a team won seven matches last year, and took third place at the conference meet. Leonard, who will play collegiately at Long Island University, also joined Natividad as a sectional qualifier. Joining the returning golfers are 12 freshmen, making this team more than double the size of last year. Roseberg, in her first season as head coach, expects a few freshmen to play in varsity matches. Sixteen of the 19 players in the Foxes' program are in their first or second year. Yorkville placed 15th out of 20 teams at the season-opening Plainfield North Invite, beating its score from last year by 16 strokes.