YORKVILLE – Hundreds of residents gathered in Riverfront Park Friday evening, Nov. 17 to watch performances by local artists, watch the holiday parade and the lighting of the Christmas tree.
The celebration started Friday afternoon with the visits with Santa, where the big man heard many local children's wishes. Musical performances were put on by the Your Performing Arts Center (YPAC), beginning with Santa Dancers and Elf Jr. and followed by the Yorkville High School madrigal singers.
Families crowded the fence between the park and the avenue to see the festive caravan and catch candy thrown from the floats as the parade traveled from the east side of Riverfront Park and headed west on Hydraulic Avenue.
After the parade, Mayor John Purcell. with the help of Santa Claus, lit the tree marking the start of the Christmas season.
Yorkville residents Laurie Anderson and Jessica Bernard said they come to the event every year, but this year's was extra special, as their daughters, Aubrey Anderson, 11, and Isabella Oddo, 10, were performing as dancing Santas for the first time.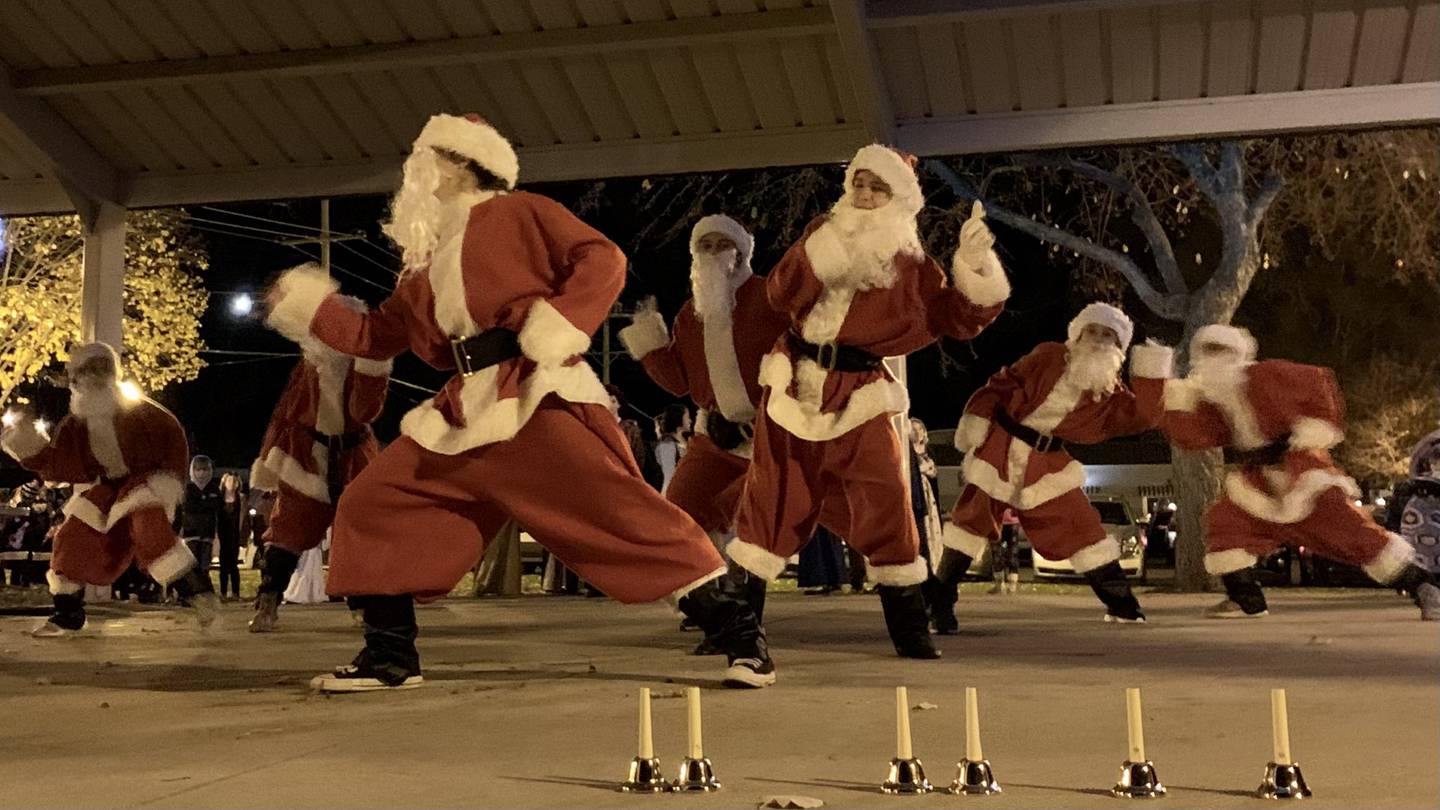 Bernard and Anderson said their daughters have been a part of the YPAC dance program for about six years, and this was the first year they were old enough to be part of the dancing Santa performance.
"They have been so looking forward to it," Bernard said. "We've seen the dancing Santas perform every year, and they've (Aubrey and Isabella) aspired to be them."
The event ended with the tree lighting ceremony, led by the Purcell family and Santa Claus.
"It was fantastic," Purcell said. "Everything worked out great. Staff did a great job, the weather cooperated and it's always great to have Santa here."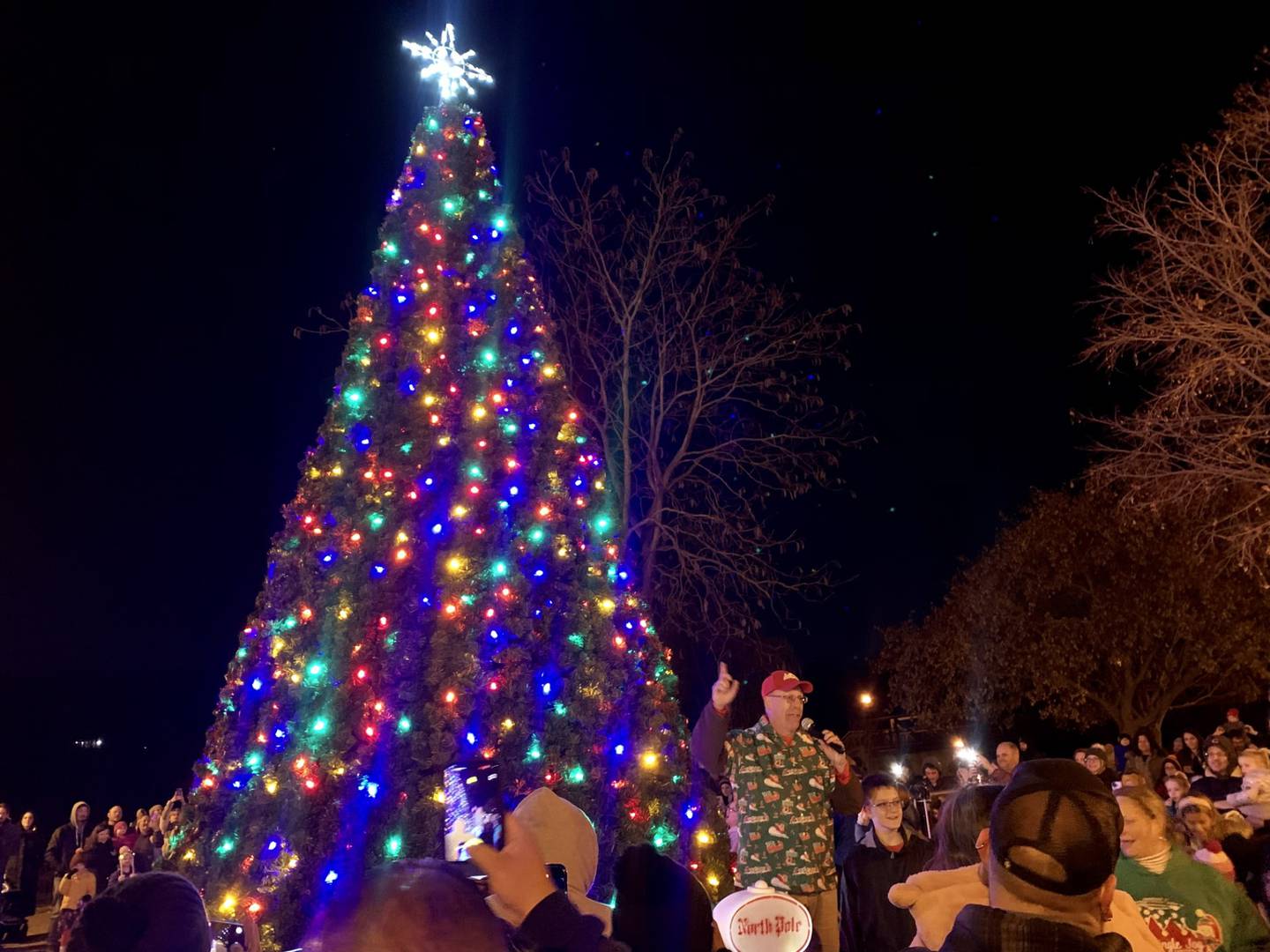 After the tree lighting ceremony, Santa said he was impressed by how many Yorkville kids are on the nice list this year, and he is looking forward to dropping in again on Christmas eve.
The holiday celebration continued on Saturday with a Fall Fest Vendor Fair, a one mile Jingle Jog Fun Run for the Knights of Columbus and the Rudolph Run 5K. Proceeds from both runs supported the Knights of Columbus.
The holiday weekend wrapped up with a fireworks display at 6:30 p.m. at Route 47 and Countryside Parkway, with a viewing party at the American Legion Post 489.