Nine-year-old Oswego youngster Caden Stagl thought the village's flag needed an update.
So he took it upon himself to design a new one. Caden's flag incorporates the colors of Oswego High School and Oswego East High School along with references to the Fox River, land, freedom and strength.
"I'm very proud of myself."

—  Caden Stagl
For the rest of August, his flag will fly alongside the village's current flag at the Oswego Village Hall. Former village clerk Jeanne Hoch designed Oswego's current logo and flag in 2005.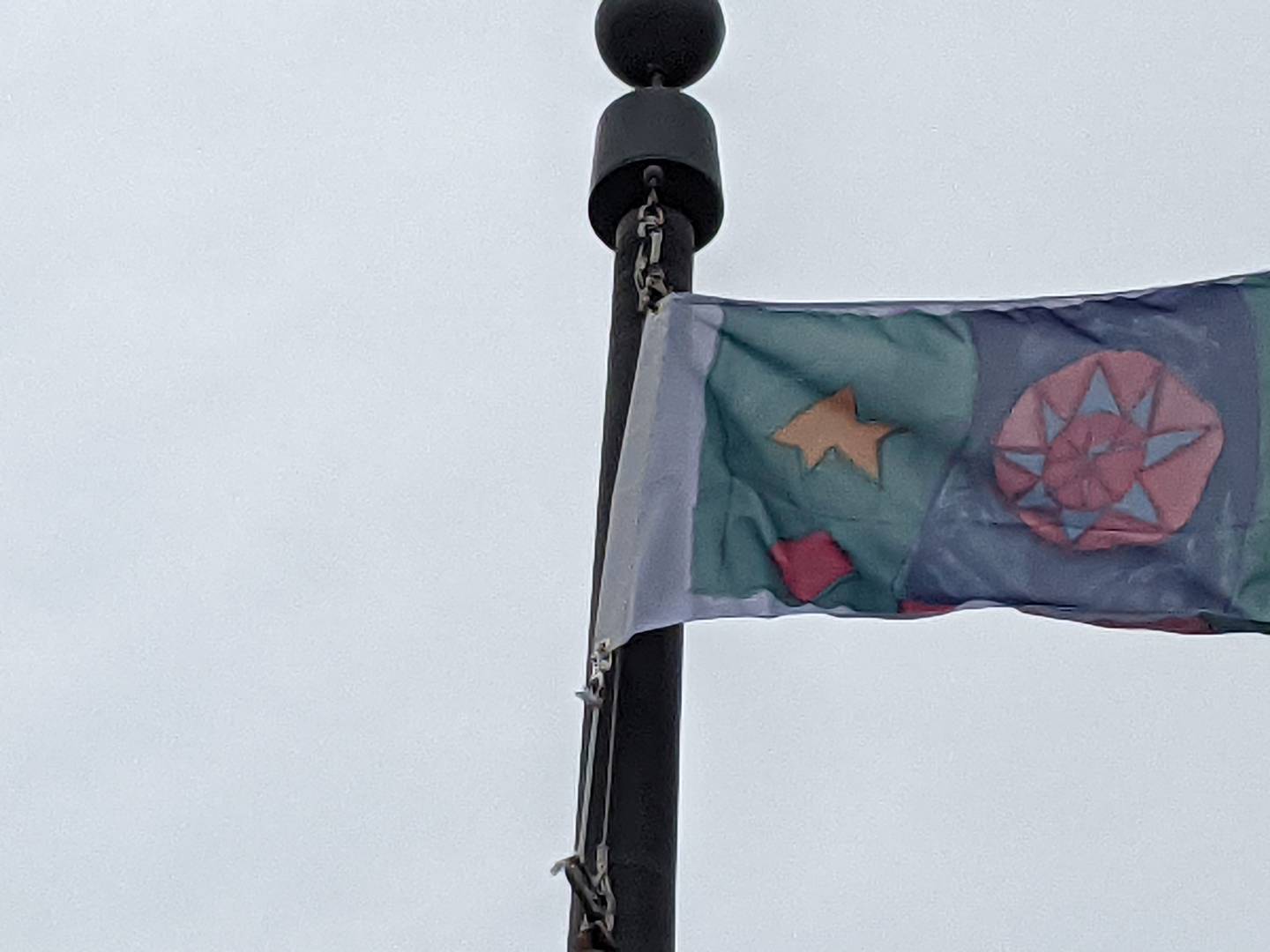 During the Aug. 8 Oswego Village Board meeting, Oswego Village President Ryan Kauffman proclaimed Caden's flag as the honorary flag for the month.
"We're going to fly it on our flag pole at Village Hall the whole month," Kauffman told Caden. "I hope it makes you smile and your family smile and I hope it makes all the residents of Oswego smile."
He was happy to accept the honor.
"I'm very proud of myself," Caden said after Kauffman read the proclamation. "That's literally all I have to say."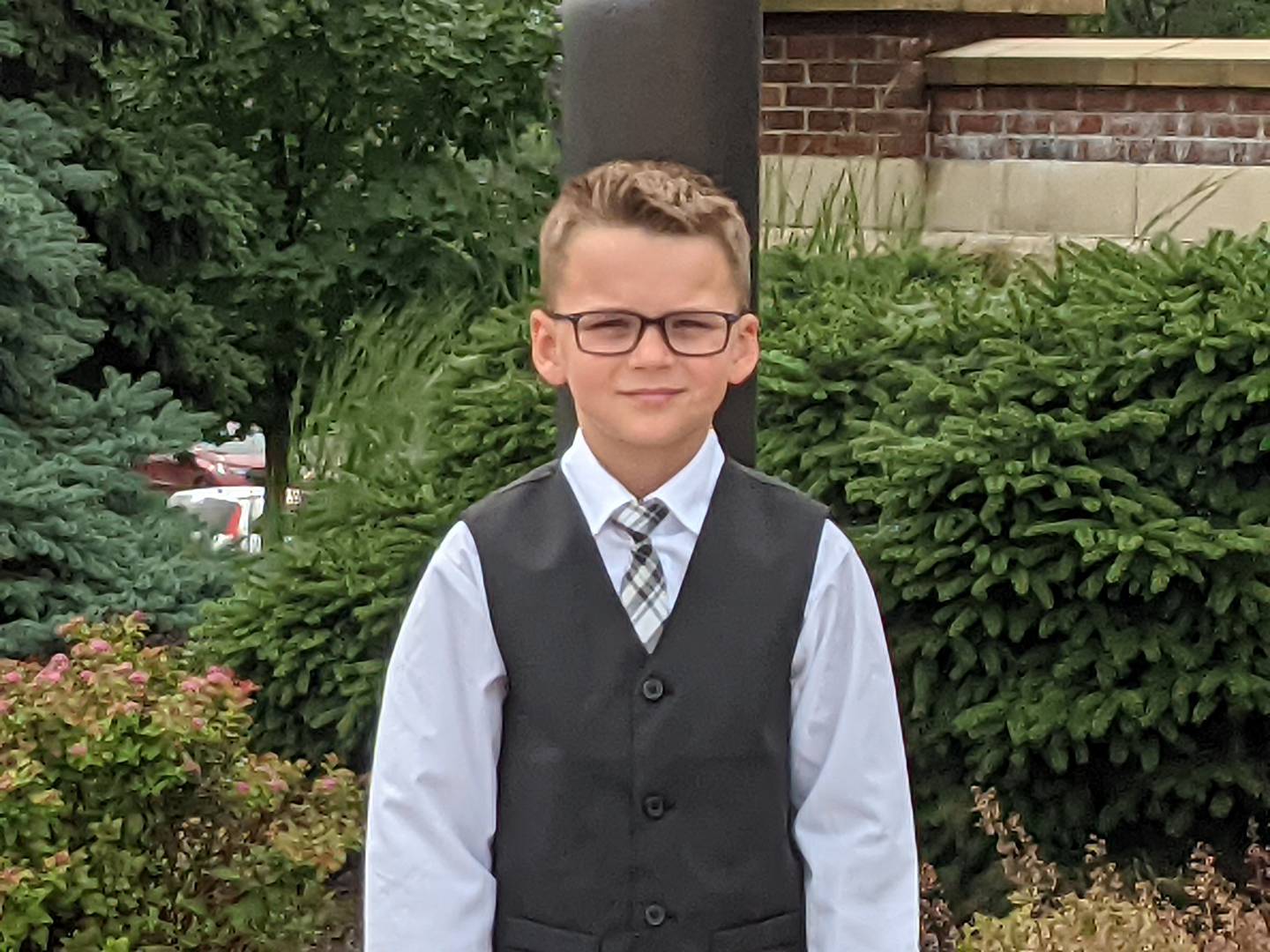 Caden, who attends Hunt Club Elementary School in Oswego, is a flag aficionado. He was learning about the flags of different countries while reading a knowledge encyclopedia during a trip to Minnesota in March.
"We were driving to the Mall of America and he just started memorizing them and quizzing us on them," said his mother, Jody Stagl.
He also started drawing the different flags. He likes Saint Lucia's flag the best.
"We've got so much flag art in our house," she said. "He plays a world game where he has to know all the countries. There's 195 countries in the world and he knows where all but 19 are. He's still working on memorizing the Oceania islands."
In fact, he wants to challenge comedian Jimmy Fallon to a geography trivia challenge.
"Caden knows the flags of almost every country and he knows almost where every country is located," Jody Stagl said. "And he can tell you the population of some of the countries."
Caden first showed village officials his flag at the June 13 Oswego Village Board meeting. The meeting was held the day before Flag Day, which commemorates when the first official United States flag was adopted on June 14, 1777.
"I would like to present a new flag for the village of Oswego," he said in addressing village officials and holding up a picture of the flag.
Kauffman asked Caden how he came up with the design.
"I used different colors to represent different things," he responded.
Oswego Village Trustee Andrew Torres said he thought the flag showed a lot of the spirit "that is within every one of our residents here, all the way down to even the littlest guy."
Caden now has his eye on updating another flag – the state of Illinois' flag.
"I'm going to try," he said.