A Montgomery Village Board member is wondering who he has to talk with to convince the Illinois Department of Transportation to widen Route 30 on the village's west side.
During a Village Board meeting, Aug. 8, Steve Jungermann told his board colleagues and village staff that he has met with multiple state lawmakers in an effort to have IDOT budget the funds needed to improve Route 30.
The busy two-lane highway is the scene of daily rush hour traffic back-ups at Orchard Road, a condition that has only worsened since spring when contractors began work on some interim improvements at the busy intersection.
Jungermann questioned Village Administrator Jeff Zoephel concerning the village's efforts to date to have IDOT improve the highway.
Zoephel said State Rep. Keith Wheeler, R-Oswego, continues to "lobby IDOT on our behalf and Village President (Matt) Brolley has met with IDOT and Rep. Wheeler and continues to push it. But the state continues to say that there is no funding for it and we are not in their multi-year (highway improvement) plans."
"I've talked to (State Sen.) Linda Holmes (D-Aurora), I've talked to (U.S. Rep.) Lauren Underwood, I've talked to (Kendall County Board Chairman) Scott Gryder, I've talked to (State Rep.) Stephanie Kifowit (D-Oswego), I've talked to (U.S. Rep. Bill) Foster (D-Naperville)," Jungermann said, adding, "Who else is there to talk to?"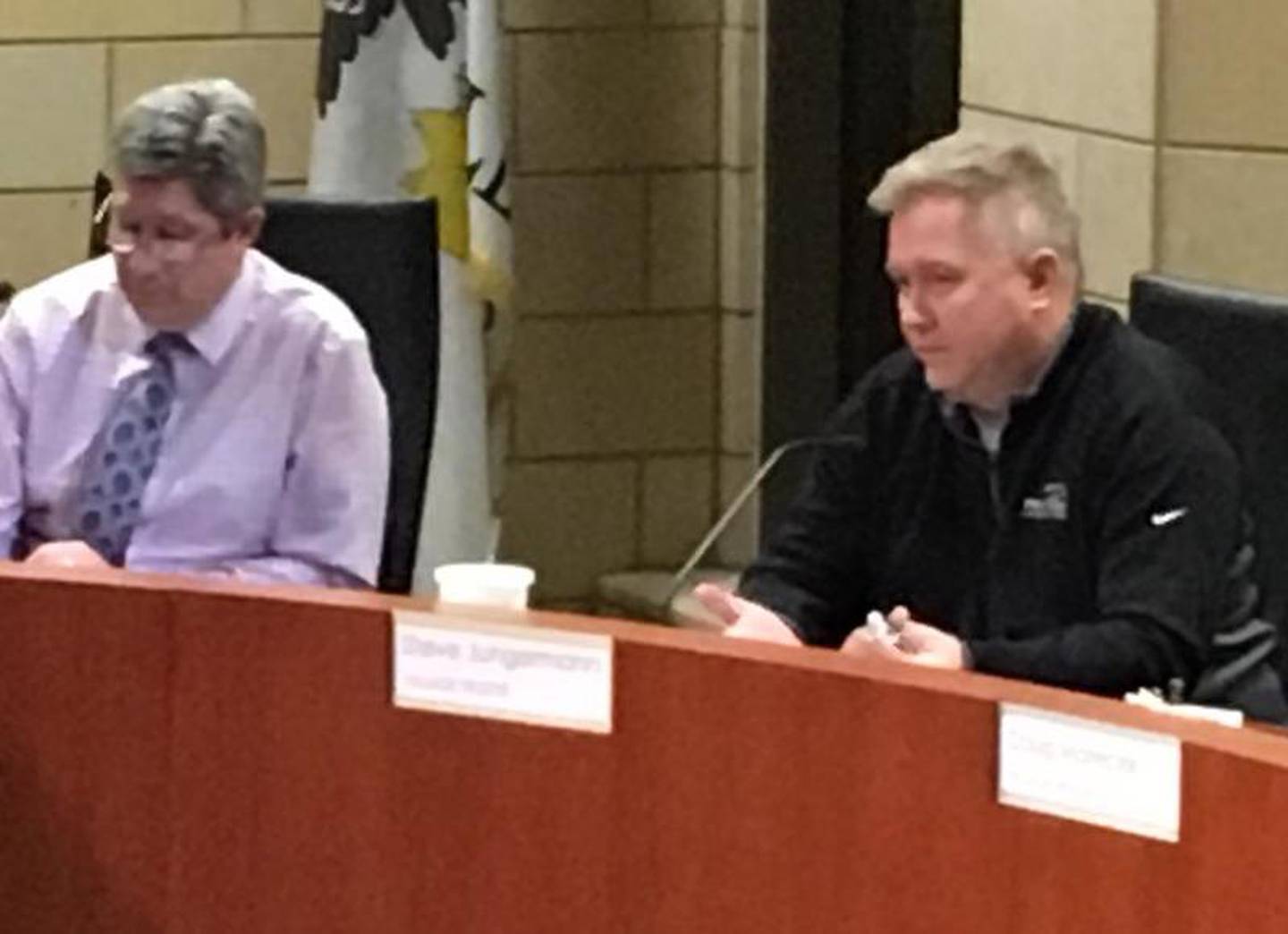 While village officials seek to have IDOT improve Route 30 from Route 31 west to Route 47, contractors for the Kane County Division of Transportation, are now making interim improvements at the Route 30 and Orchard Road intersection.
The construction has served to slow traffic through the intersection and lengthened already long back-ups.
In launching the project in May, KDOT officials said in a statement that construction would take approximately 12 months to complete.
When questioned by Jungermann, Mark Wolf, village public works director, said though IDOT owns Route 30, KDOT has taken the lead on the project since the majority of the improvements are being made on Orchard Road north of Route 30. The highway sits on the boundary between Kane and Kendall counties.
Wolf said the improvements include the installation of dual turn lanes on Orchard Road for southbound vehicles turning left onto eastbound Route 30 and a right hand turn lane on Orchard Road for southbound vehicles seeking to go west on Route 30.
New traffic signals and pedestrian crosswalks will also be installed as part of the project, Wolf said.
During a Village Board meeting Aug. 23, 2021, Village President Matt Brolley said he was excited the project included the pedestrian crosswalks.
"There is (currently) a bike path on north side [of the highway] and sidewalk on the south side with nothing in the middle [for pedestrians]," he noted.
Village officials have sought improvements at the intersection for years, citing the daily traffic backups and frequent, often serious vehicle crashes.