Mattie Patrick is less than three years removed from playing high school volleyball at the highest level.
Now it's her turn to teach the next wave of girls the game.
Patrick, who starred at middle hitter on Newark's back-to-back Class 1A state championship teams in 2018 and 2019 as Mattie Chapman, has been hired as the new girls volleyball coach at Parkview Christian Academy in Yorkville.
Patrick, a three-time Record Newspapers All-Area selection who graduated as Newark's record-holder for career and single-season blocks, played one year at Southeastern University in Florida and last fall at Joliet Junior College.
"I've always wanted to coach but didn't know when my last season of playing was going to be," said Patrick, who now lives in Morris. "It's definitely unexpected. I definitely thought I would be starting out coaching junior high because I am so young. I am so excited."
It's been a whirlwind six months for Patrick.
After moving back from Florida and playing for JJC, she married former Newark basketball star Dylan Patrick in December 2021. She's now pregnant, due in December, and a first-time coach.
"A lot going on, but I'm loving it," Patrick said. "I'm thankful I found the Parkview job. I've wanted to coach since I played. I felt I was done playing for myself, getting married, knew I wanted to start a family. I wasn't sure where God was going to take me but happy I was offered to coach the following season."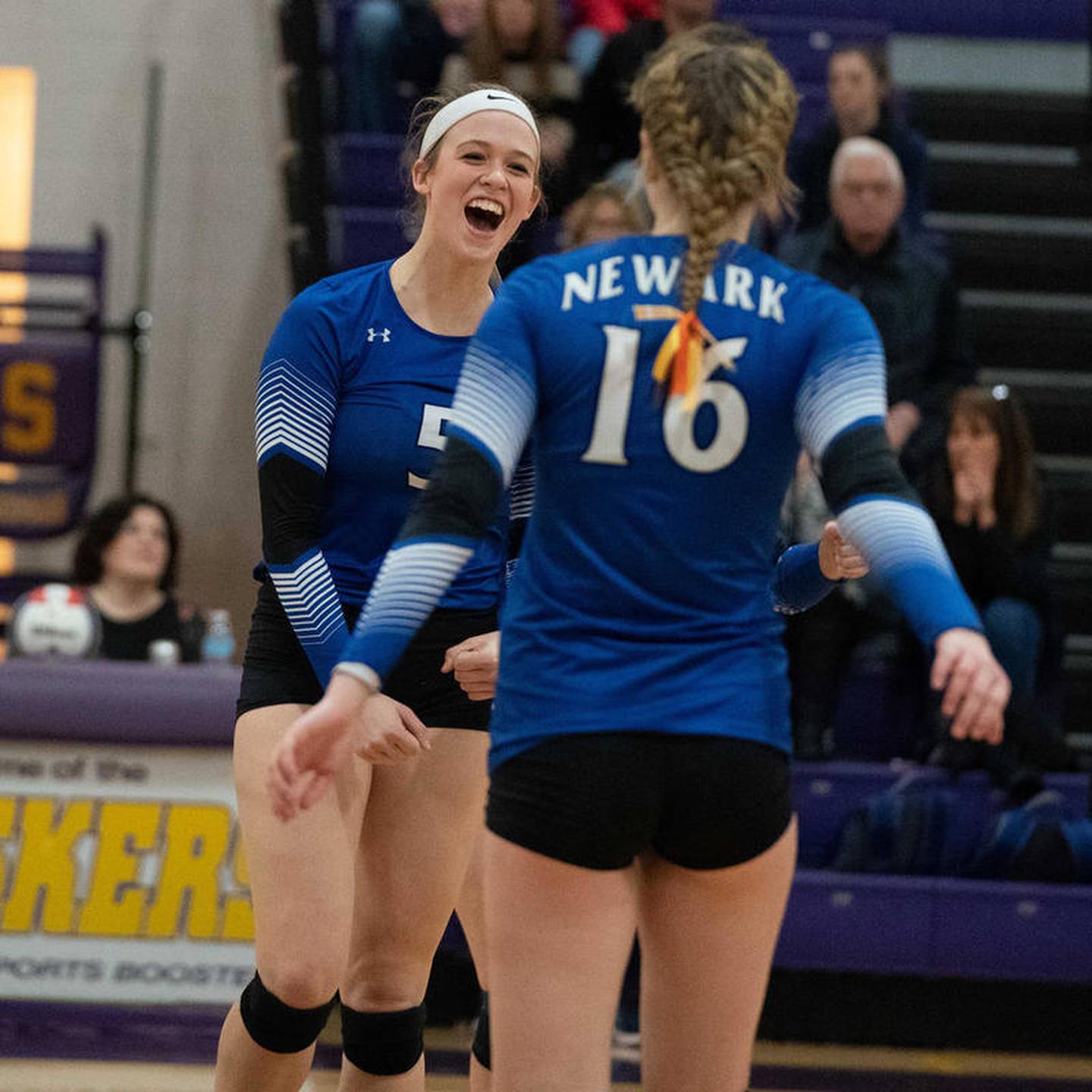 It's a homecoming of sorts for the 20-year-old Patrick.
She played volleyball and basketball in fourth and fifth grade at Parkview under longtime coach Kayla Linden. Patrick heard about the job opening, a friend reached out to the school for her, she scheduled an interview, "and the rest is history."
"I'm really grateful," Patrick said. "I would be happy to coach at any school but really grateful that the one I'll be coaching at allows me to freely talk about my faith. That is important to me. I'm hoping to run a program that is first centered around Christ and playing for him. Secondly, I want to win games. They've had some success, and I'm hoping to teach them a few more things."
Patrick is hoping to get her bachelor's degree in early childhood education as soon as she can with aspirations to run a day care out of her home or become a kindergarten teacher.
Jumping into coaching is meaningful for Patrick after giving up playing a sport she loves.
"It was one of the most emotional things I have ever done," Patrick said. "I was really worried about this fall. I've never had a fall without volleyball. Now I don't have to go without it. I'm really grateful that God has given me this opportunity. I've been missing [volleyball] more than you can imagine."