Batavia resident Pete Lindenmeyer and his band HOSS will bring some holiday cheer when they return to Two Brothers Roundhouse in Aurora on Saturday for their annual holiday celebration, Hossmas.
The event, which also serves as a toy drive for Hesed House homeless shelter in Aurora, did not take place last year because of the pandemic. Instead of a cover charge, those who attend are asked to bring an unwrapped new toy for Hesed House.
HOSS will take the stage at 8 p.m. As the band has in the past, HOSS will perform a surprise album during its second set. Dave Ramont & Thistletoe will perform the nightcap set. Two Brothers Roundhouse is located at 205 N. Broadway Ave. in Aurora.
Kane County Chronicle reporter Eric Schelkopf had the chance to talk to Lindenmeyer about the upcoming show. The interview has been edited for length and style.
Eric Schelkopf: Of course, Hossmas didn't happen last year because of the pandemic. Did you miss not being able to do this last year?
Pete Lindenmeyer: Yeah, you know, it was really kind of tough. We debated streaming it.
We just missed being around people. We are super stoked to be doing it this year, that's for sure.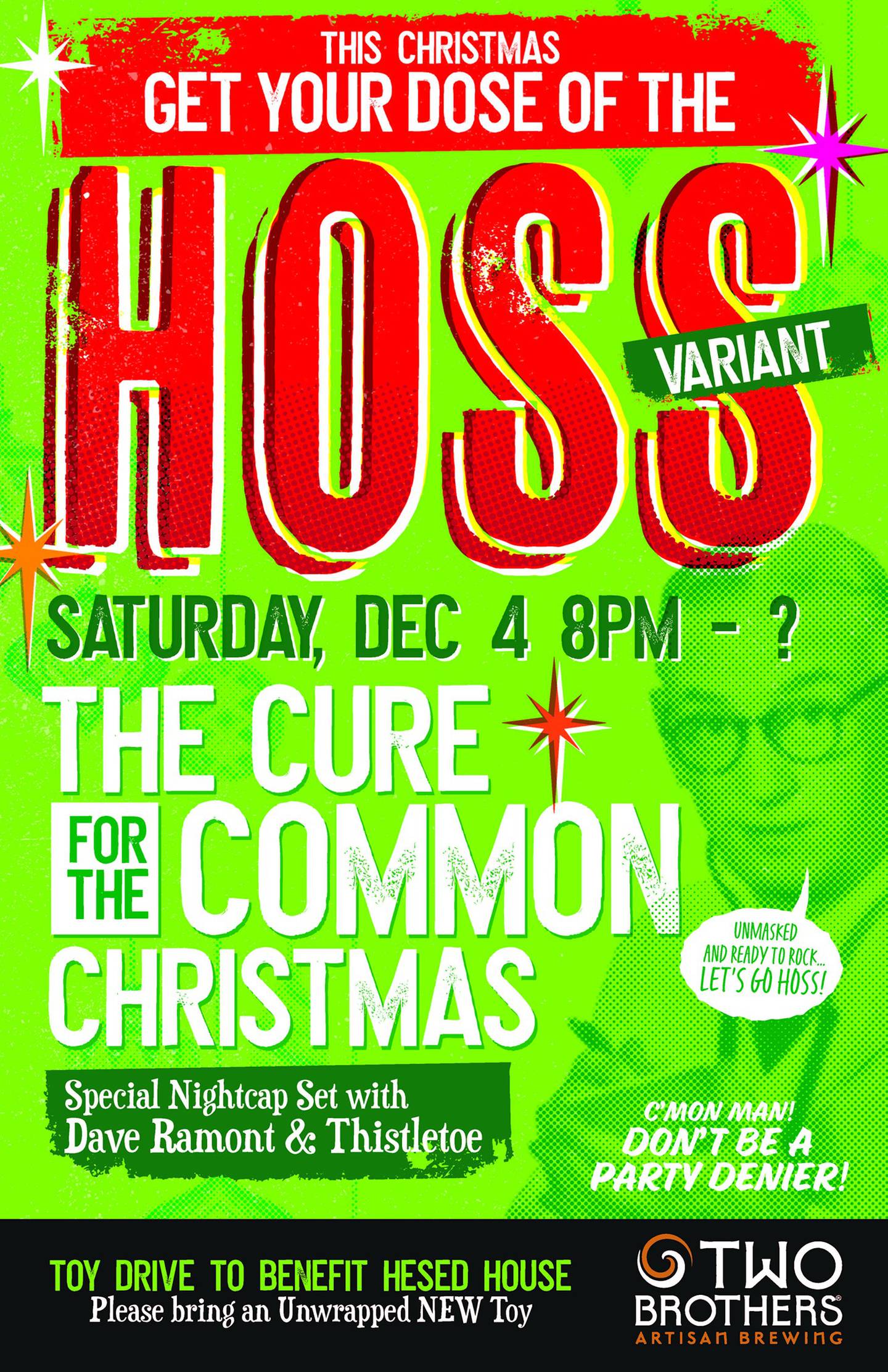 The rehearsals have been pretty electric. This will be the ninth one we've had at the Roundhouse. All nine of the Hossmas posters are going to be in a collage one-off poster.
And we're going to donate the proceeds I think to Hesed House. We've done the show since 2003 at different venues. But it's been nine years that we've been at the Roundhouse doing the album thing.
Schelkopf: Did you guys miss the energy of the crowd?
Lindenmeyer: Oh man, yeah. It's infectious.
Schelkopf: Are you guys working on new material?
Lindenmeyer: We've written a couple of new songs, but we are not at a place to do an album yet. But that's kind of a goal, to get back to that.
We're overdue, that's for sure. Our last album came out in 2009.
We all have kids and are staying busy with day jobs. I think that kind of played into our ability do that.
Schelkopf: Is Santa Claus going to be part of the show as well?
Lindenmeyer: Santa Hoss has always been at Hossmas. And he was at the original ones, too.